It is one thing to go to relaxing, natural escape that takes you into the heart of a tropical jungle for an unforgettable vacation. It is a completely different experience when you bring home that tropical goodness and turn your own backyard into a stunning 'forest' of sorts. Designed by Studio Miti for those who wish to live in the lap of nature, the Forest House in Uthai Thani, Thailand does precisely that as the entire landscape surrounding a series of four treehouses on the lot is turned into a bustling and lush green tropical jungle. And it is amidst this dense canopy that the gorgeous, eco-friendly and serene wooden residence dwell!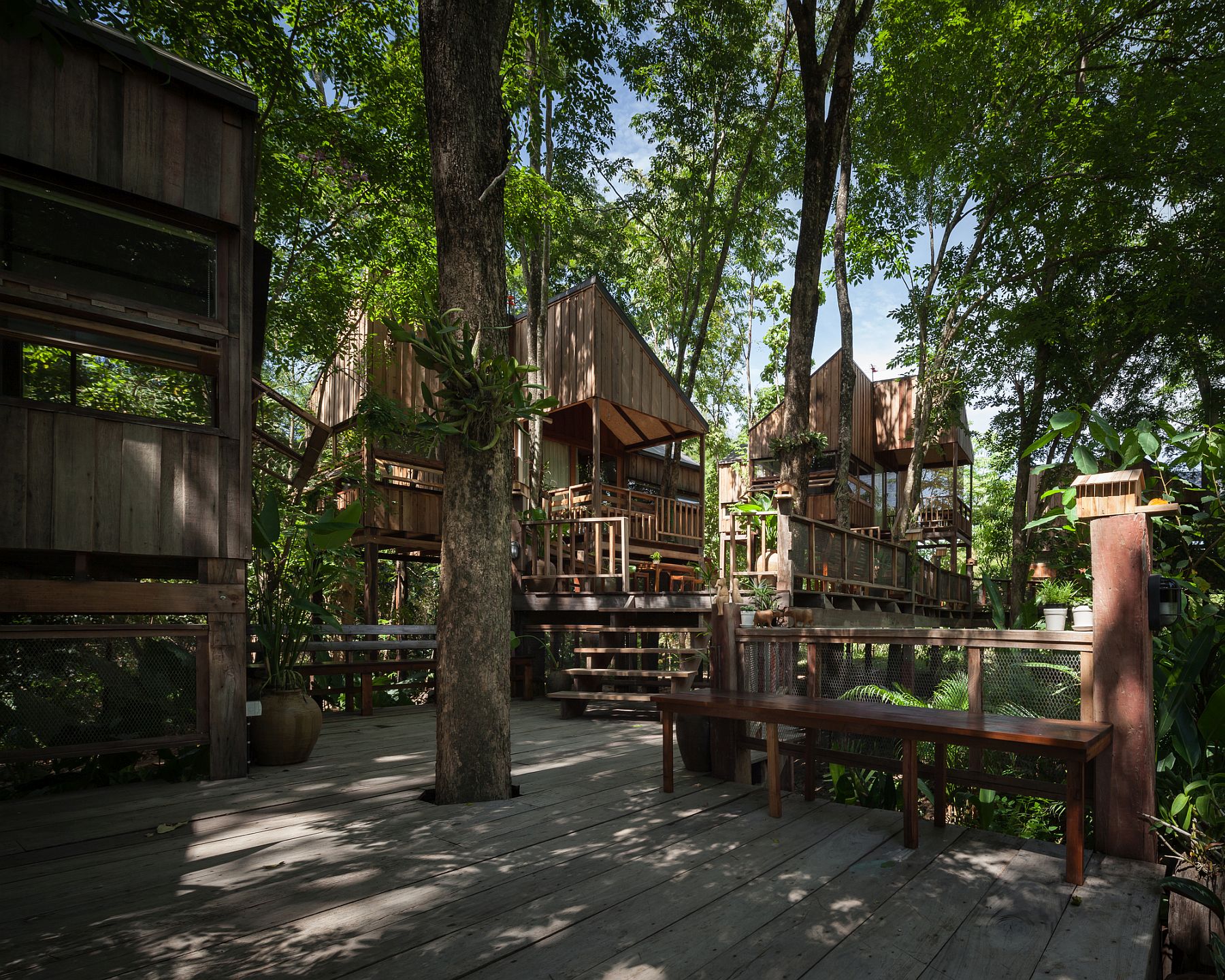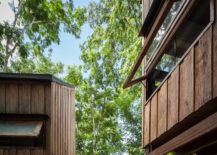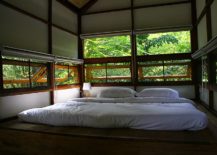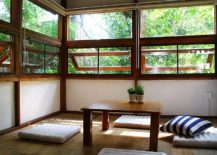 All the four homes share a common terrace that also contains walkways that weave through the thick vegetation and provide stunning views of the scenery outside. Apart from the expansive deck, each house has a cross-shaped floor plan with the living area, bedroom, entrance and bathroom all enjoying a wonderful view of the many sights and sounds outside. Living among the treetops becomes even more tranquil with the natural interiors eliminating any unnecessary disturbances and the décor being kept simple, minimal and unassuming.
RELATED: Forest House Gets Stunning Exterior with Different Shades of Grey Tiles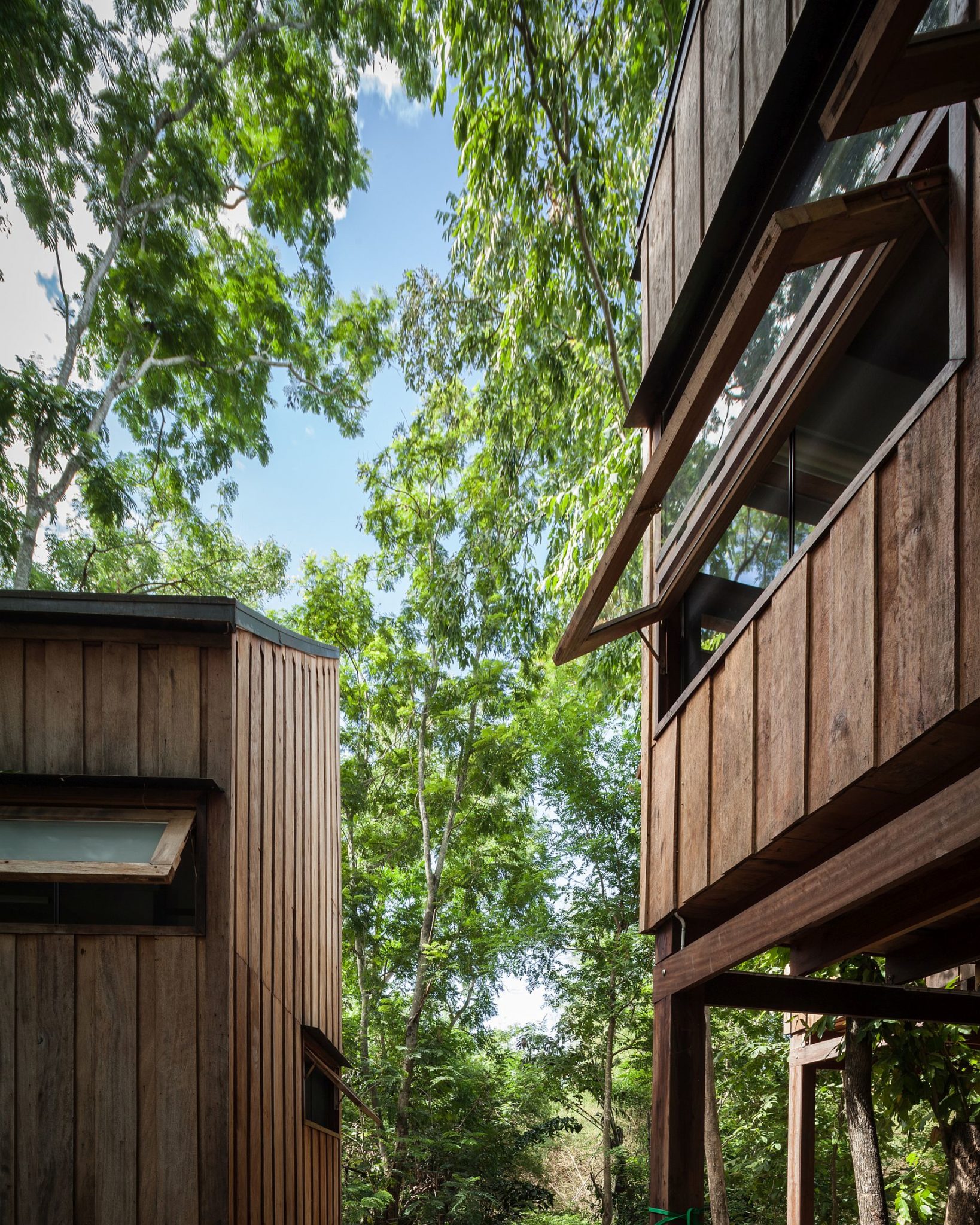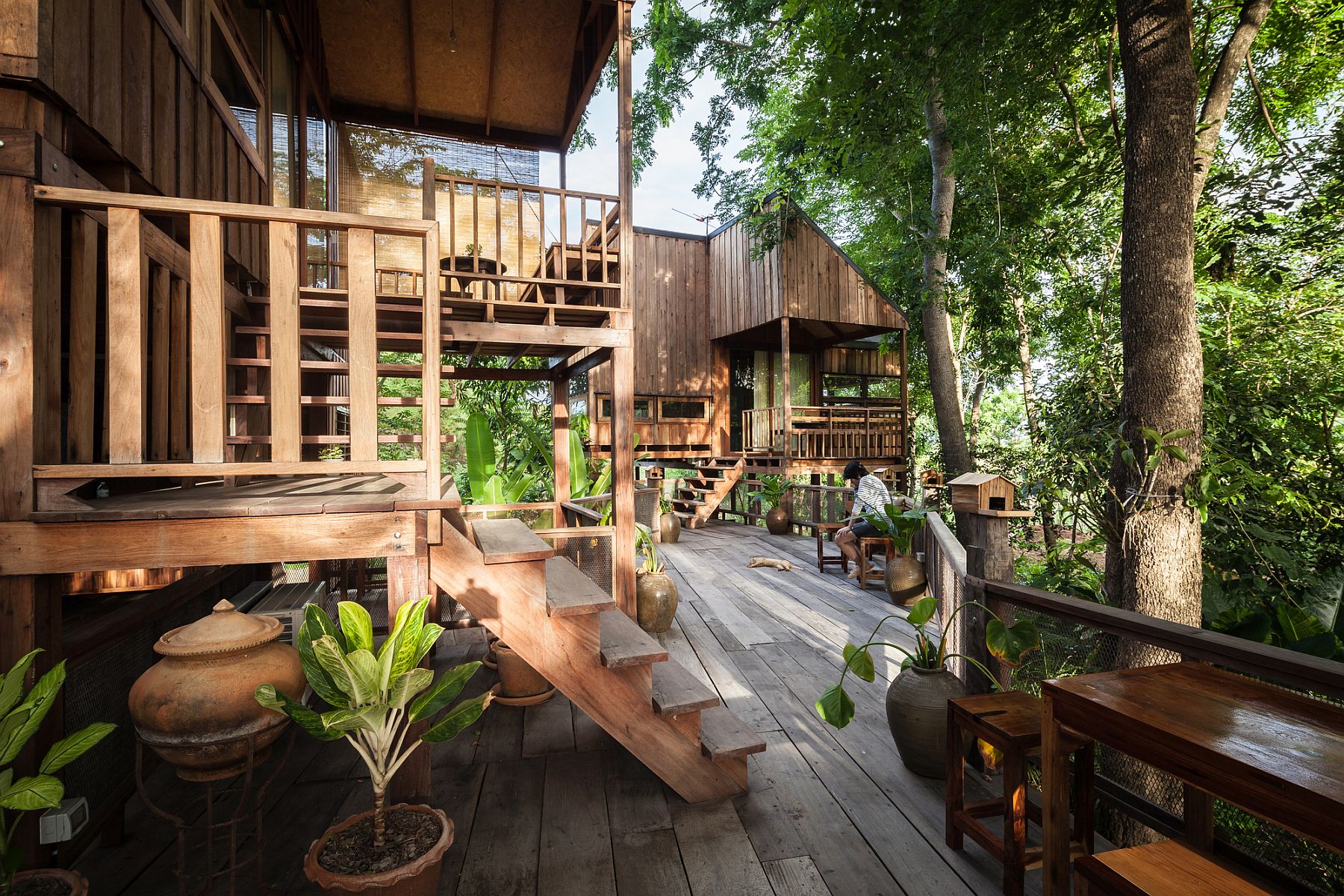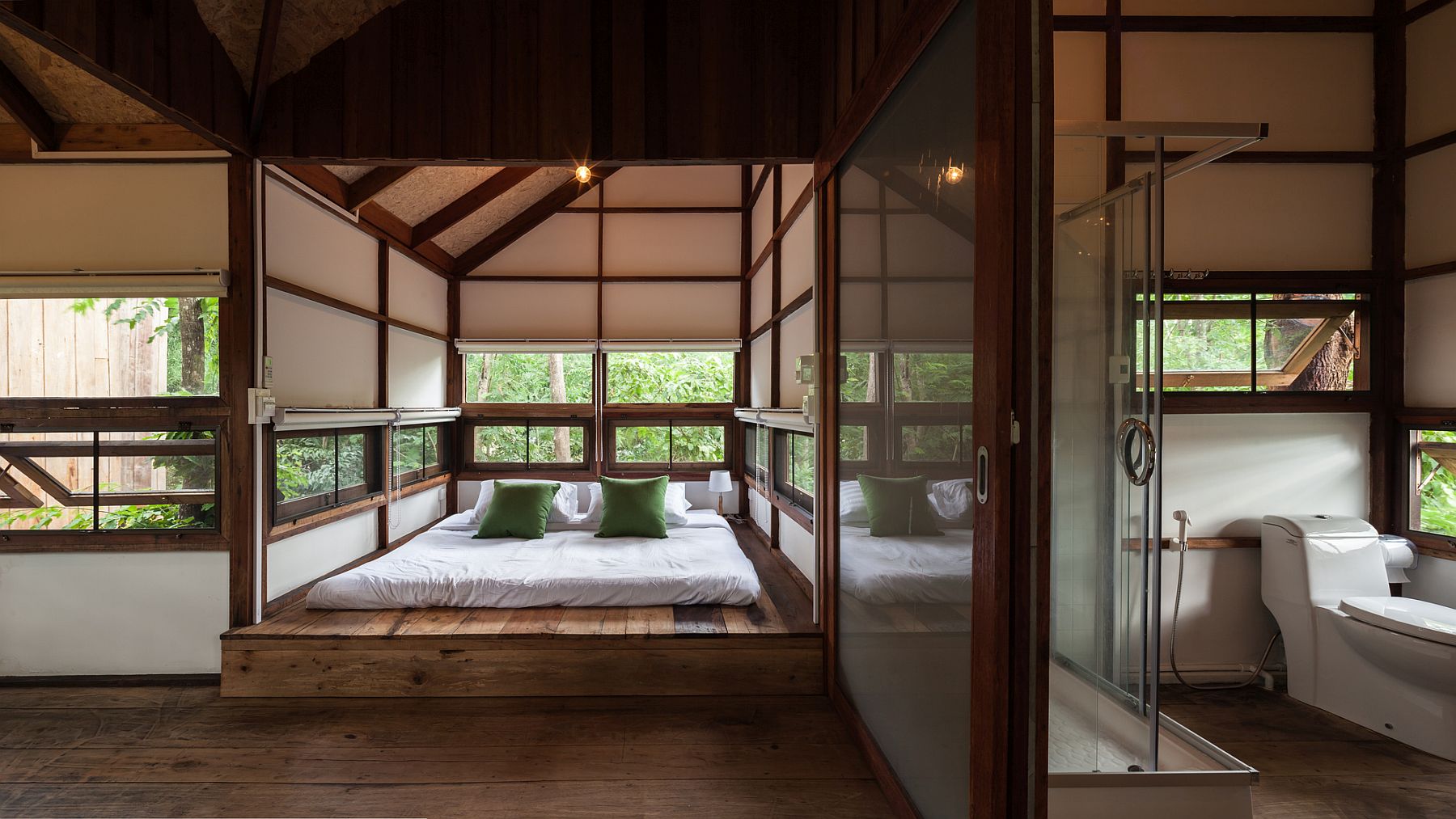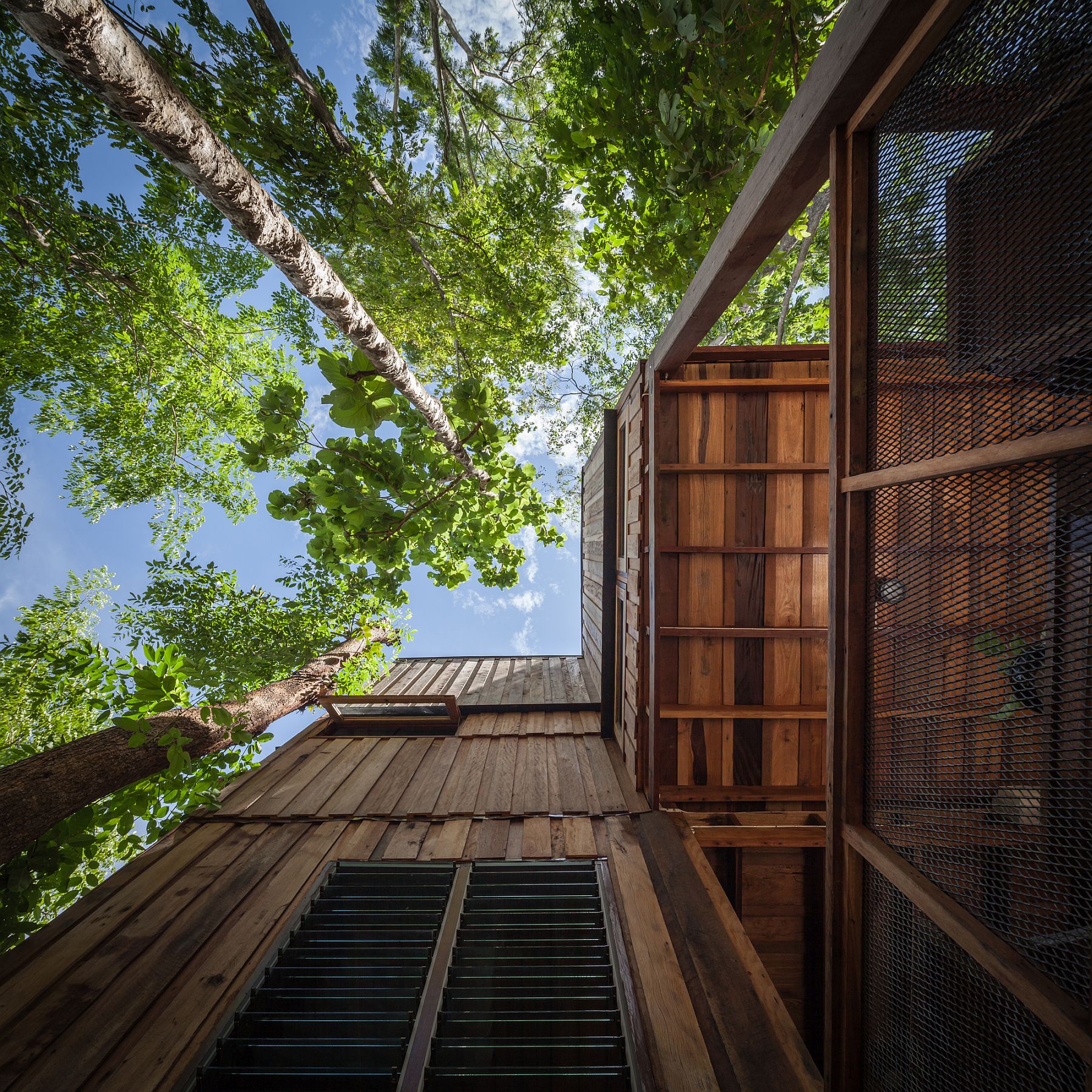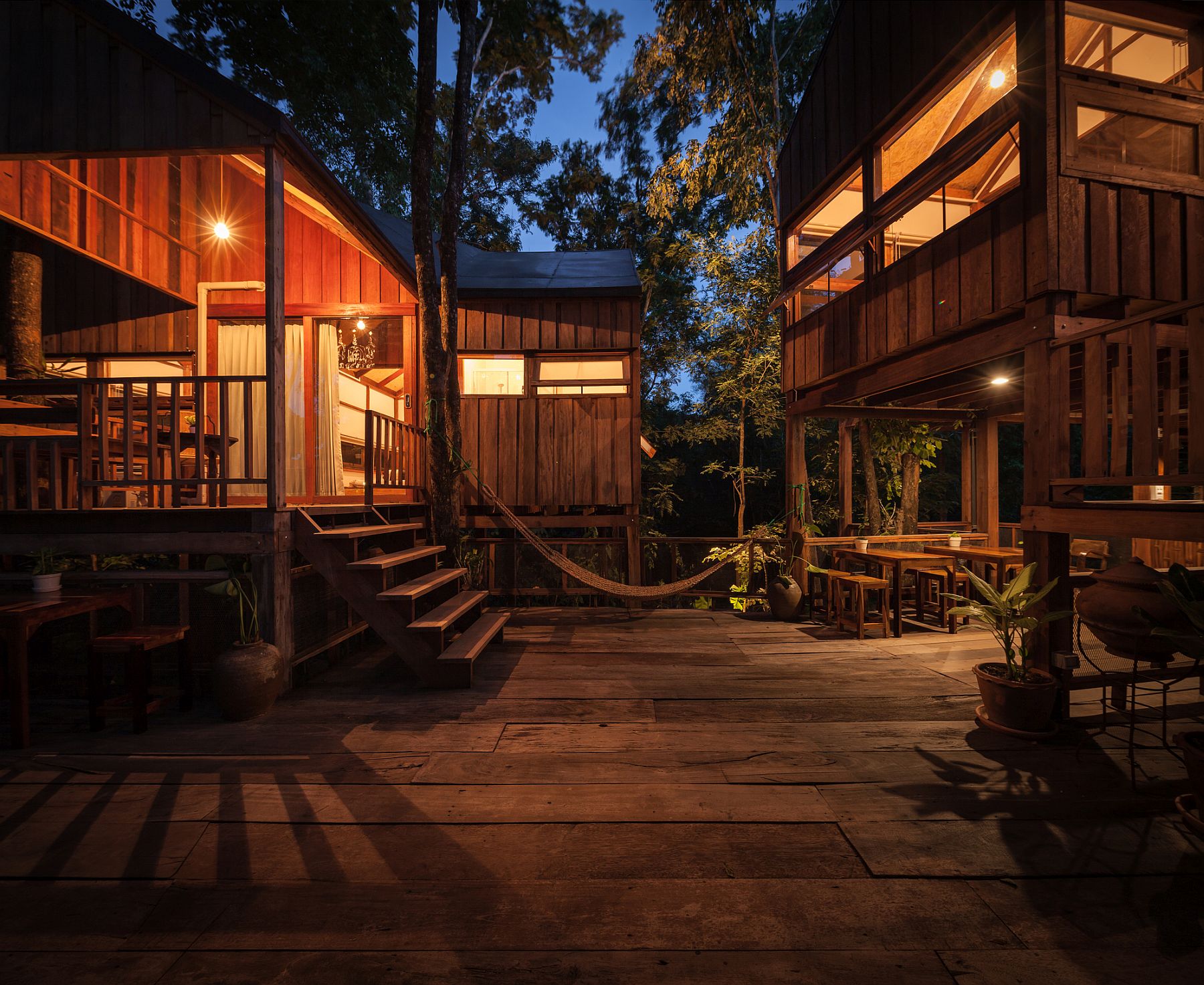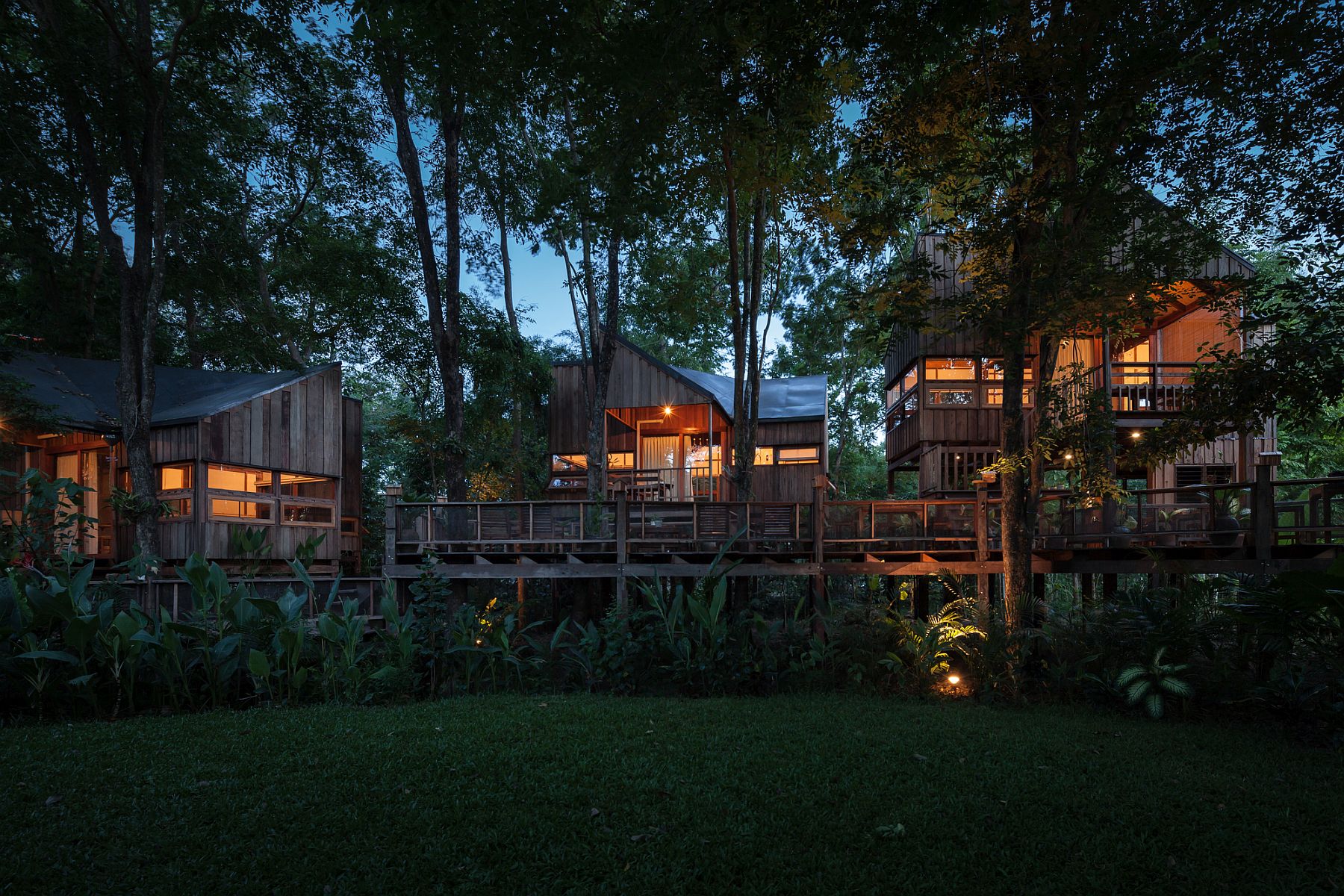 Local building techniques were used to craft each the homes with minimal on-site impact and almost every existing tree on the lot was carefully preserved. The Forest House is a perfect example of a stunning, sensible and eco-friendly modern residence that finds the often elusive balance between nature, comfort and serenity. [Photography: art4d magazine / Ketsiree Wongwan]
RELATED: Lake Forest Park renovation classes it up with generous use of glass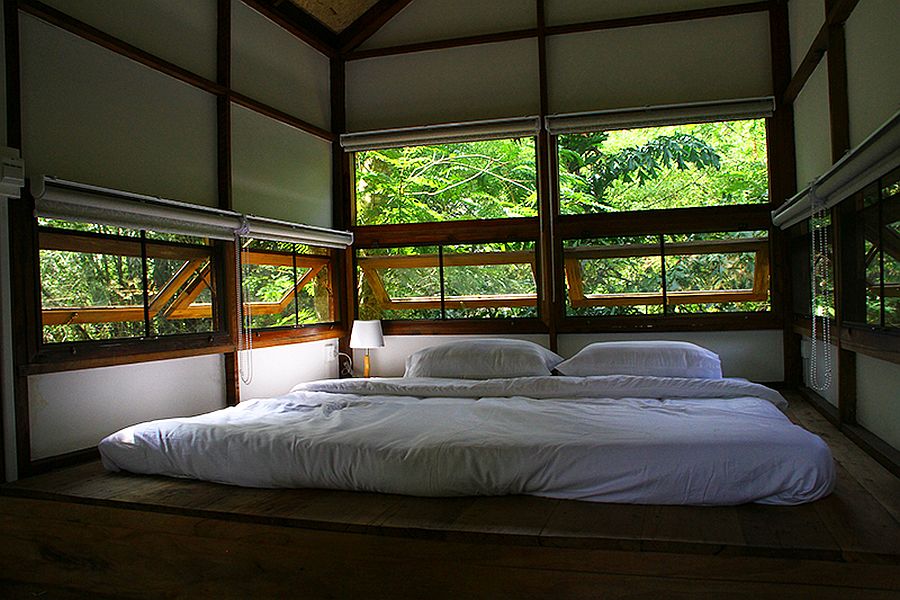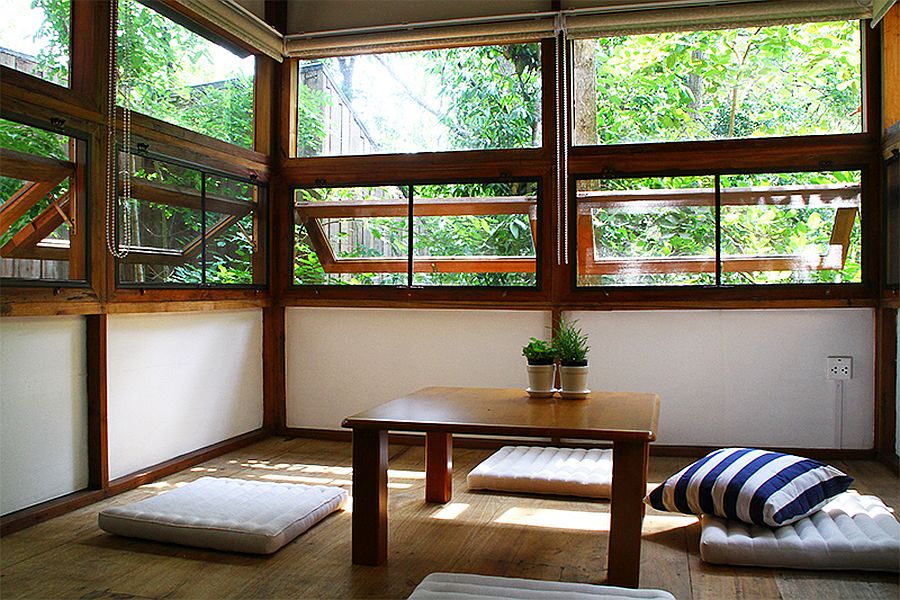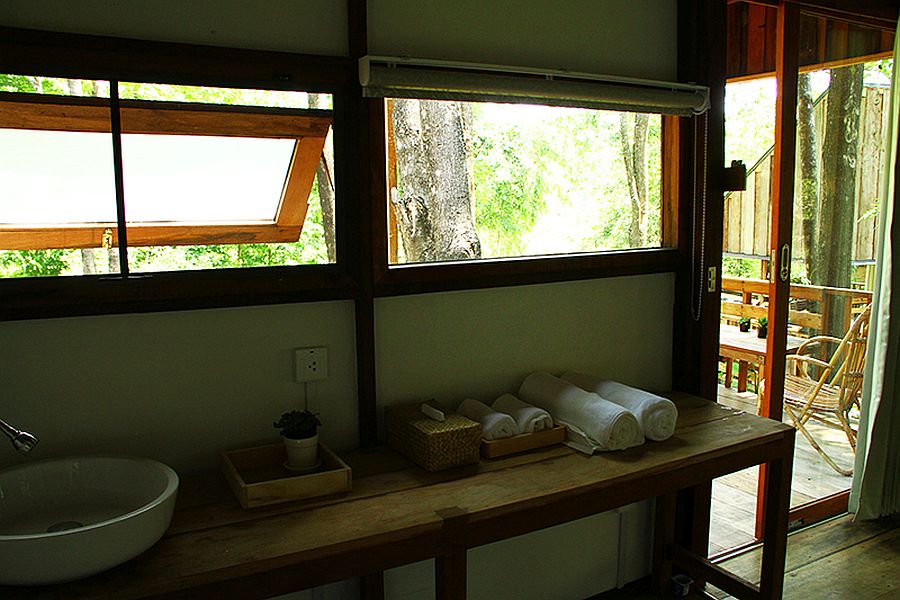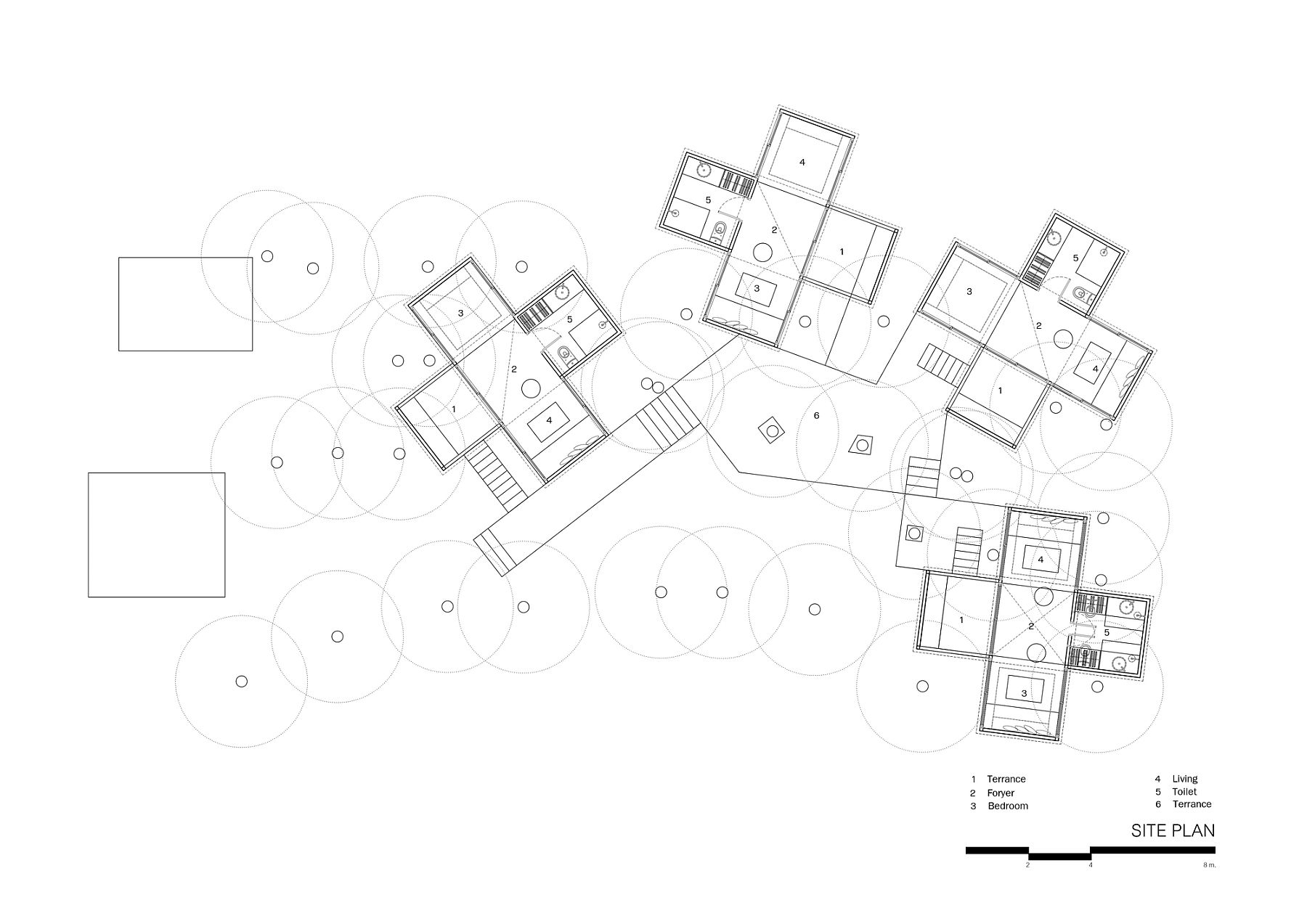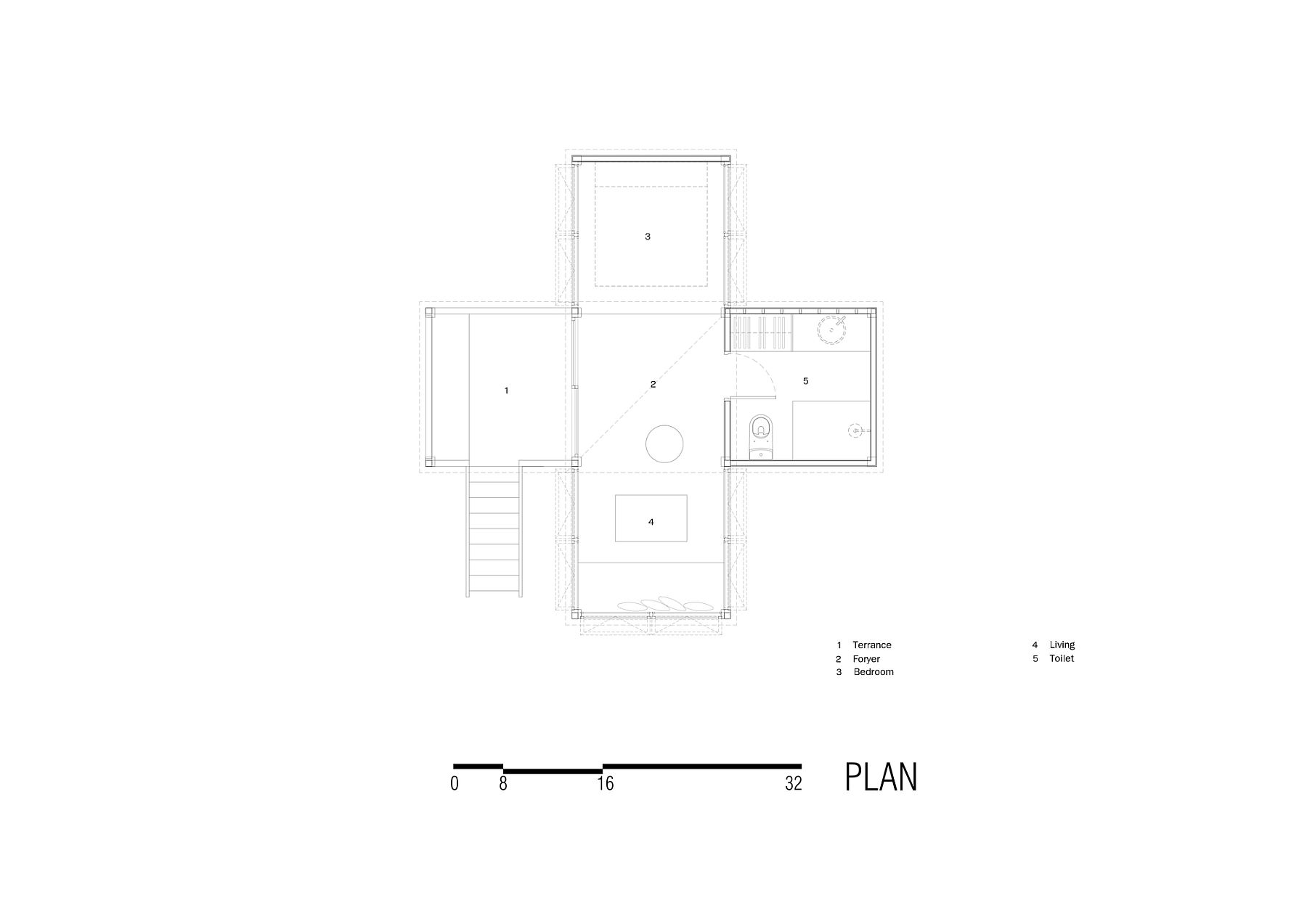 You're reading Thai Home is a Relaxing Abode Covered by Forest Canopy, originally posted on Decoist. If you enjoyed this post, be sure to follow Decoist on Twitter, Facebook and Pinterest.