It is barely a surprise that an apartment that was designed for a couple who own a chain of bakeries and are avid cooking aficionados has a fabulous kitchen at its heart. That is just what one gets with the exquisite FF Apartment renovation carried out by Studio 2 Arquitetura e Interiores in Brazil as its new interior now has a more spacious common area, better circulation and a refined contemporary appeal. The apartment in Águas Claras features a polished, open plan living that is clad in neutral hues with a view of the lush green Águas Claras Park just outside its floor-to-ceiling glass windows.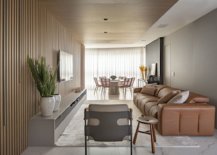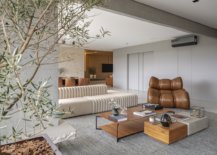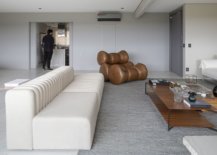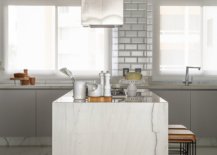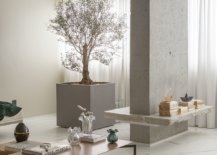 Apart from the obvious spaciousness of the living area and the way in which the kitchen ends up becoming the focal point of the setting, another interesting aspect of the apartment is its captivating use of contrasting textures. In the kitchen, a beautiful central island draped in Mont Blanc quartz and custom cabinets in gray and wood usher in this textural charm while porcelain tiles and exposed concrete pillars bring that 'something different' in the living are and dining rooms. Cleverly placed MDF panels on the walls improve the acoustics of the common area along with the coziness that they bring while an accent marble wall in the main bedroom ends up stealing the spotlight. [Photography: Joana França]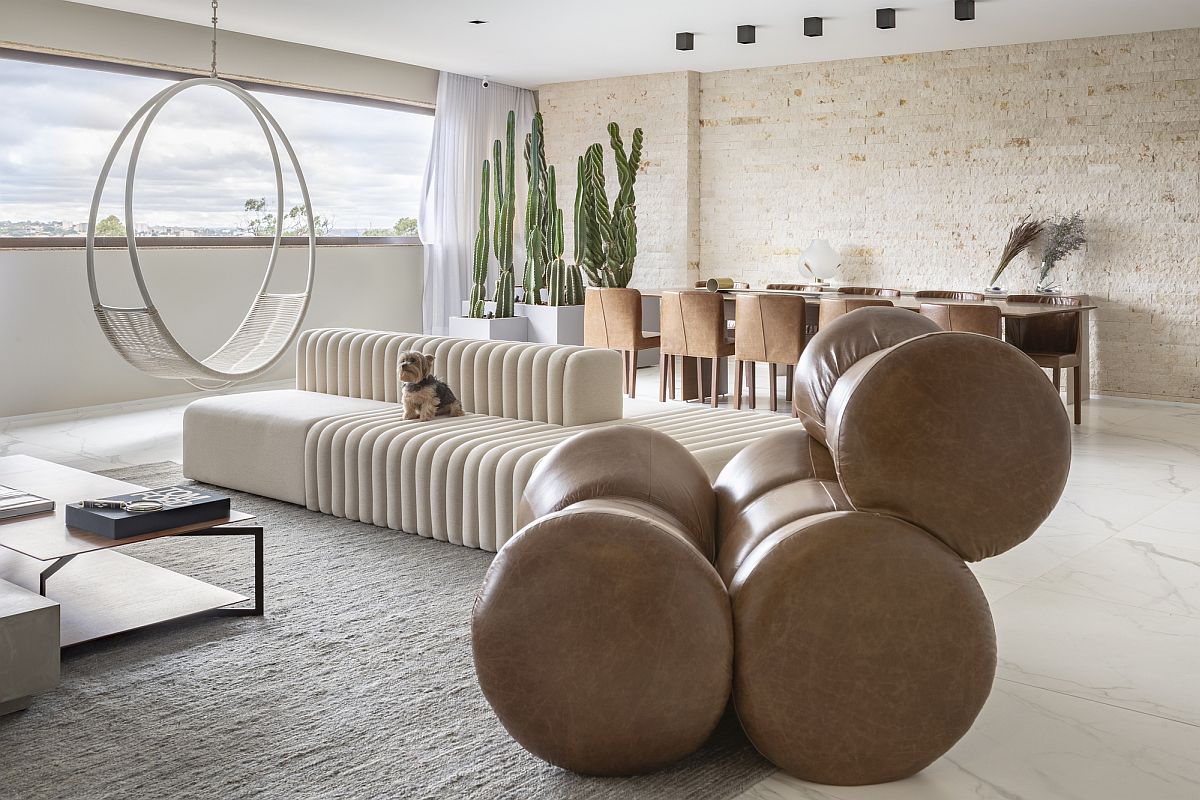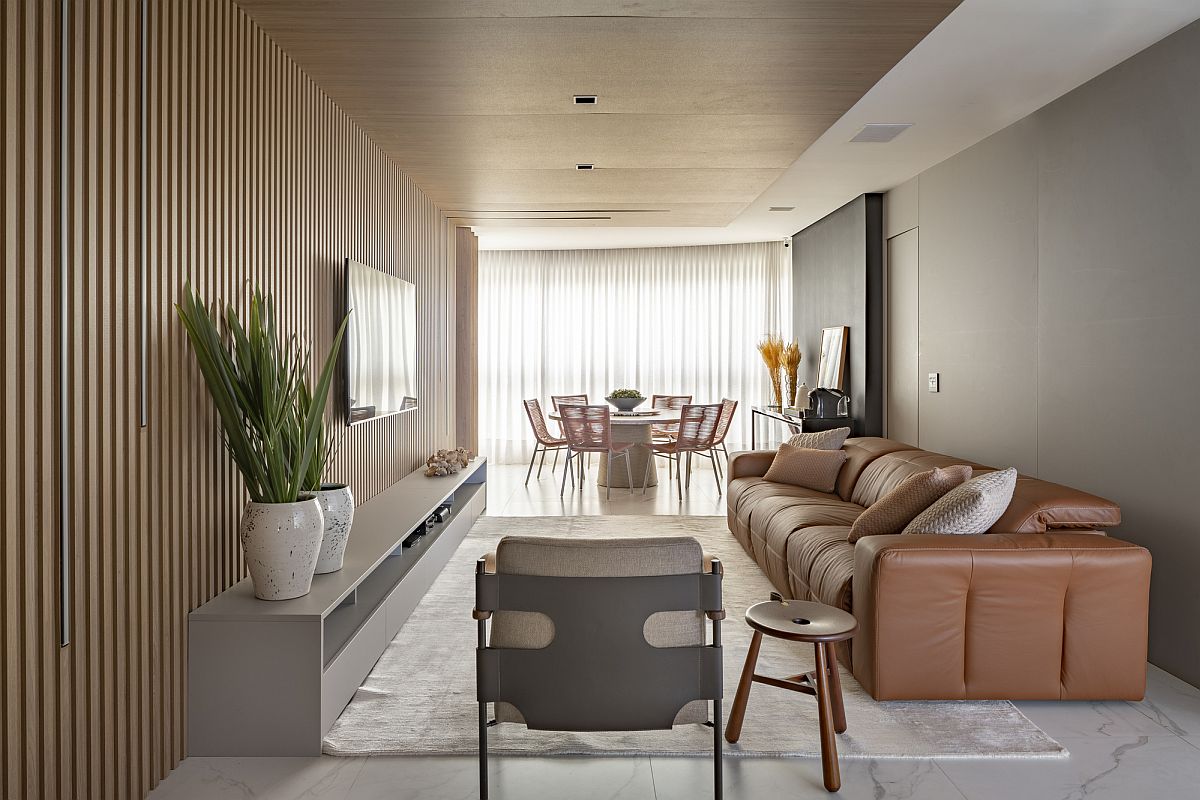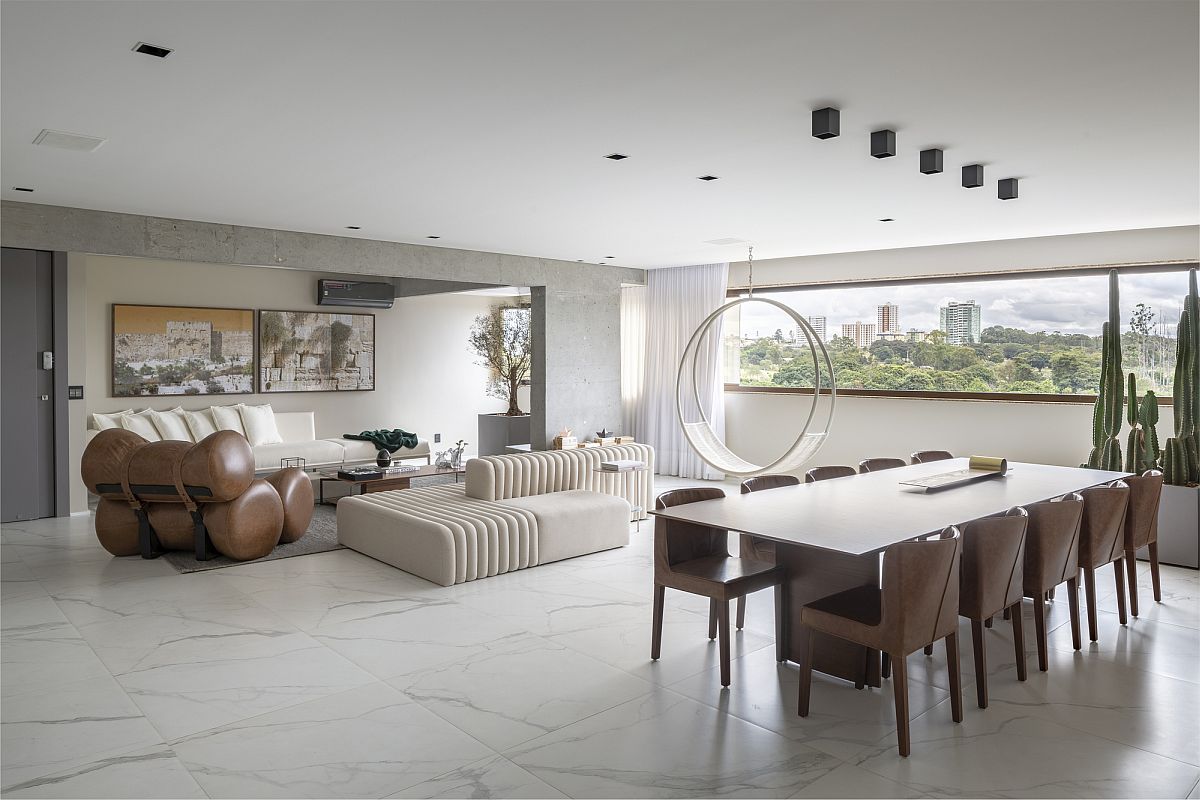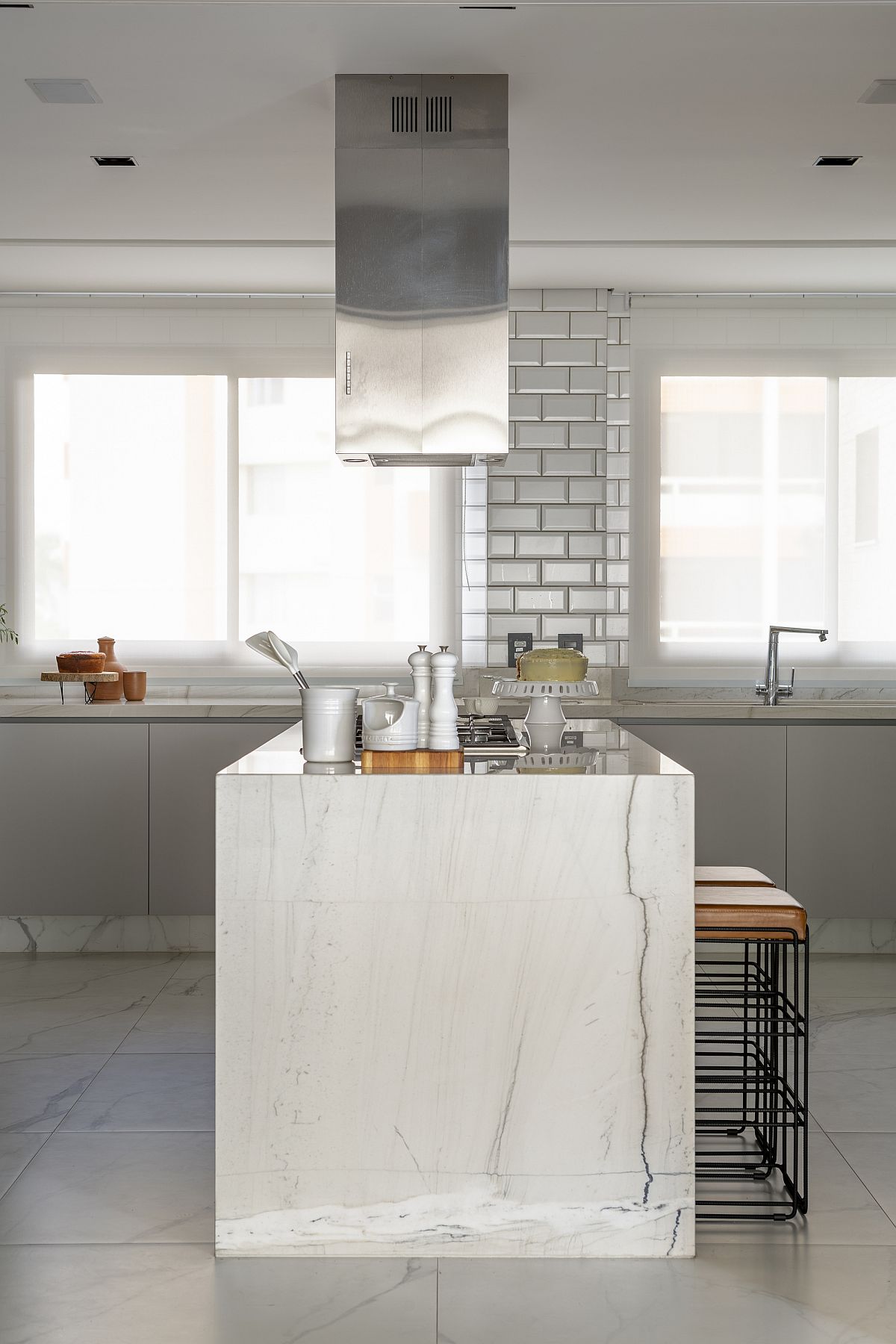 The existing trust due to the longstanding relationship between the owners and the architects Alex Claver and Wilker Medeiros, from Studio2 Arquitetura e Interiores, made this project possible. In the last 3 years the architect duo has renovated 13 shops owned by the couple as well as projected the previous family home…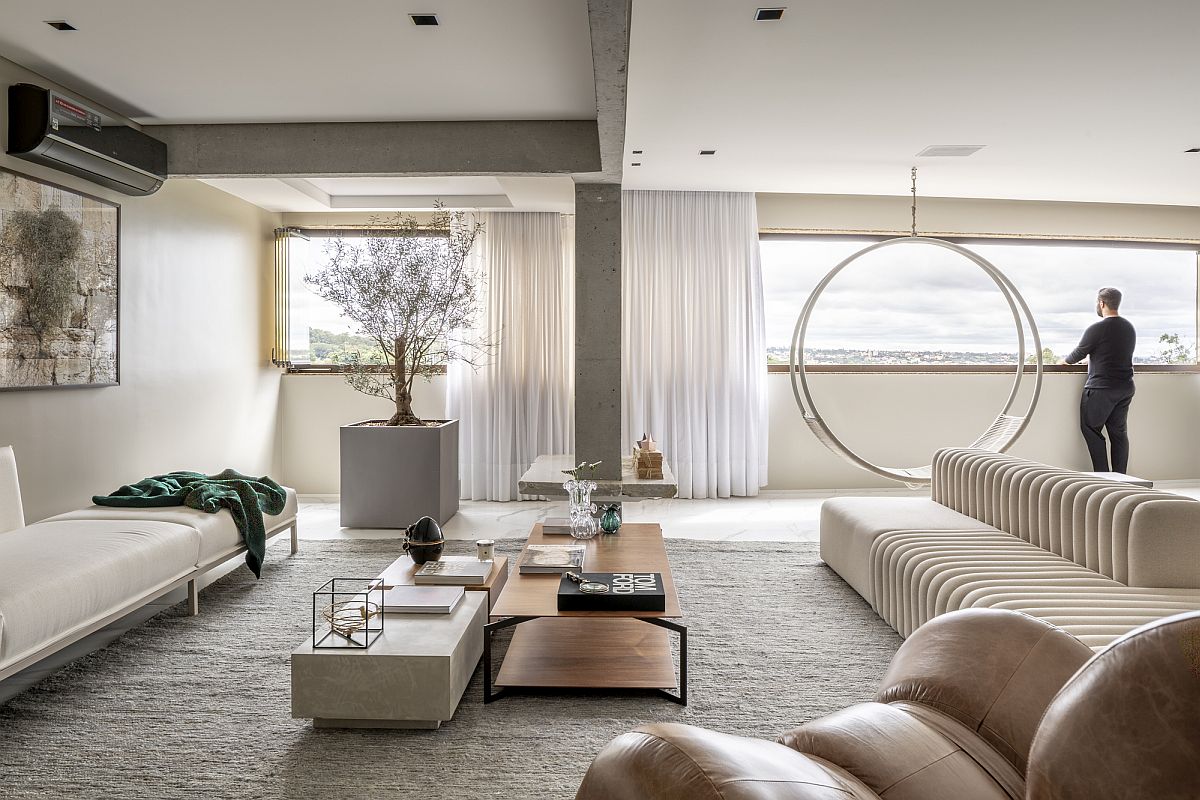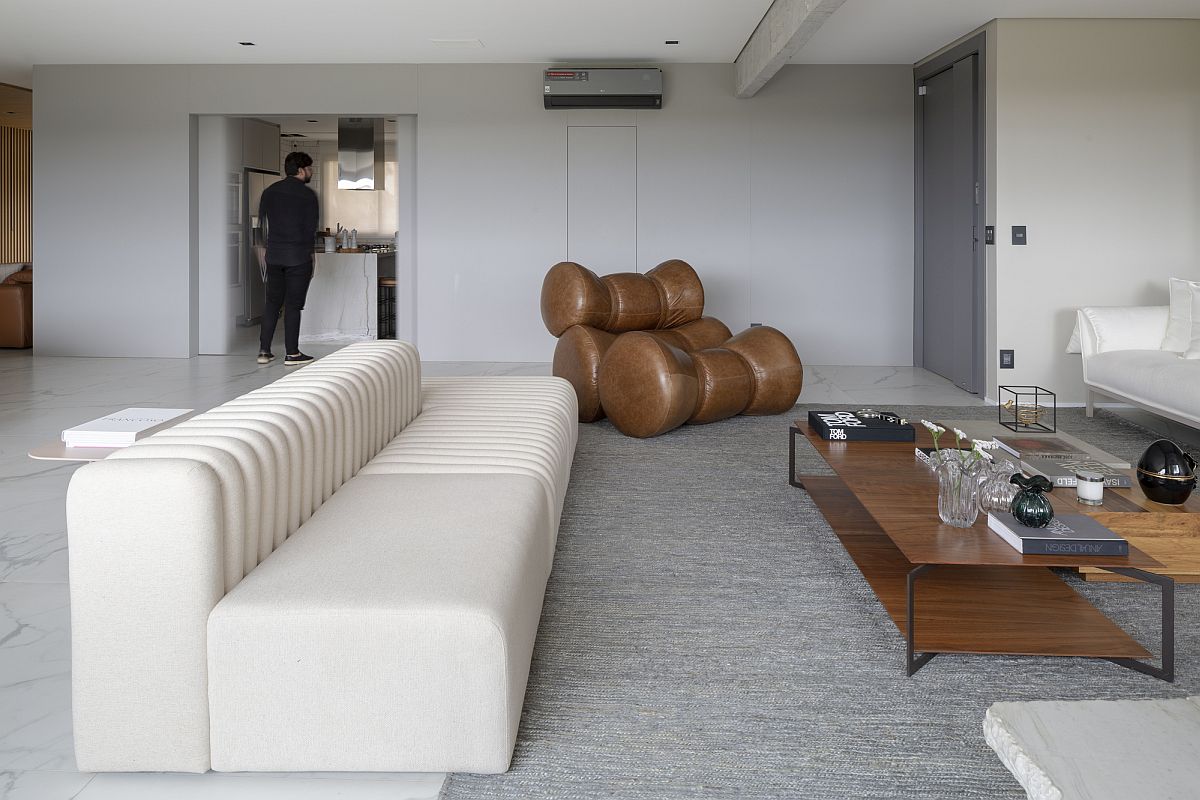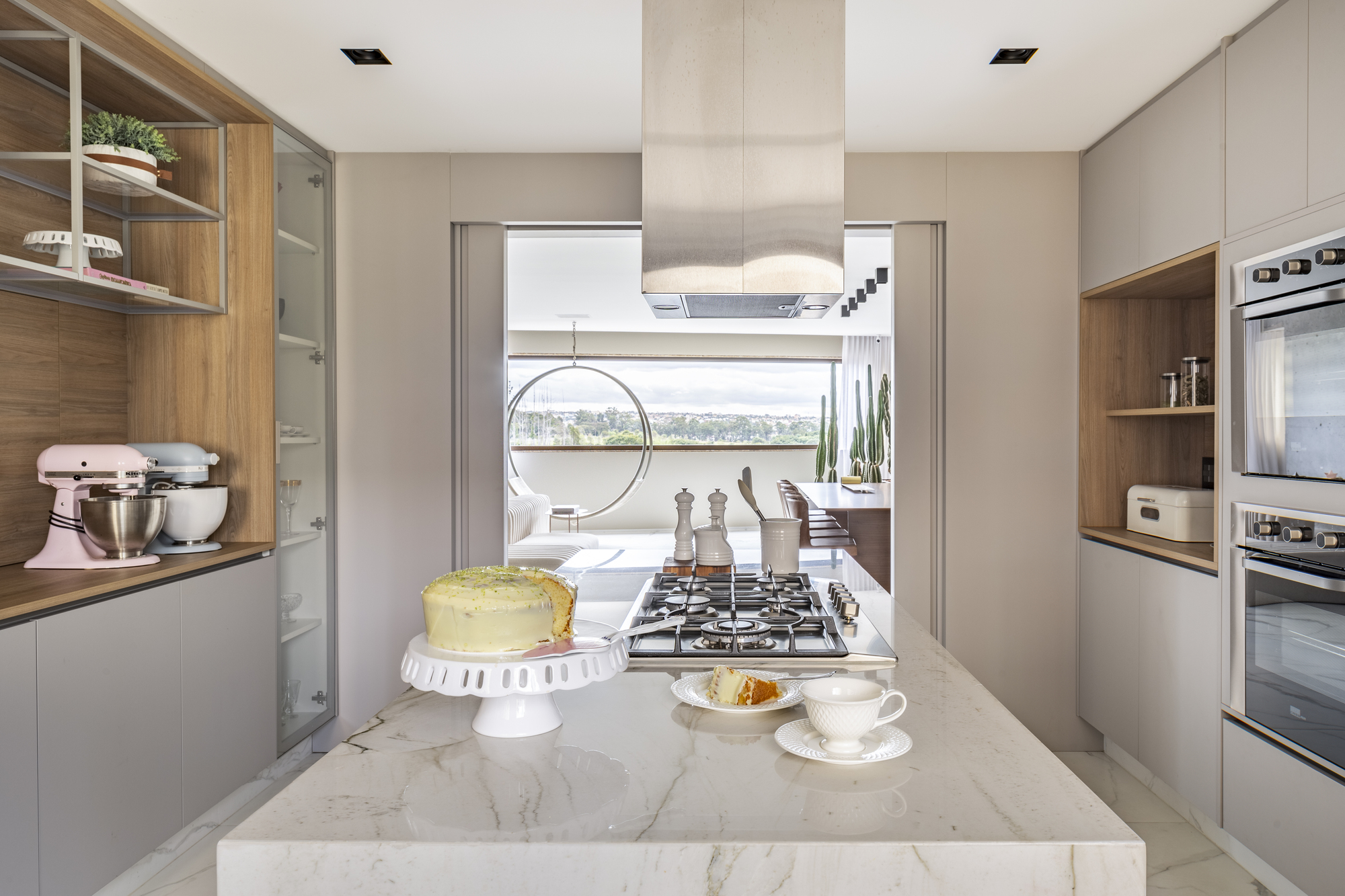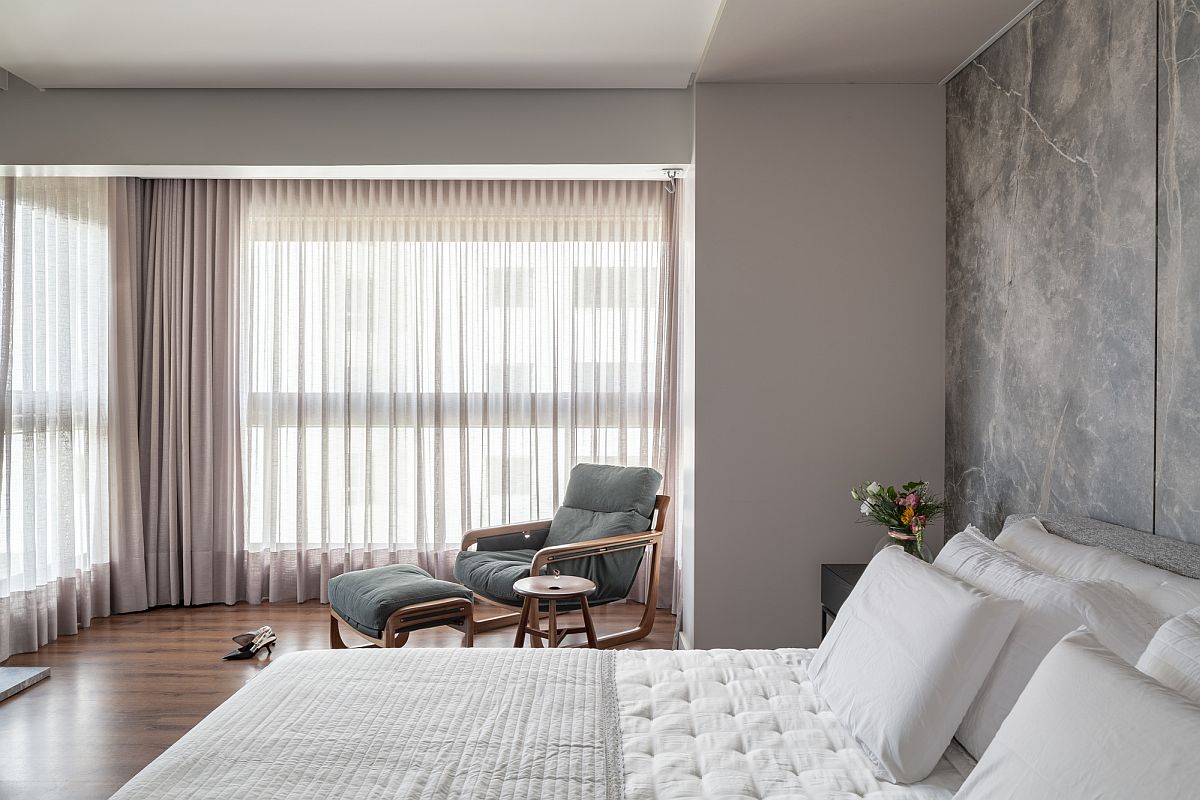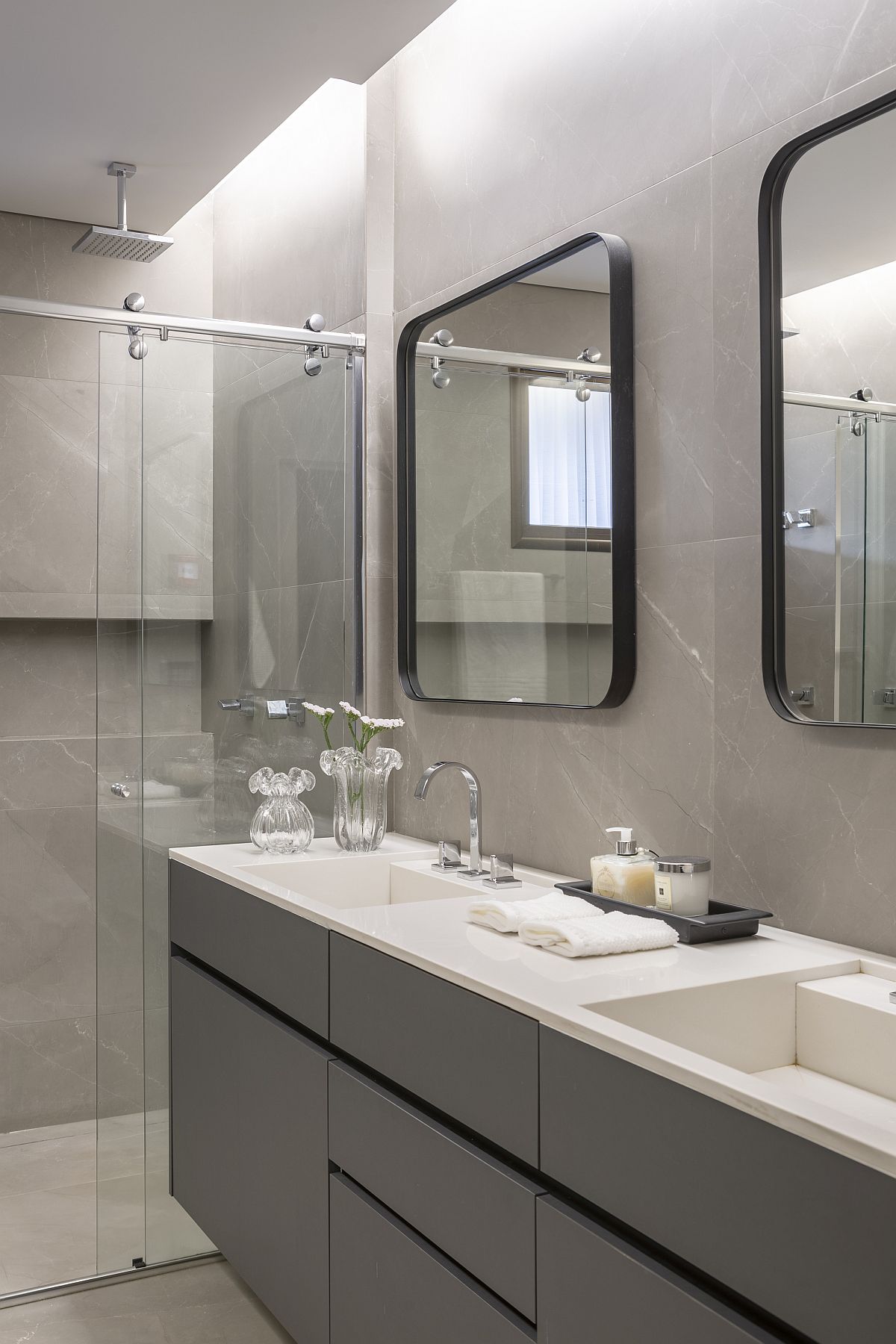 You're reading FF Apartment: Sophisticated Contemporary Home with a Social Kitchen at its Heart, originally posted on Decoist. If you enjoyed this post, be sure to follow Decoist on Twitter, Facebook and Pinterest.