Creating a green oasis and a quiet refuge in the urban environment is not that easy with constant rush all around. But BC Architects in Rio de Janeiro managed to create one such Urban Refuge with greenery giving way to a beautiful pavilion-style home that has an open plan living area. The entire home seems to be connected with the outdoors at all times as a glass railing delineates the interior from the natural scenery outside. In the living space it is a concrete ceiling along with a wooden kitchen wall that shape the backdrop diligently. At the heart of it all is a luxurious emerald green couch that seems to hold it all together!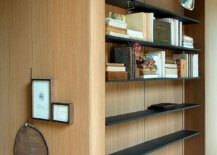 Throughout the home one sees a brilliant blend of concrete and wood along with a style that is minimal and sophisticated. Custom shelves and cabinets in wood make the biggest impact in the kitchen, dining space, living room and the bedroom with bold pops of color being kept down to an absolute minimum. Sliding glass doors link the living area with the bedroom while gray surfaces and a flood of natural light put the final touches on this captivating and open Rio residence.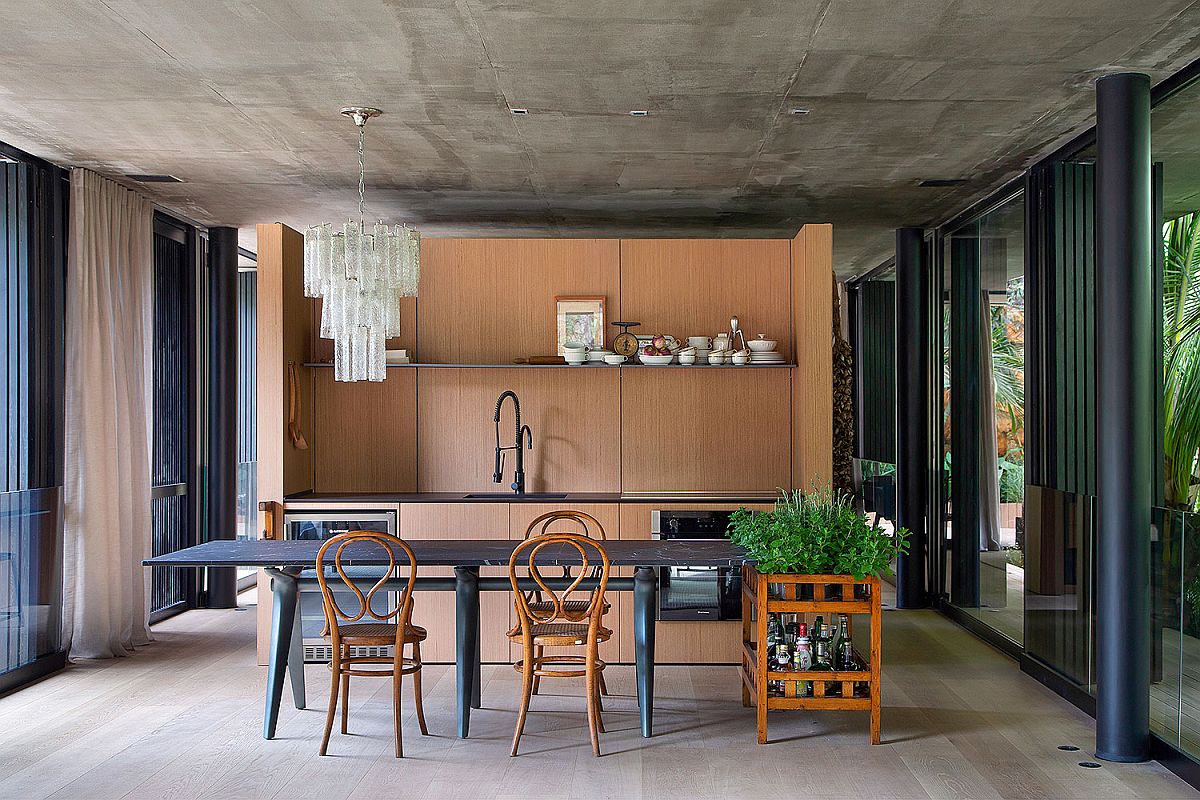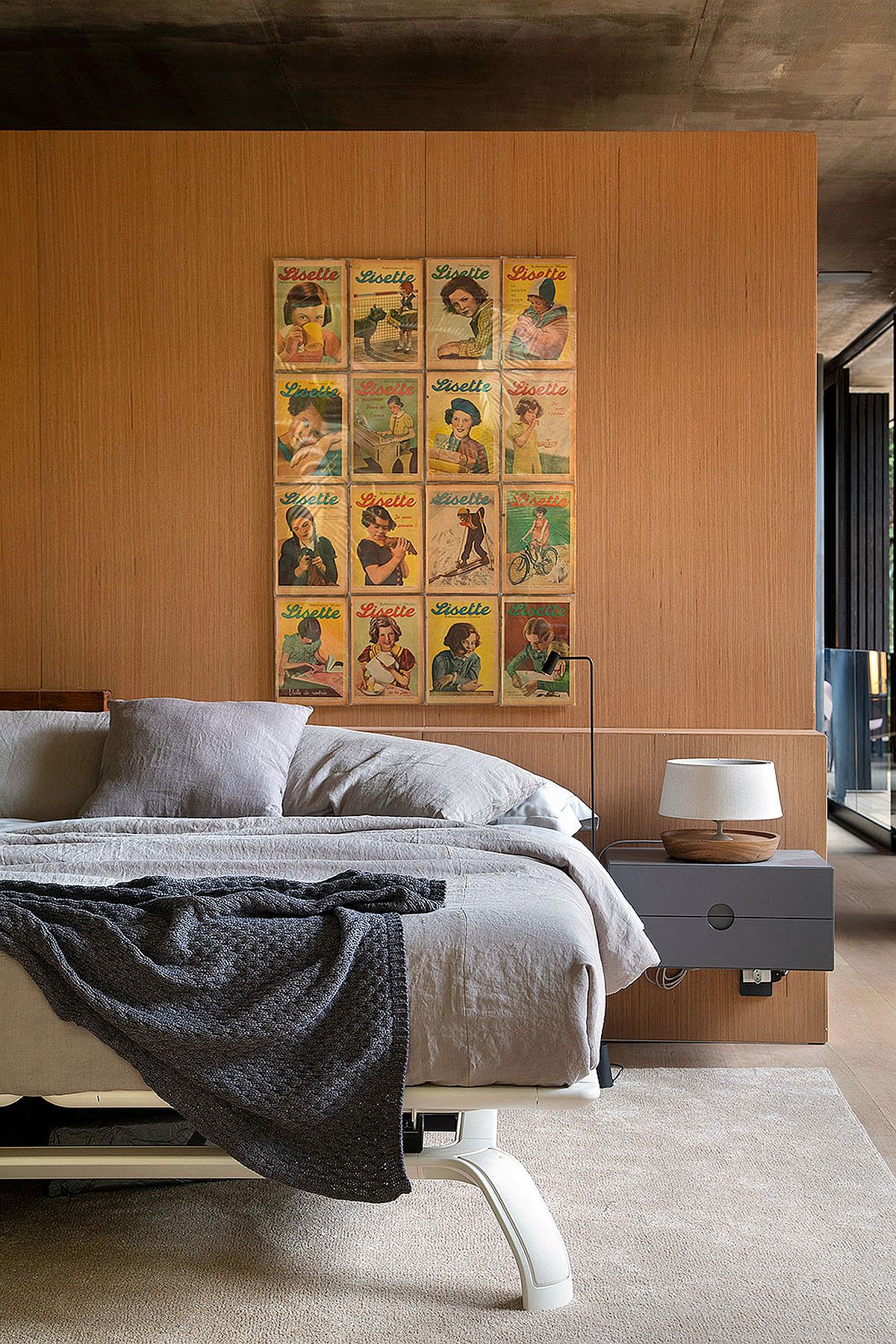 We created a house with a circular and modular plan, based on the golden ratio. Open to nature and with a unique relationship between interior and exterior and its relationships with those who will inhabit the space. Inside, pieces of icons such as Sérgio Rodrigues, Baba Vacaro, Jader Almeida, Thonet, Patricia Urquiola, Lorenza, Jorge Zazulpin and Joaquim Tenreiro.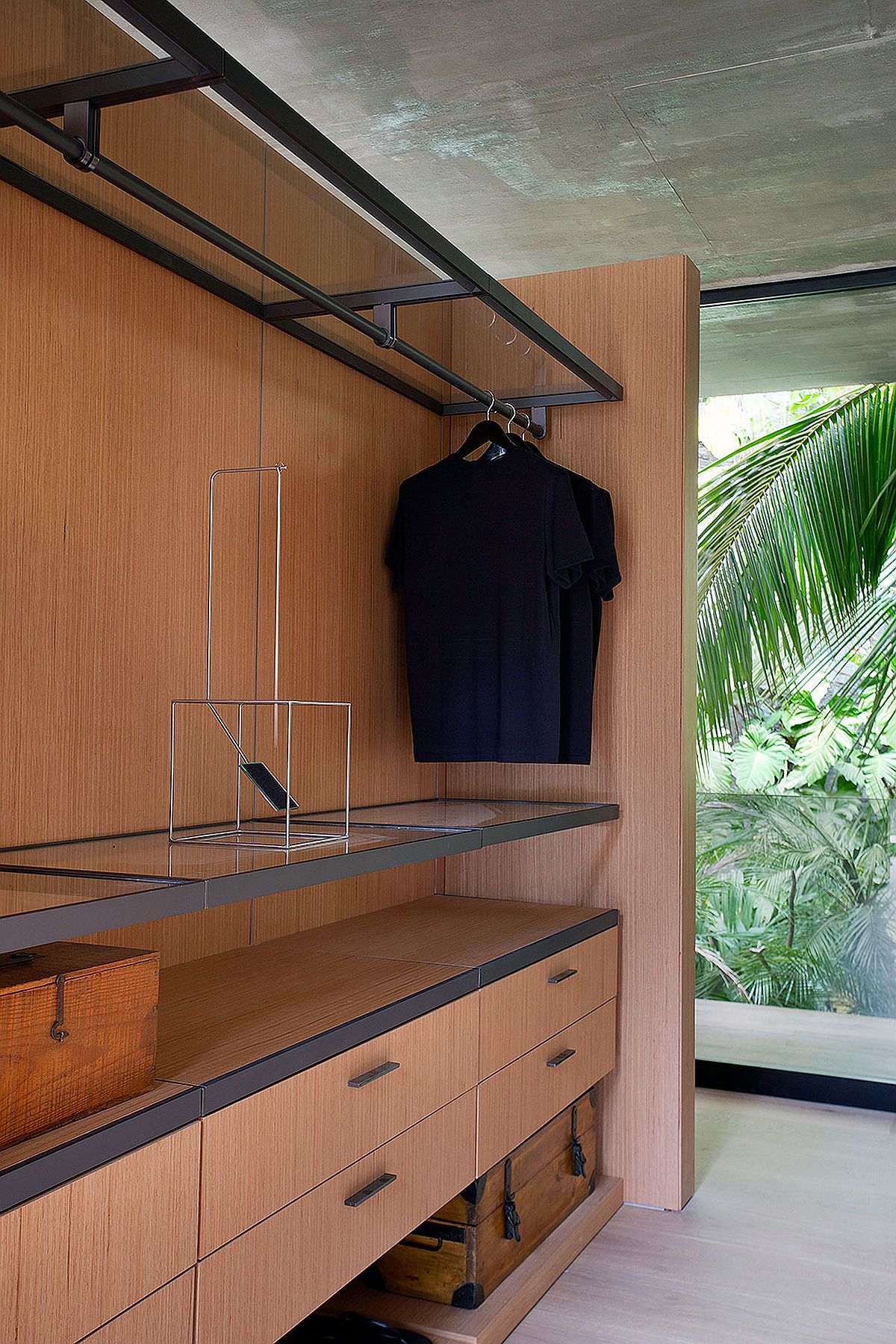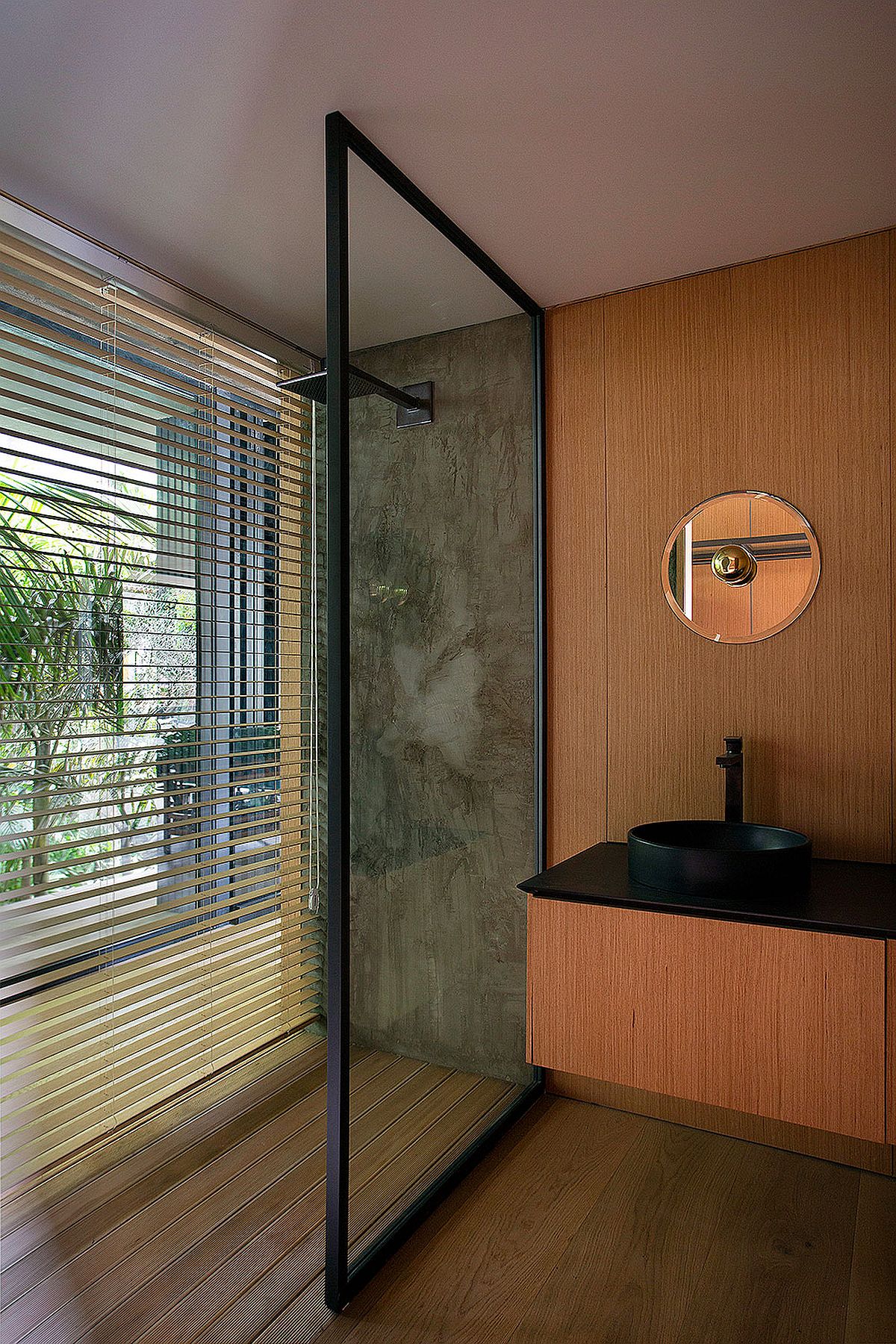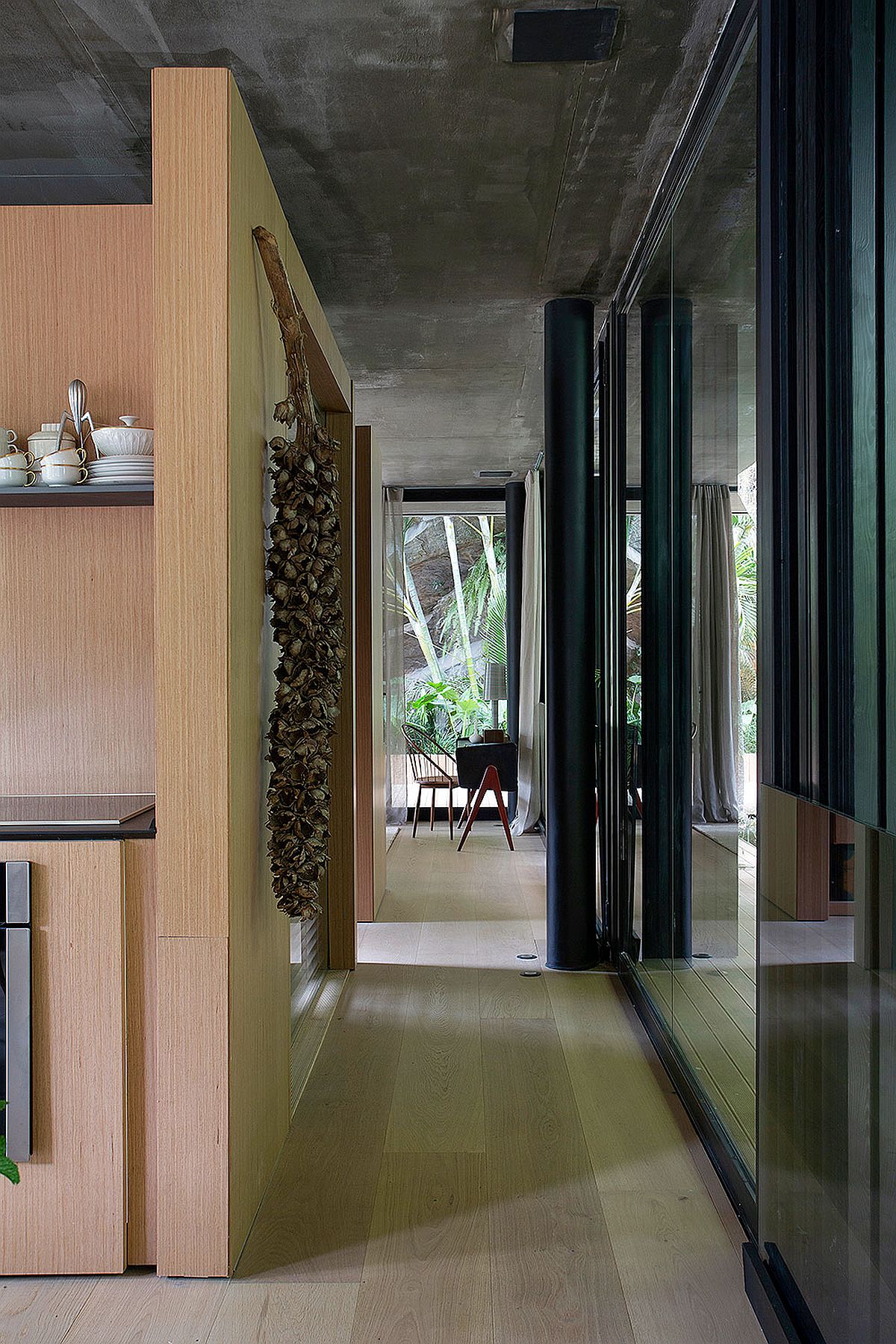 You're reading Raw Concrete and Natural Wood Create Exquisite Urban Refuge in Rio, originally posted on Decoist. If you enjoyed this post, be sure to follow Decoist on Twitter, Facebook and Pinterest.