There are times when you need to cover the existing walls of your home with new finishes for a more polished interior. Then there are occasions when you strip out the excess and unnecessary finishes that have been added to a space over the years to discover its beautiful 'bones'. Revamped and renovated completely to turn an old art shop that was originally built in the 1930's into a modern office, the TEN Studio designed by NAM Arquitectura in Tarragona, Spain falls in the latter category with its eye-catching modern industrial interior that is blended with smart organization.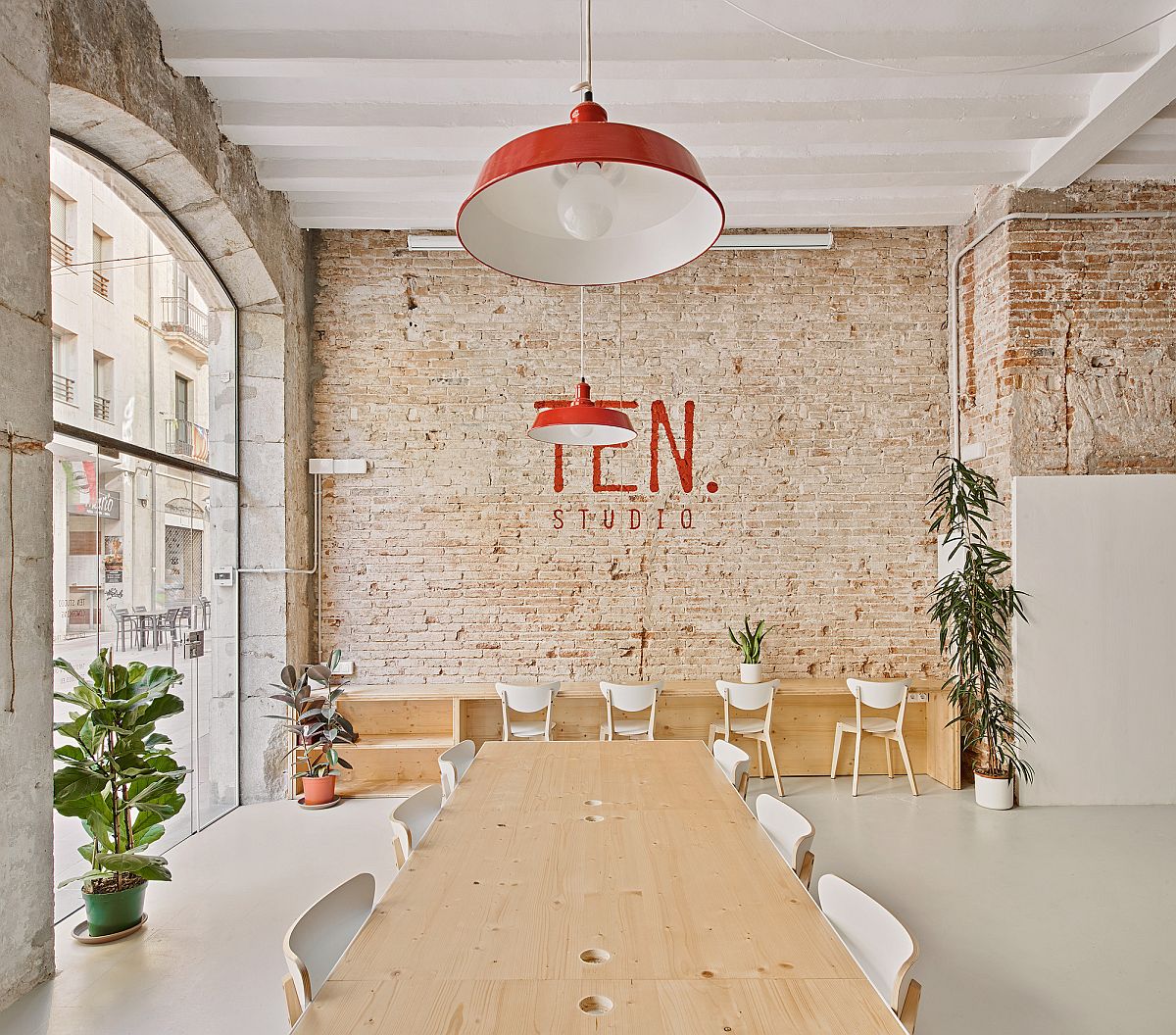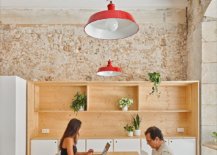 The central idea behind the makeover was simple as the architects stripped away additional layers of plaster and cement that were added over the last century or so to reveal the exquisite brick walls, stone sections and casted steel columns. This essential brings alive the past of the building and links it with the present in a fluid and effortless manner. A new mezzanine level was added to make the most of the double-height interior while four large wooden tables create the work area on the lower level.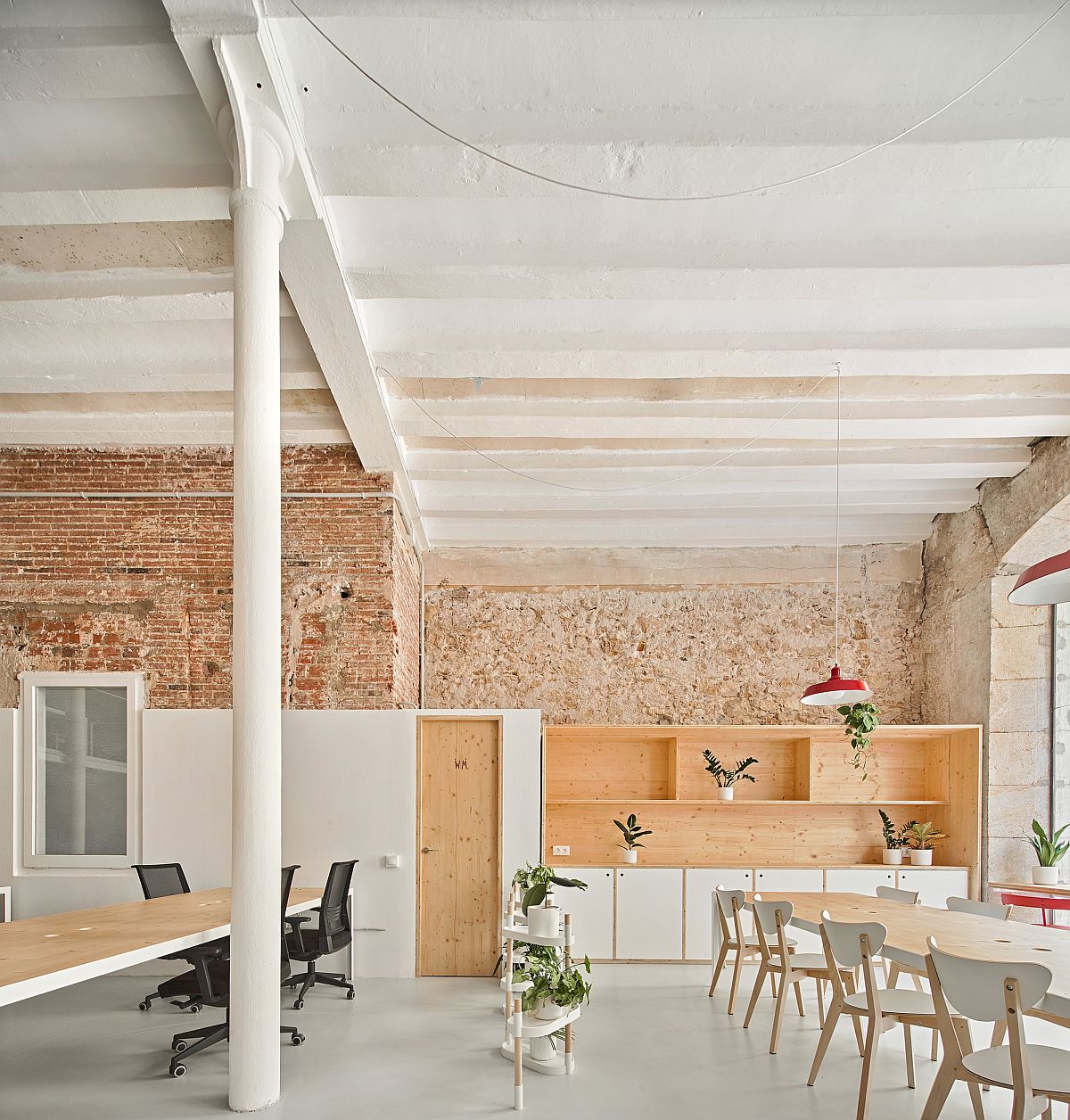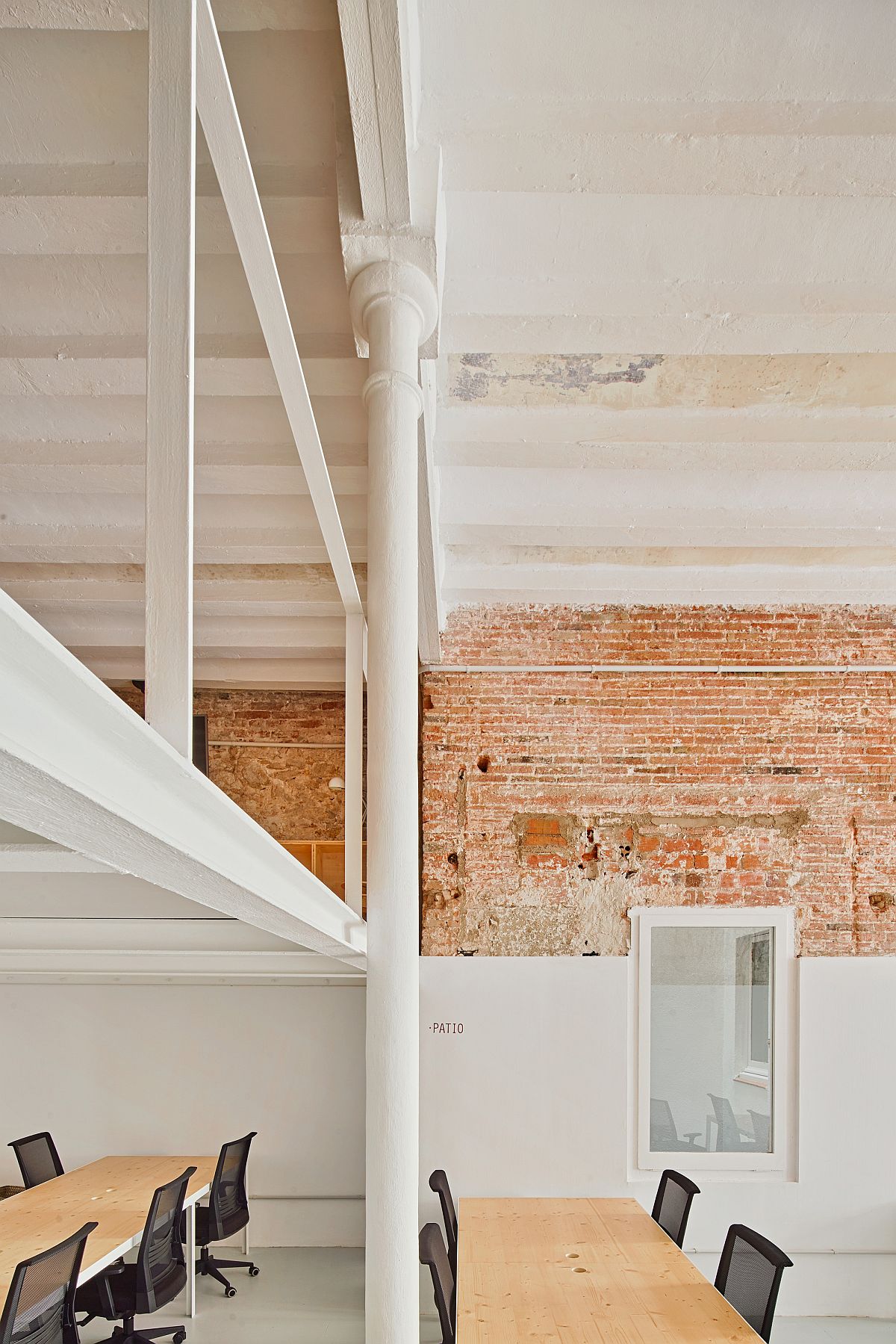 Custom wooden cabinets and décor provide the shelving, storage and kitchen units inside this office while the brick walls in the backdrop elevate the textural charm. White, wood and brick along with curated pops of red complete this immaculate office that stands out from the crowd! [From: José Hevia]
You're reading 1930's Art Shop in Spain Transformed into a Fabulous Modern Office, originally posted on Decoist. If you enjoyed this post, be sure to follow Decoist on Twitter, Facebook and Pinterest.