There are occasions when planned renovations and extensions go just to plan. Then there are times when a makeover can actually make the home poorer by blocking off the flow of light. Of course, every home alteration is a product of the times and what worked a couple of decades ago might just not be relevant anymore. That is just what happened with this classic Federation Bungalow in St. Kilda, Melbourne where an improperly planned extension in the 90's made the interior of the St. Kilda Side Yard House congested and dreary. Andrew Child Architect were called in to give this Aussie home a fabulous new makeover and that is just what we get with the new, contemporary addition that holds the kitchen, dining, and living areas.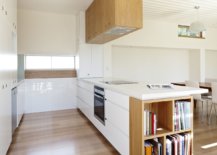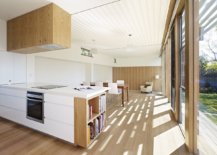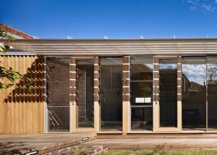 It is easy to understand the charm of this lovely new unit that has an open plan living space along with a kitchen and dining area in wood and white. Sliding glass doors connect it with the yard outside while smart timber battens and custom sunshade ensure that the extension into the side yard does not seem too bright or feel too hot in summer months. There is a lovely interplay between light and shadows inside the home now and even the older room in the existing bungalow are far brighter.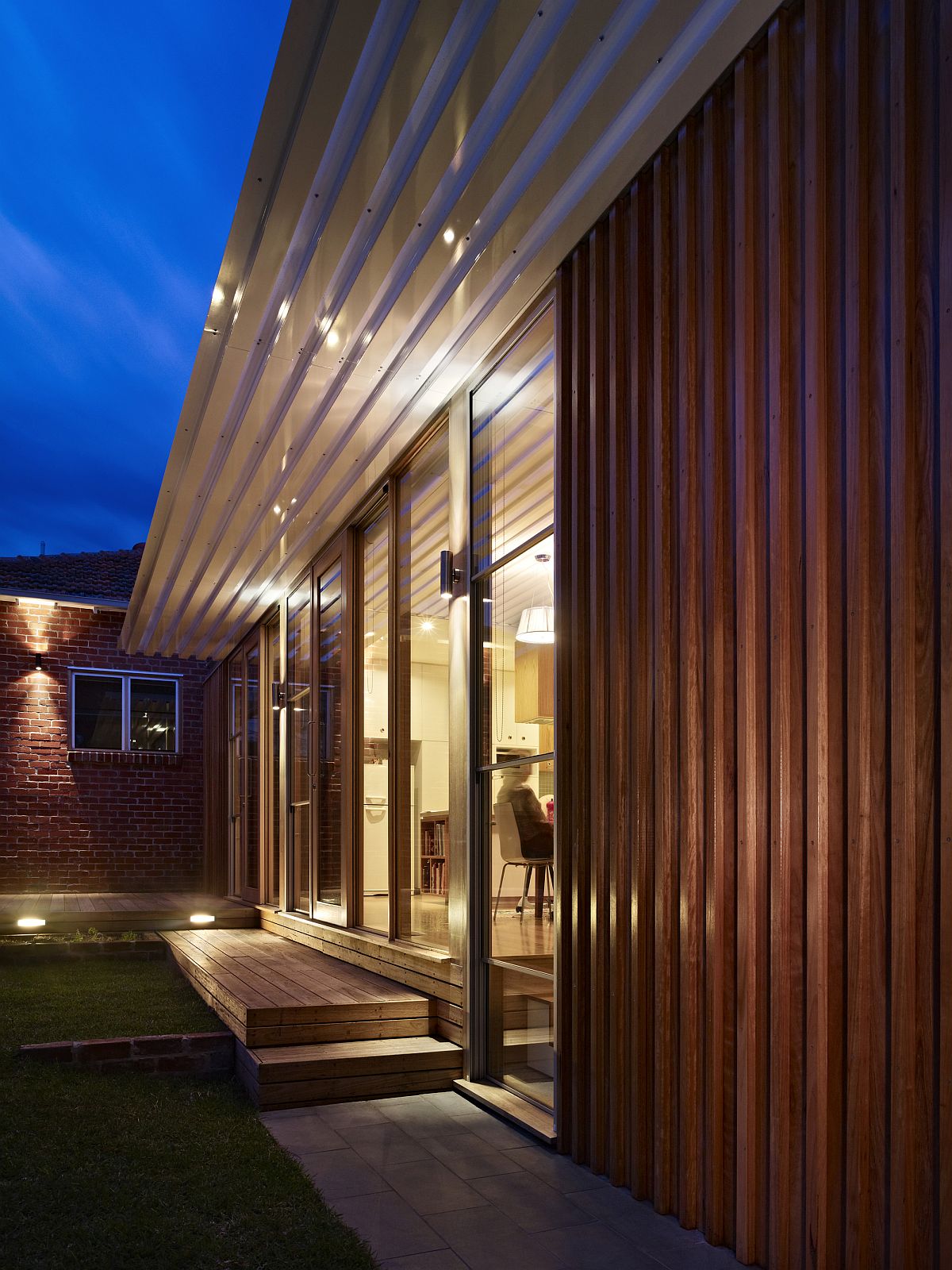 Even with its concrete floors that help in passive heating and cooling, contemporary décor and clever reorganization of spaces, this exquisite home Down Under still manages to retain much of its old world charisma thanks to a street façade that is left untouched. [Photography: Rhiannon Slatter]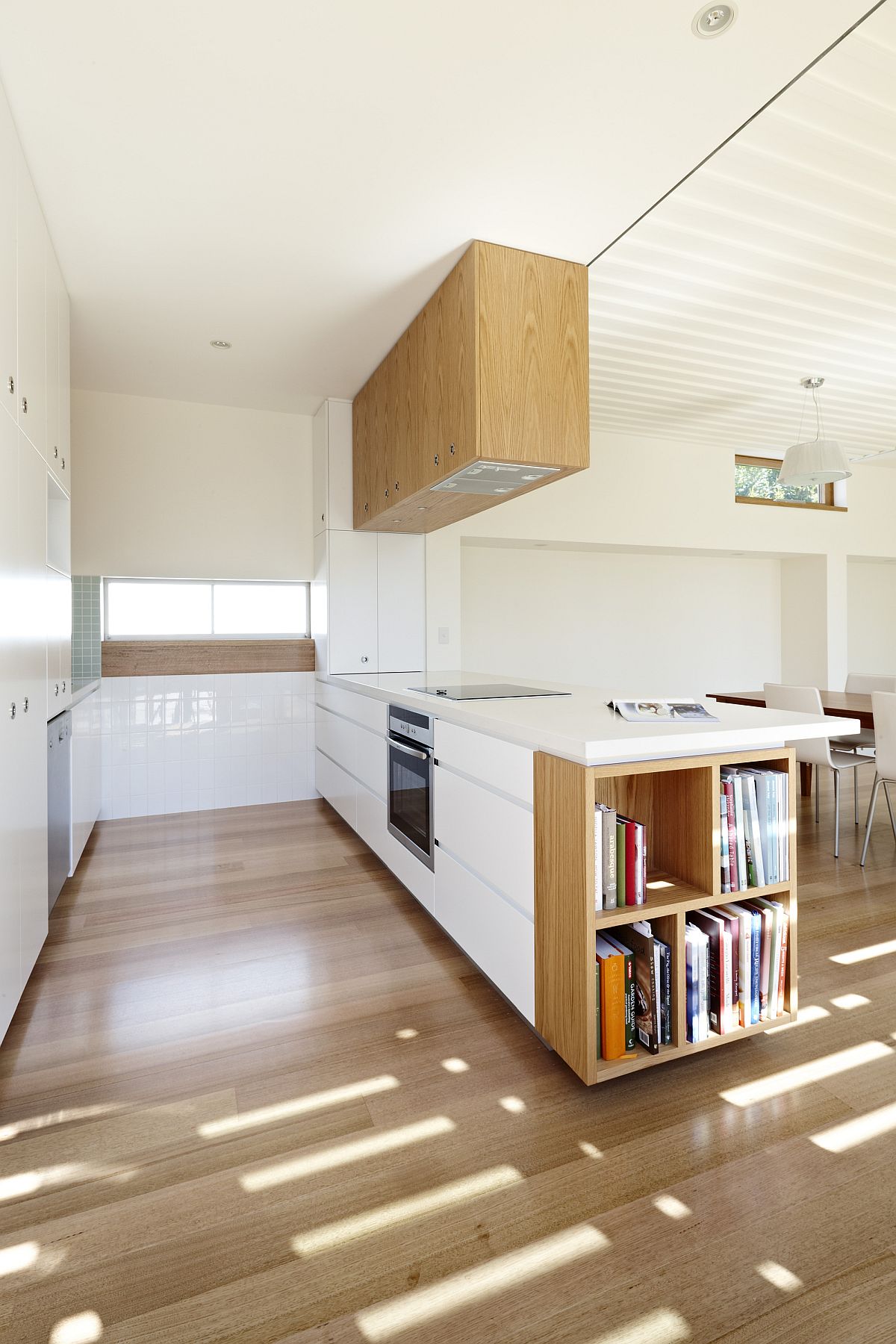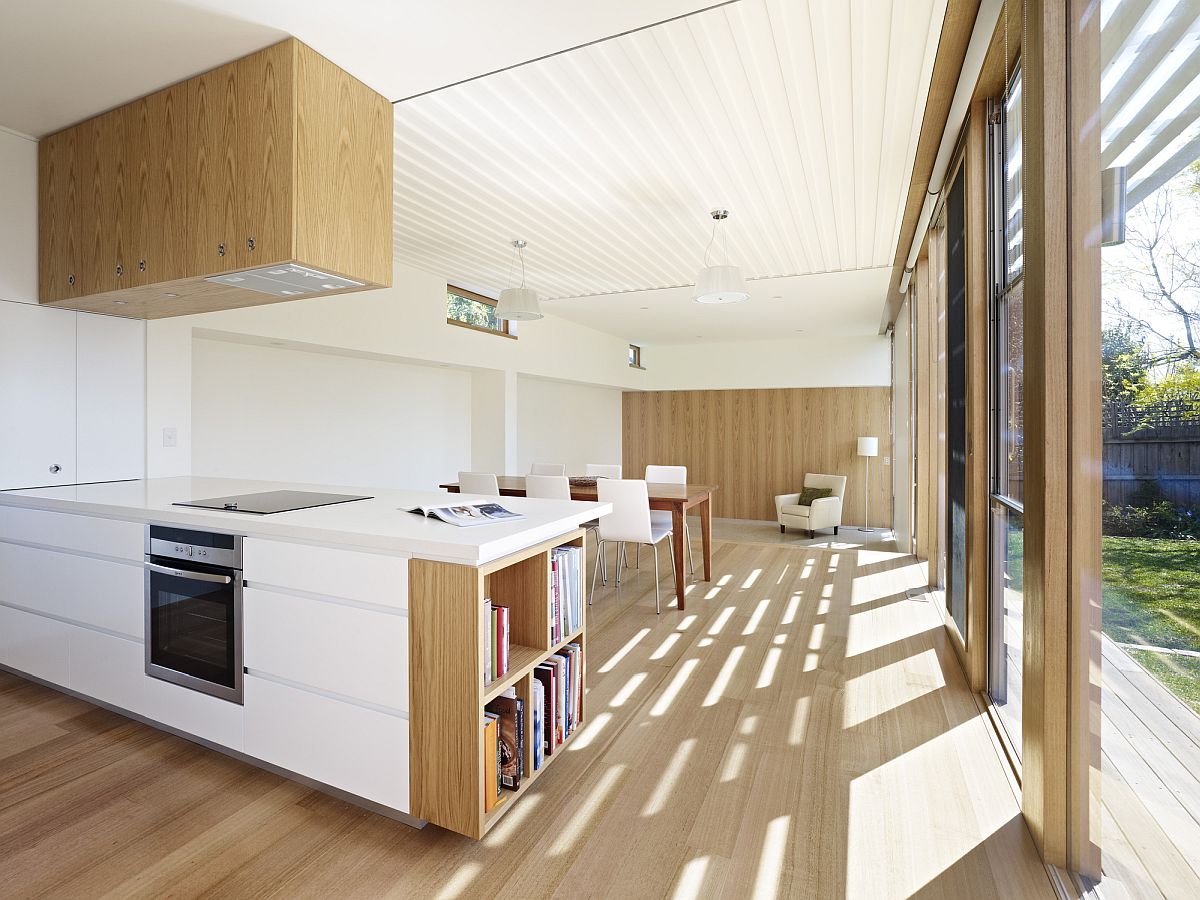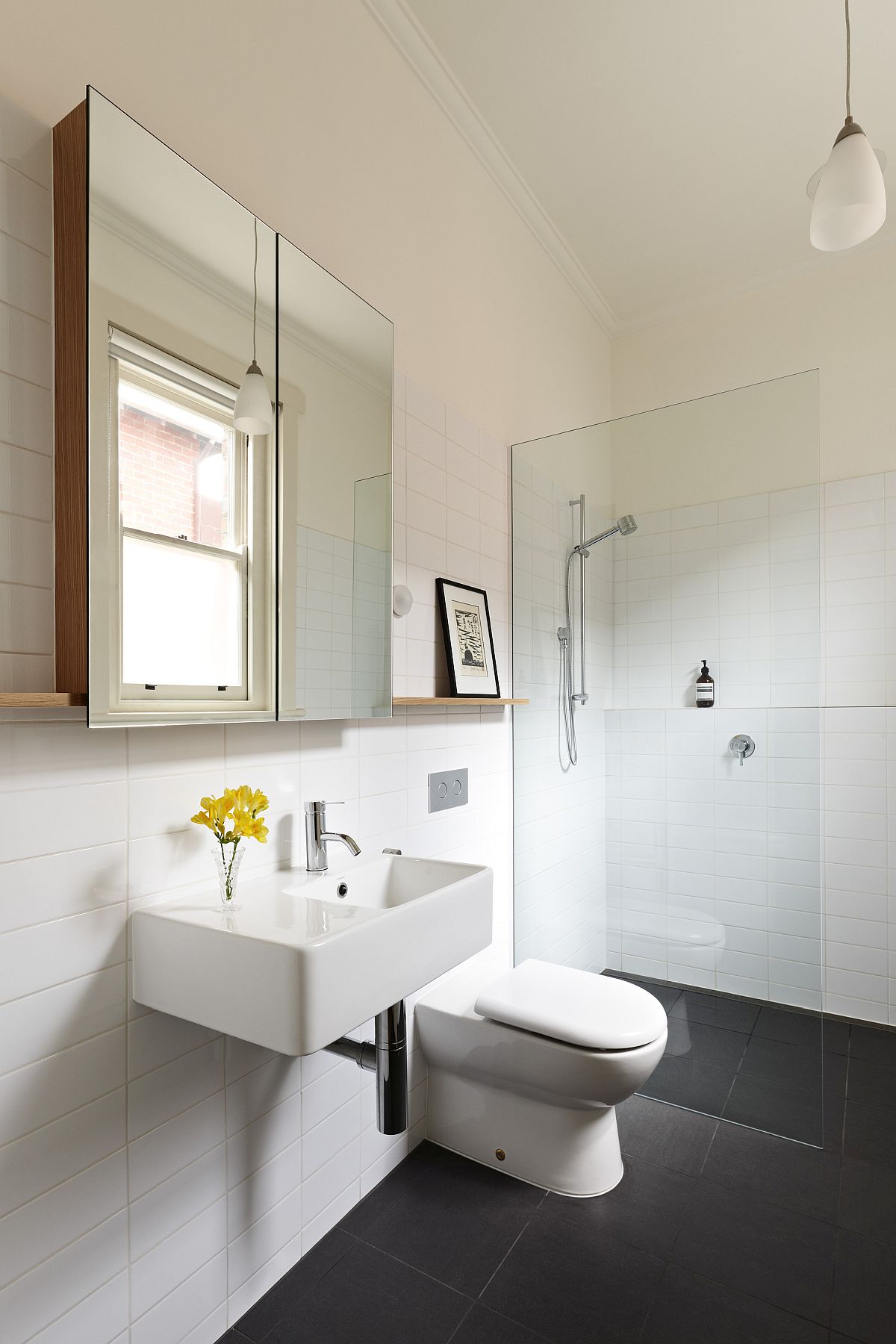 You're reading Dull Federation Bungalow in Melbourne Gets a Bright, Modern Extension, originally posted on Decoist. If you enjoyed this post, be sure to follow Decoist on Twitter, Facebook and Pinterest.