It is easy to fall in love with a beach house. It is even easier to dream about that picture-perfect retreat on the edge of an ocean that seems to invite the waves indoors. But what is harder is bringing his dream to life and doing so while getting past all the practical hurdles. Gusty winds, weak soil and moisture-laden air generally pose plenty of problem for homes that sit right next to a sea or an ocean. But the creative folk at Feldman Architecture seem to have found a way around all the problems that this windy lot in Santa Cruz posed with a design that is elegant, open and unique.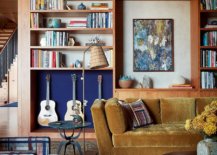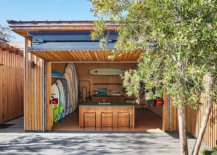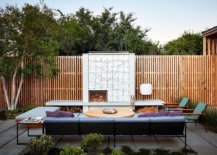 Both one the outside and on the inside, the Surf House is clad in wood and this gives the residence a unique vibe. Combining modern, beach and eclectic styles, the interior feels bright, exquisite and custom even as the living area, kitchen and the dining room flow into the spacious deck outside. The real highlight of this house though is the spacious rear yard and deck that overlook the pacific and ensure that the homeowners are never far away from sand and surf. In fact, you almost feel like the Pacific is right next to you even as one takes in the many brilliant sights and sounds outside.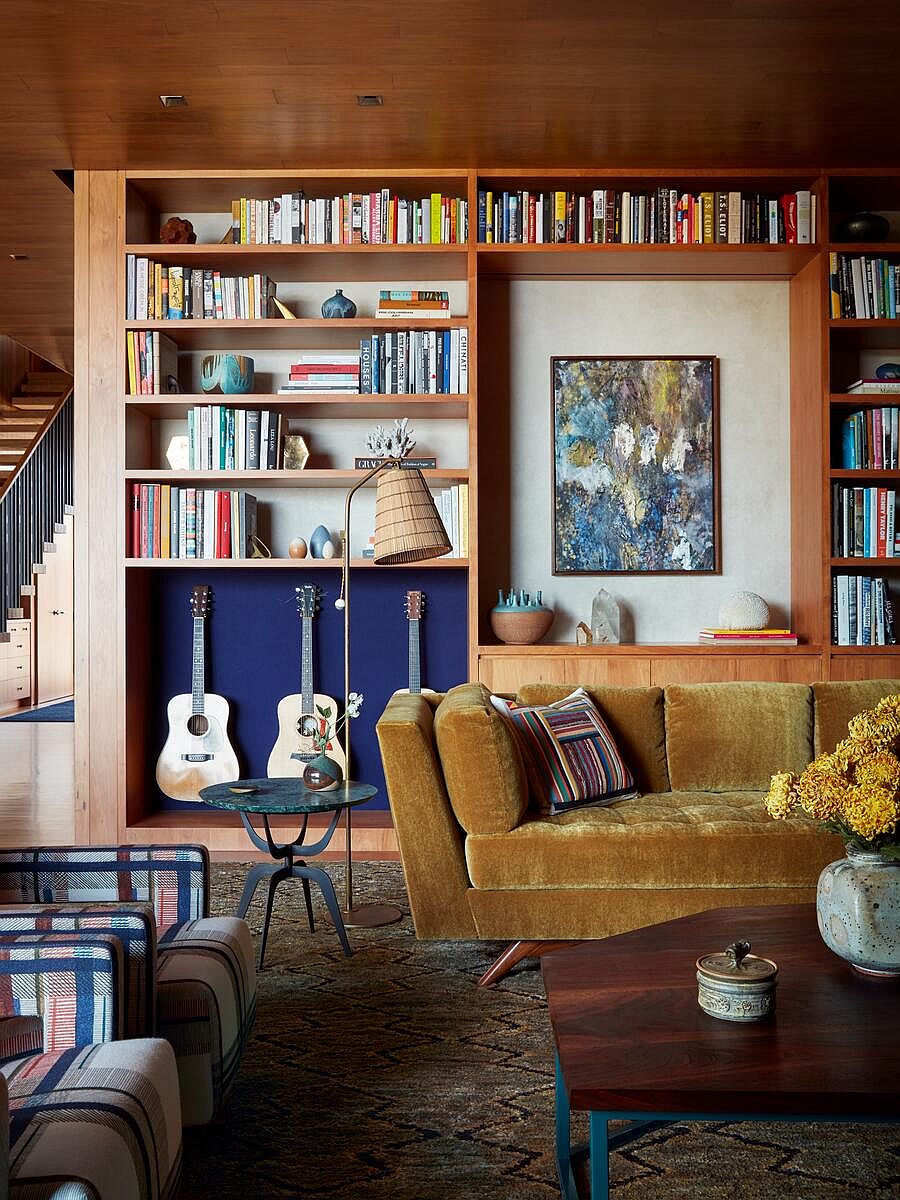 Comfortable seats, chairs, a cozy fireplace and outdoor hot tub on the deck tempt the homeowners to spend more time outdoors than inside. A picture-perfect home on the Californian coast that is renowned for such breezy escapes! [Photography: Stephen Kent Johnson]
You're reading Modern Beach Style Home in Santa Cruz Brings the Pacific Indoors, originally posted on Decoist. If you enjoyed this post, be sure to follow Decoist on Twitter, Facebook and Pinterest.