The kitchen is a space where you are constantly trying to try out new features and elements that transform the space and give the 'heart and soul of the home' a fresh look with changing seasons. Having said that, it is not always easy to alter the visual appeal of your kitchen without actually altering a bit of functionality as well. While most homeowners prefer a modern kitchen with neutral hues and a hint of textural contrast, there is absolutely no doubt that this trend is moving away from the middle and more towards styles like eclectic, farmhouse and rustic. Instead of the urbane and the manmade, there is a growing love for use of multiple textures, finishes and hues. This is what makes the eclectic kitchen so very perfect.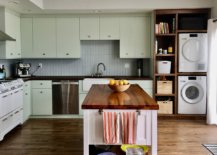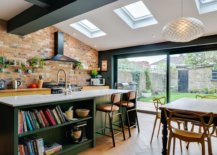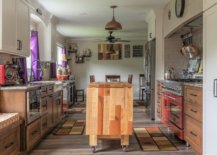 In the eclectic kitchen you can try out various colors and finishes without worrying about how well they would look when placed next to the existing surfaces. Sure, this does not mean bringing in anything and everything. But you cannot create that picture-perfect and unique eclectic kitchen without trying out different quirky features and today we take a look at one such brilliant piece that promises to be the focal point of it all – the functional wood island. Kitchen islands in wood come in different styles and sizes and this is a look at the very best of them when used in the modern eclectic kitchen –
Choosing the Right Wooden Tones
The perfect wooden island in the kitchen is often one that adds something different to the space even while blending in with the overall look. In the eclectic kitchen you have bit more of a leeway and bringing in a custom island draped in reclaimed wood is always welcome in here. Of course, this also elevates the green quotient of the kitchen and the weathered finishes of the island ensure you have a gorgeous central unit that feels classic and yet functions with modern efficiency. Choosing a tone of wood that is repeated elsewhere in the kitchen in terms of cabinets and shelves also helps a great deal in here.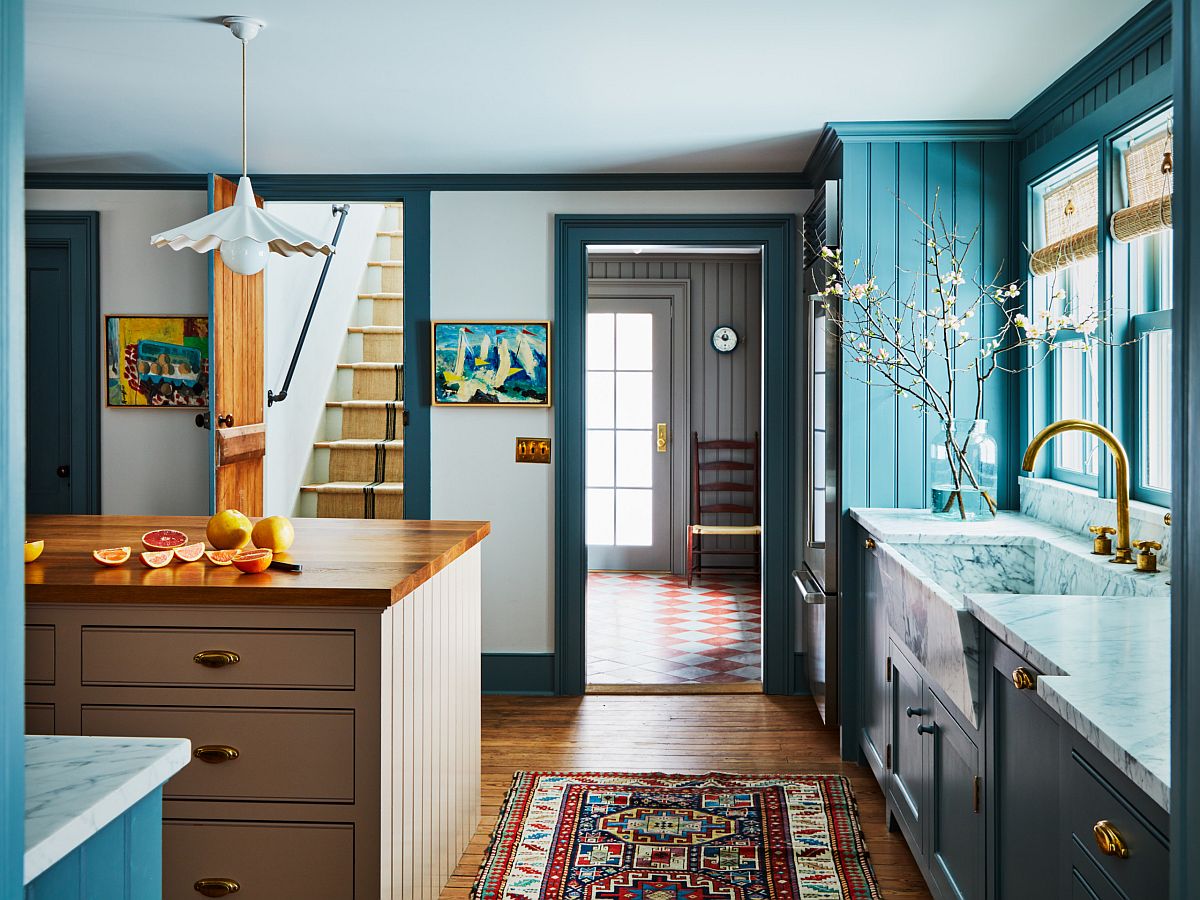 Space-Savvy Island Designs
The small wooden kitchen island is one that offers exactly what you need in the tiny kitchen without cluttering the space. One in wood can anchor the eclectic kitchen, usher in a sense of coziness and also provide just the right amount of storage space. A small, open wooden island feels even more appropriate in modest kitchens as they do not block off your line of sight and you can even tuck those bar stools under the island once you are all done. Choosing the right wooden island for the small eclectic kitchen is all about ensuring that there is enough space between the countertops and cooktops and the island for free movement of everyone in the family.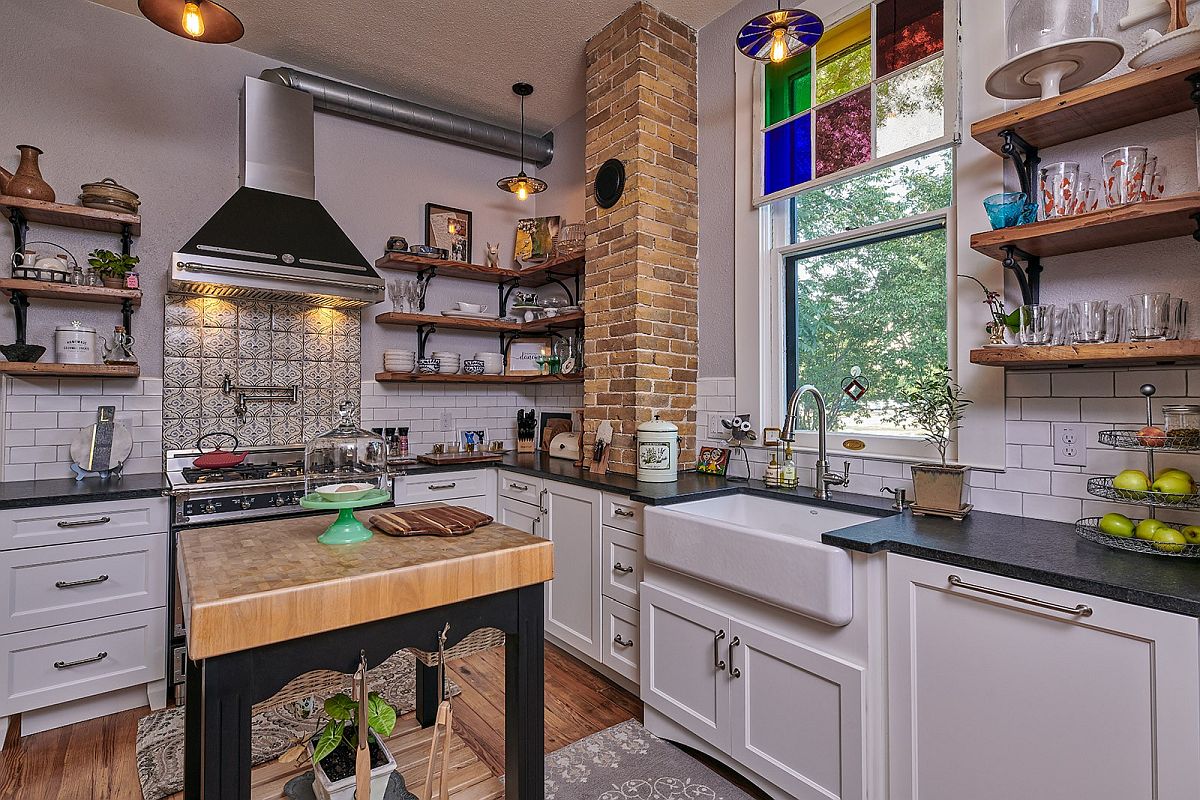 Combine it with Other Materials
Even though the majority of the island is draped in wood, it does not necessarily mean that you have to choose the same material for the countertop as well. Stone countertops look good along with the classic woodsy island and you also have a surface that is much easier to maintain and durable than wood. You can even use two different countertops surfaces with one acting as the prep zone and the other as your serving space. Pops of metal brought in by kitchenware and smart pendants above put the final touches on this beautiful island.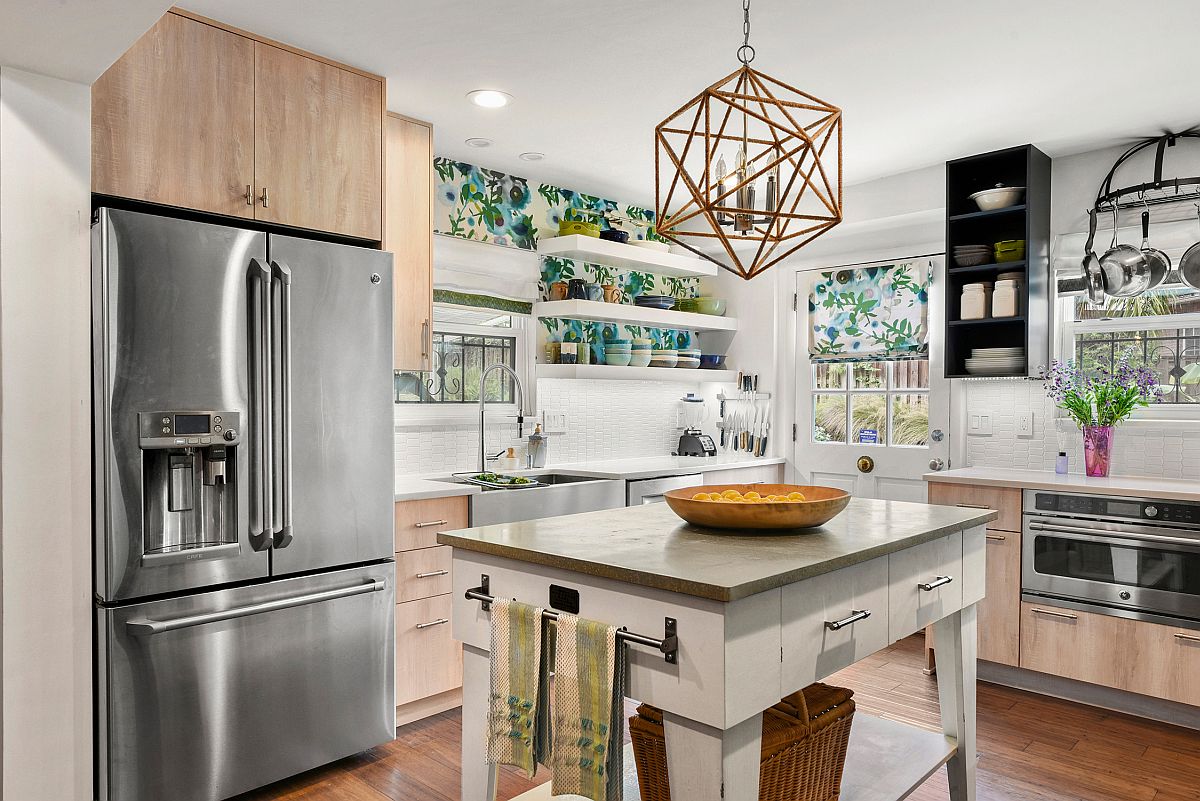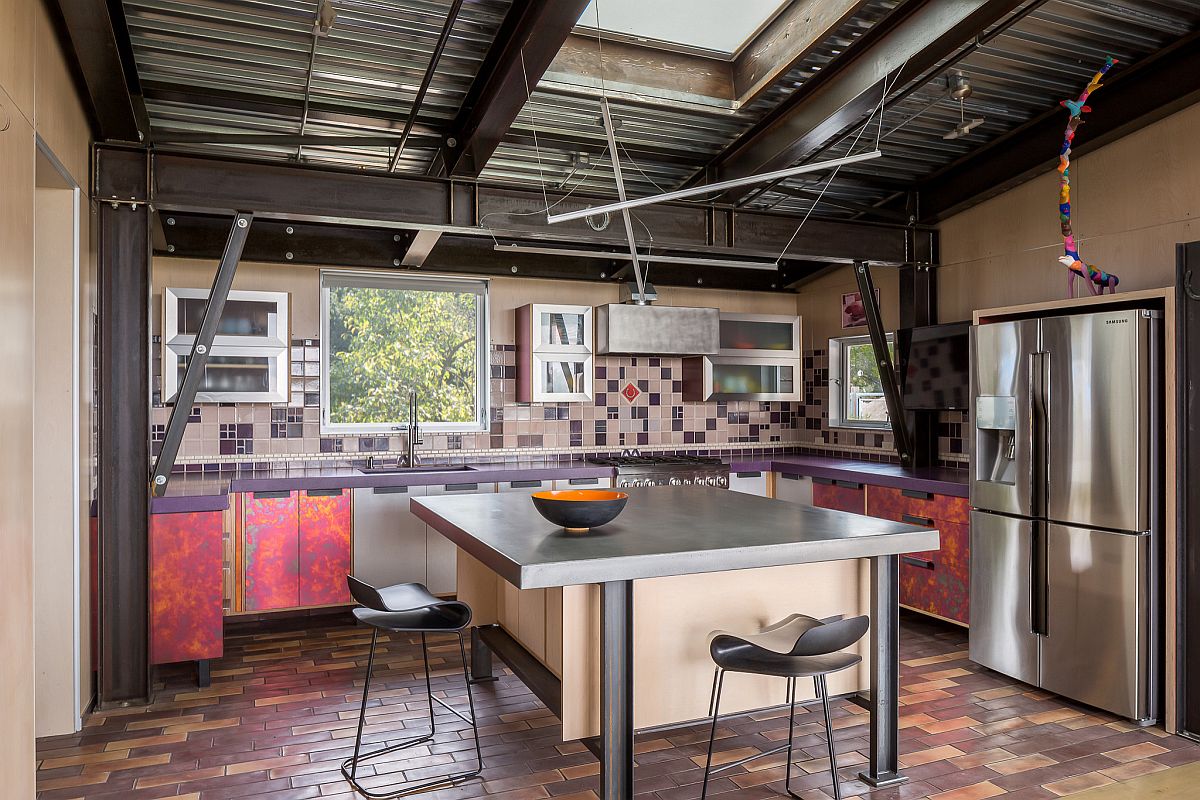 You're reading Most Beautiful Eclectic Kitchens with Custom Wood Islands: Cozy and Creative, originally posted on Decoist. If you enjoyed this post, be sure to follow Decoist on Twitter, Facebook and Pinterest.