Chicxulub Market Plaza / Estudio MMX
Chicxulub Market Plaza / Estudio MMX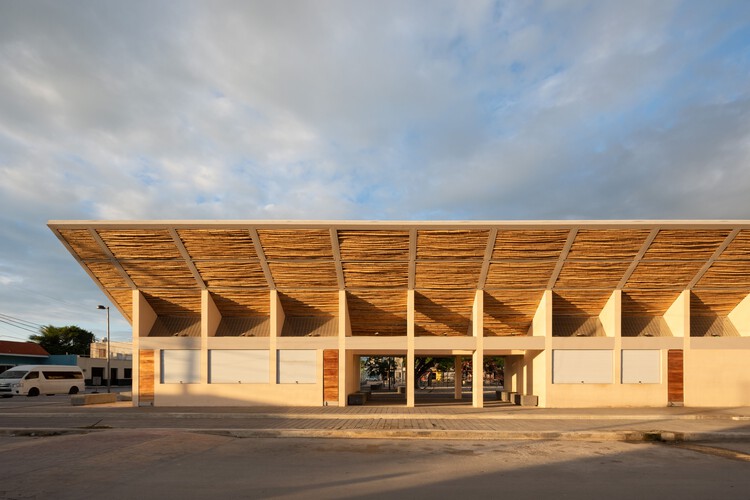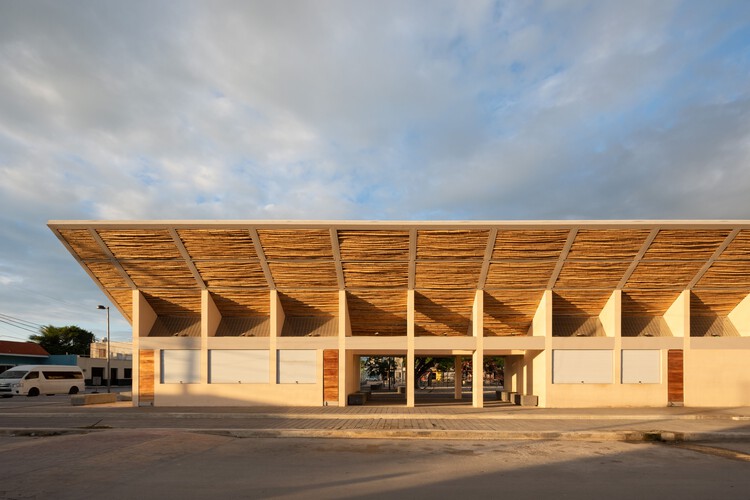 + 12
Text description provided by the architects. To the north of Yucatan, on the Gulf of Mexico coast, lies Chicxulub Puerto; a town located by the sea and in close relation to the city of Progreso.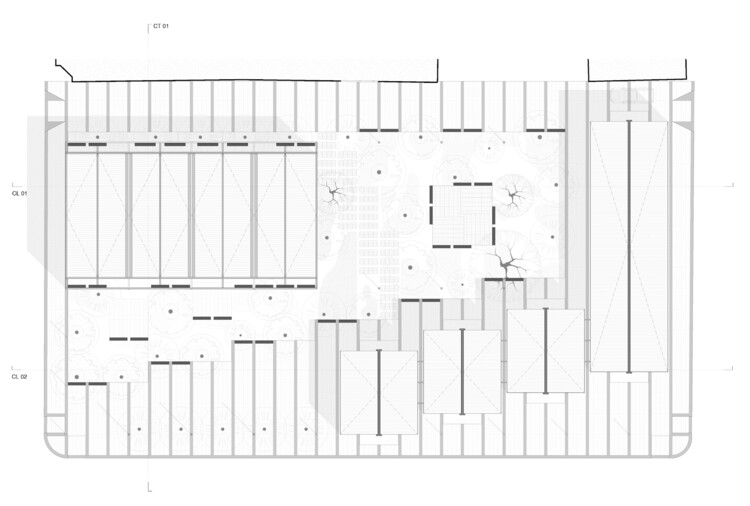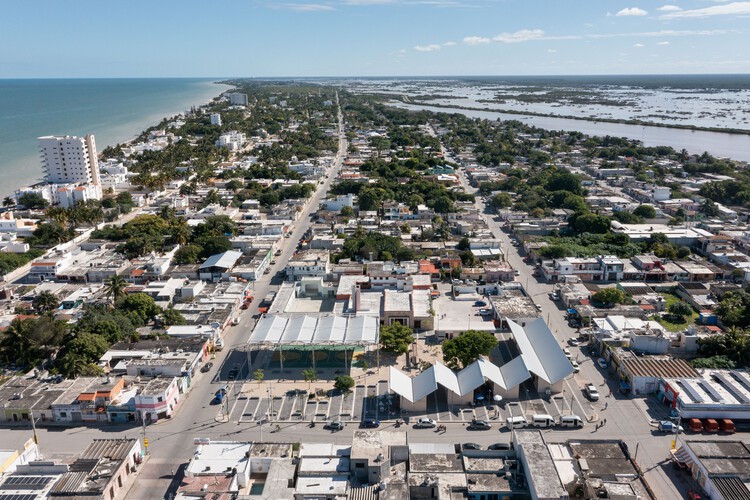 Located in a key point of the town, framed by some of the most important corridors of the locality, is the site where the Chicxulub Market Plaza takes place. The urban conditions of the site allow for connection with some of the most relevant facilities of the town, with the natural context of the peninsula, as well as with neighboring localities.

The project for the improvement of the plaza and the construction of the market are conceived as a single project ordered by the program and its relation to open spaces. The uses of the plaza are two, and therefore the space is divided into two zones: the plaza on the north side, where the court and a vegetation and shade area are located, and the market area on the south side, where the structures of the stalls create the shadows that allow for movement and pauses. At all times, the different components are articulated with each other and with the context, through complementary and transitional open spaces.
The Chicxulub Market, located south of the plaza, consists of four volumes of sales and one volume of services organized under a series of inverted gable roofs. The roofs, connected to each other by skylights, protect the interior space of the stalls, the corridor areas between the bodies, and the rest area. Each volume of the market has six sales stalls (three on each side). The service volume consists of the administrative office, warehouse, electrical room, laundry area, waste area, and bathrooms, which are also for use by the plaza.
The displacement of the volumes creates an access plaza in one of the corners of the property, which is related to the adjacent commercial fronts. At the same time, the east-west orientation of the volumes and the separation between them allows for permeability of the building between the roads that contain it and the interior and landscaped spaces of the plaza and the court.
The plaza is organized around a central garden, where the most abundant vegetation is concentrated and shaded spaces, places to stay and rest, are generated in an open space intended for the population to participate in events of collective interest. In addition to the shaded spaces provided by vegetation, there is the covered area of the court, which, in addition to operating as a sports area, is integrated into the plaza as a place to stay where civic and community activities can take place.
The project of the plaza and the market seeks to articulate the different uses found in the plaza, through shaded spaces for staying and resting. Spaces that allow for pauses and refer to the architecture and landscape of the local tradition, through materials, humidity, forms, and the vegetation palette.