House in Mojácar / Alberto Campo Baeza + Modesto Sánchez Morales
House in Mojácar / Alberto Campo Baeza + Modesto Sánchez Morales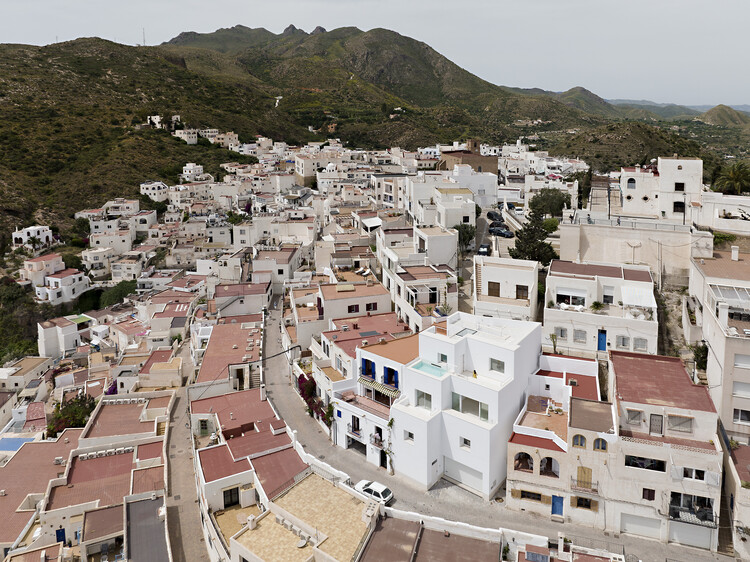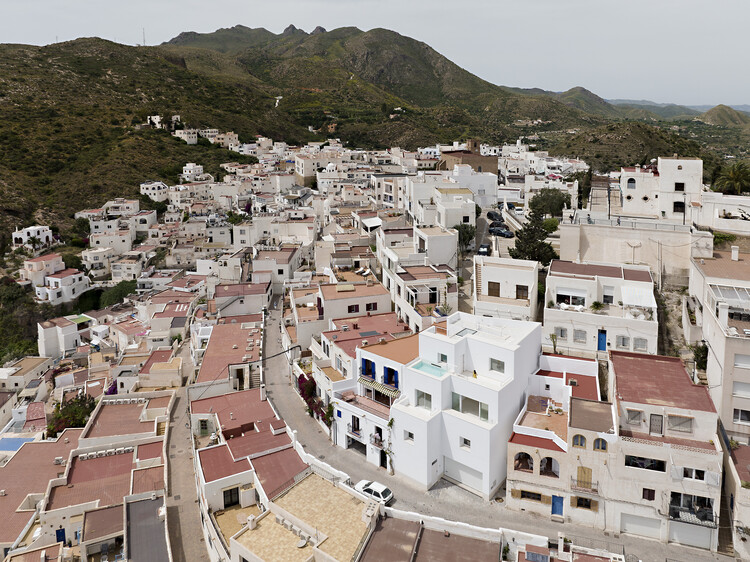 + 37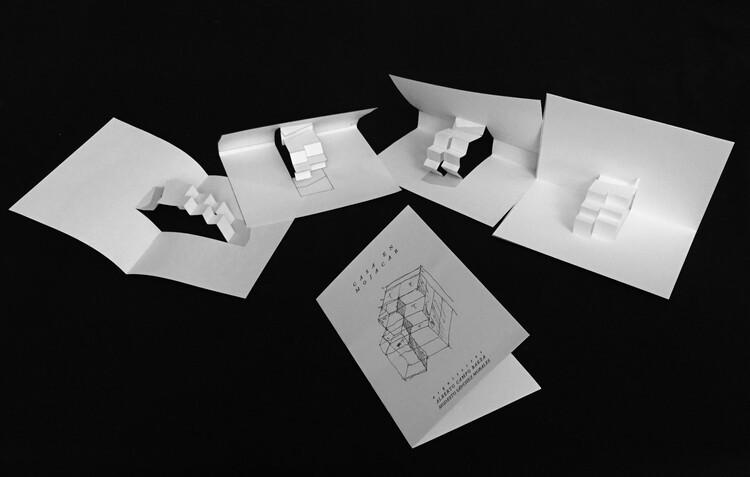 Text description provided by the architects. After four years of intense work, we finished the construction of a house in Mojácar. And to top it off, Javier Callejas, our architect, and photographer, has taken a beautiful photo report that captures the spirit that beats there very well.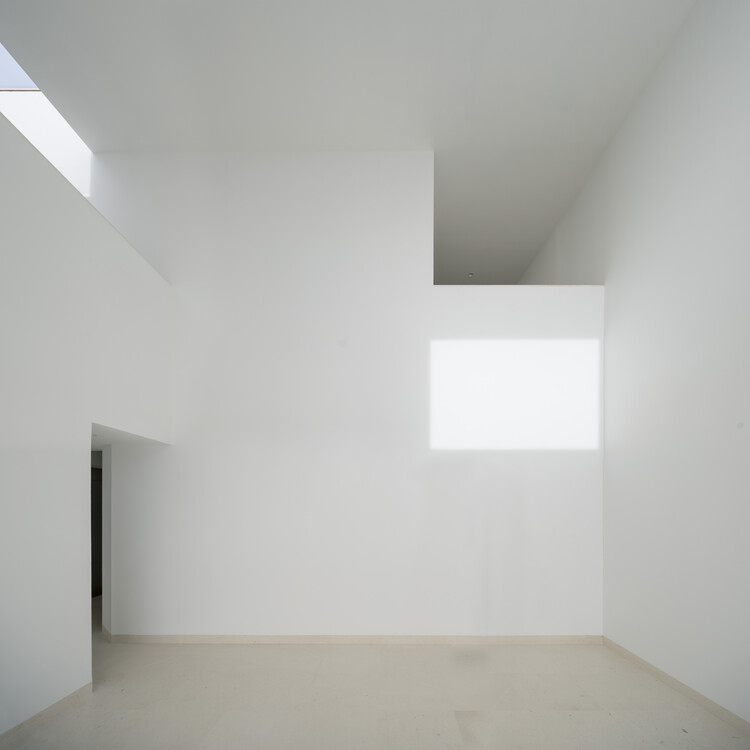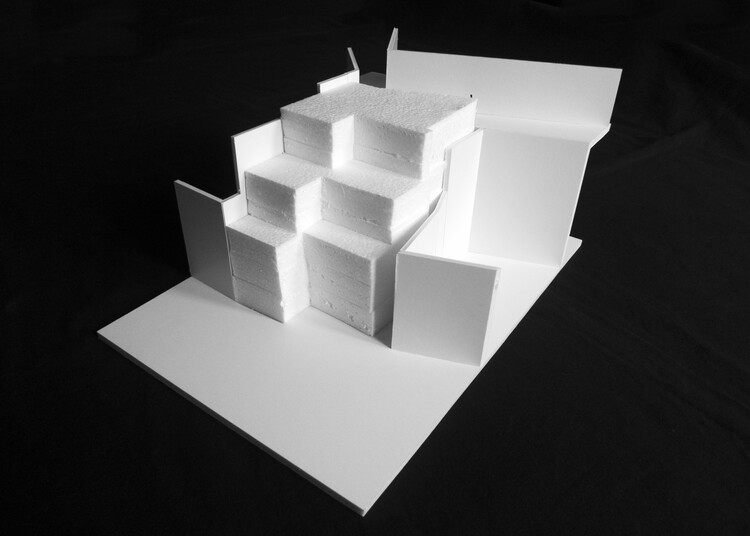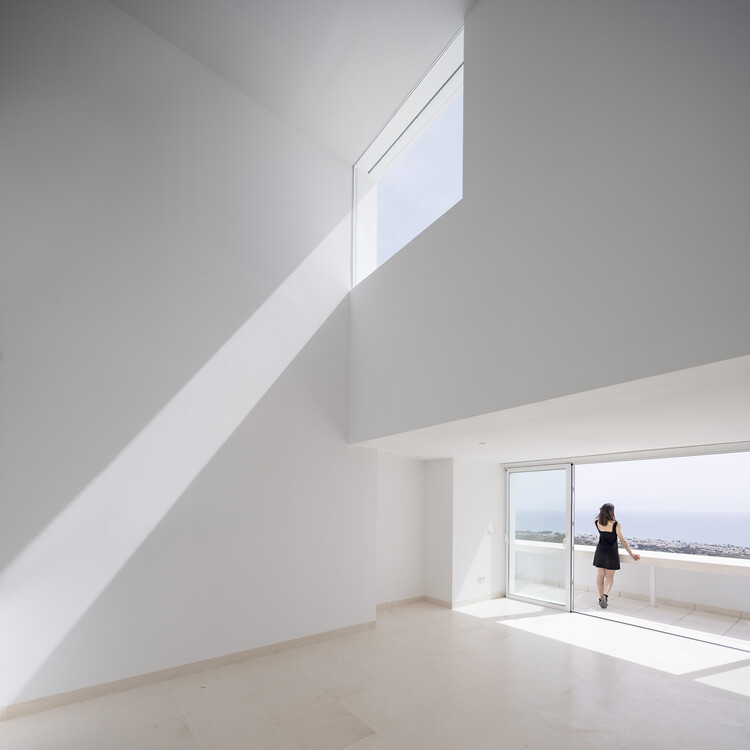 The house tries to bring to life the spirit that Roberto Puig planted there in his day: a Mediterranean village stepped in a beautiful cascade of white volumes facing the sea. This is precisely what our house does.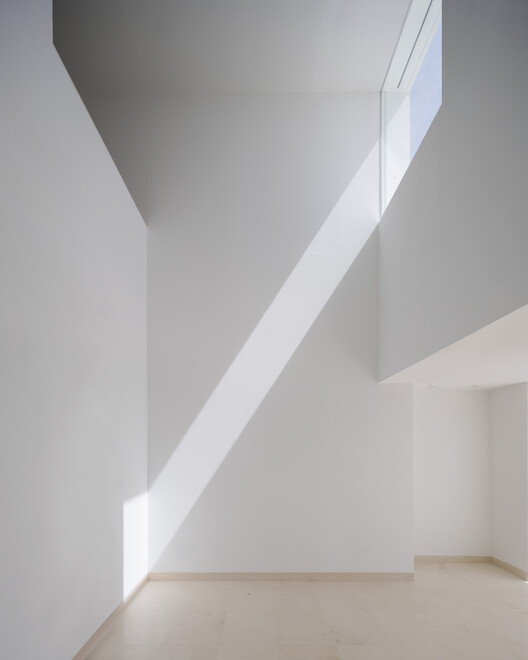 It is a steep plot, like all of them, between two stepped buildings, like all of them. And complying punctually with the existing regulations. Once again, we wanted to build the most beautiful architecture possible here.
Our construction also stepped on the four existing levels between the two streets, the upper and the lower one. On the upper street, we only build one floor, although the regulations allow us to build two, so as not to obstruct the views of the neighbor behind. On the lower street, we logically unify the first two levels.
In our "cascade of volumes," two terrace platforms appear, which open onto the corresponding rooms. The terrace railings have the height of a table and offer a generous horizontal surface, finished in resistant white limestone. Everything is painted white with lime, and the floors of all the terraces are made of white limestone. From the outside, from the sea, this new house looks like another piece of the village.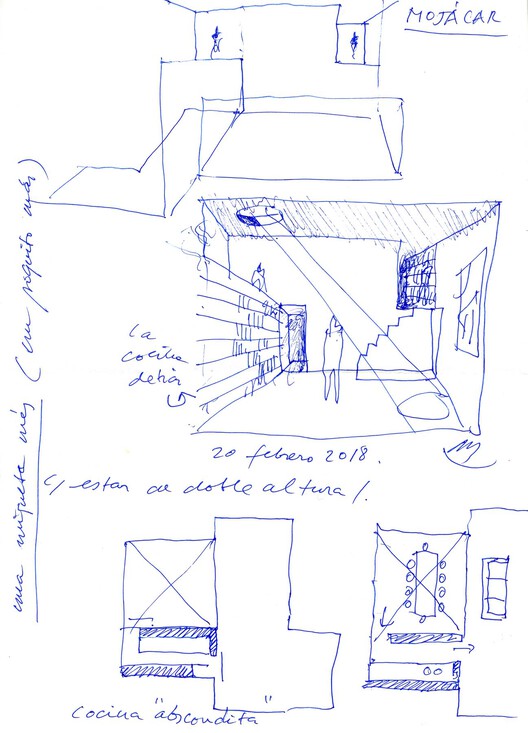 The interior is dominated by a double-height vertical space, well-proportioned. In it, we open gaps that, like traps, collect the sunlight that penetrates there in a wonderful symphony. Nothing more and nothing less.
The work has been long and confirms the assertion that the greatest virtue an architect must have today is patience.