A Dreamy Rustic Cottage in a Hidden Corner of Tasmania
I always try to stick to scandinavian homes here on the blog, but every now and again I go off-piste in a spectacular way! Like today. Those of you who know me well, will confirm my lifelong dream of visiting Tasmania, and I'm sure I'm not alone. Despite being on the opposite of the world and no doubt a very different climate, there are a few similarities with the Nordics (at least from what I have seen!). Firstly, Tasmania appears to be characterised by incredible, wild untouched nature. And secondly, this nature often inspires the decor in a beautiful way.
I feel so drawn to the relaxed vibe of the cabins and cottages I so often discover on Airbnb! And this charming little rustic cottage is no different! Beautifully captured by Lean Timms who tells me 'it's such a special space, you'd love it' (I have no doubt!), the 160 year old cottage is hidden away in a secret, secluded corner of Tasmania, inviting guests to 'slow down, unplug and reconnect.'
Owner Christine Hansen – founder of The Patina Factory, recently returned from an eight year Hiatus in Sweden and has loving restored the one-bedroom cottage using only locally-sourced natural materials which compliment the antique timber frame. The result is a charming and relaxed cottage in which to kick back, unbind and enjoy the peaceful surroundings.
Ready to take a look?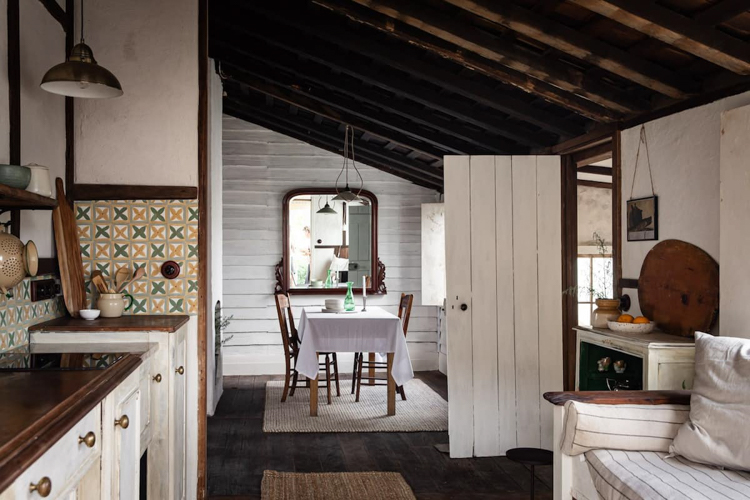 "Living in Sweden, I really came to understand some fundamental things about what makes a building beautiful" – Christine Hansen.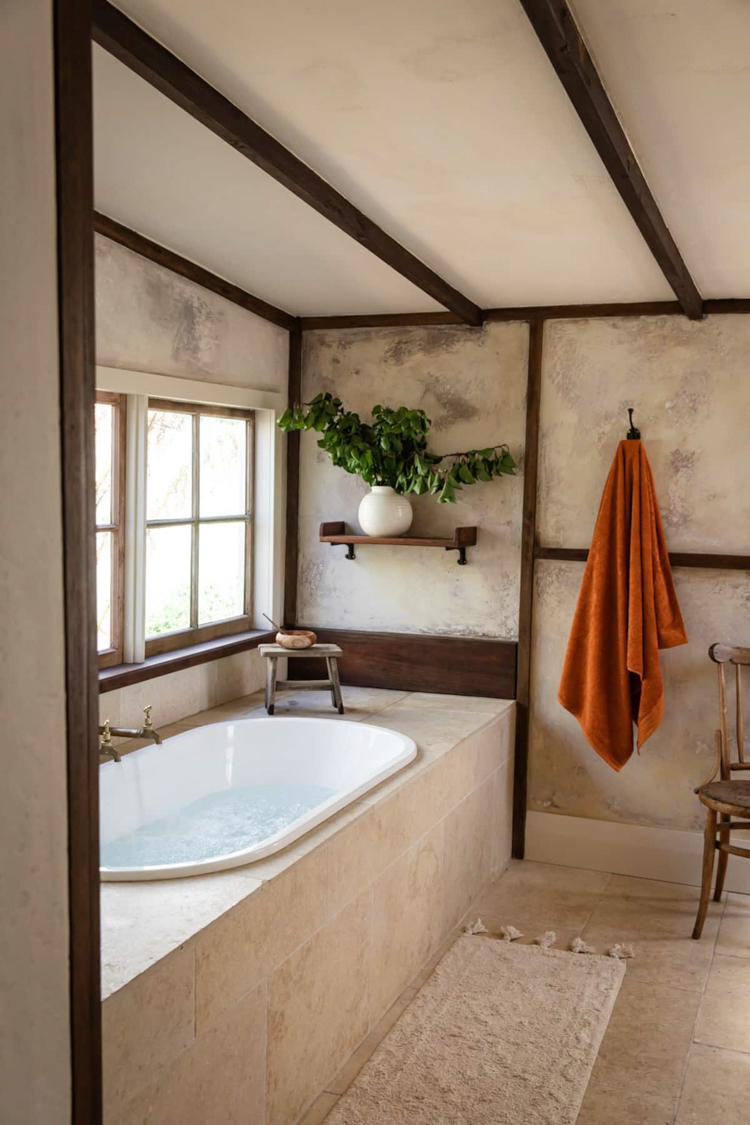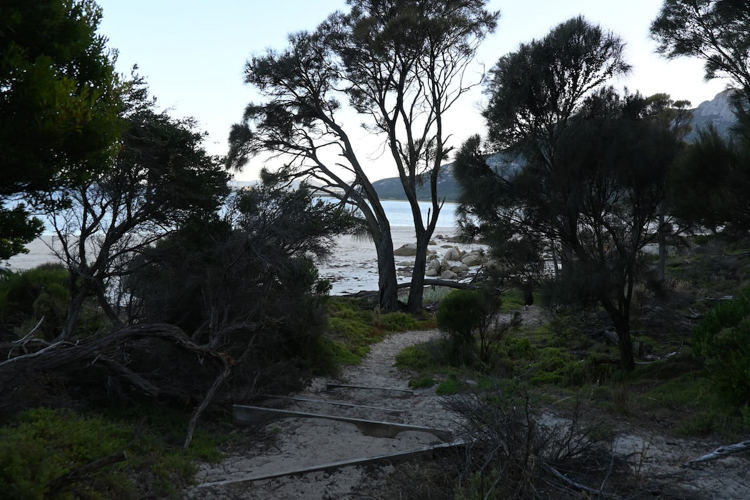 I'm already on that daybed looking out over the Mersey river, how about you?
The style reminds me a of a farmhouse high up on a hill in Vermont that I captured for my first book Relaxed Rustic (formerly known as Modern Pastoral). Which also took my breath away!
See more pictures of this luxury rustic cottage in Tasmania on Airbnb here and follow Christine for more over at @twissstreet.
Have you been to Tasmania? Or perhaps you're lucky enough to call it home? If so, please do share your experiences in the comment section below! Did anything stand out to you?
Here are a few other dreamy Tasmanian properties I've featured in the past:
Captain's Cottage – a bolthole in Hobart
A wabi-sabi getaway in the Bay of Fires
A relaxed artist's cabin by the sea
Whale song shack
Have a great start to the week friends!
Niki
Photography by the talented Lean Timms, shared with kind permission.
FILED UNDER:
airbnb
Cabins
interior magazines
rural retreats
Rustic