Stay in This Beautiful Victorian House in Nottinghamshire, England?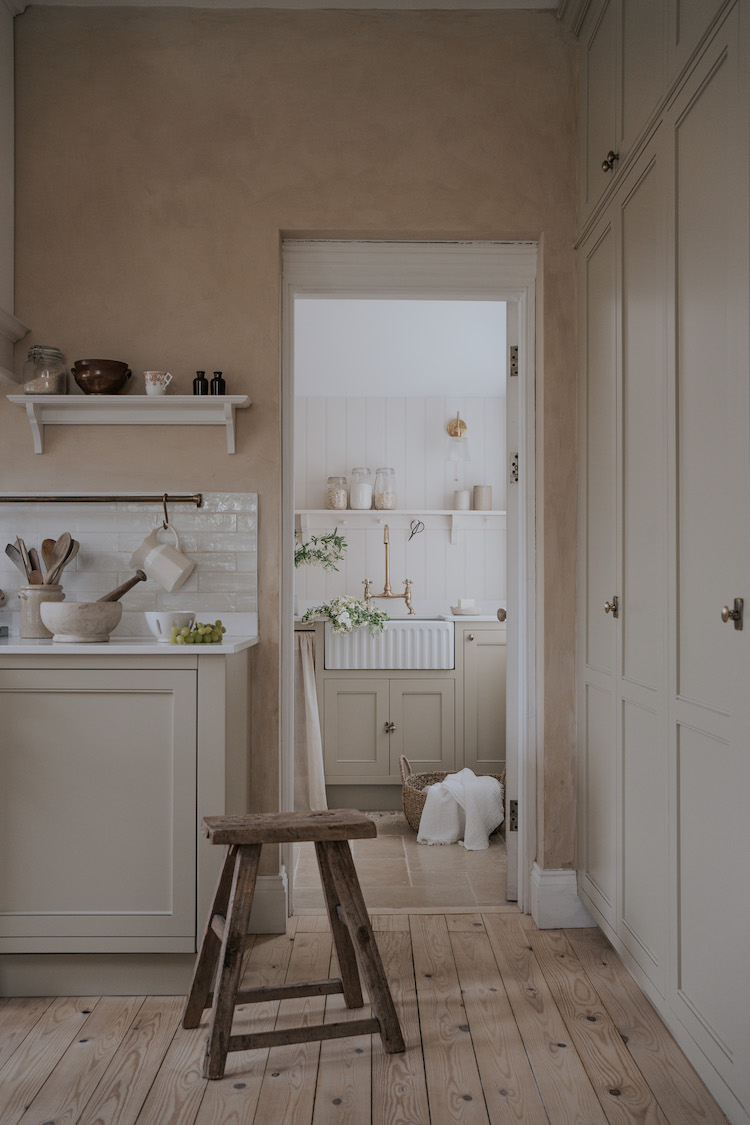 You can take a girl out of England, but you can't take England out of the girl – as the saying goes. Despite having swapped my morning tea for coffee, bicycling in all weathers and celebrating midsummer, I will always have a penchant for English country homes! Nicola Huthwaite lives in a 150-year-old Victorian house in the village of Burton Joyce, Nottinghamshire. Founder of Brand Design Studio and a passionate photographer, Nicola has decorated her home in a beautiful muted palette, and focused on texture and the way the sunlight flows in through the magnificent sash windows to create shadow and light.
It's one thing to admire lovely decor from afar, but entirely different to experience it first hand – and luckily for us, the house is available for hire! Complete with fireplace, three bedrooms, large garden courtyard, a Victorian greenhouse and outbuilding with an outdoor kitchen – who wouldn't want to spend a week, month… year here! Ready for a nose?
The kitchen has been painted with an earthy chalk paint. Try Kalklitir for a similar affect.
Nicola has filled the house with lovely vintage furniture for a relaxed look.
I bought a drop leaf table like this in a Swedish second-hand shop recently – it's so useful since it can be extended and also contain small drawers. The funny thing is, I didn't even have a place for it, but couldn't resist it anyway (that's the thing with second-hand – you have to seize the moment!). And now that it's home I realise it's equally useful as a side table!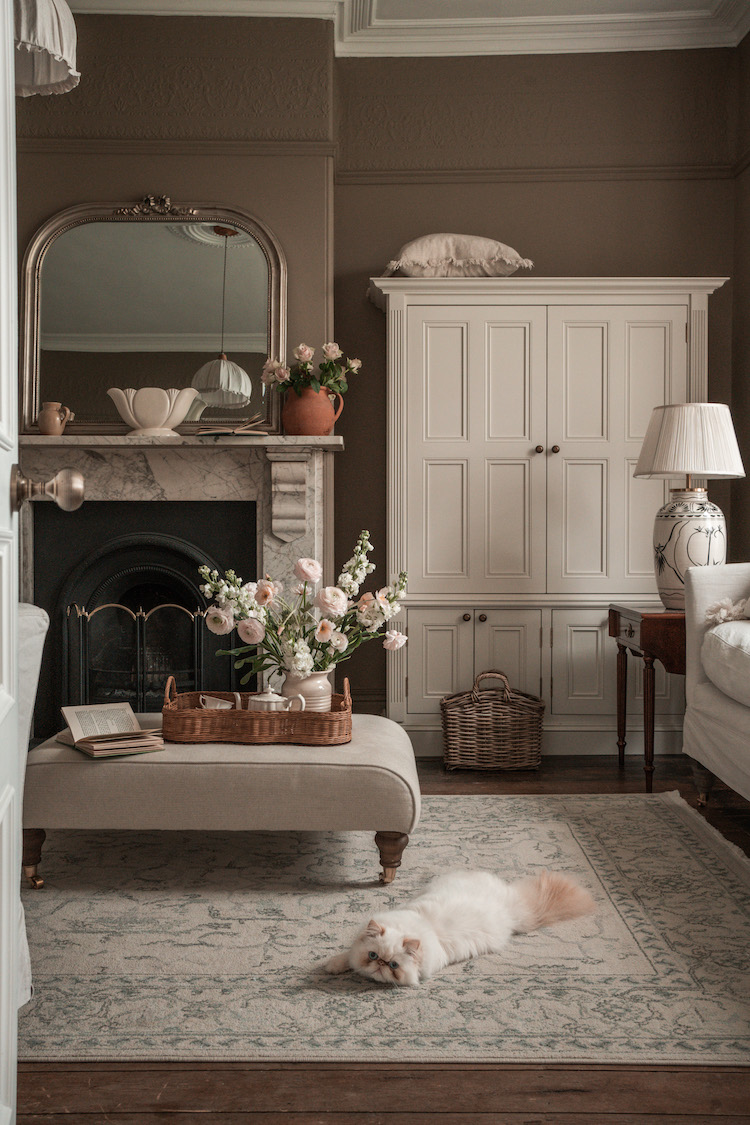 There's something very English about walking through a front door and immediately seeing stairs. In Sweden houses are configured differently – there must be a reason, but I'm not sure what it is! How about in your country?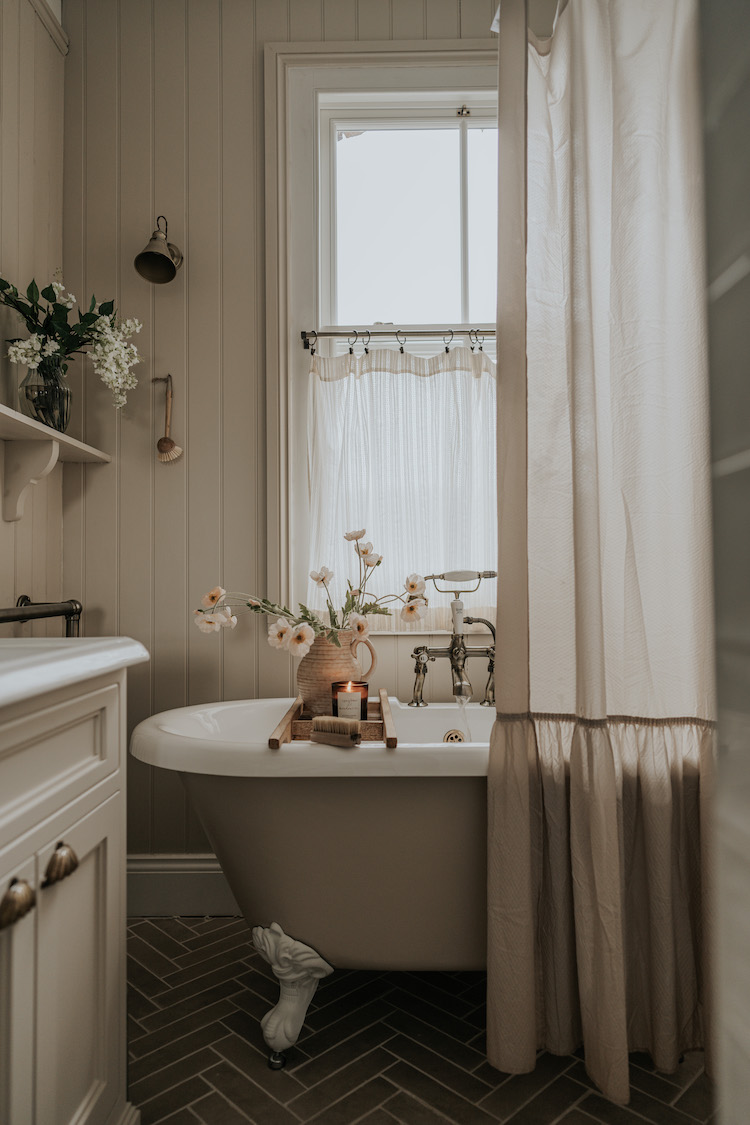 I love the ruffles on the shower curtain (source one here*)!
Could you imagine staying here?
See more snapshots of this Victorian home and find out about hire here, and explore Nicola's Instagram for more inspiration!
Would you like to see a few more country homes today? Check out the country style living archive.
Stor kram!
Niki
Photography: Nicola Huthwaite – shared with kind permission.
FILED UNDER:
country style living
International homes