The Guggenheim Hosts the Unveiling of the 20th BMW Art Car
The stage: the Solomon R. Guggenheim Museum in New York City. The canvas: the BMW M Hybrid V8. The artist: New York-based artist Julie Mehretu, a MacArthur Award and the US Department of State Medal of Arts Award recipient with works exhibited at LACMA, Whitney Museum of American Art, and the Walker Museum of Art.
Unanimously chosen by an international jury of museum directors and curators, the announcement of the 20th BMW Art Car was staged at the Solomon R. Guggenheim Museum in New York City. Mehretu will have carte blanche to embellish the latest "rolling sculpture"– the 640-hp BMW M Hybrid V8, capable of track speeds upward of 215 mph – ahead of its appearance in the 24-Hour race of Le Mans in June 2024.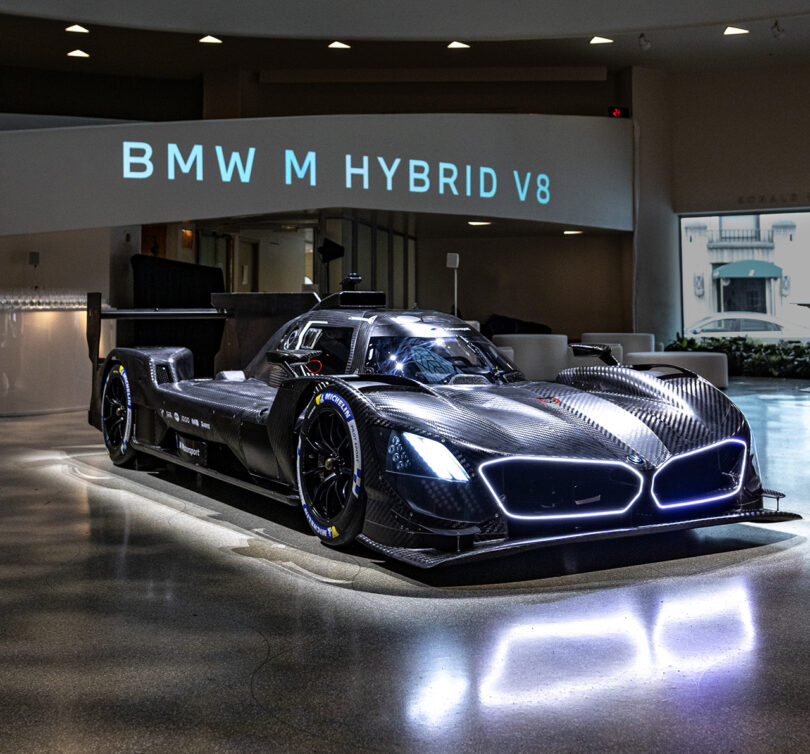 Since 1975, the German automaker has invited artists from all over the world to participate in the BMW Art Cars collection, an initiative born from French racing driver and art lover Hervé Poulain, who, in collaboration with then Head of BMW Motorsport, Jochen Neerpasch, asked his artist friend Alexander Calder to paint an automobile. The result was a BMW 3.0 CSL, a vehicle that went onto compete in the 24 Hours of Le Mans in 1975, adorned by Calder's artistic touch.Since then, the likes of Frank Stella, Roy Lichtenstein, Andy Warhol, Jenny Holzer, David Hockney, Cao Fei, and John Baldessari have created racing cars for BMW. A few of our favorite past BMW Art Cars below:
I've loved cars for most of my life, as toys, as objects, as possibilities. It is from that space that I'm really excited to be working on the next BMW Art Car more than anything. The thrill of the speed, the 24 Hour race of Le Mans and what is possible to invent in hybrid and fully electric vehicles as future modes of play and pushing ahead into new terrains of transportation and motorsports.
– Julie Mehretu
The 20th BMW Art Car will go on to be presented together at the Zeitz Museum of Contemporary Art Africa in Cape Town in 2025 alongside works born from the Translocal Media Workshop Series, gatherings in eight African cities over the course of nine months hosted by Julie Mehretu and Mehret Mandefro, intended to strengthen the media ecosystem across Africa and create spaces for artists to meet, exchange, and collaborate.