There are a few homes that envelope you within their confines as gorgeous interiors that leave you mesmerized. And then there are residences where the interior plays second fiddle to the exterior and it is the landscape that takes over in a stunning fashion. Spectacular Résidence Le Nid in Cap-aux-Corbeaux, Quebec is one that falls in the latter category with spellbinding views of St. Lawrence River welcoming the homeowners and guests alike in an unabated fashion. It is the dark exterior of this hillside home designed by Anne Carrier architecture that allows it to blend in with the woodsy backdrop while the interior embraces a much lighter color palette.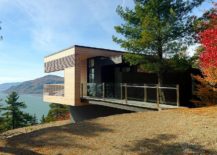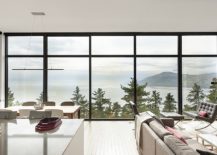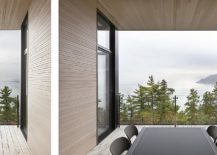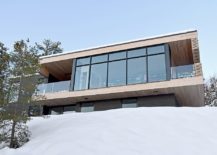 Perched to make the most of the amazing view of the river and the landscape in the distance, natural cover of the woodsy outdoors gives way leading to the bridge that shapes the entrance of the house. A walkway also connects the house with the viewpoint while the living room, bedroom and open kitchen embrace the views in an unabated fashion. Large, floor-to-ceiling glass walls add to the appeal of the setting and a flood of natural illuminate the minimal, modern kitchen in white. Slim cabinets and décor in neutral hues elevate the contemporary vibe of the house.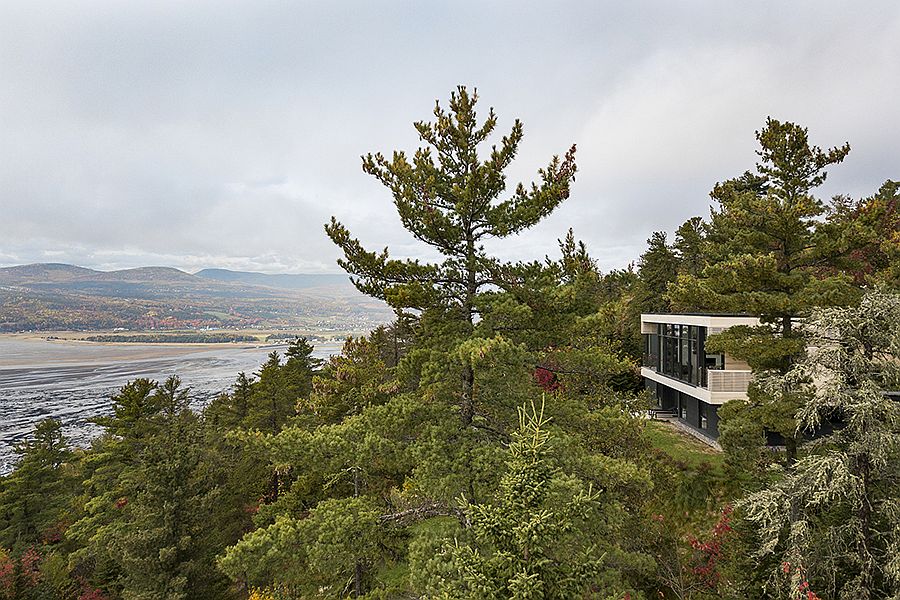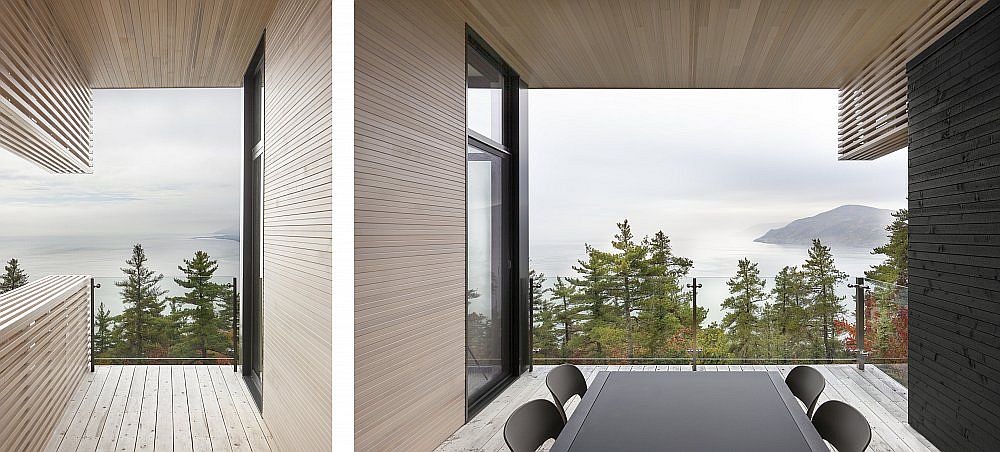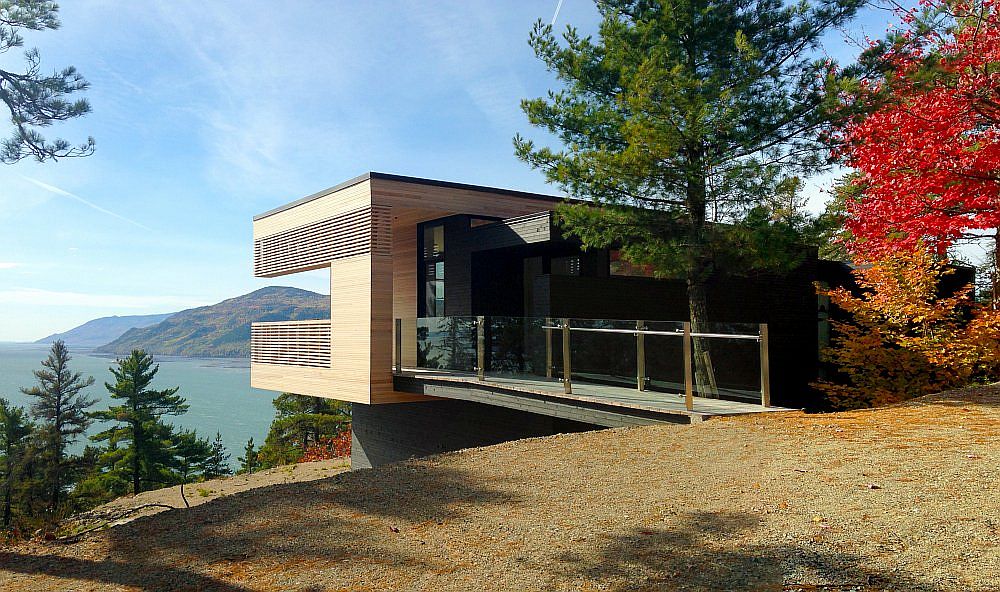 Despite all the features that shape this Canadian residence, it is undoubtedly the backdrop outside that draws you to its covered deck that holds an al-fresco dining space and the spacious deck. A magical escape with sights and sounds shaped by nature! [Photography: Maxime Brouillette / Anne Carrier Architecture]
You're reading Spectacular St. Lawrence River Views Await at this Stunning Canadian Residence, originally posted on Decoist. If you enjoyed this post, be sure to follow Decoist on Twitter, Facebook and Pinterest.