Budapest's Paris Court—one of the most ornate buildings in Europe—is renovated and repurposed into a five-star hotel.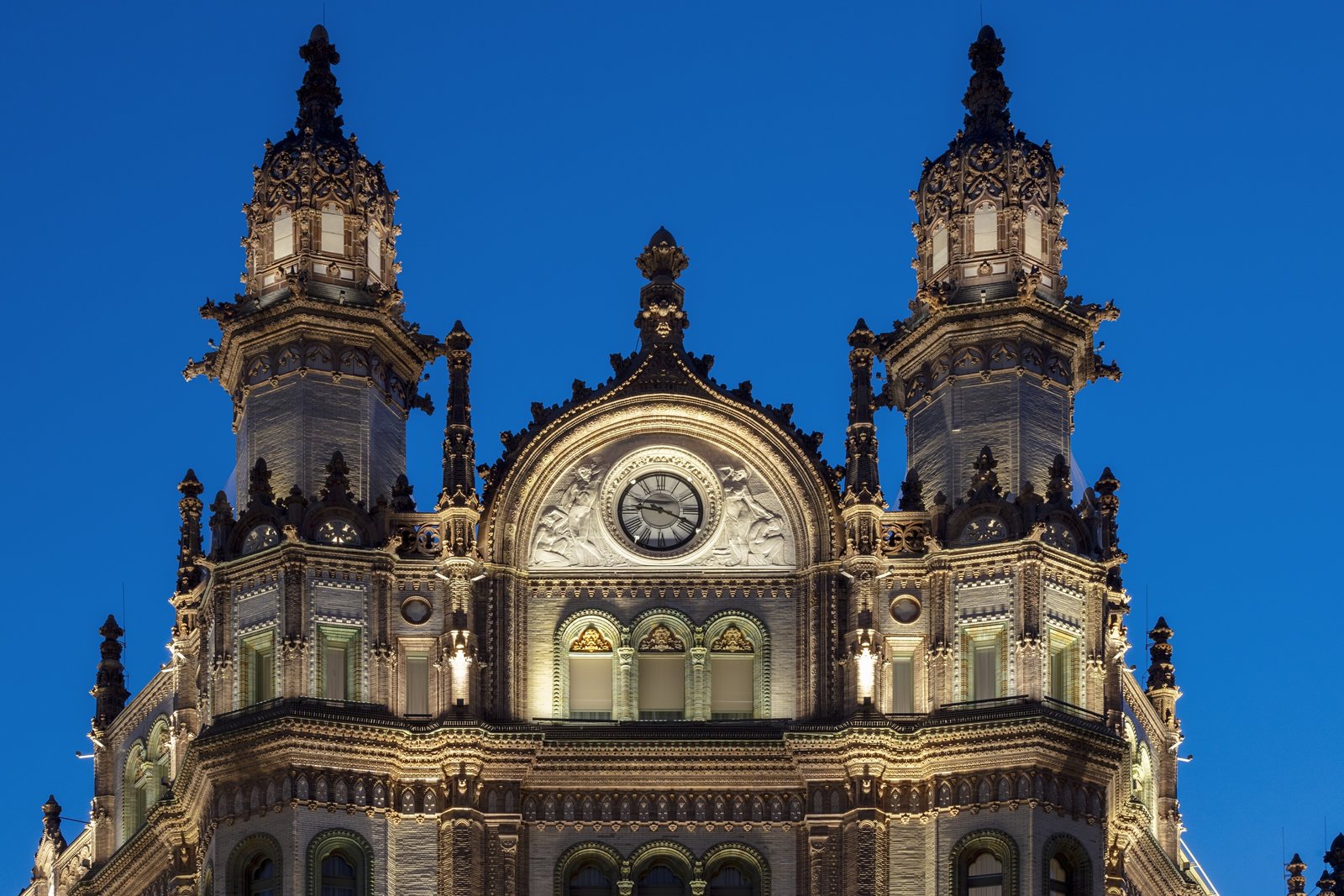 Originally completed in the early 1900s during the height of Budapest's belle epoque boom years, Paris Court (Párizsi Udvar in Hungarian, also called the Brudern House) has been a landmark building since its construction. Sadly, following World War I, World War II, and subsequent decades of Soviet rule, the building fell into severe disrepair (its formerly stylish, Parisian-style shopping arcade at the ground floor was in particularly poor shape). However, the building and its iconic arcade recently reopened to the public as a five-star hotel following a major renovation by interior design studio KROKI and architecture studio ARCHIKON.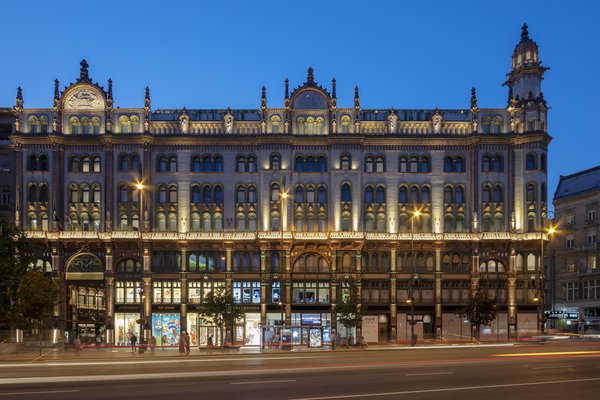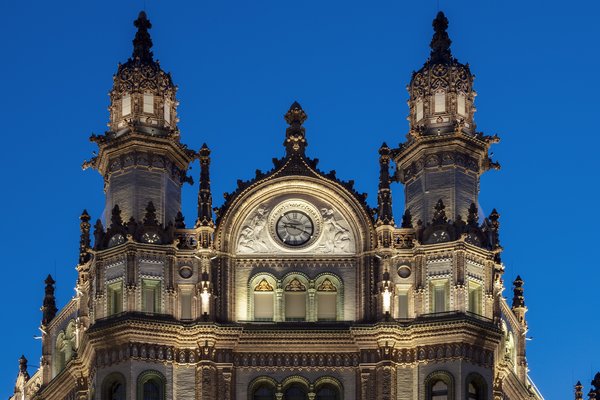 Even before the recent restoration and renovation, the building's impressive Gothic and Moorish-inspired design by noted architect Henrik Schmahl began to be recognized (and even renowned) as a great film location for spy movies, fashion shoots, and other events that took advantage of its evocative interiors. Films like Tinker Tailor Soldier Spy (2011) with Gary Oldman; Spy (2015) with Melissa McCarthy, Rose Byrne, and Jude Law; and the series Dracula (2013-2014 ) with Jonathan Rhys Meyers all were all shot in Paris Court.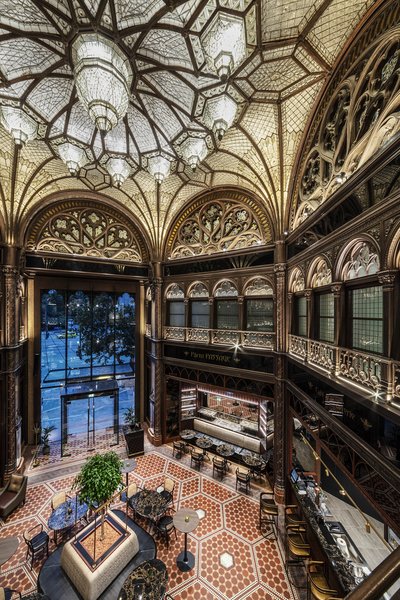 See the full story on Dwell.com: A Legendary Film Location For Spy Movies Gets Made Into a Spectacular Five-Star Hotel
Related stories:
A Social, Colorful Lobby Invites Students and Hotel Guests to Mingle in Amsterdam
Marrakech Expressed
Top Design Cities 2019: Chicago