The Italian architect is on a mission to transform the world's cities into lush living landscapes—and his next target is Cairo.
In 2014, Stefano Boeri Architetti built the world's first Vertical Forest in Milan—and now the firm is setting its sights on Cairo, which has been ranked as one of the world's most polluted cities. The firm just unveiled plans for three new buildings in southeast Cairo that will be covered from head to toe in flourishing plant life—and construction is set to begin next year.
The living facades will feature hundreds of species of plants, and they'll serve as giant air filters, eating eight tons of CO2 each year and spitting seven tons of oxygen back out. They'll also reduce the urban heat island effect, making the city more hospitable for its denizens.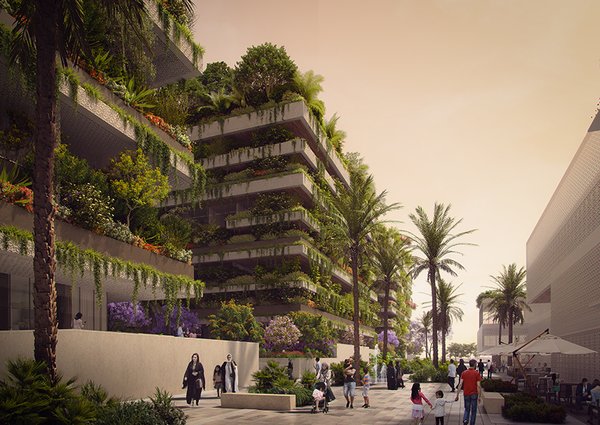 "Cairo can become the first North African metropolis to face the big challenges of climate change and ecological reconversion," said Boeri in a statement issued by his firm.
Undeveloped land is hard to come by in Cairo, so a Vertical Forest may actually make sense. Whereas a forest of 350 trees typically requires about two acres of land, a Vertical Forest can pack the same ecologically beneficial punch in about an eighth of that space.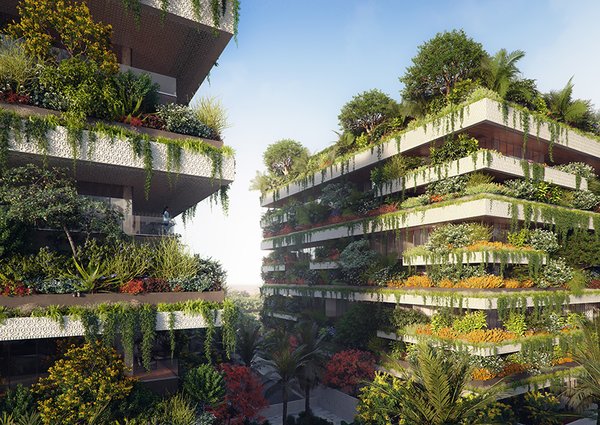 See the full story on Dwell.com: Architect Stefano Boeri Unveils Plans For Africa's First Vertical Forests
Related stories:
6 Off-Grid Prefab Homes For Self-Sufficient Living
Passive Progressive
Eco-Friendly Penthouse in Canada