This International Style-inspired concrete home even comes with its very own farmhouse.
Located in Ridgefield, Connecticut, is one of a very few private residences designed by famed Uruguayan architect, Rafael Viñoly. The architect is best known for his large-scale commissions such as Jazz at Lincoln Center, the Tokyo International Forum, and the divisive 432 Park Avenue, currently holding the record as the tallest residential tower in the Western Hemisphere.
Privately set on five acres of land, the sale of the 16,000-square-foot concrete home is unique in that it is being sold together with a 3,500-square-foot farmhouse across the street. An additional 11-acres of land is also thrown into the deal.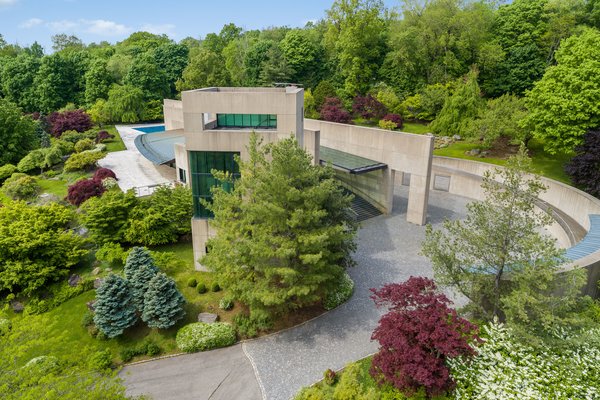 See the full story on Dwell.com: Rare Viñoly-Designed Estate Debuts on Market For $9.75M
Related stories:
Grab One of William Turnbull's Binker Barns in the Sea Ranch For $1.33M
Rob Lowe's Palatial Montecito Estate Lists For $42.5M
A Tree Grows Through the Center Of This Echo Park Rental