How would you like a second home in the backyard that was once a busy barn and is currently in a forgotten, old state? It might sound like a hectic task, but it is one that La Firme pulled off with plenty of panache as The Barn stands tall with its imposing exterior and a modern interior combined ever so diligently. In its modern avatar, the Barn has many of its original traits still constantly intact while on the inside, its spacious 30-foot living area brings a sense of grand spaciousness that is just unmistakable. Wood and modern finishes find space next to one another with ease even as the original framework was carefully reinstalled.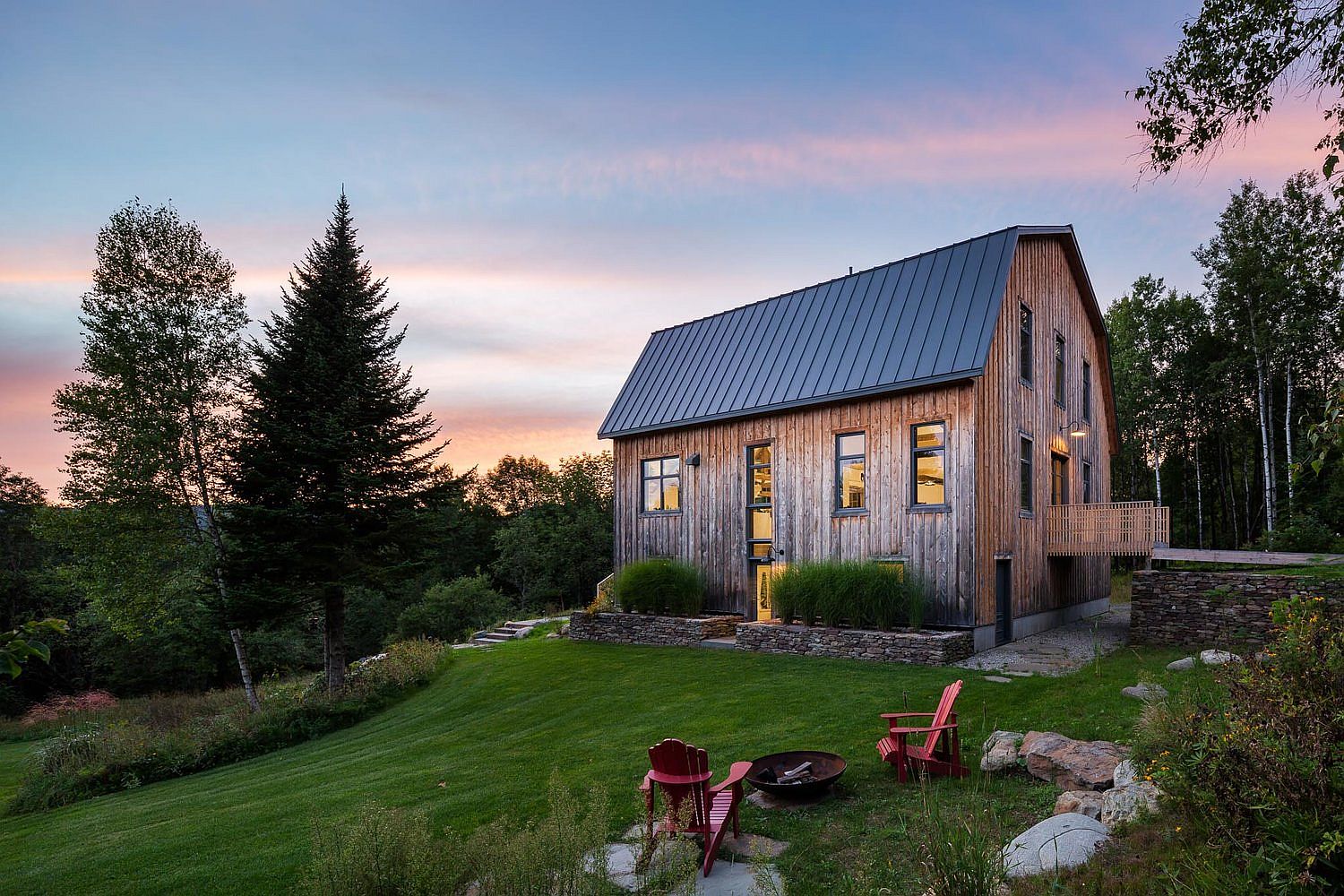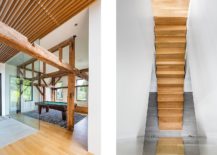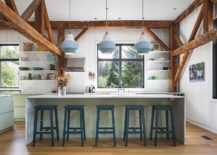 The area that once housed the livestock is now the central living zone with the kitchen and dining area sitting snugly next to it. A series of glass windows open up the interior to the world outside and usher in a flood of natural light. Light green cabinets in the kitchen along with floating shelves in the backdrop and blue pendant lights combine to create a lovely and cool kitchen area. Exposed wooden beams that offer structural support in every room also bring textural contrast and visually link one space with the next. A dark fireplace anchors this otherwise neutral area beautifully, a concept that has been adopted in the bedroom as well.
RELATED: 150-Year Old Historic Home in Spain Refurbished with Polished Panache!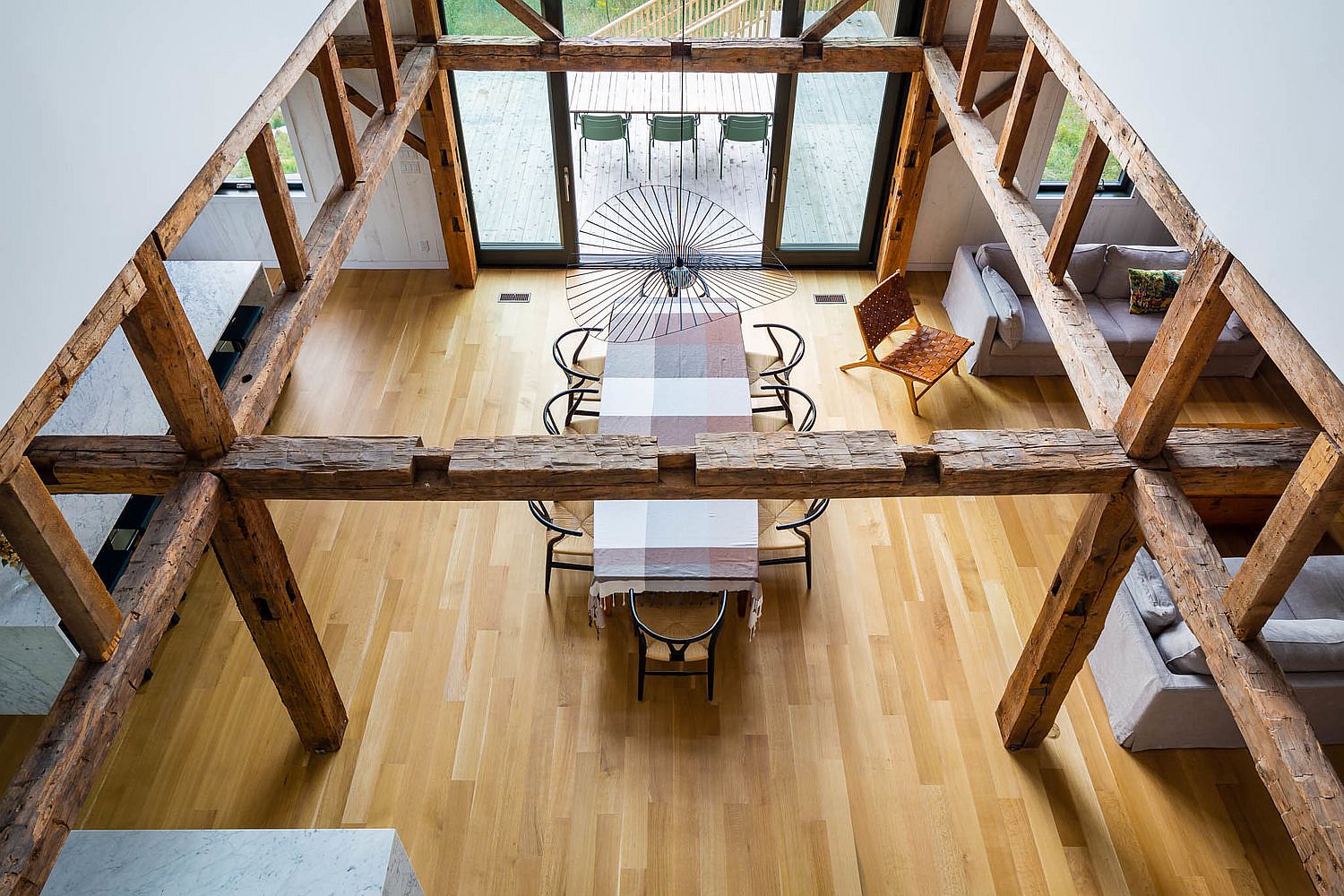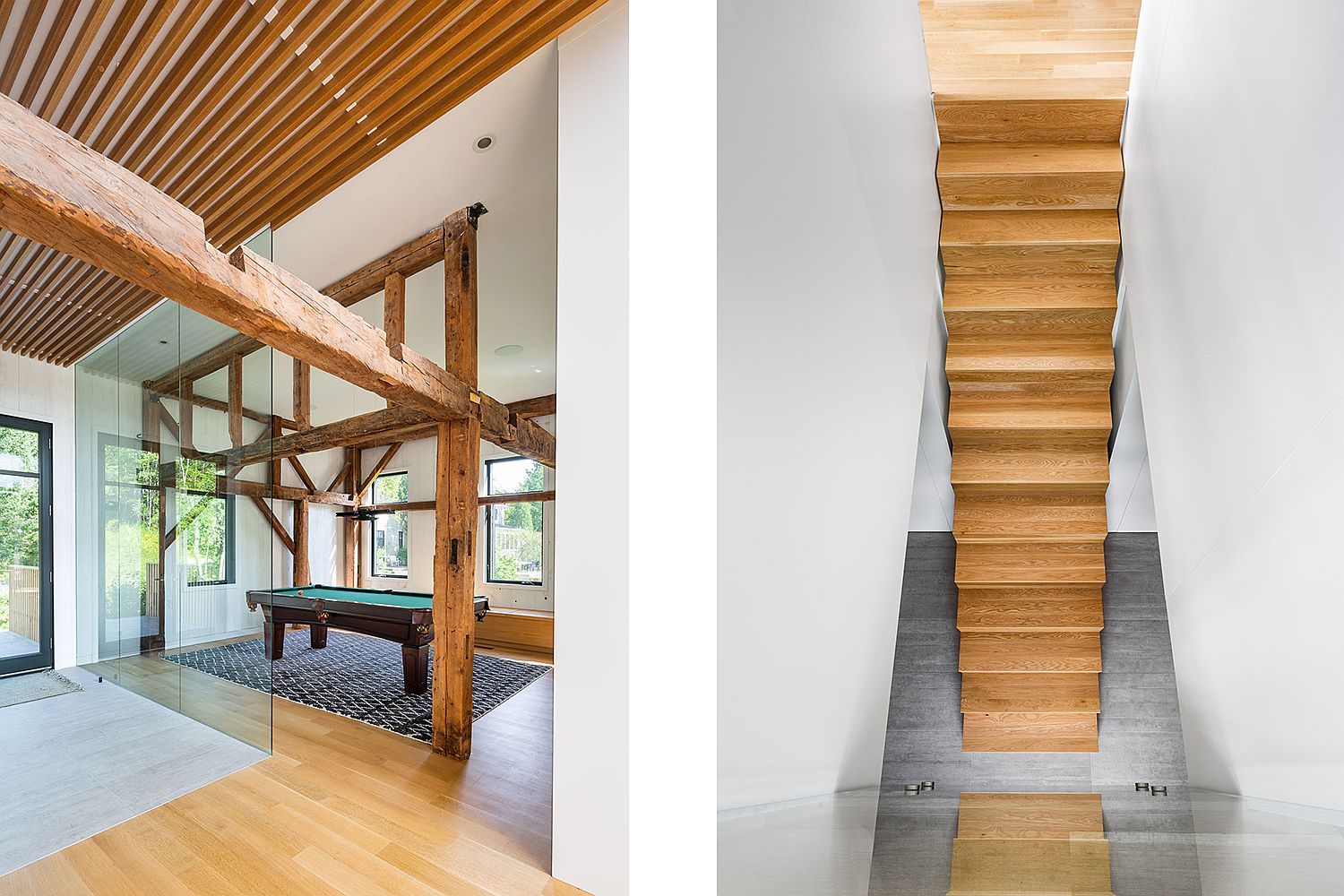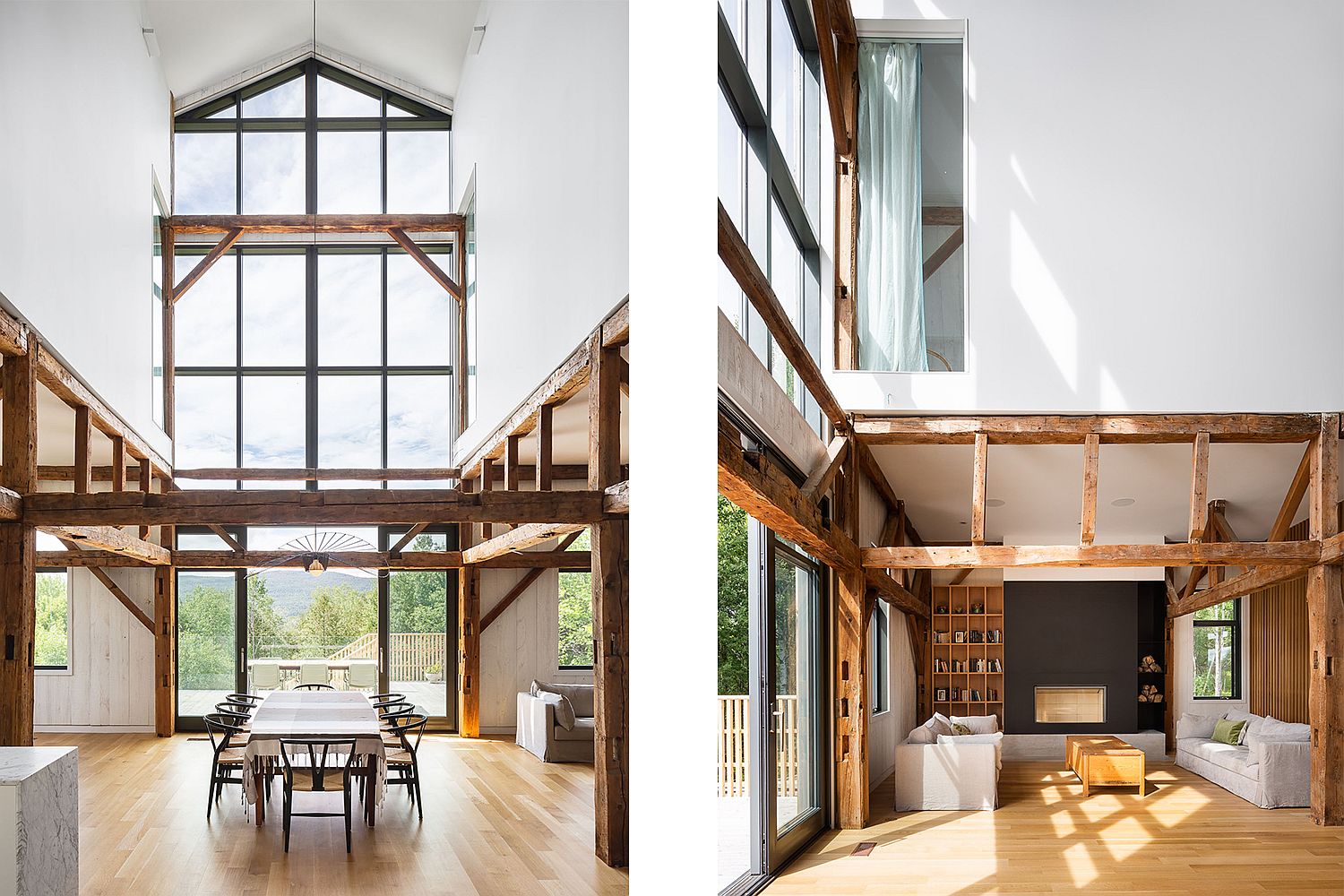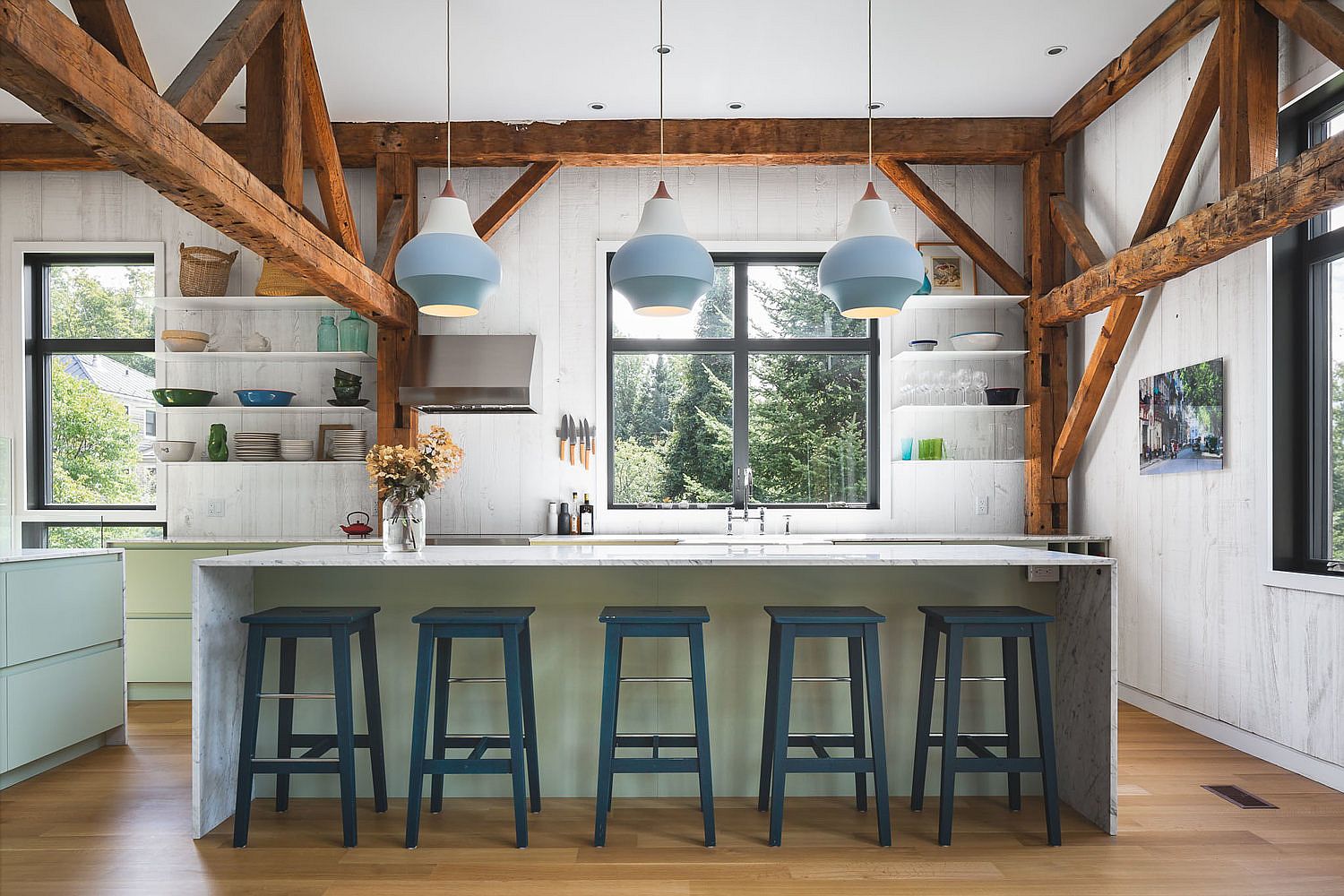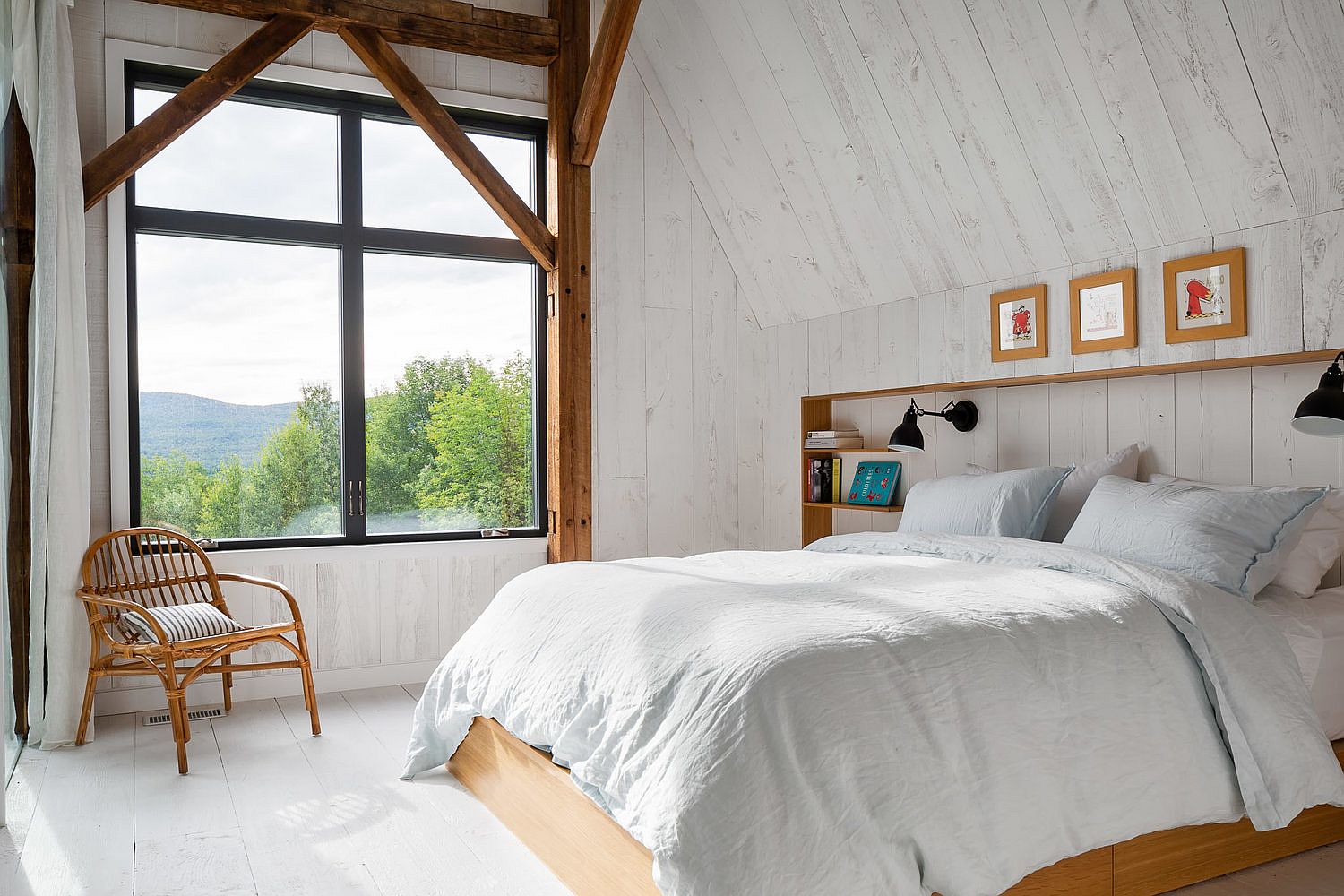 The play room with a pool table is another smart feature of the house that you just cannot miss while the bedrooms and bathrooms are neatly tucked away and offer ample privacy. Exquisite, functional and still embracing vernacular design, this is a barn house that you just cannot miss! [Photography: Ulysse Lemerise Bouchard]
RELATED: Historic Barn in Connecticut Reconstructed into a Loft-Like Modern Home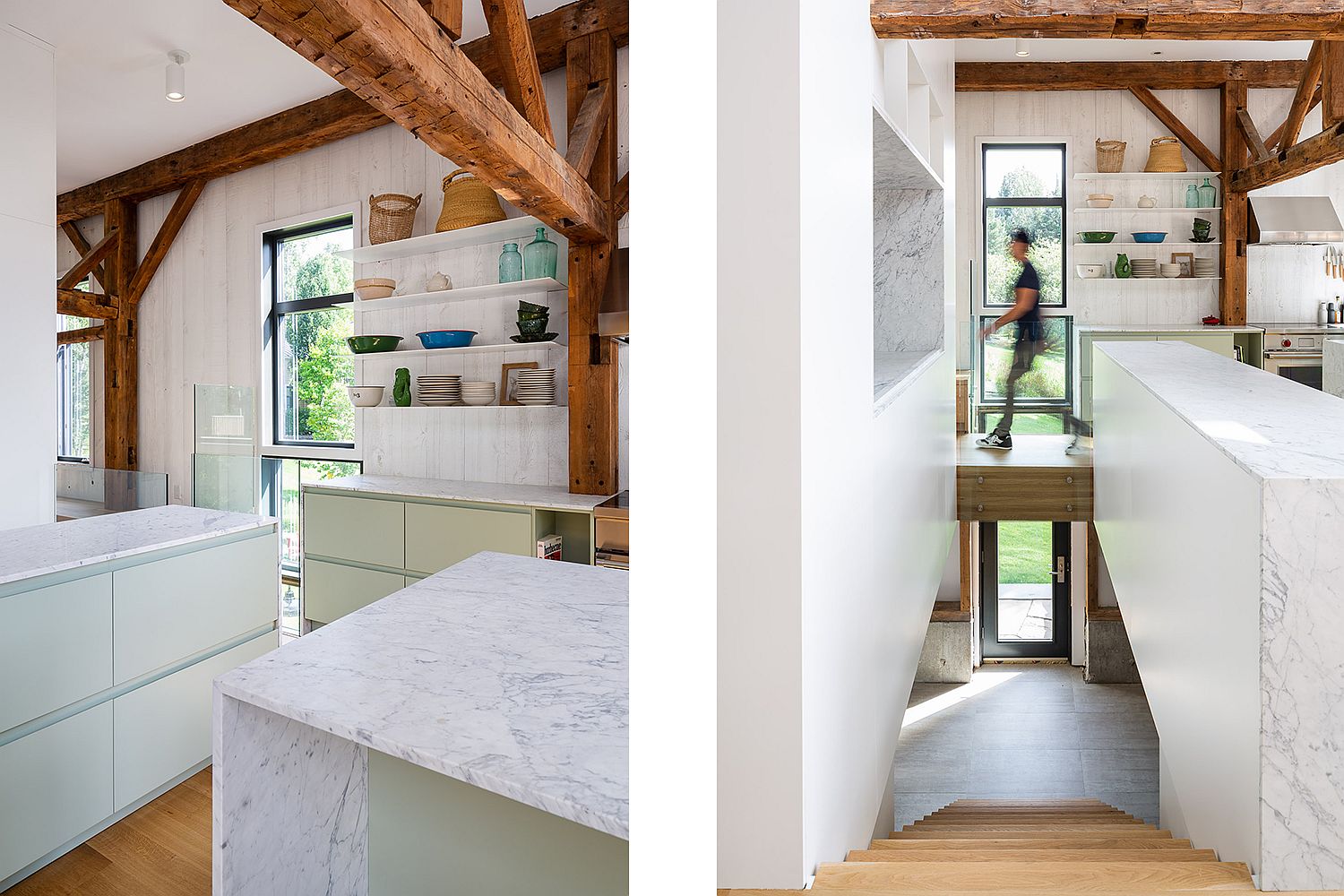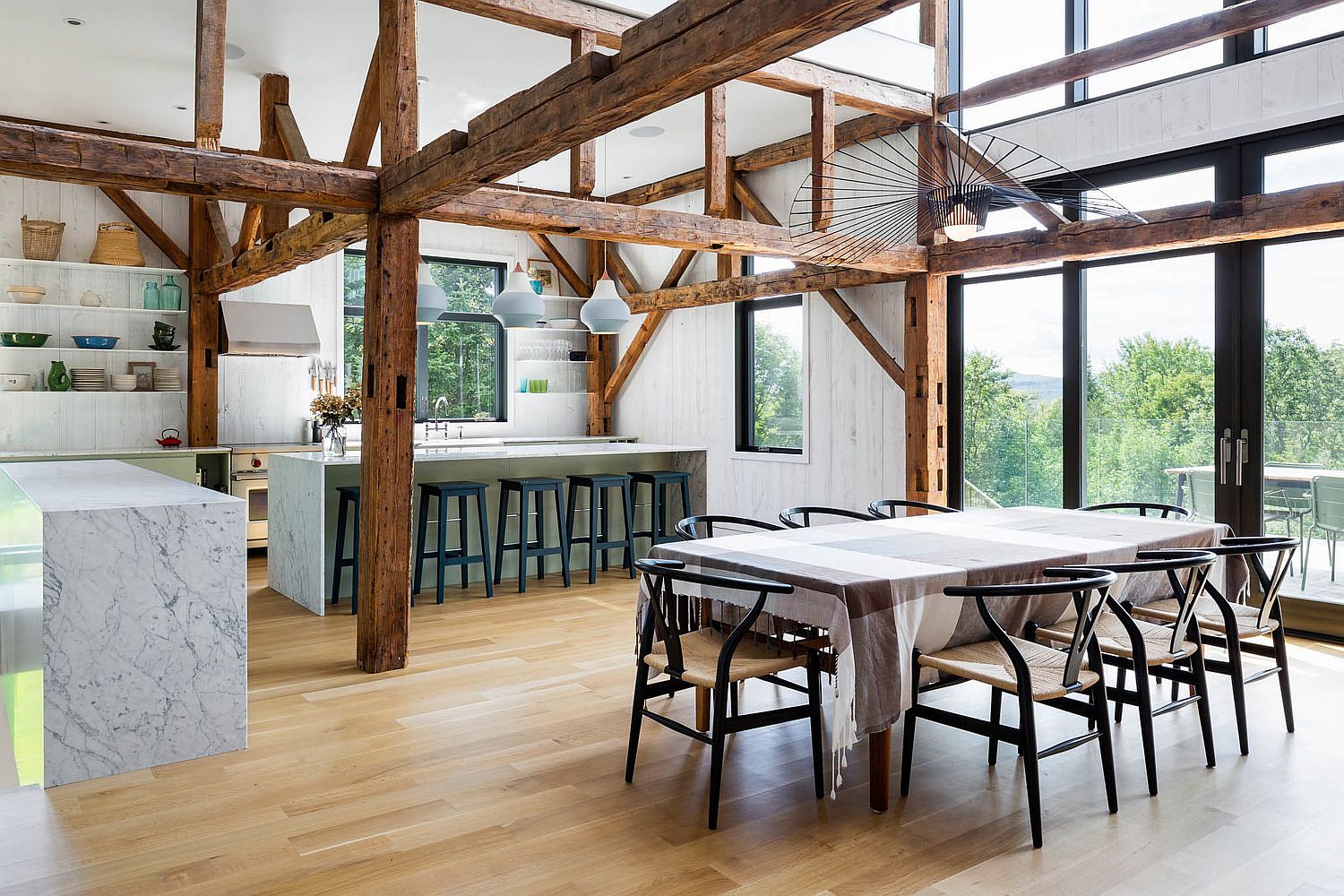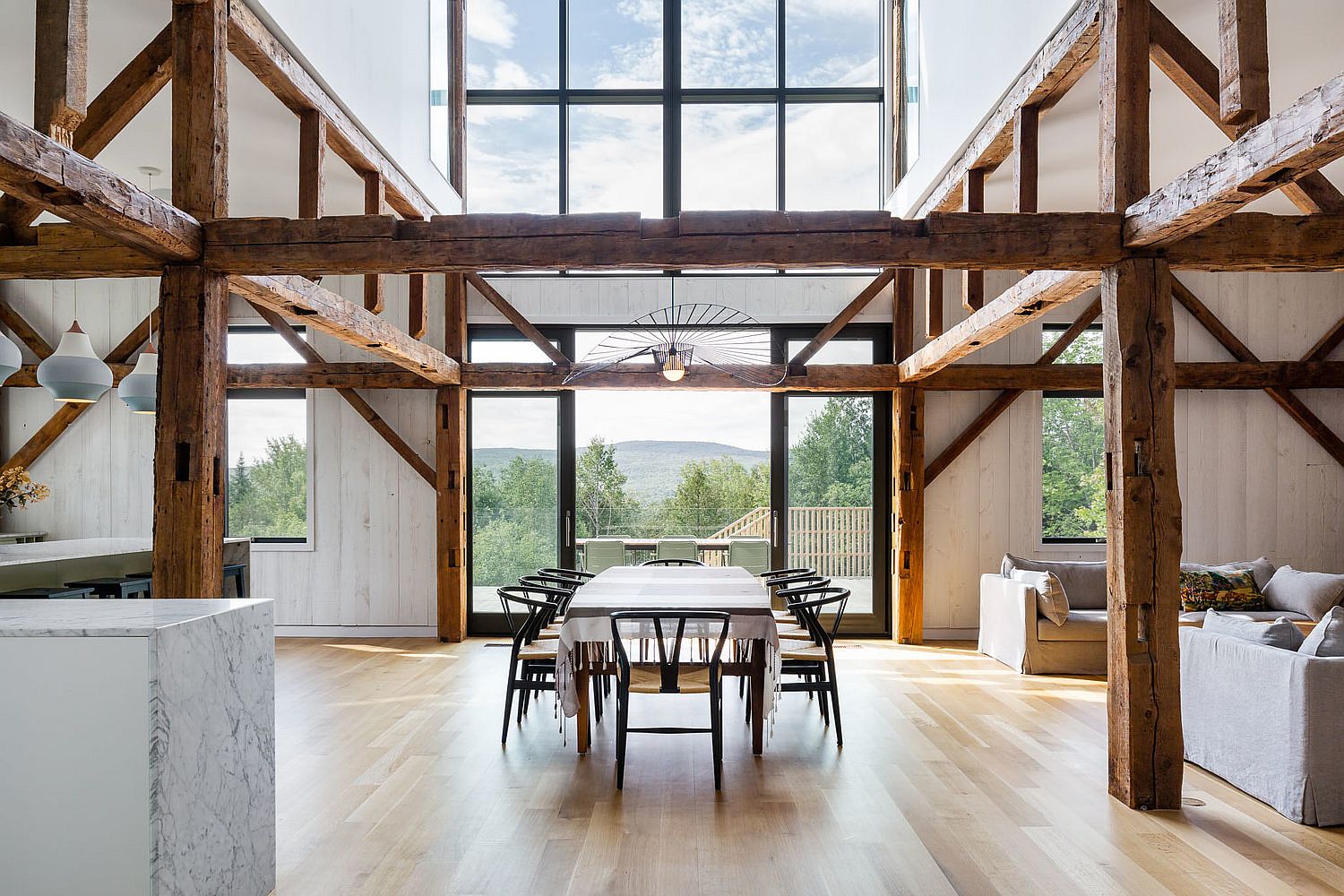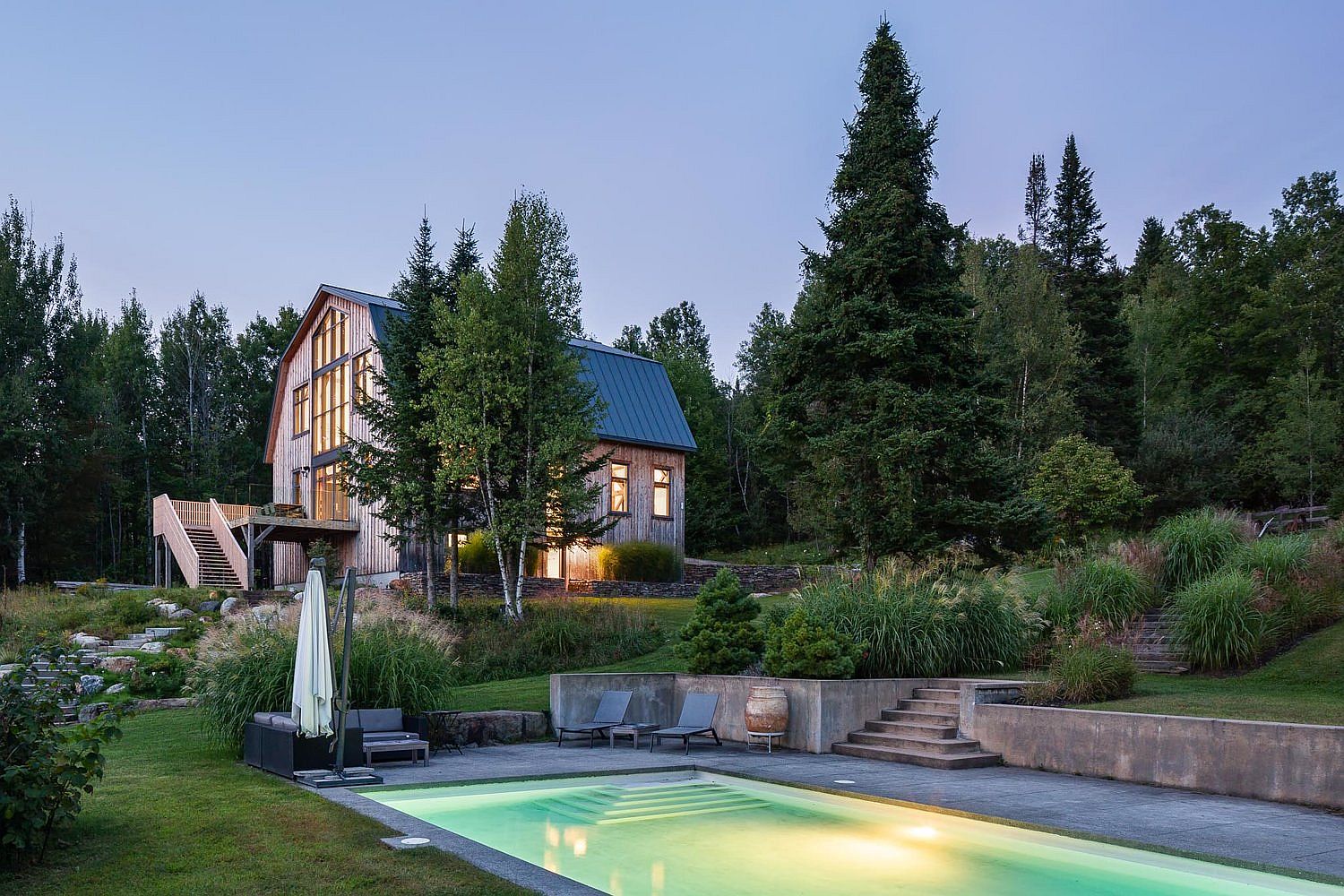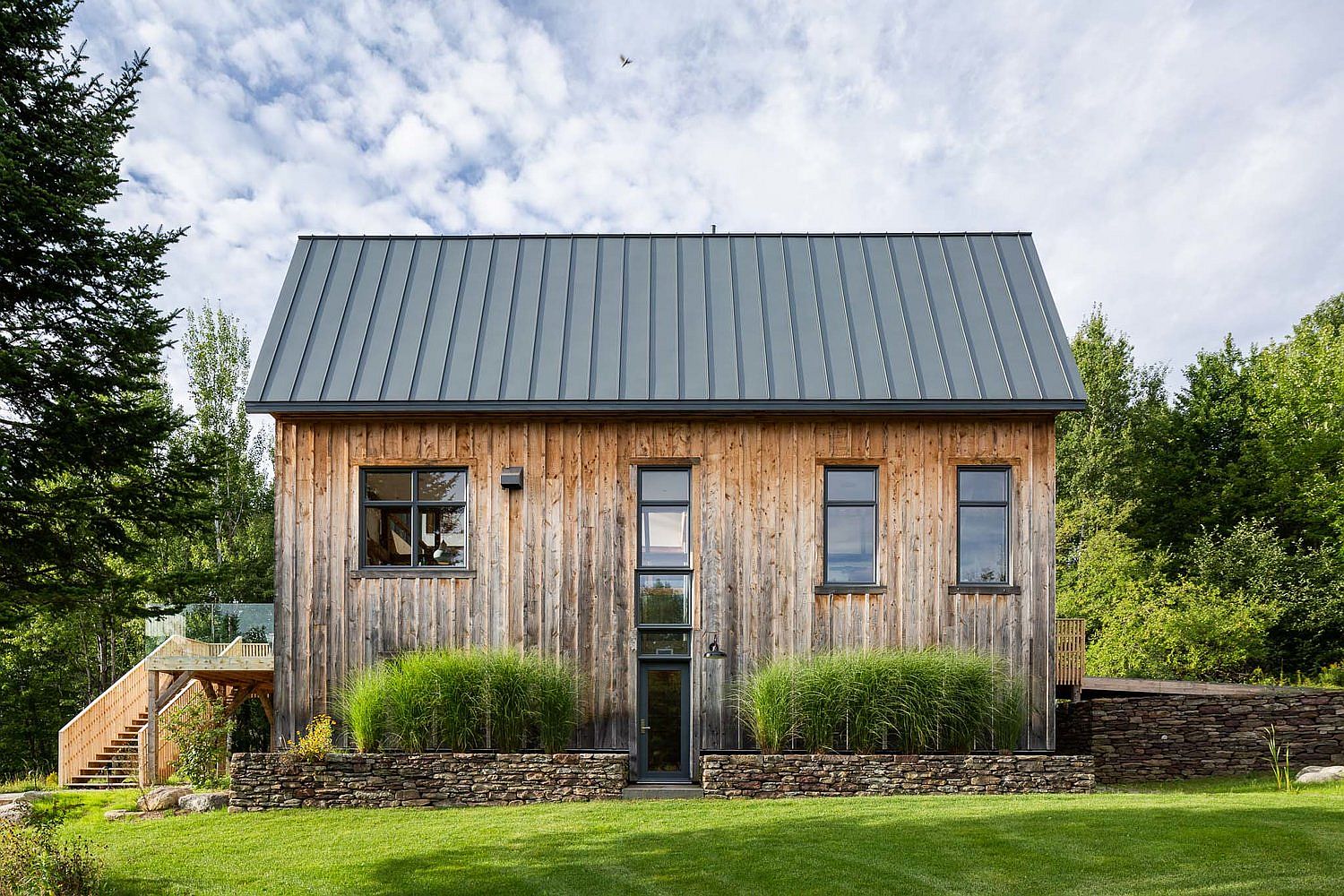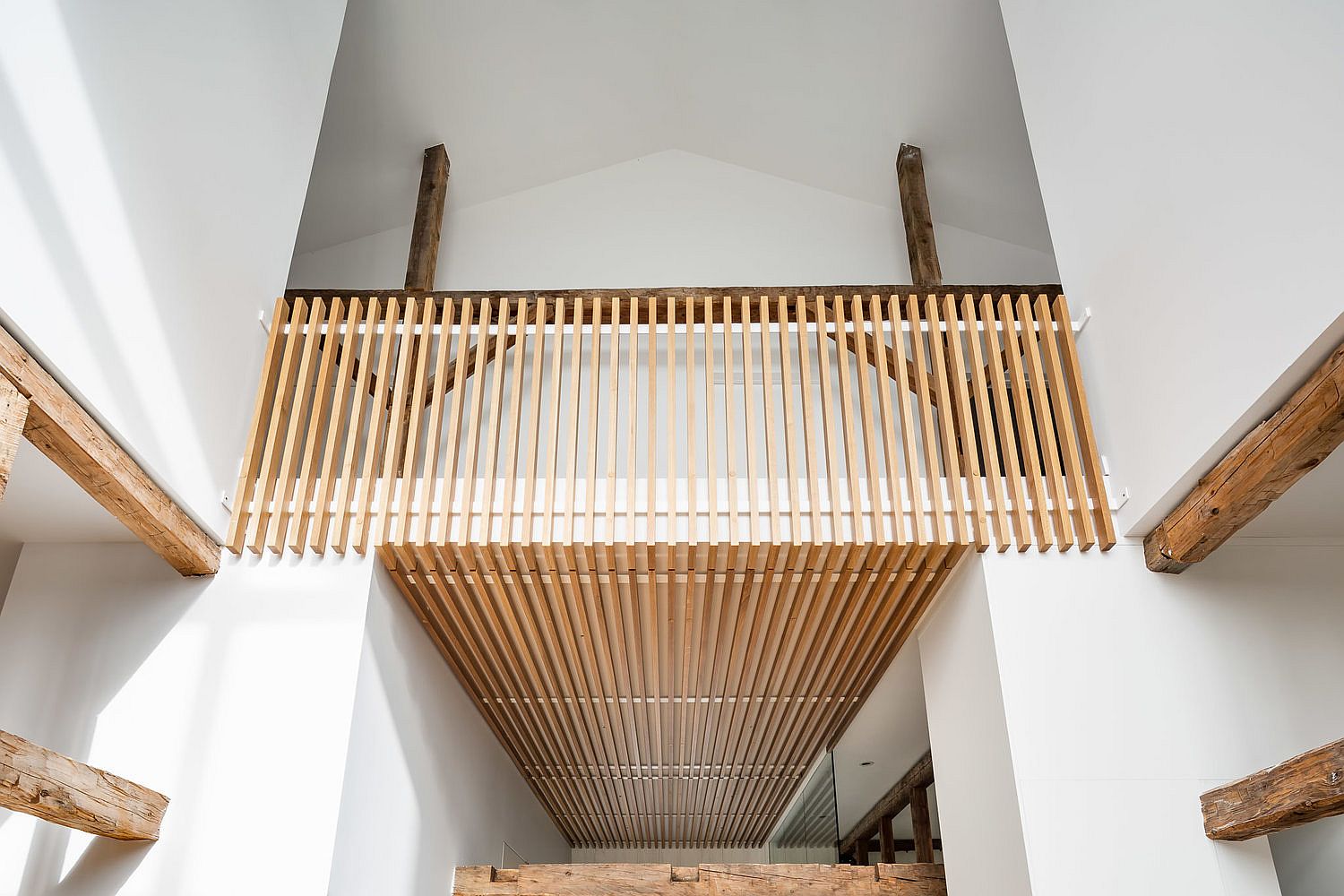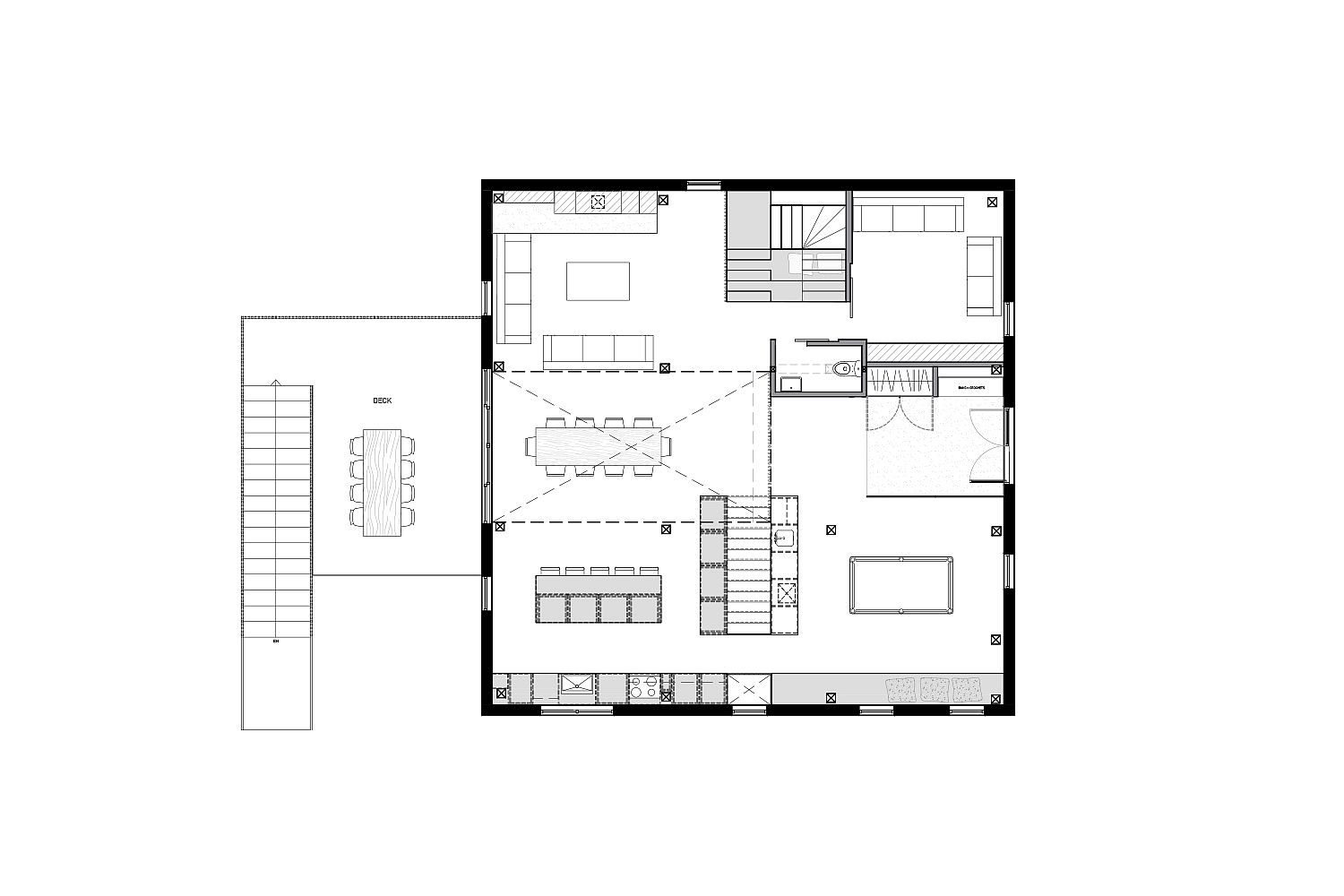 You're reading Amazing Makeover: 100-Year-Old Barn Turned into a Beautiful Modern Home in Quebec, originally posted on Decoist. If you enjoyed this post, be sure to follow Decoist on Twitter, Facebook and Pinterest.