It is not every day that you come across a home like Meia Casa designed by mf+arquitetos in Ribeirão Preto, Brazil. This is a house where contemporary design embraces dark stone finishes and polished surfaces are cleverly and seamlessly integrated with woodsy charm. Everything from the street façade to the entry and the living space and the bedrooms in here sweeps you off your feet with design that is 'unique and exceptional'. A wooden framework so very intricately crafted protects the house from the street and also allows in filtered sunlight. The entry room itself is clad in dark stone that runs throughout the house and becomes its most prominent feature.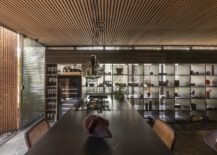 An entrance tunnel with a bustling water feature at its end welcomes you in here and this leads the way to the refined and modern living space. Custom décor additions are coupled in here with vernacular Brazilian features, earthen hues and plenty of contemporary panache. Wood though can be found at every turn as the ceiling and the walls leave you impressed while the kitchen and the dining area also borrow from the color palette of the living space. A series of beautiful standalone shelves and smart cabinets complete this home that feels more like a posh bachelor pad! [Photography: Felipe Araújo]
RELATED: Expansive L-Shaped Brazilian Home Embraces the Outdoors in Vernacular Style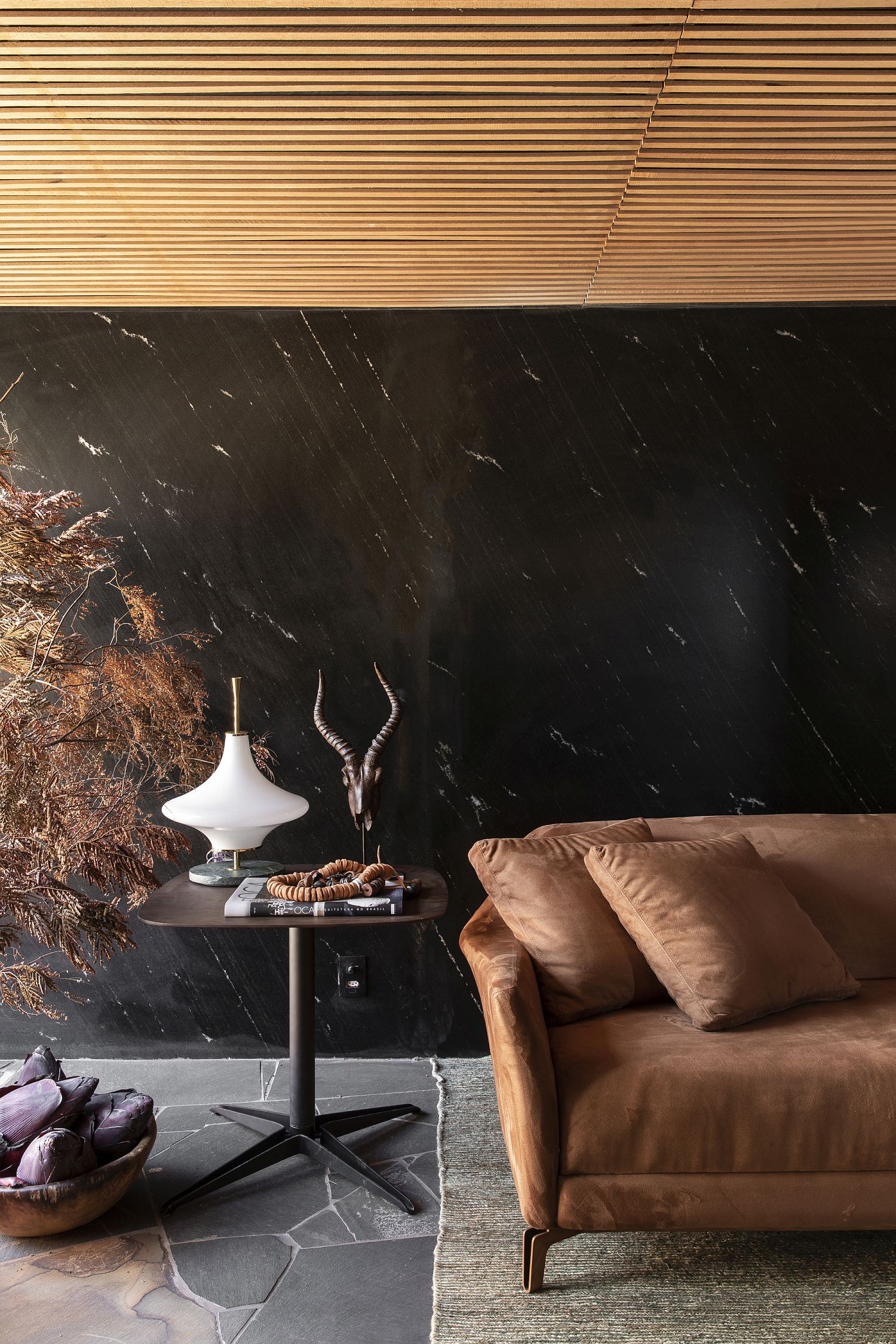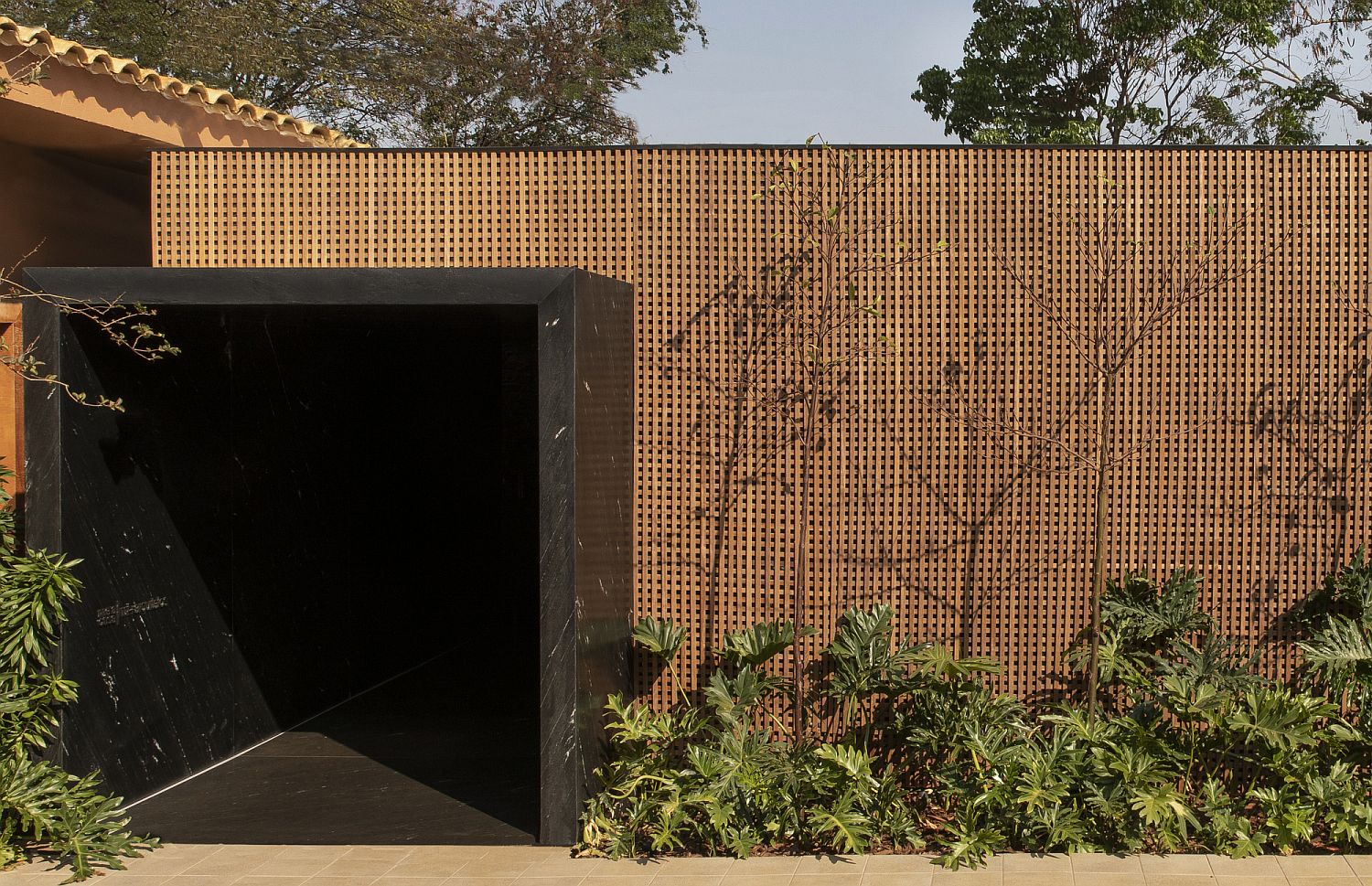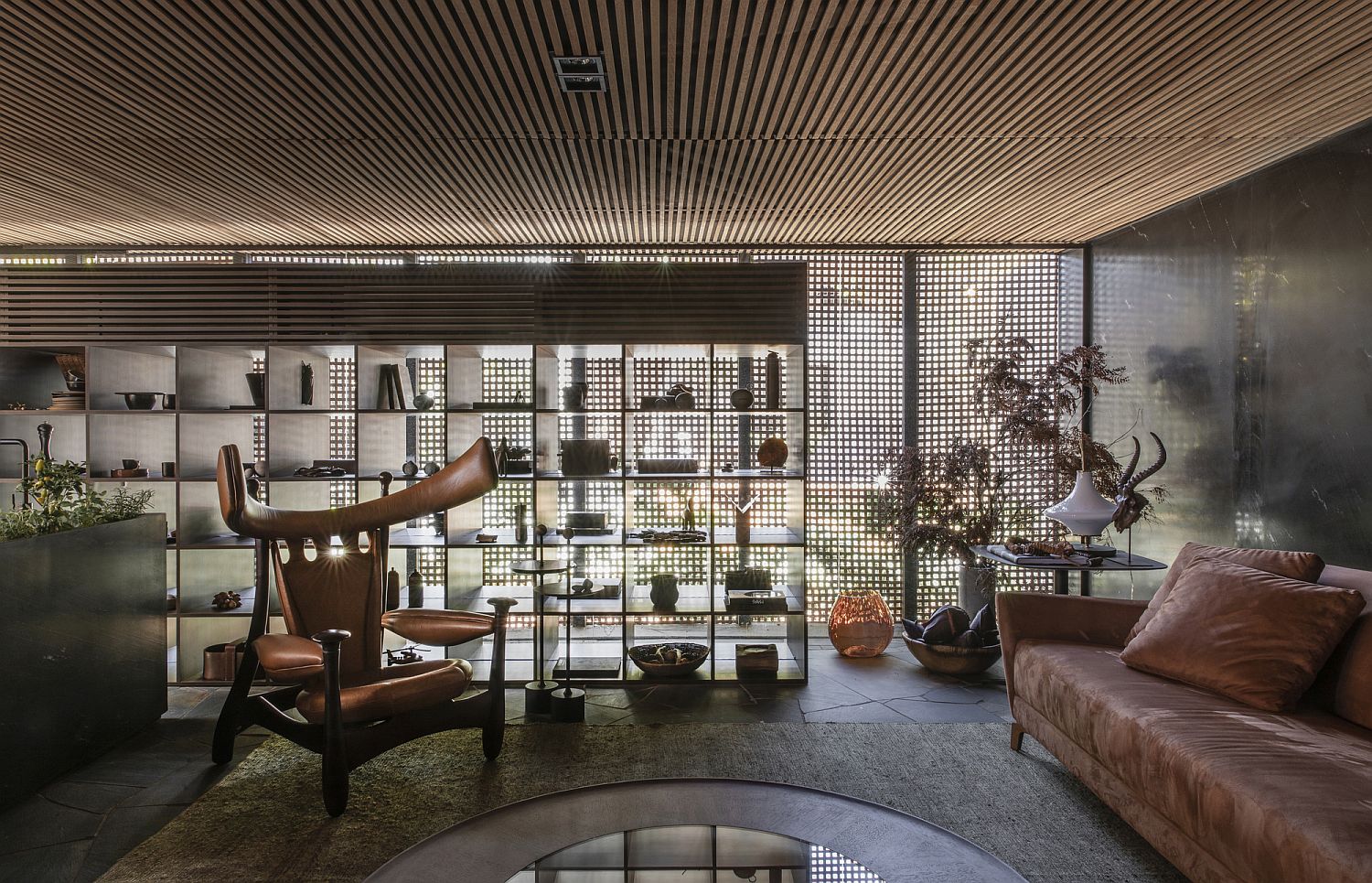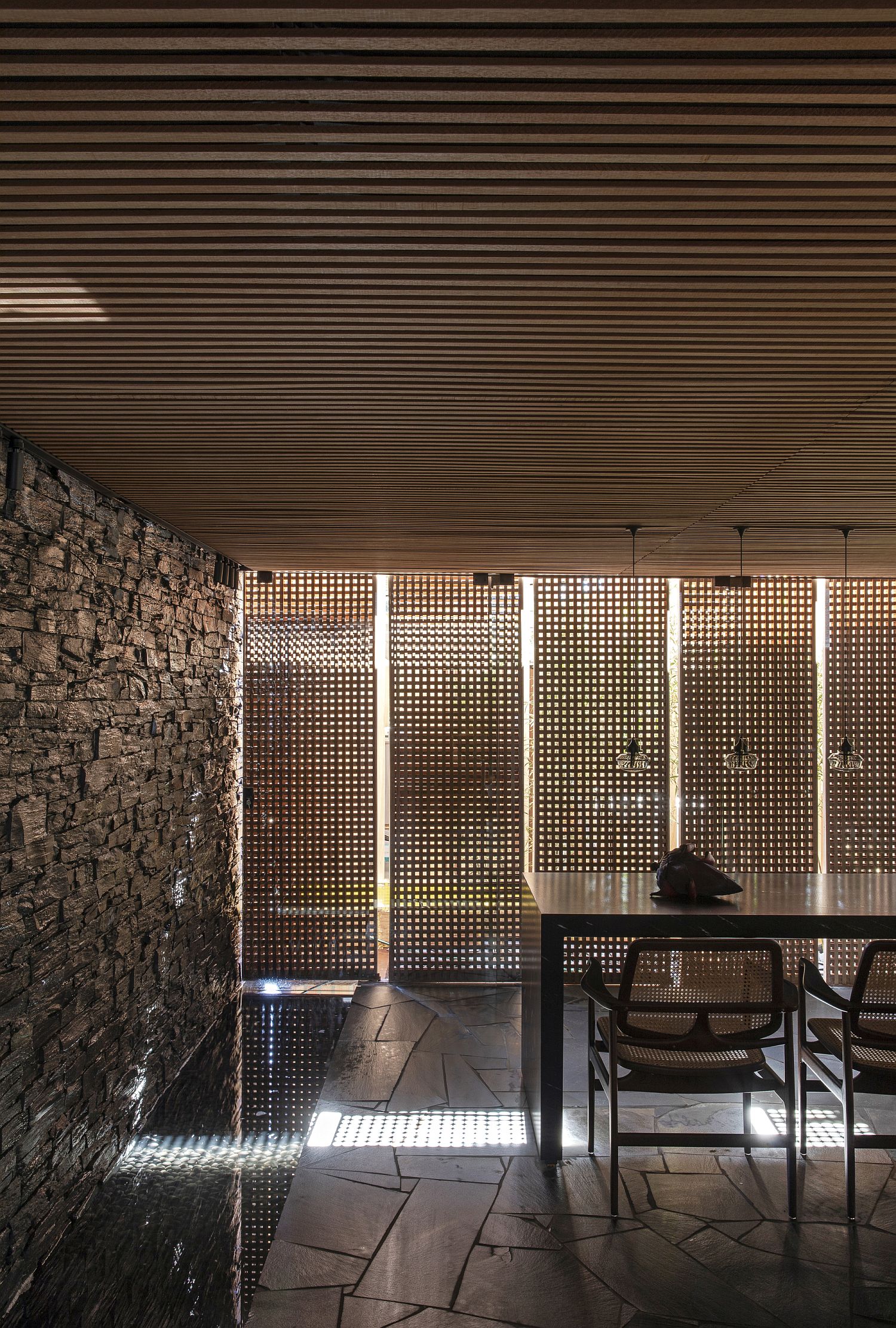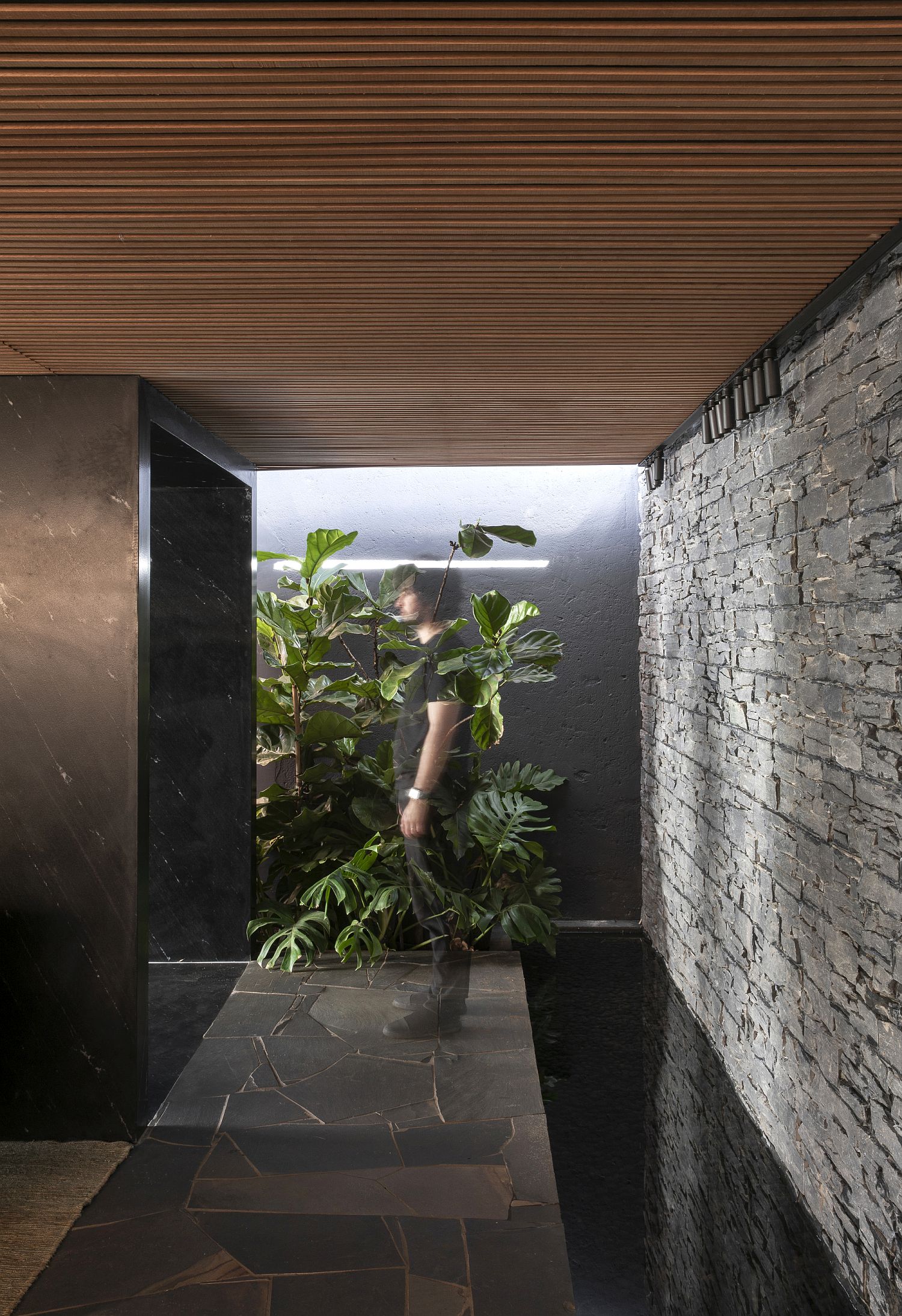 Our inspiration always comes first from our architecture and from the natural materials we like, this time the idea was a darker, more sober, earthy and Brazilian environment … Materials that could make the space cooler, such as the stone floor. example, but at the same time has the warmth and contrast of the wooden lining. We tried to create sensations with architecture
RELATED: Casa HS: Prolific contemporary home sits proudly inside a Brazilian Golf Course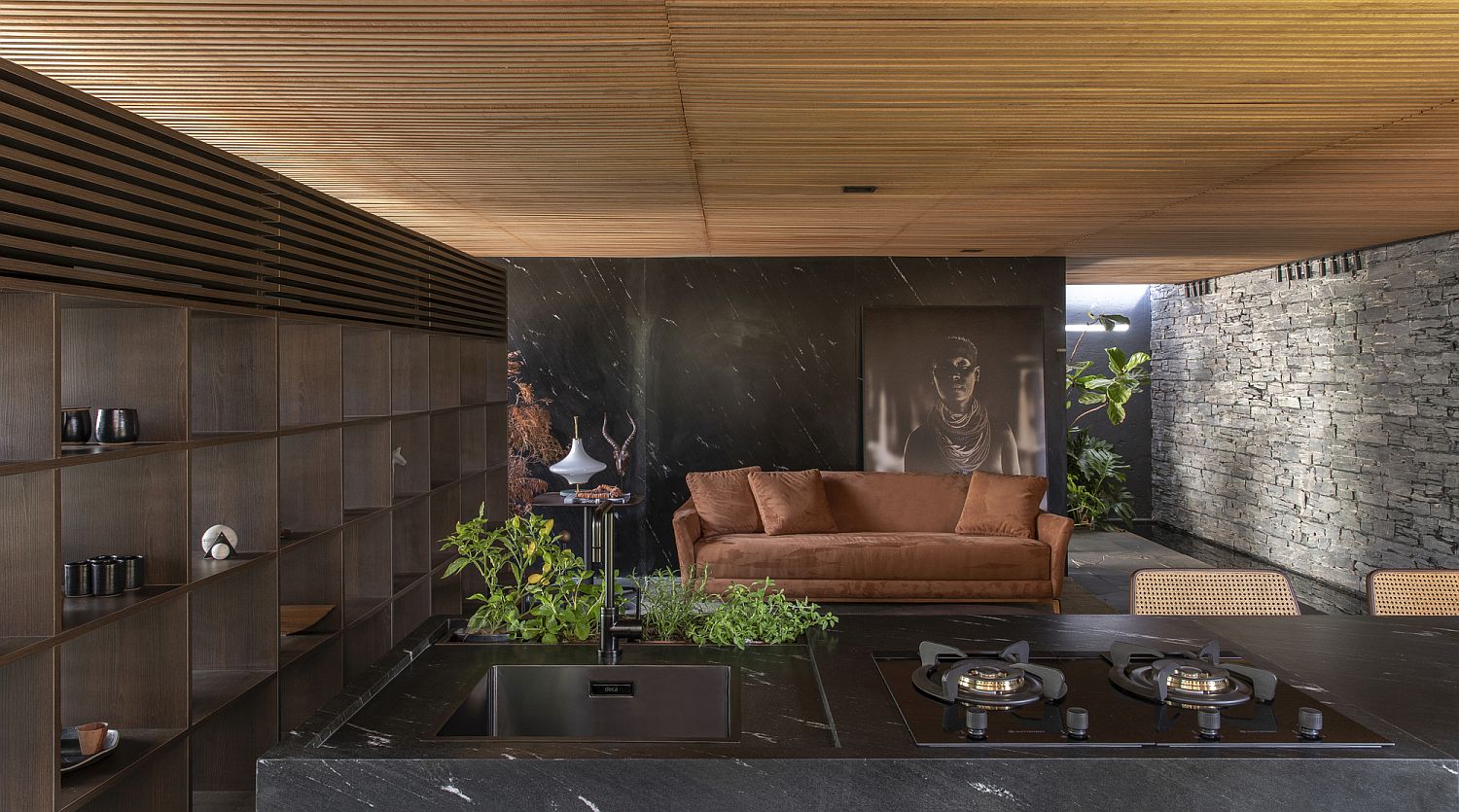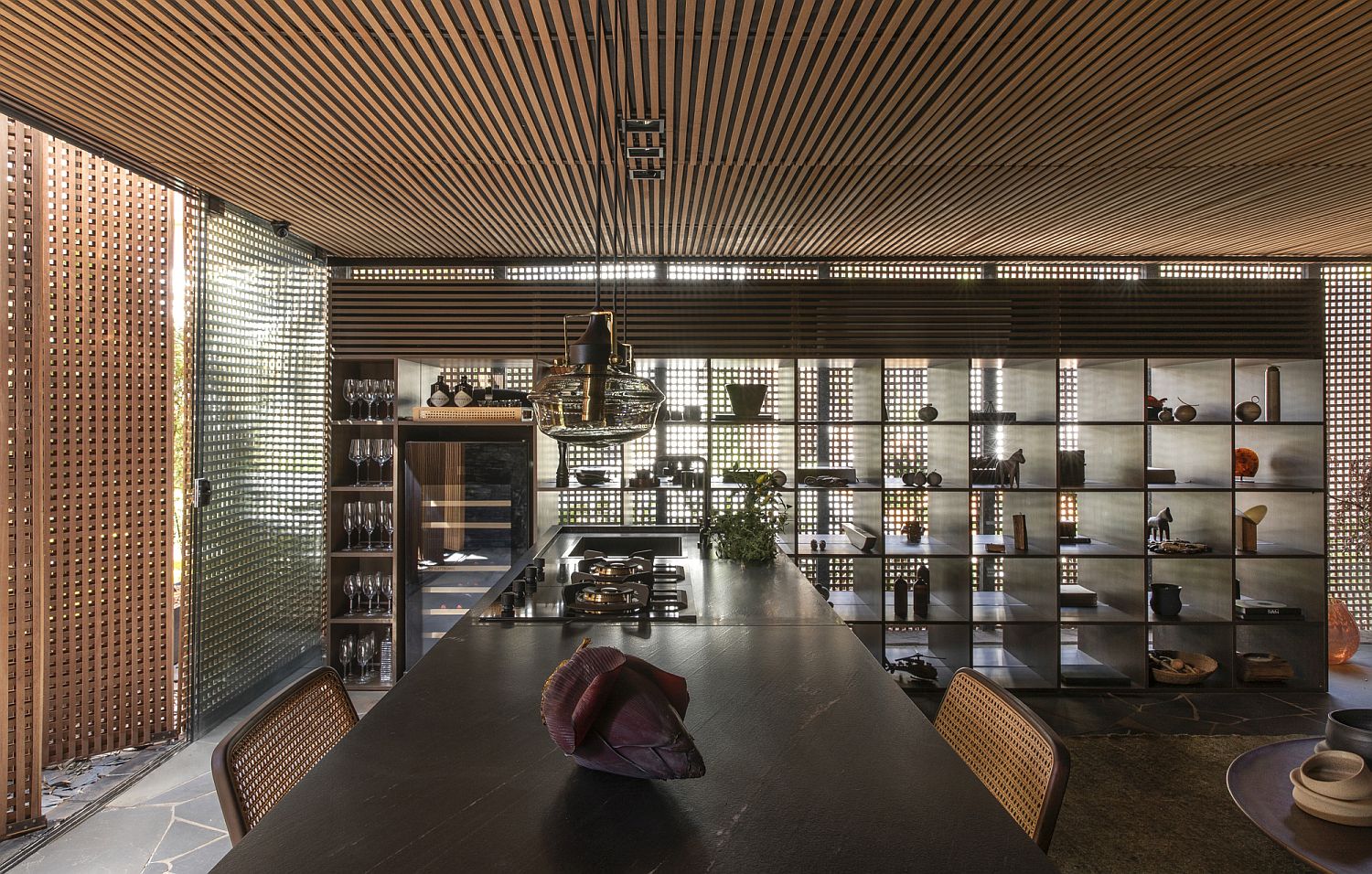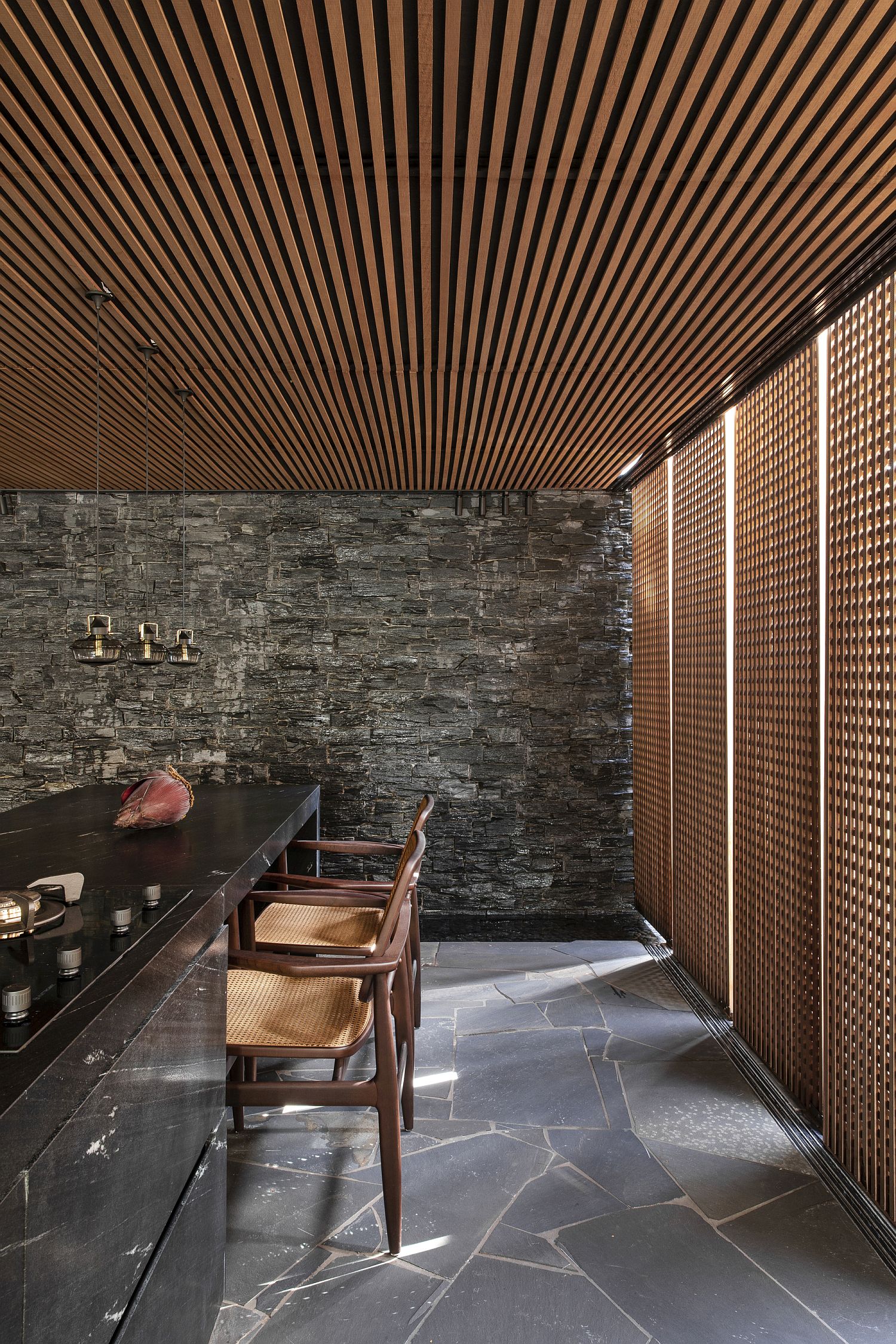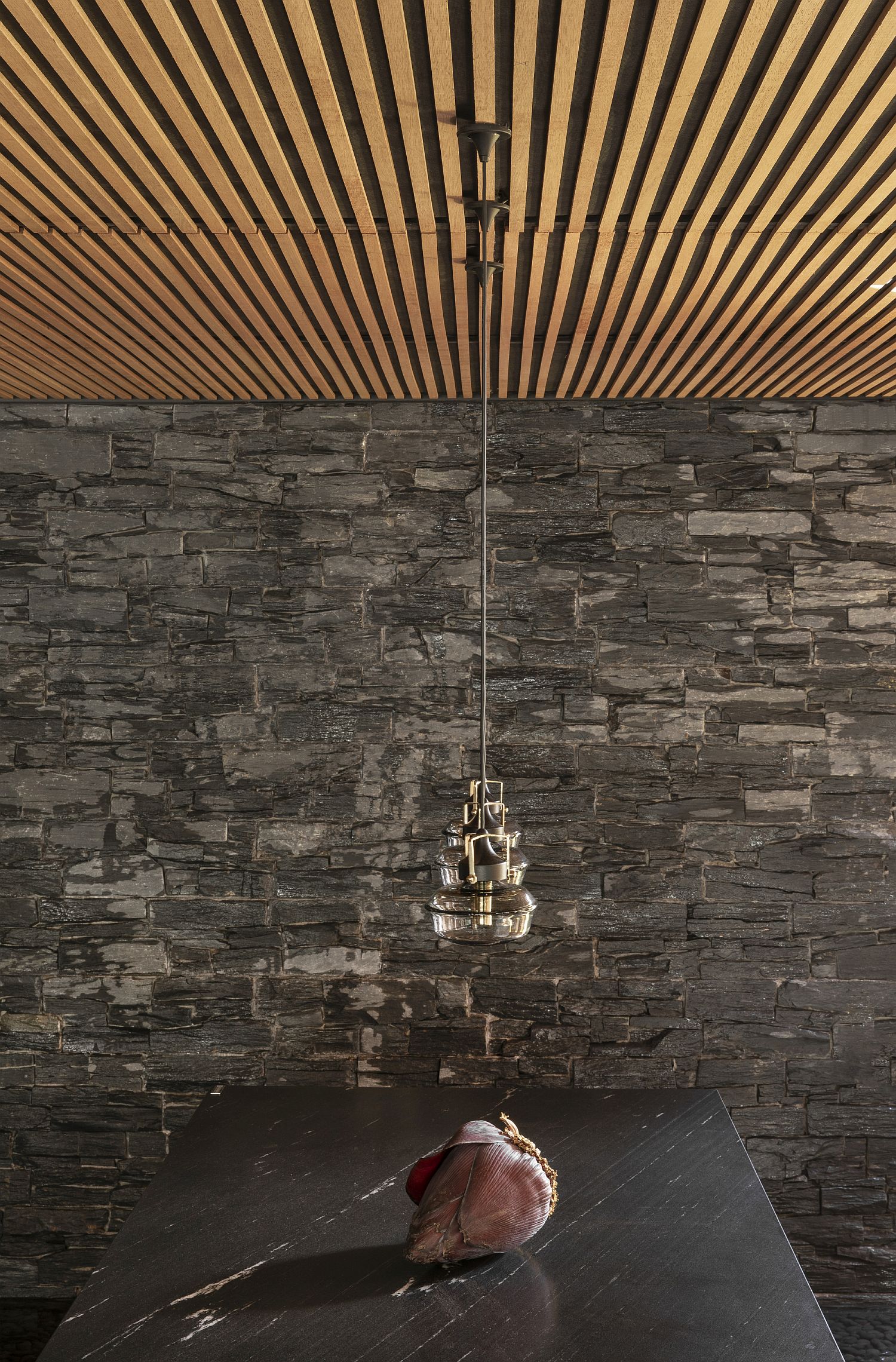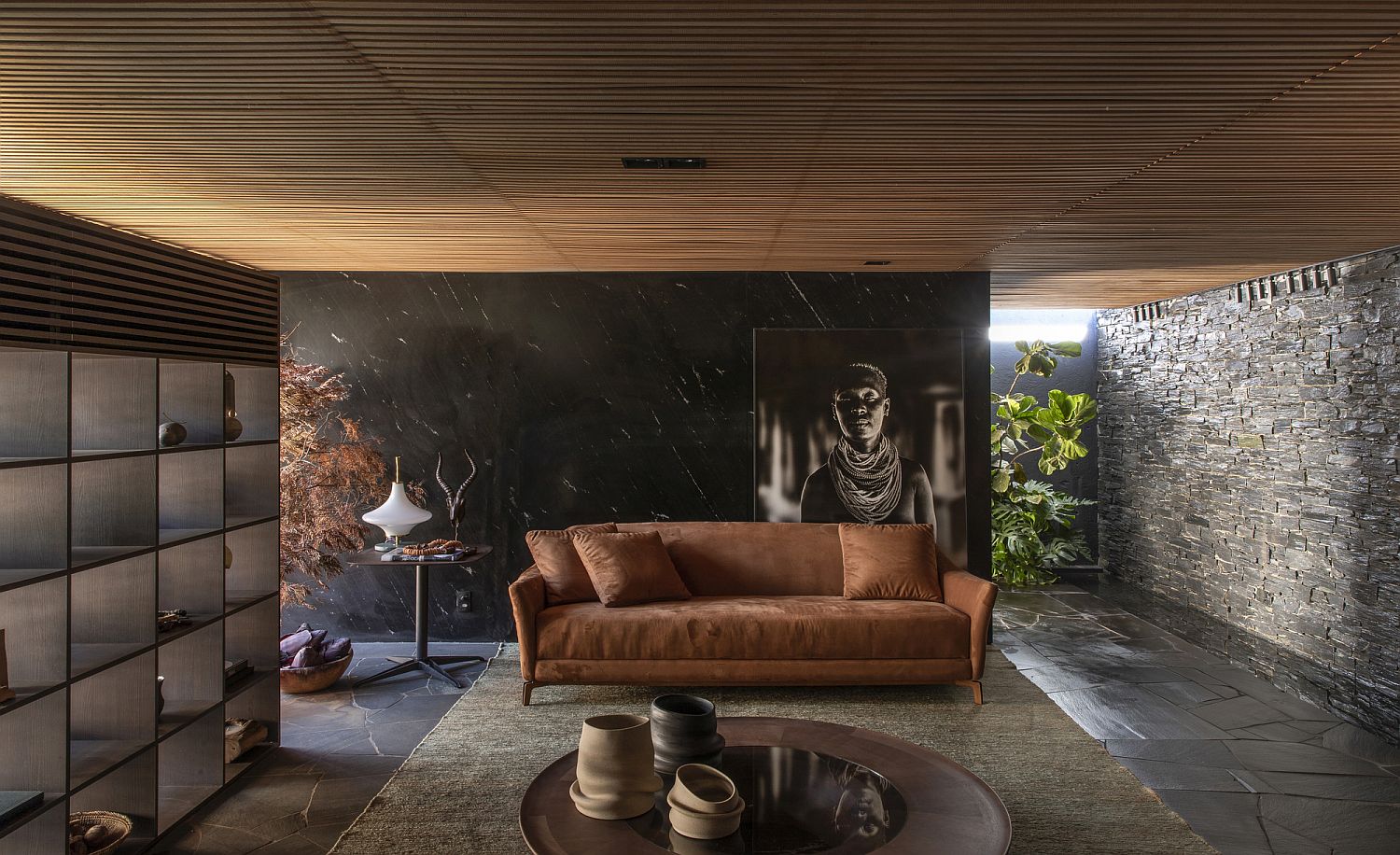 You're reading Sophisticated Brazilian Home in Stone and Wood: Meia Casa, originally posted on Decoist. If you enjoyed this post, be sure to follow Decoist on Twitter, Facebook and Pinterest.