An adventurous couple's renovated home in Twin Peaks features a tiered garden, an outdoor spa, and a meditative alcove.
Originally built in 1964 by architect Albert Lanier, this home overlooking the Mount Sutro Open Reserve in San Francisco has been renovated by Feldman Architecture for an active, yoga- and travel-loving couple. The residence features a triangular alcove, sloped gardens, and a plunge pool, channeling a Japanese ski cabin with updated materials like sleek white oak and steel.
Before: The Exterior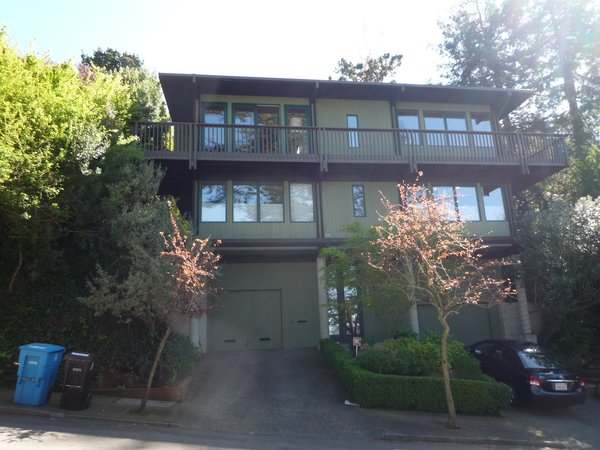 After: The Exterior
"The client loved the feel of the neighborhood and wanted to maintain all she [appreciated] about the home," says architect Lindsey Theobald. But, when it came to functionality, the homeowner wanted something that felt more open, and with a better connection to the outdoors.
"The stairs were at the center of the house, so when you arrived in the middle, you didn't know which way to go," says Theobald. What's more, over time, the homeowner had begun to trip on the exposed nails. The stairs were the first to be reimagined, for both safety and better flow.
Before: The Staircase
See the full story on Dwell.com: Before & After: This San Francisco Dwelling Feels Like a Japanese Ski Cabin