Combining barn aesthetics with loft-style living, Ancerl Studio transforms two dilapidated homes in Parkdale.
When designer Nicholas Ancerl came across a "For Sale" sign in Toronto's artsy, multicultural neighborhood of Parkdale, he knew the property was an opportunity for Ancerl Studio. The lot held two semi-attached homes that "were in such disrepair that they needed a complete overhaul: just the type of project we love to take on," says director Maxime Bocken.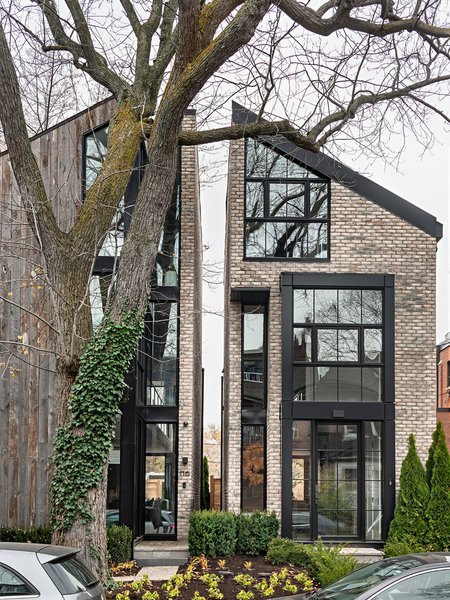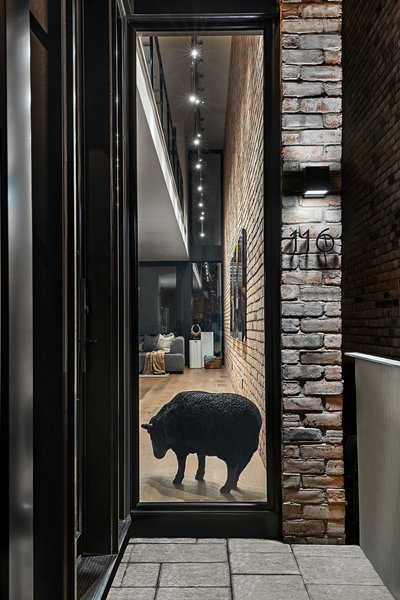 The plan would be to mimic the peaks and rooflines of the existing homes but turn the two dilapidated structures into two detached, single-family homes, now known as Sorauren 116. It would be quite the challenge working within such a narrow lot.
At only 18 feet wide, the home relies on verticality to hold functional spaces. "We had to be resourceful and innovative in our space-planning," says Bocken. "The tight lot also brought challenges when the home's steel staircases were craned in and brick facades were assembled on-site."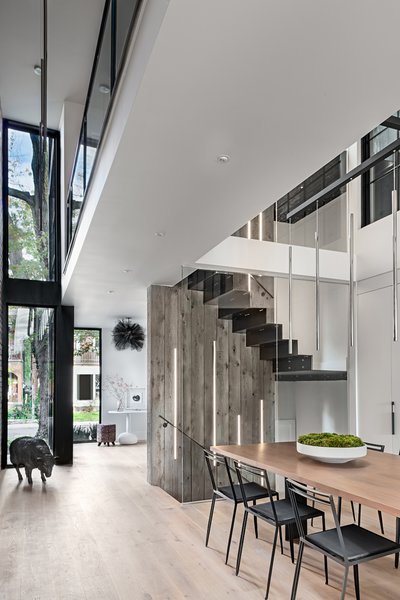 See the full story on Dwell.com: These Twin Residences in Toronto Form One Barn-Like Shape