Inspired by Frank Lloyd Wright's philosophy of organic architecture, this vintage airstream has a pared-down interior filled with natural materials.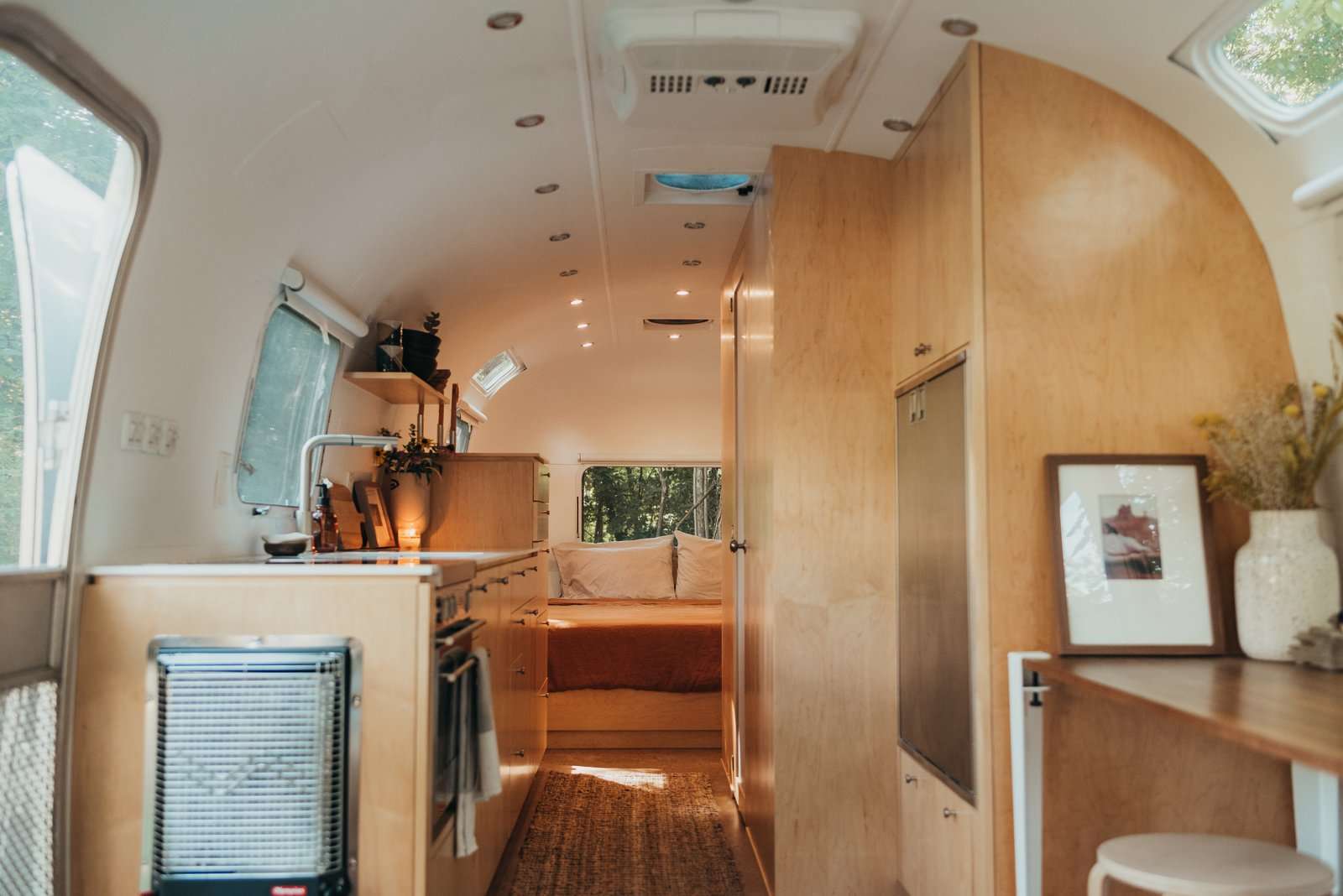 After spending an adventurous summer traveling in a van with their dog, Richmond, Virginia–based couple Grace Kuhn and David Phinney wanted to take their van life adventures to the next level with an Airstream trailer.
"We knew that we could travel full-time if we had something larger," Grace says. She works remotely for a wildlife protection agency—and she also knows where she can park for free. Just like that, the Richmonders were prepared to untether and hit the open road.
The couple found a 1973 Airstream trailer for sale on Craigslist. Located just down the road in Henrico, Virginia, the 31-foot trailer was completely intact with the original interior for just $5,000. "They go pretty quickly," Grace says, "so we totally lucked out."
See the full story on Dwell.com: A 1973 Airstream Gets an Organic Remodel Inspired by Frank Lloyd Wright