A dream summer house that takes us away from all the constant rush is one that we all long for. It offers the perfect refuge and brings everyone in the family together while creating memories that last a lifetime. Designed with plenty of vernacular charm and rustic appeal, the Nomades House in Brazil fits in perfectly with the image of a picture-perfect vacation home in this part of the globe! A Mareines Arquitetura creation, the house is unique in more ways than one and yet feels like a structure that perfectly reflects traditional Brazilian values and a love for outdoor living that is so very innate to people of this land.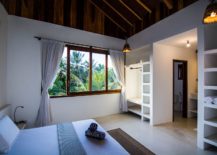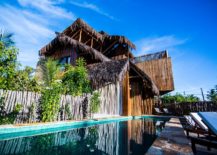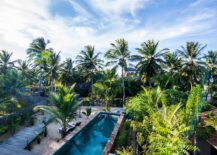 One of the instantly noticeable features of the house is the use of piassaba roof for every section of the vacation home that gives it its 'vernacular' look. On the inside though, the house is much more modern with white and wood taking over in every room. Rattan and bamboo furniture in every room adds to the coastal-chic theme of the summer house and the sandy entrance along with walkways allows the homeowners to spend as much time outdoors as inside.
RELATED: Folded Roof in Charred Cypress Creates a Stunning Modern Extension Down Under!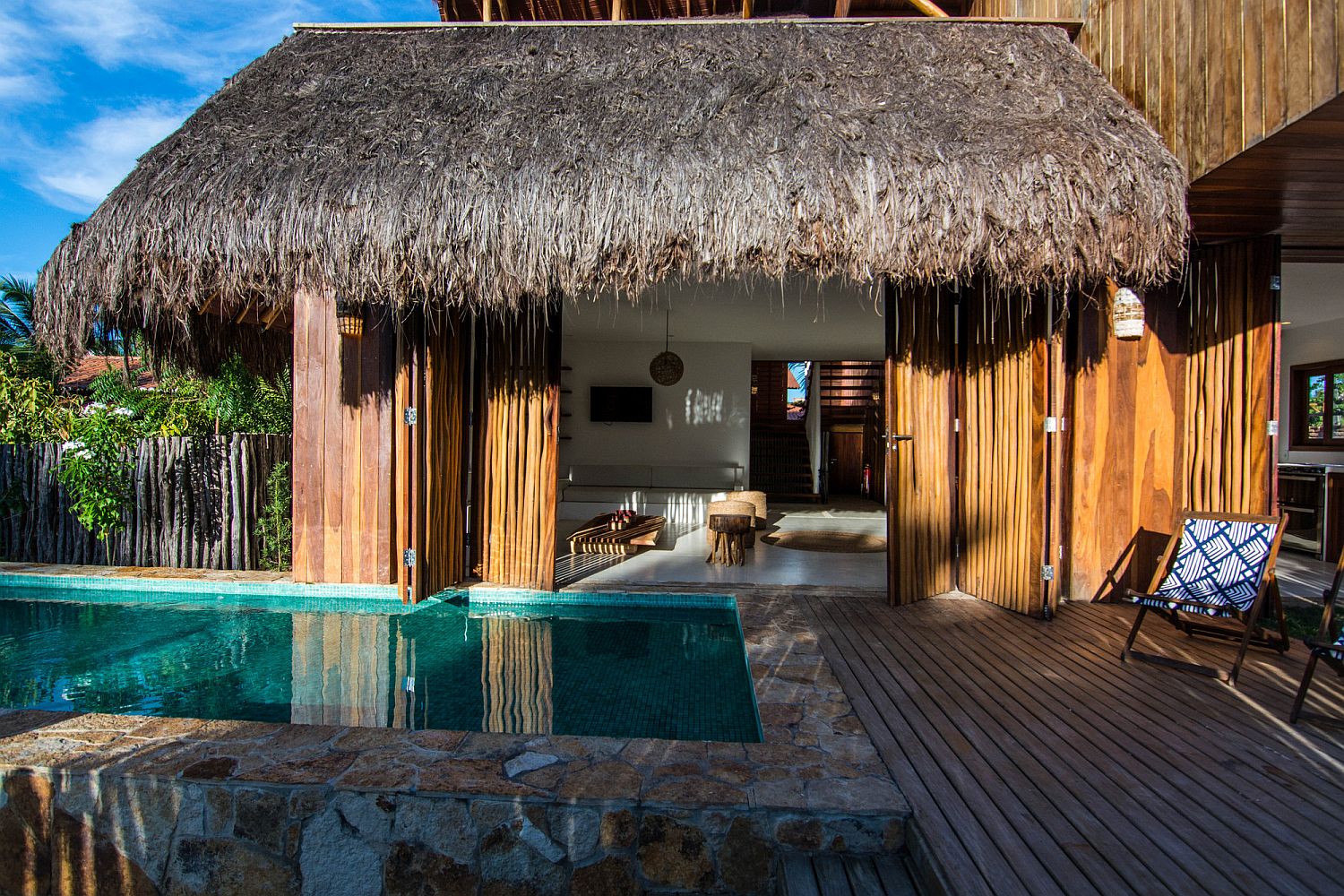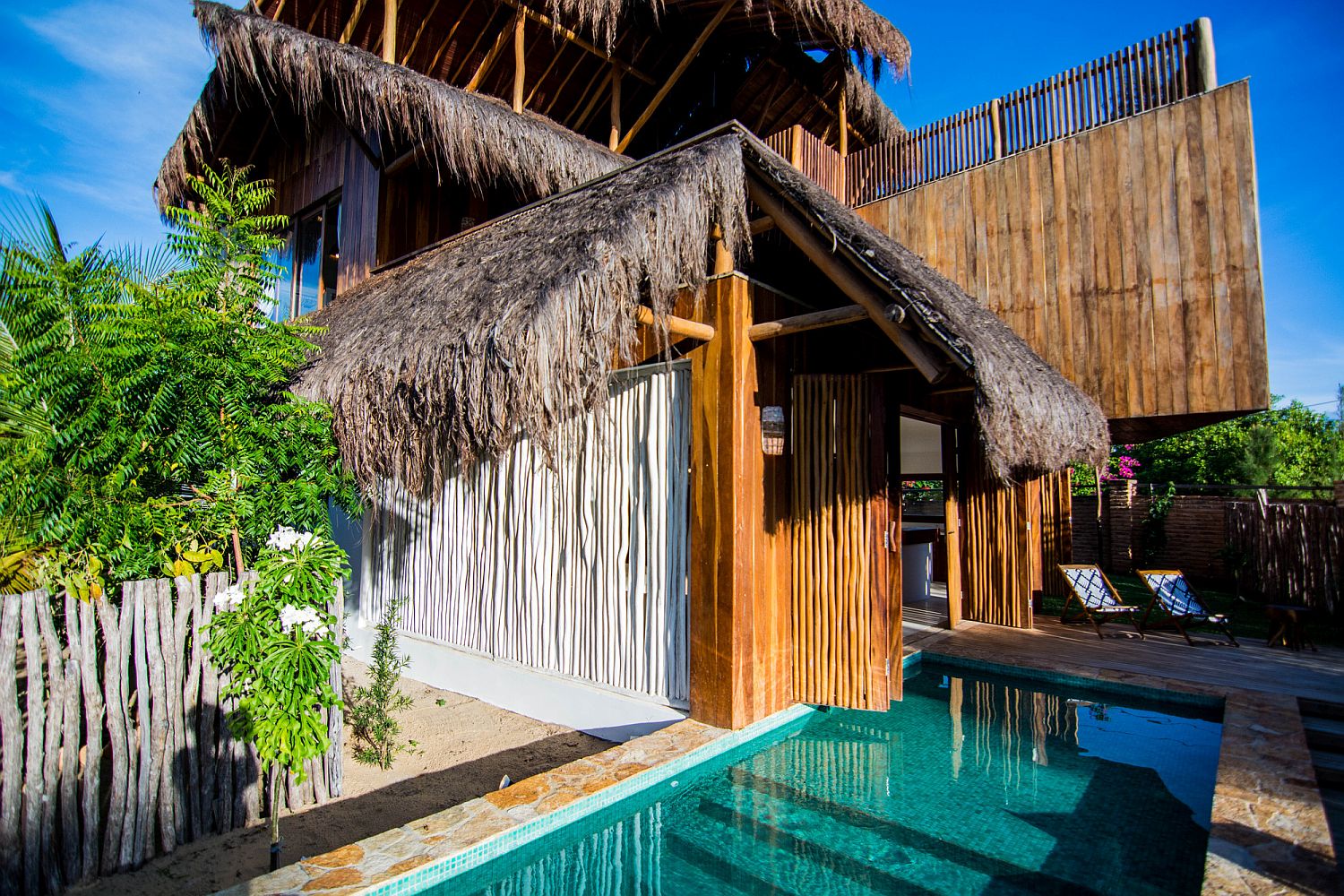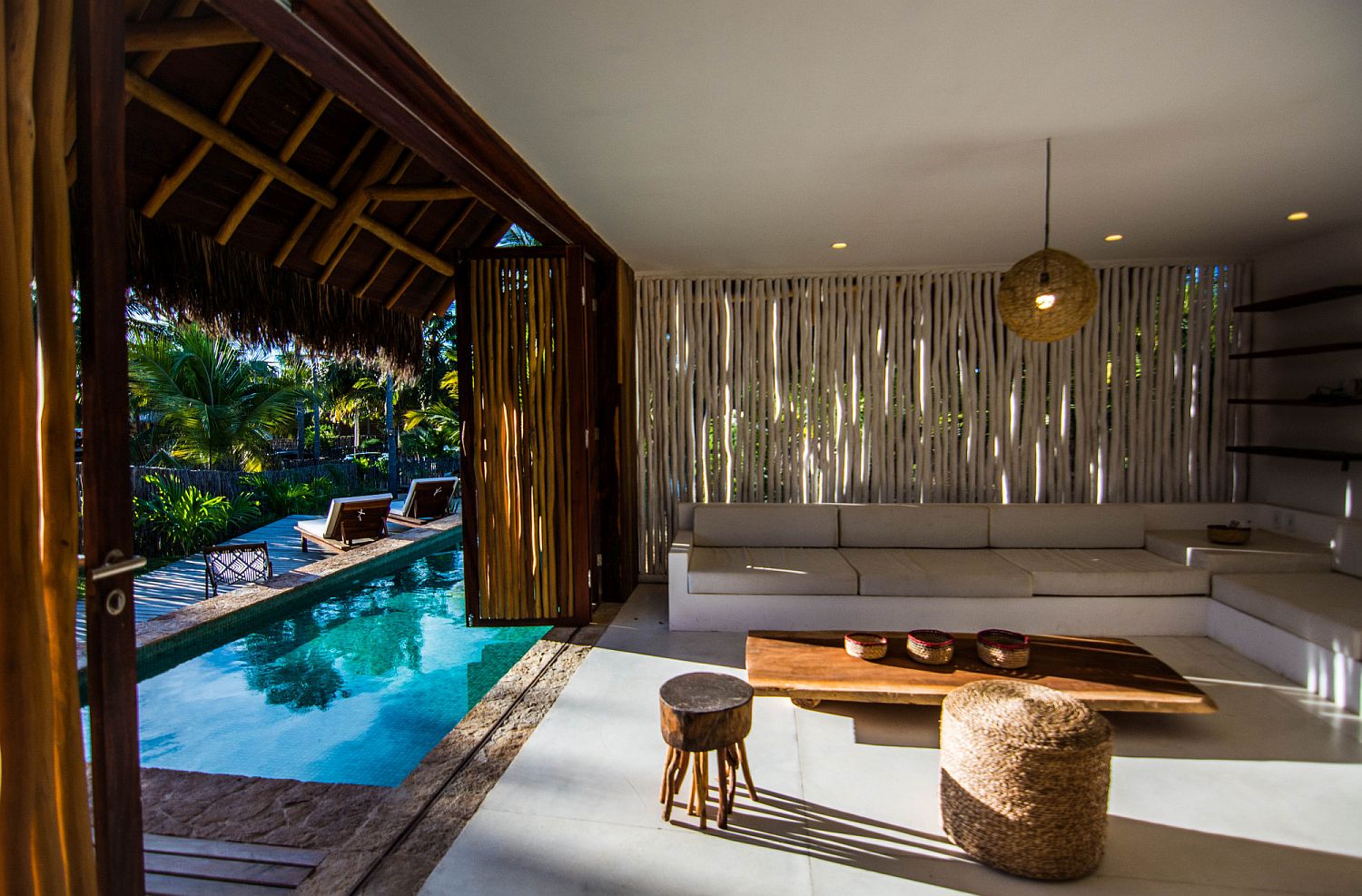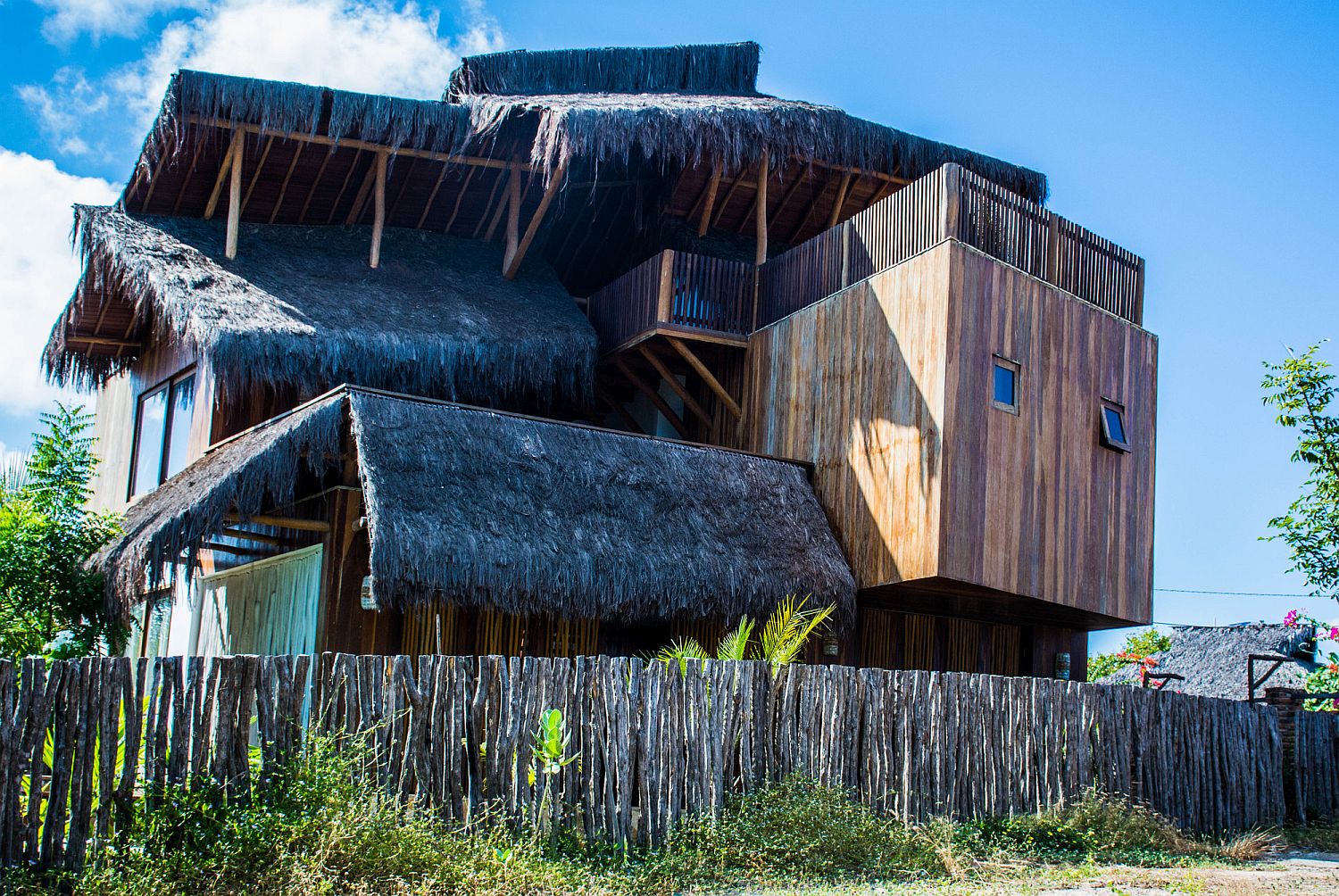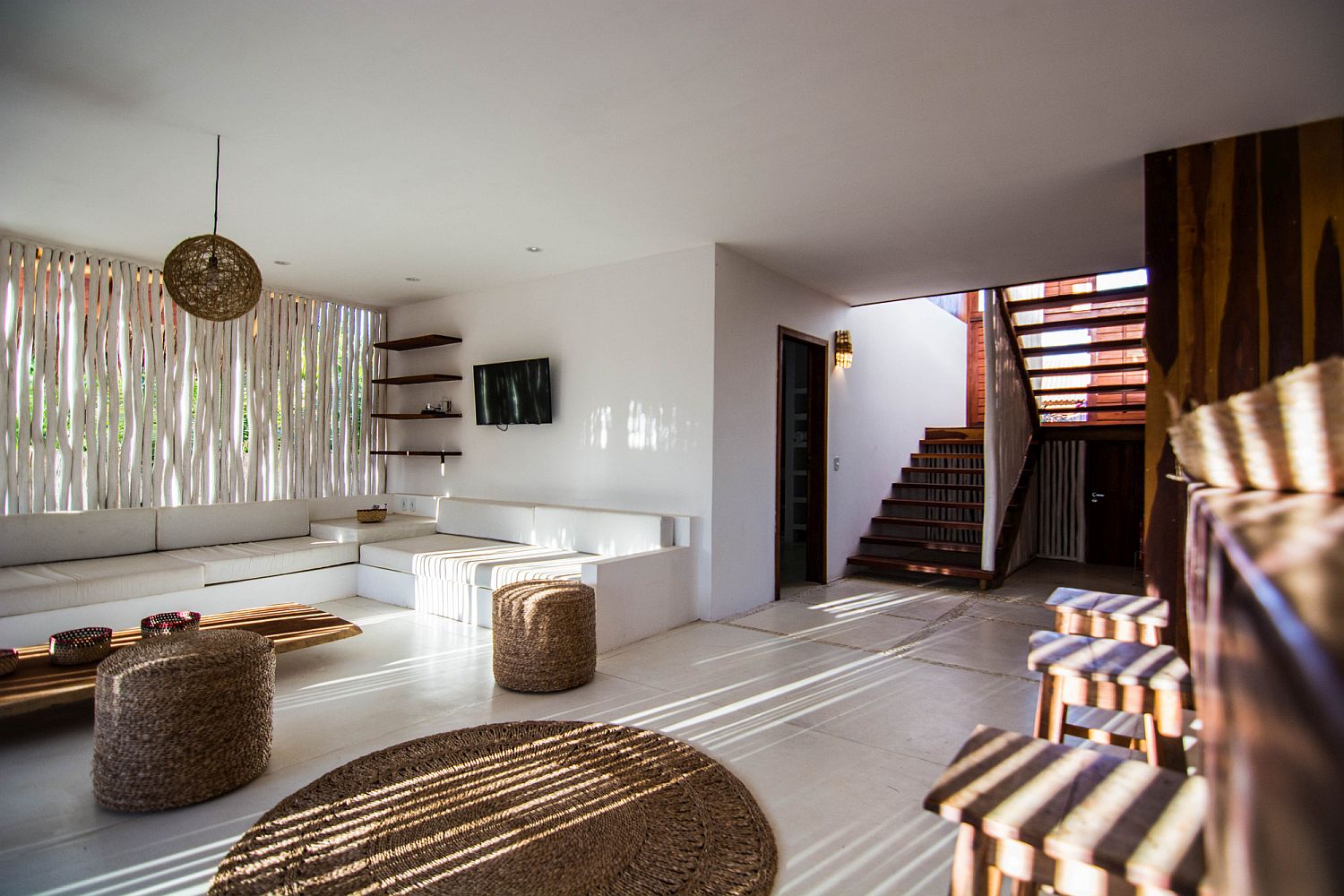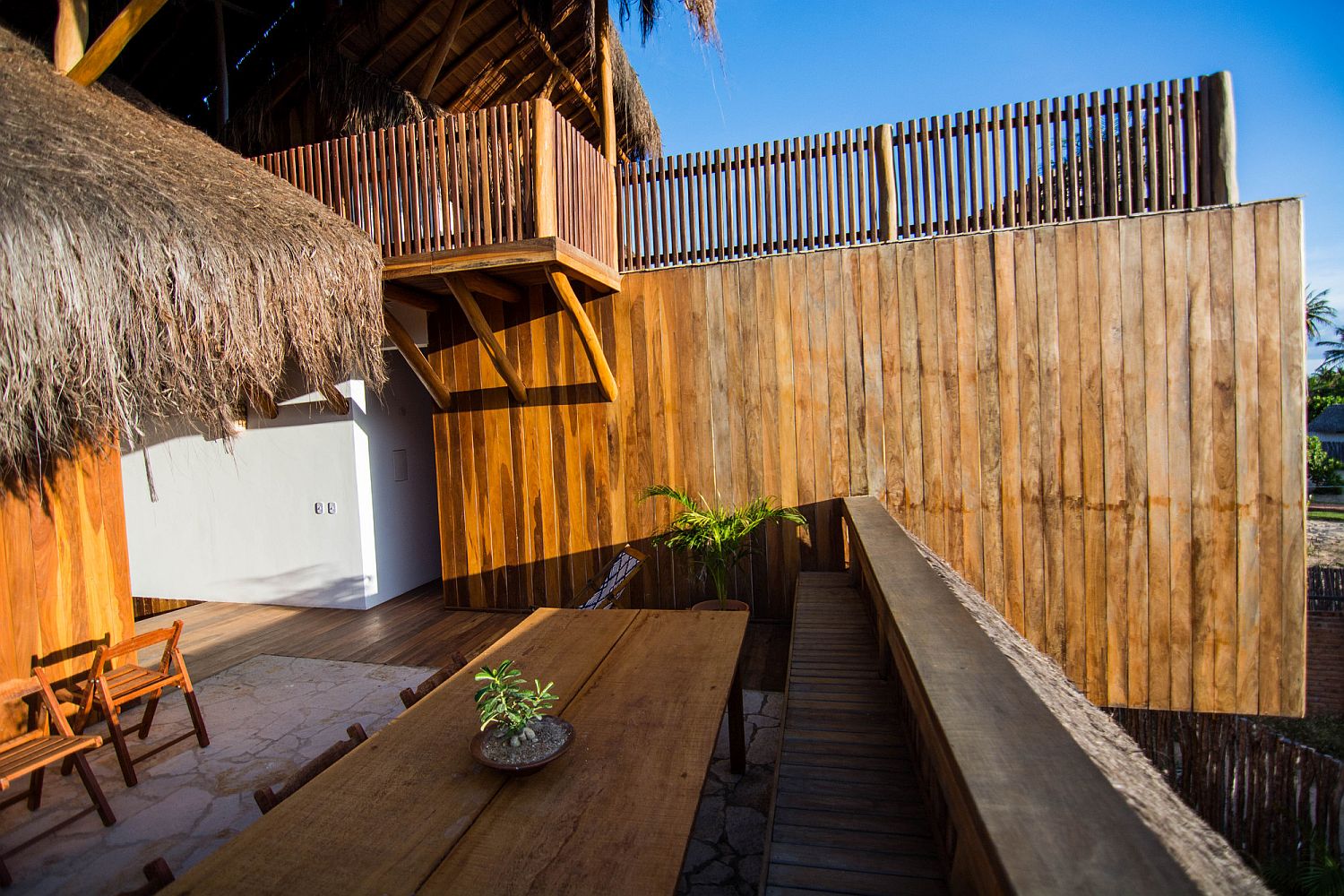 A sweeping wooden deck next to the pool, a layer of natural greenery and custom wooden outdoor furniture complete this awesome summer home that is as easy on your soul as it is on your eyes! [Photography: Leona Kayá Deckelbaum]
RELATED: Hog Pen Creek Residence: Expansive Austin Home with Modern Rustic Beauty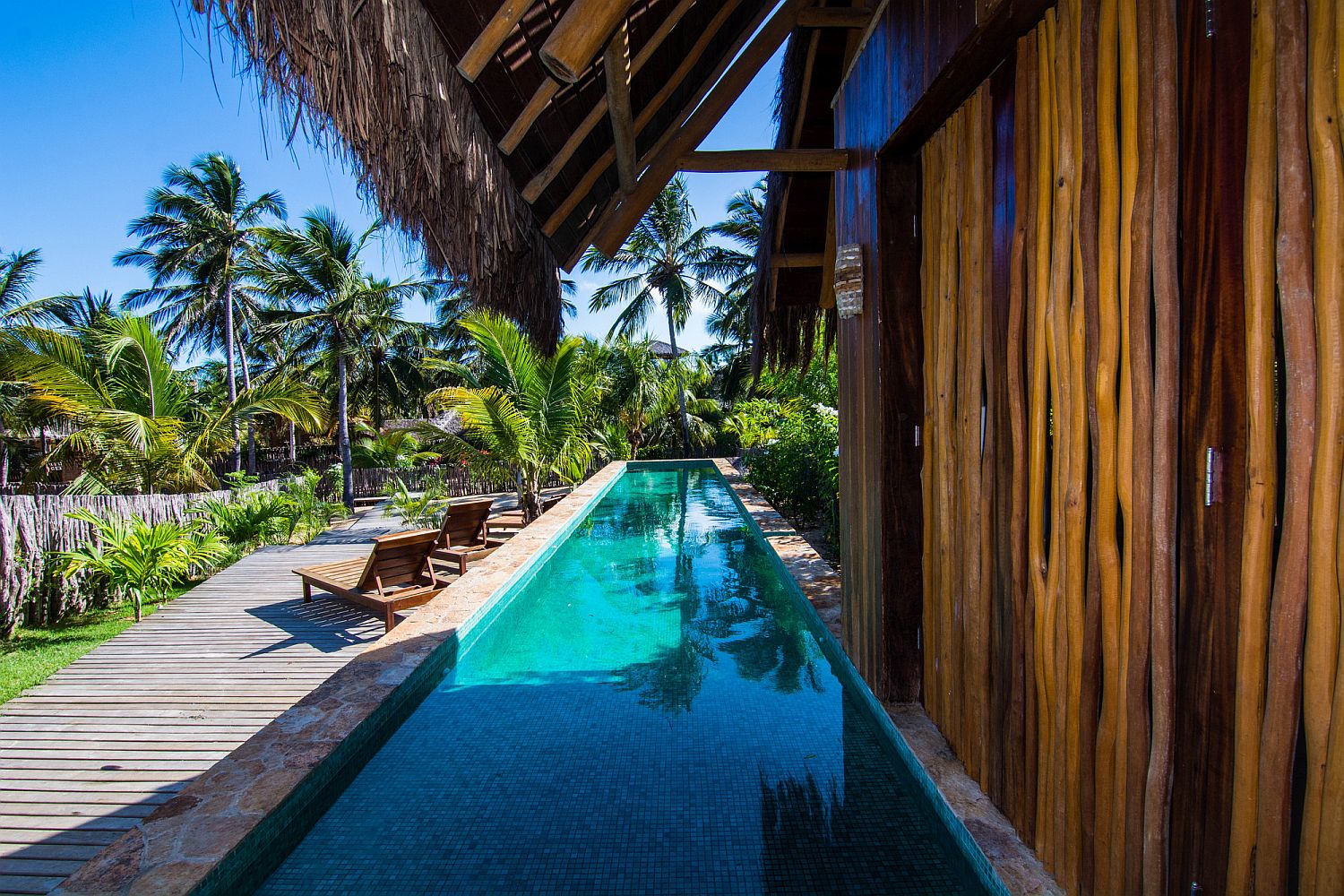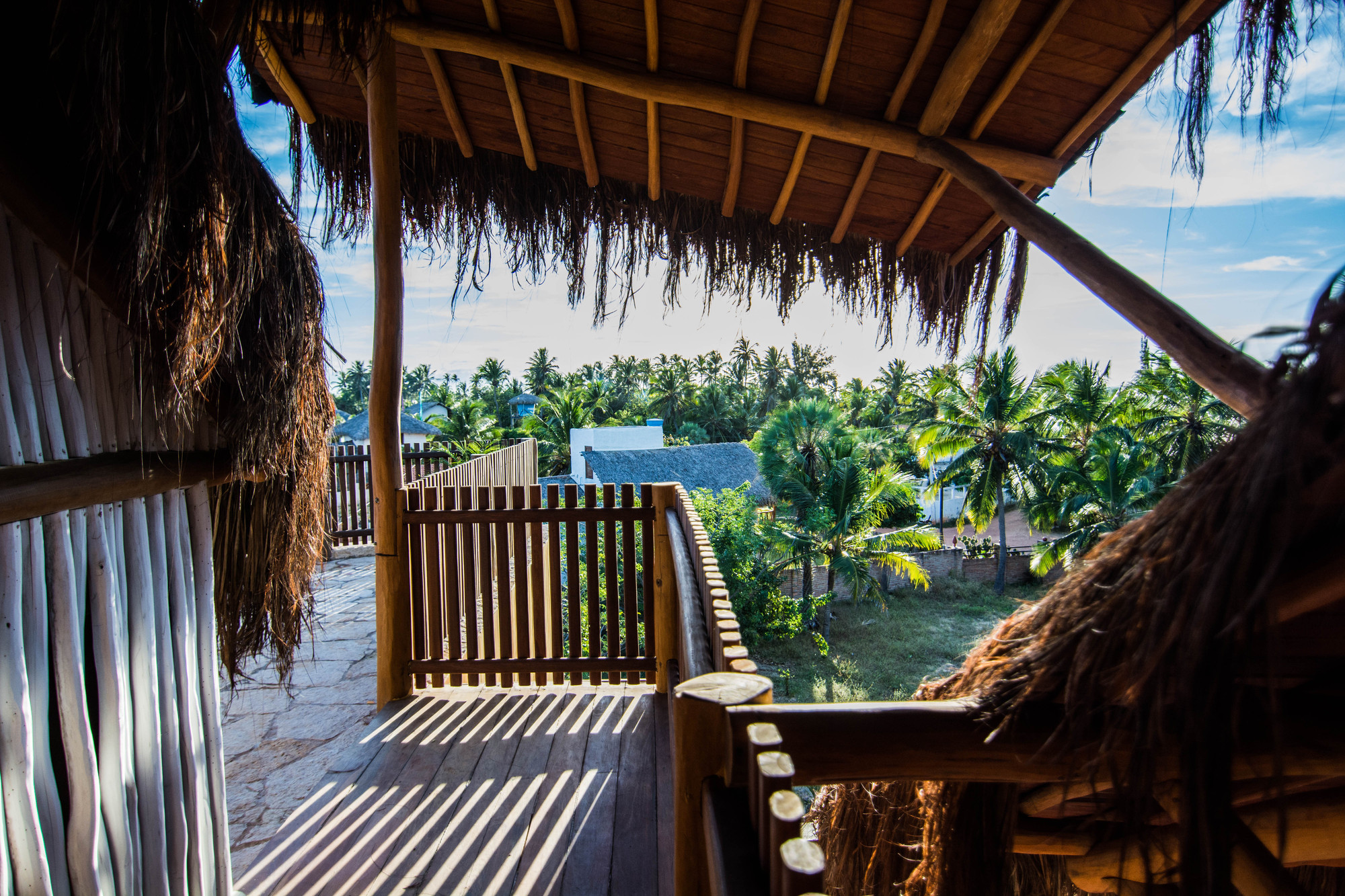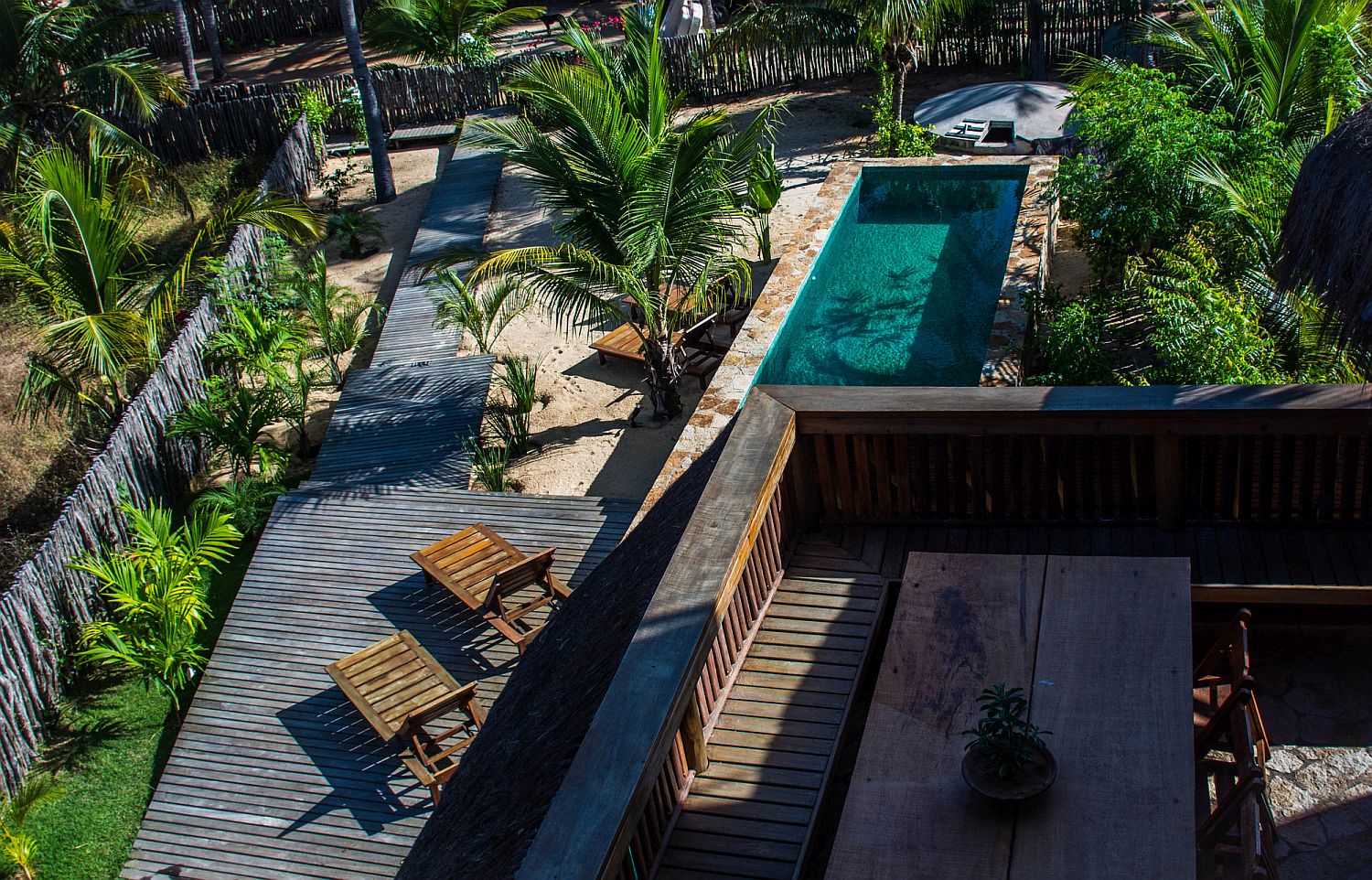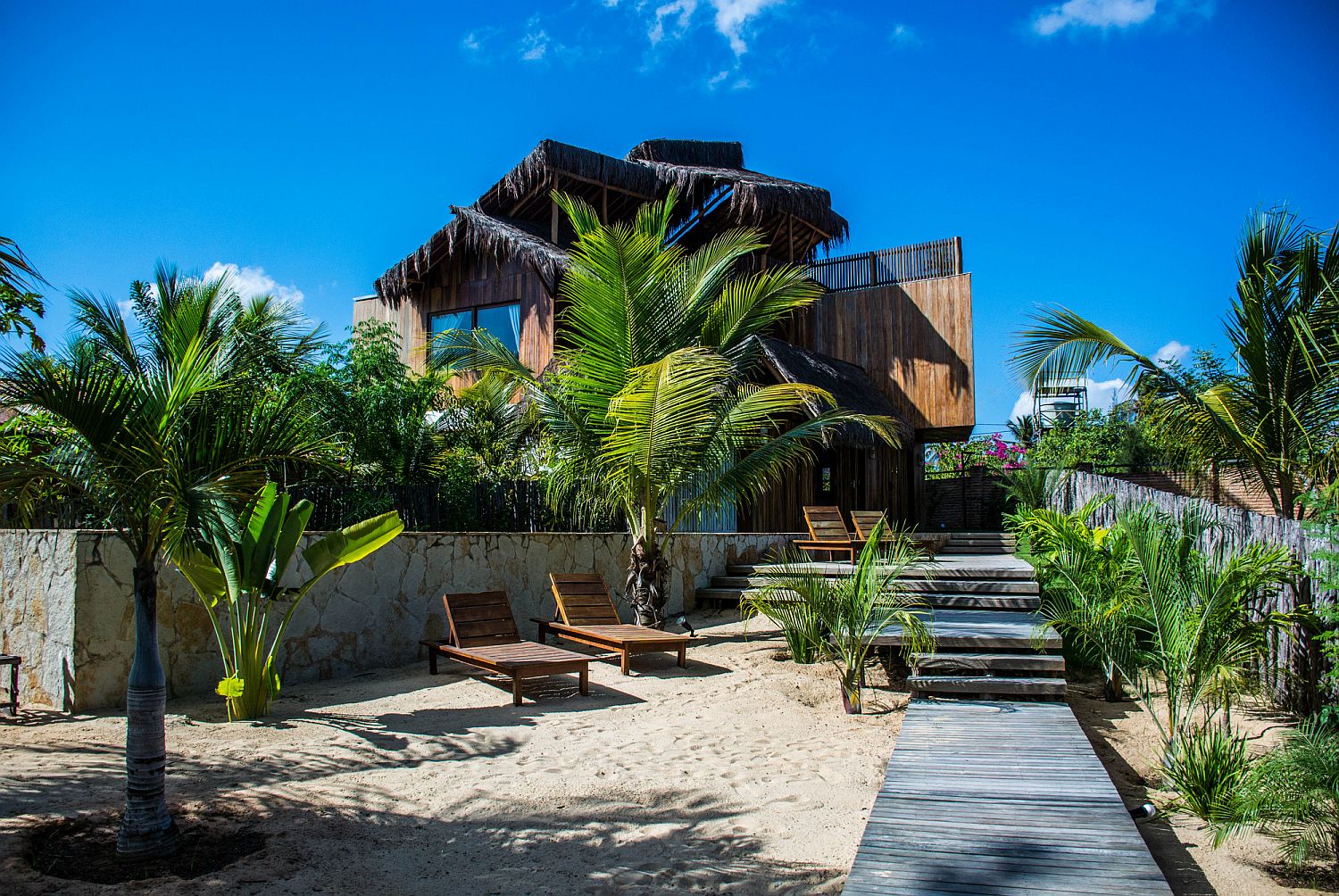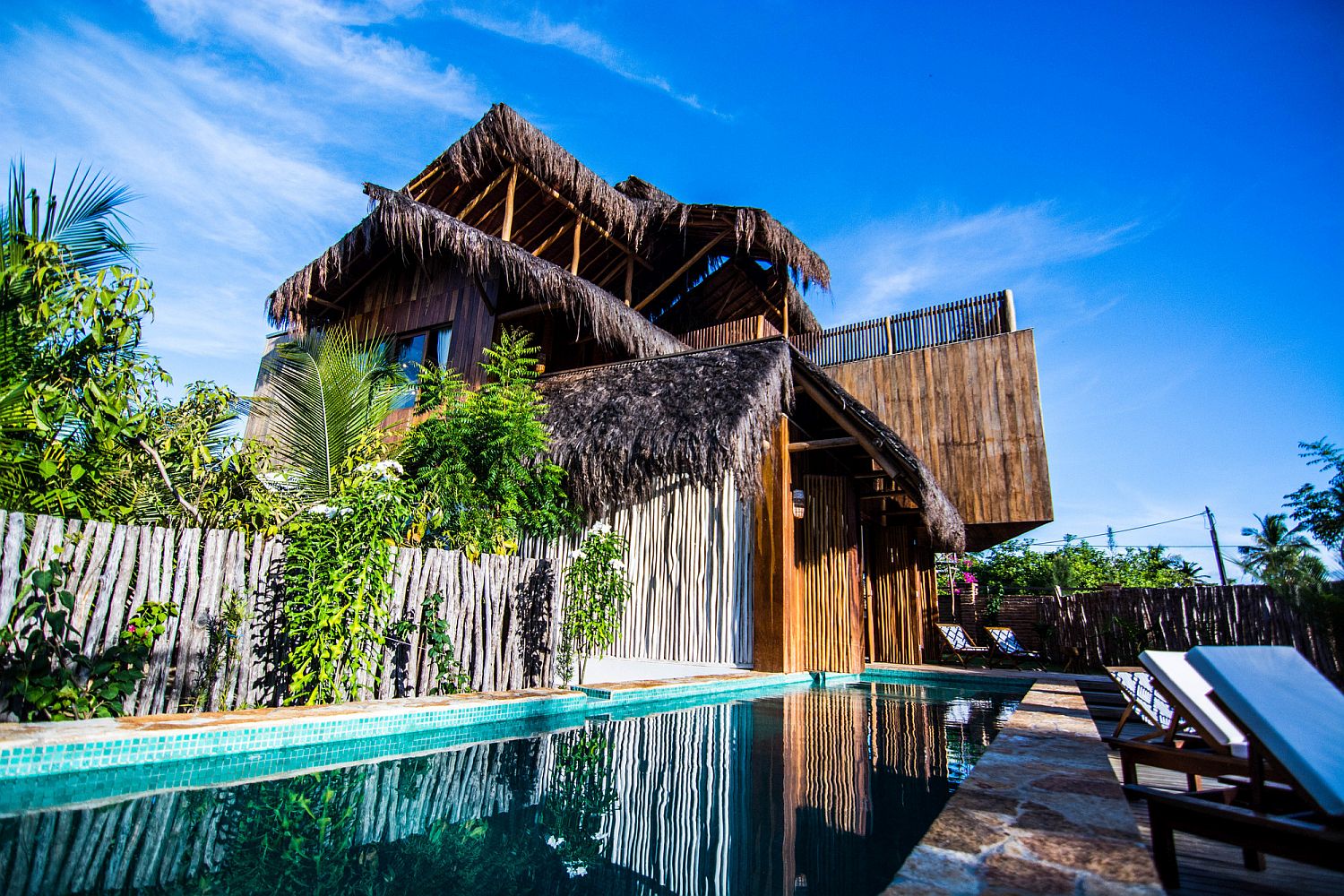 You're reading Stunning Summerhouse with Rustic Beauty Engulfed in Piassaba Roof, originally posted on Decoist. If you enjoyed this post, be sure to follow Decoist on Twitter, Facebook and Pinterest.