We love the idea of turning unused and forgotten spaces into inhabitable interiors where modernity is cleverly intertwined with functionality. This is just what we get as we step into the two delightful and light-filled basement apartments in Madrid designed by MINIMO. The M02 project sees the twin basement units being turned into elegant modern apartments where every inch of space is maximized and done so without excessively using modular storage solutions. Clad in wood and white, the new 45 square meter apartments feel much more spacious than it really is thanks to the use of partition-free floor plan.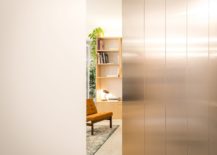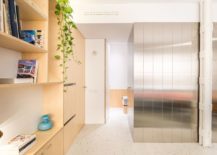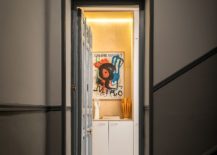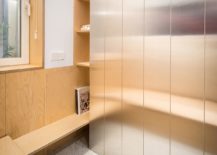 Custom birch plywood décor shapes every storage unit and shelf inside the small apartments and white creates a neutral backdrop that allows every little accent to stand out visually. Indoor plants and chairs add pops of color to the living room white the tiny bedroom and bathroom feel like an extension of the living space. At the heart of the apartment is a stainless steel cabinet unit that adds glitz and provides a reflective surface, adding to the visual-lightness of the small interior.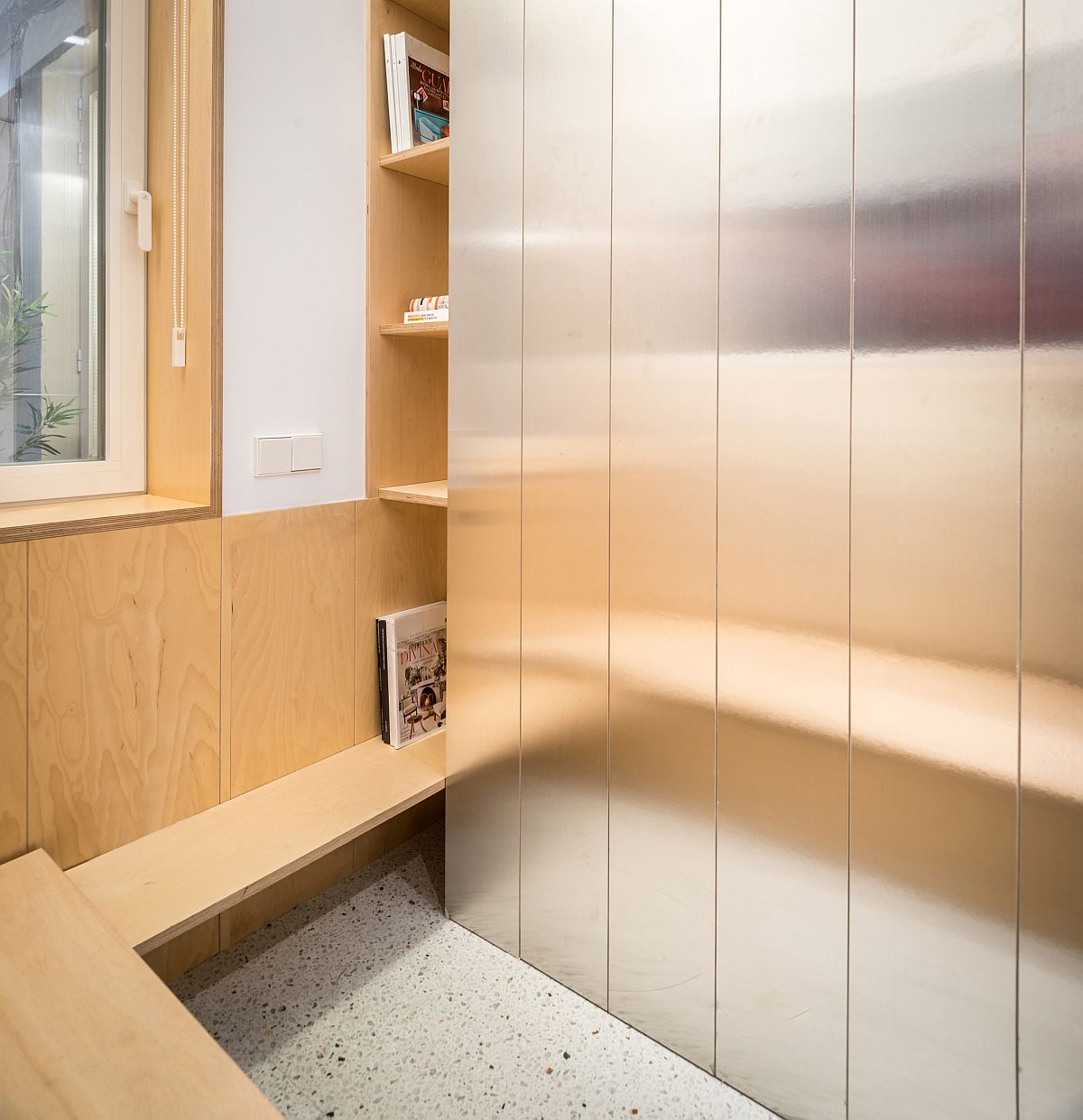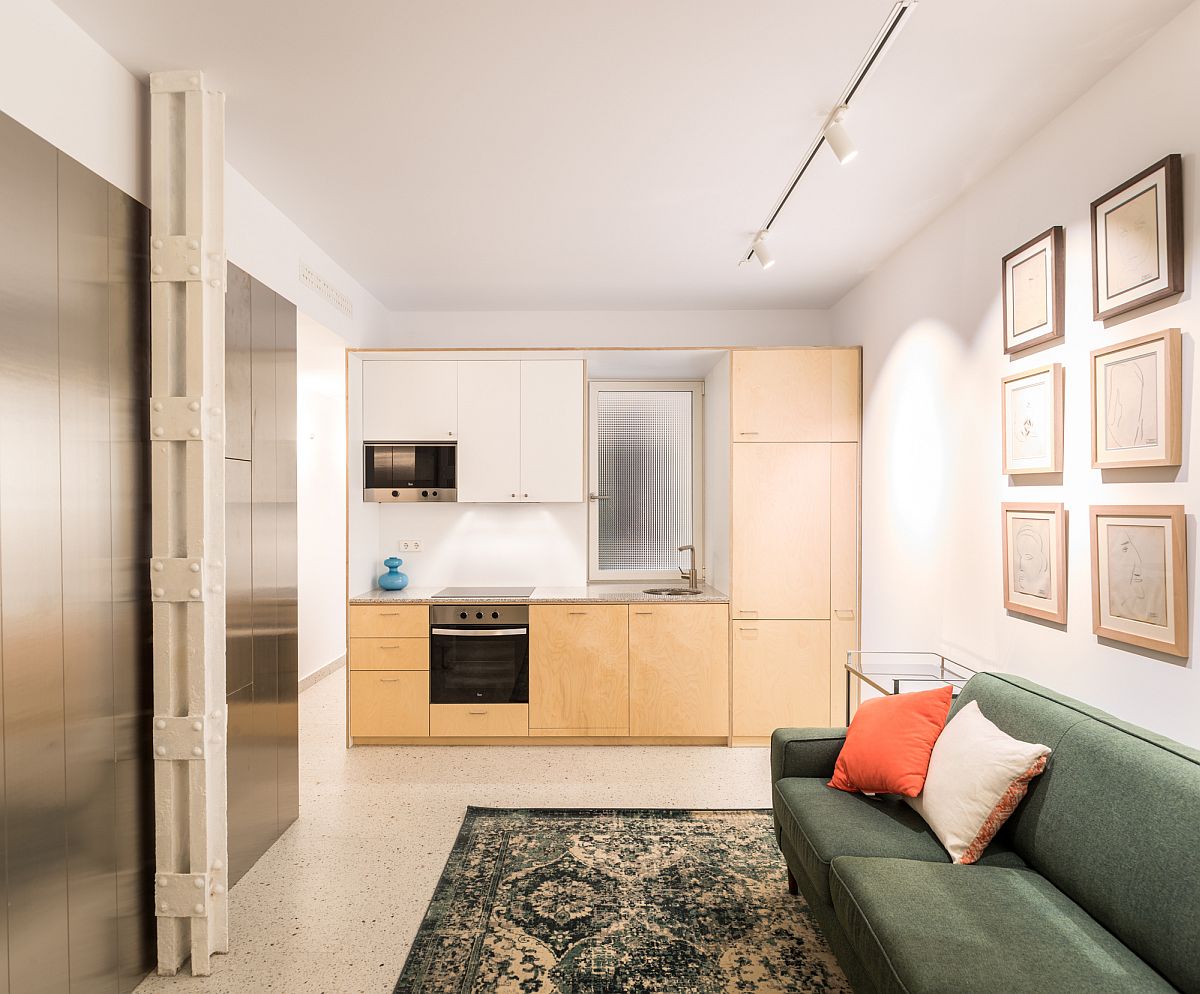 Birch plywood furniture inside the apartments does not touch the ceiling and maximizing vertical space allows homeowners to tuck away the mess while shaping a clutter-free living environment. Minimal and unassuming, these Madrid apartments do not feel like basement units in any shape of form. [Photography: Amores Pictures]

You're reading Dark Basement Units Turned into Ultra-Tiny, Space-Savvy Apartments, originally posted on Decoist. If you enjoyed this post, be sure to follow Decoist on Twitter, Facebook and Pinterest.