As Coronavirus pandemic brings the world around us to a screeching halt, one of the most essential steps in beating this deadly virus has emerged as 'social distancing' and isolation. For some this can be incredibly hard while it could come naturally to others. No matter who you are, being confined within your house for days voluntarily can be a really difficult task. But that does become a lot more pleasant when you have an escape in your own backyard like this gorgeous Writer's Studio designed by Eric J. Smith in Connecticut. Yes, you cannot instantly create a getaway as beautiful and engaging as this awesome studio filled with a collection of 17000 books. But it does give you plenty of design inspiration!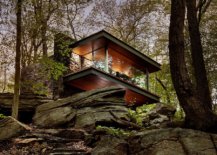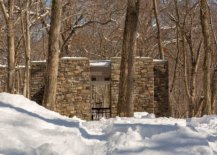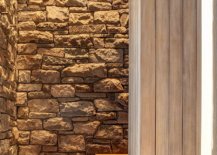 The 650-square meter retreat was built using stone walls and take you back in time with an almost historic, dry-stacked look that uses fieldstone and bluestone walls. The stone walls are only interrupted by sweeping glass walls on the upper level and woodsy charm on the lower level of this backyard studio. The best part about it is the way it seems to extend outwards and into the tall oak trees that surround the home. This allows those inside to enjoy the many sights and sounds outside and to observe nature without having to actually risk going outside.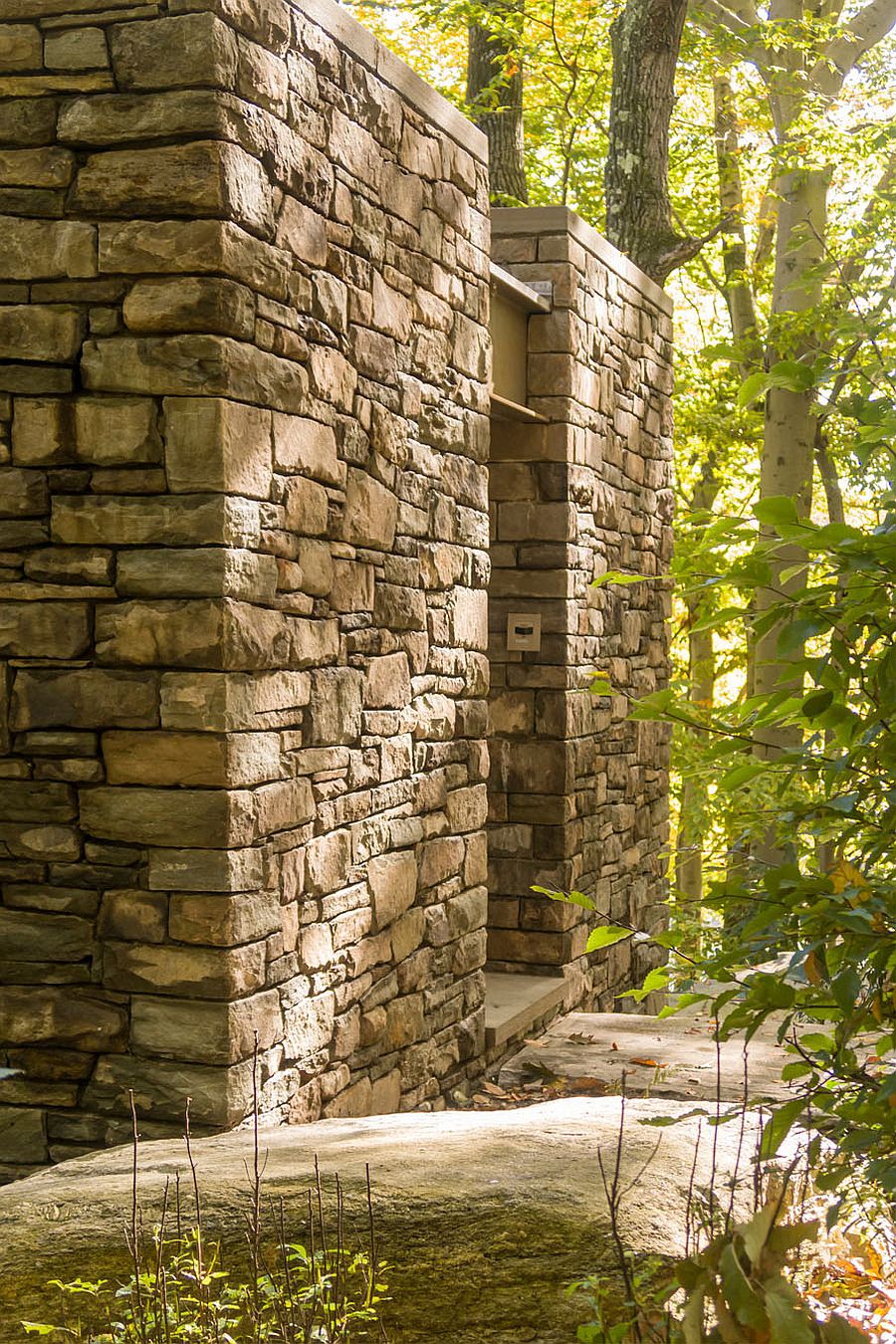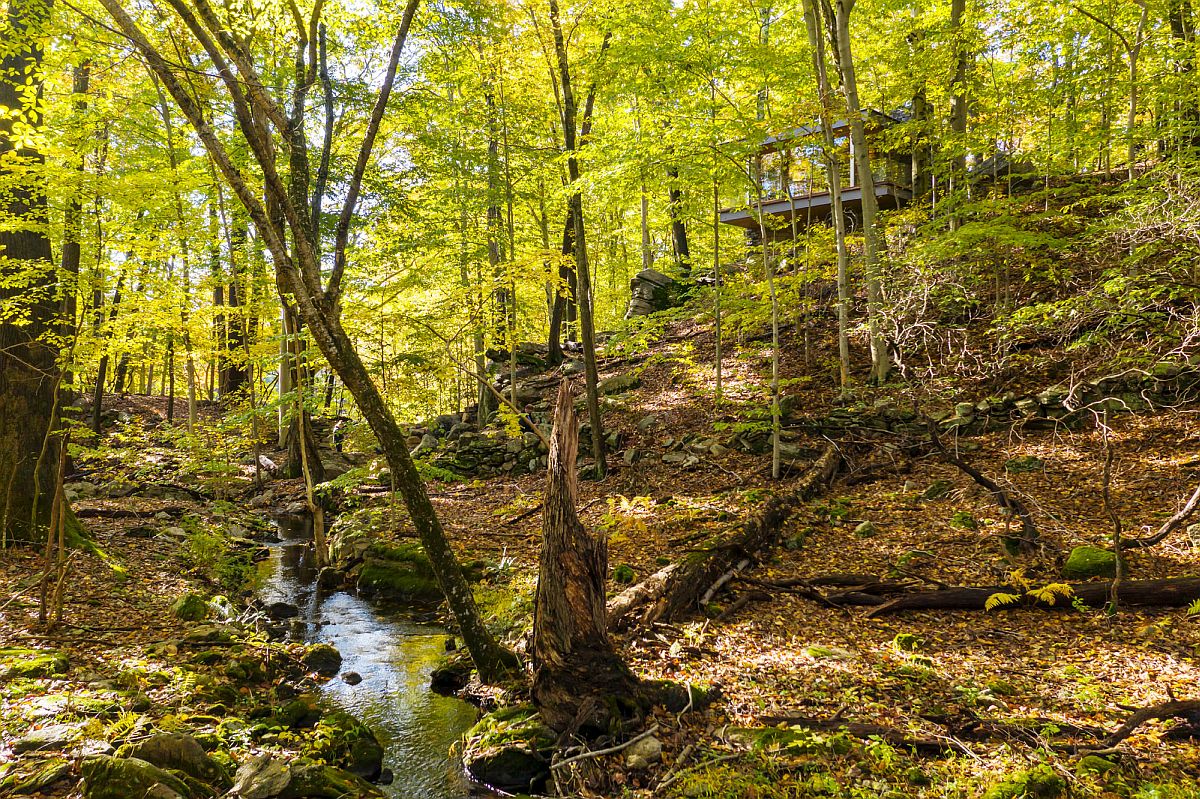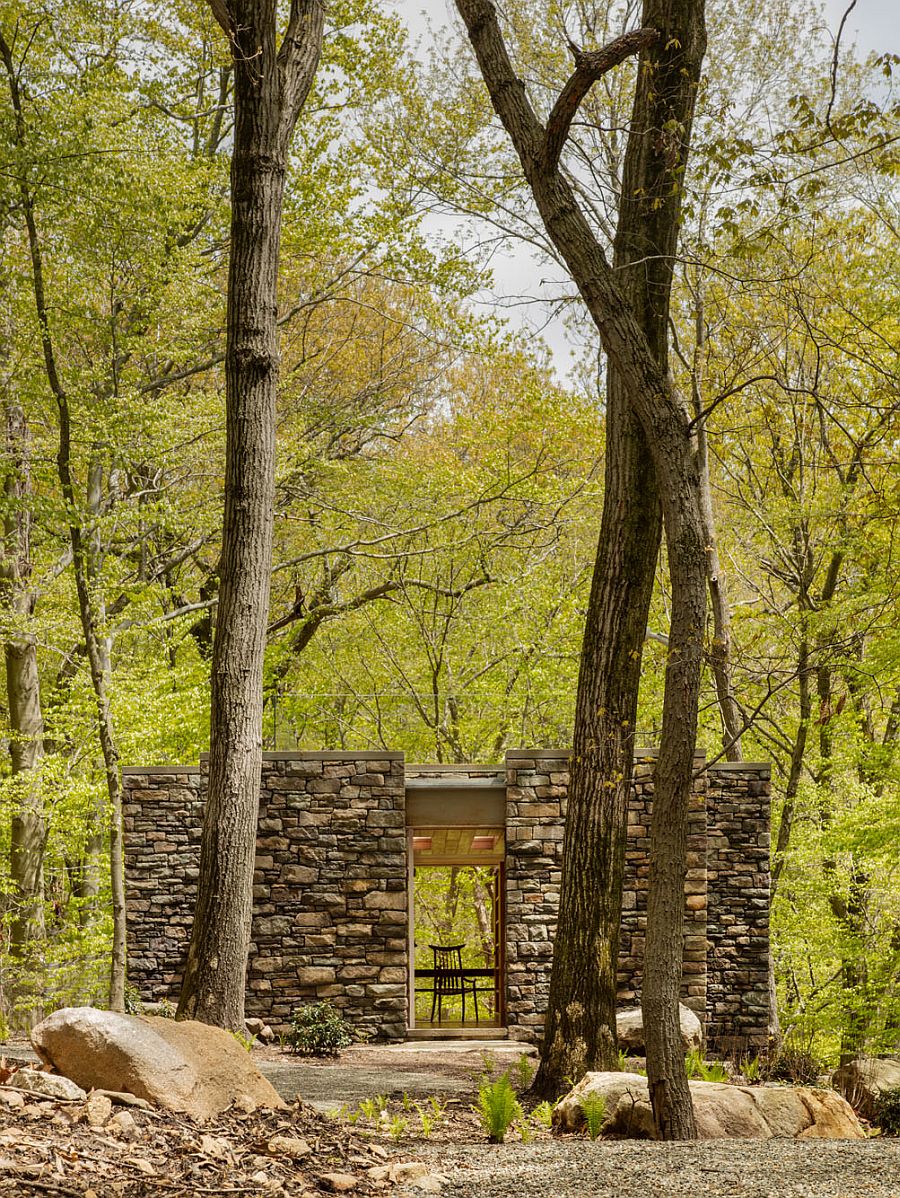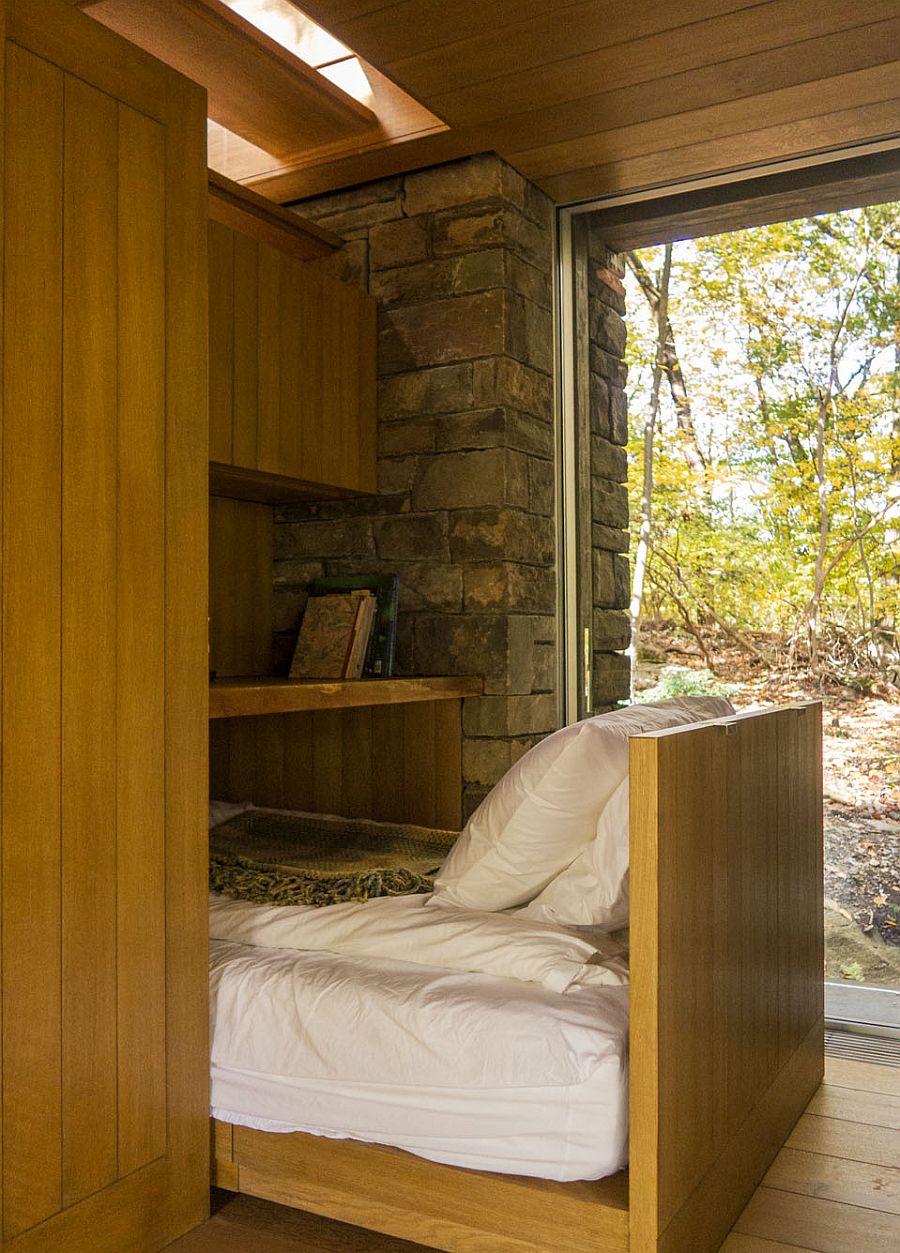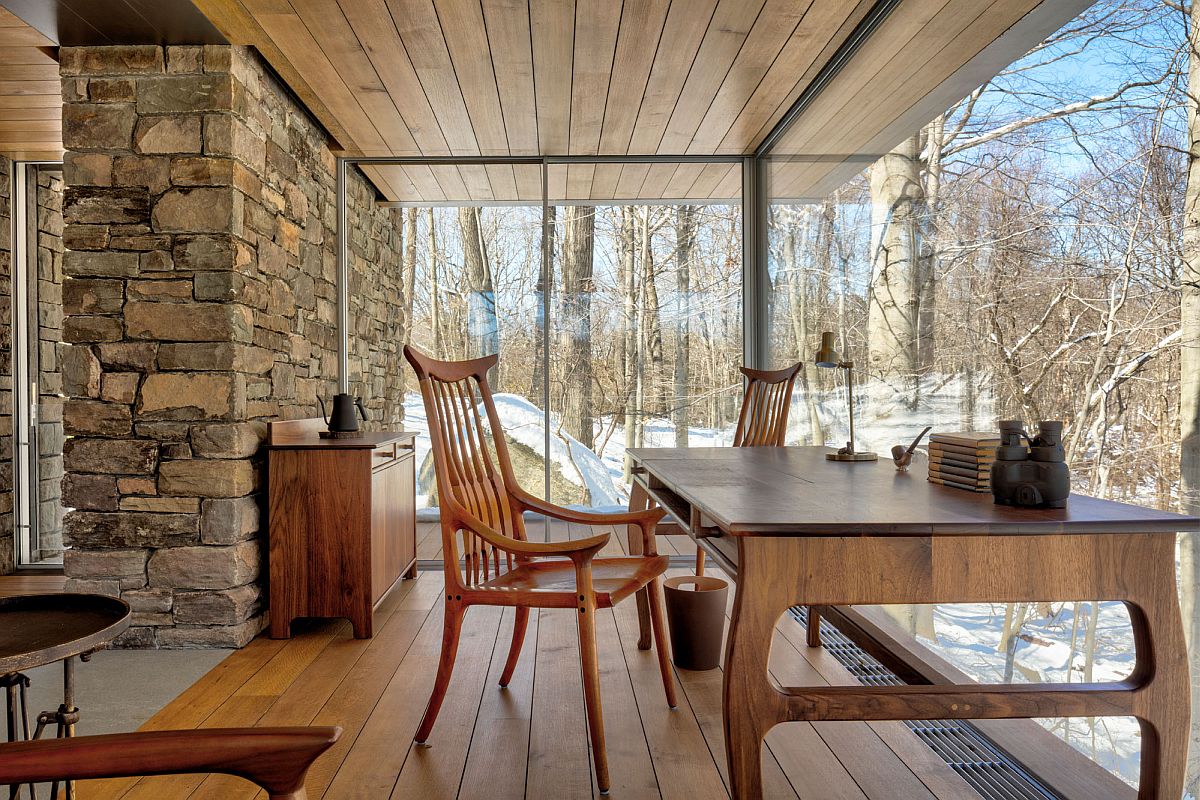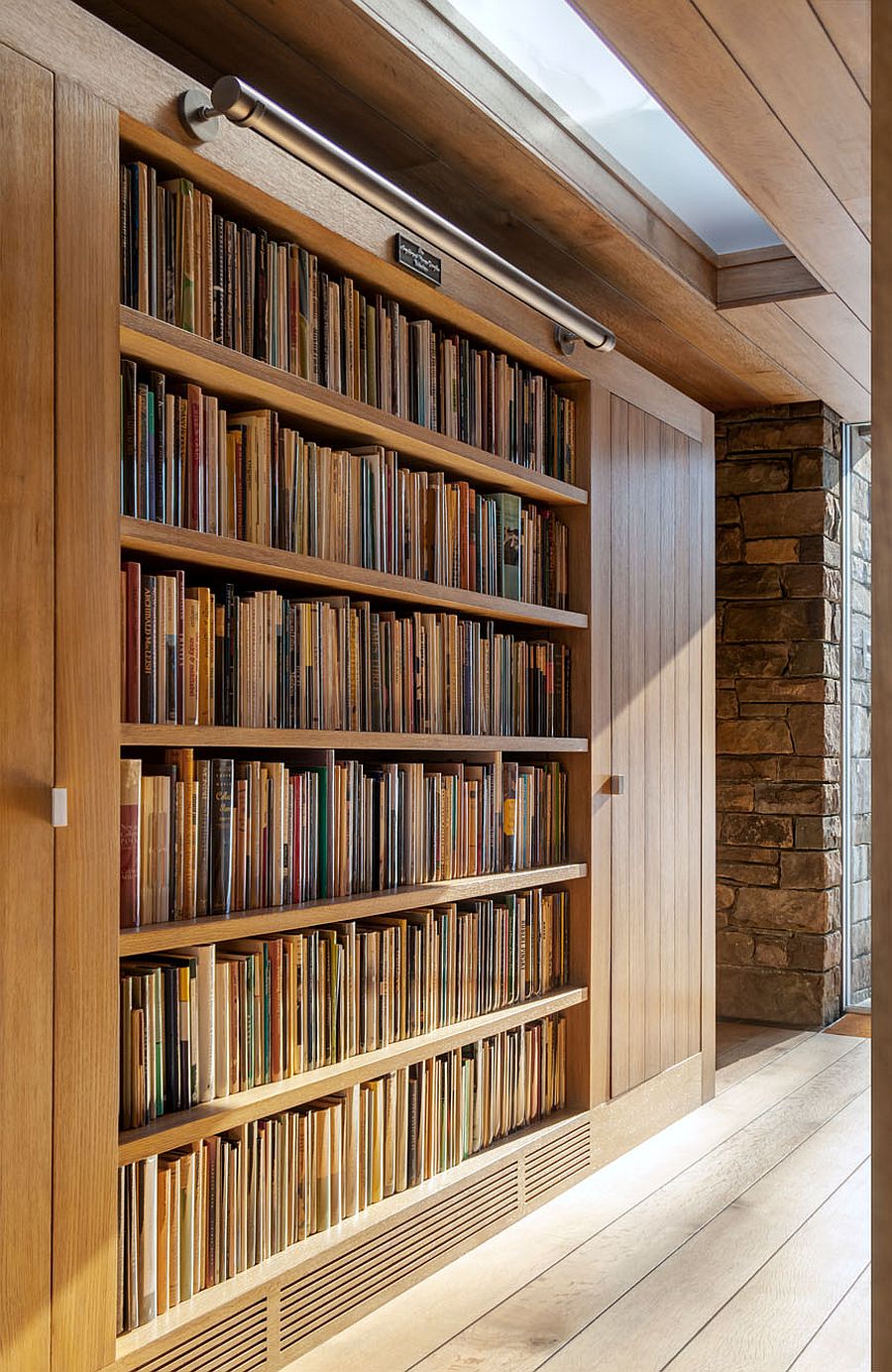 Apart from the studio on the upper level, you also have a small kitchen, coffee station and single bed that can be pulled-out when needed creating a self0sufficient refuge where a bibliophile would never feel bored! If you are a book-lover, it is hard to imagine a more relaxing and stimulating escape than this unique Studio. [Photography: Durston Saylo]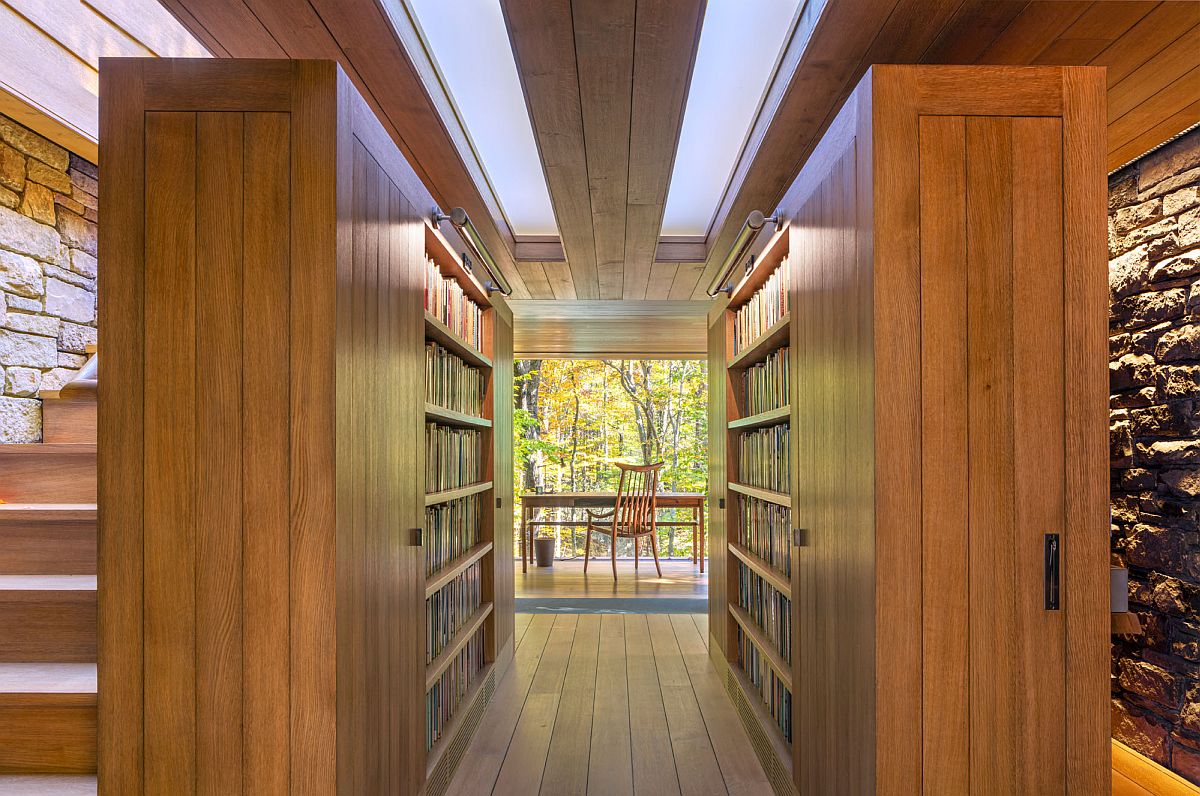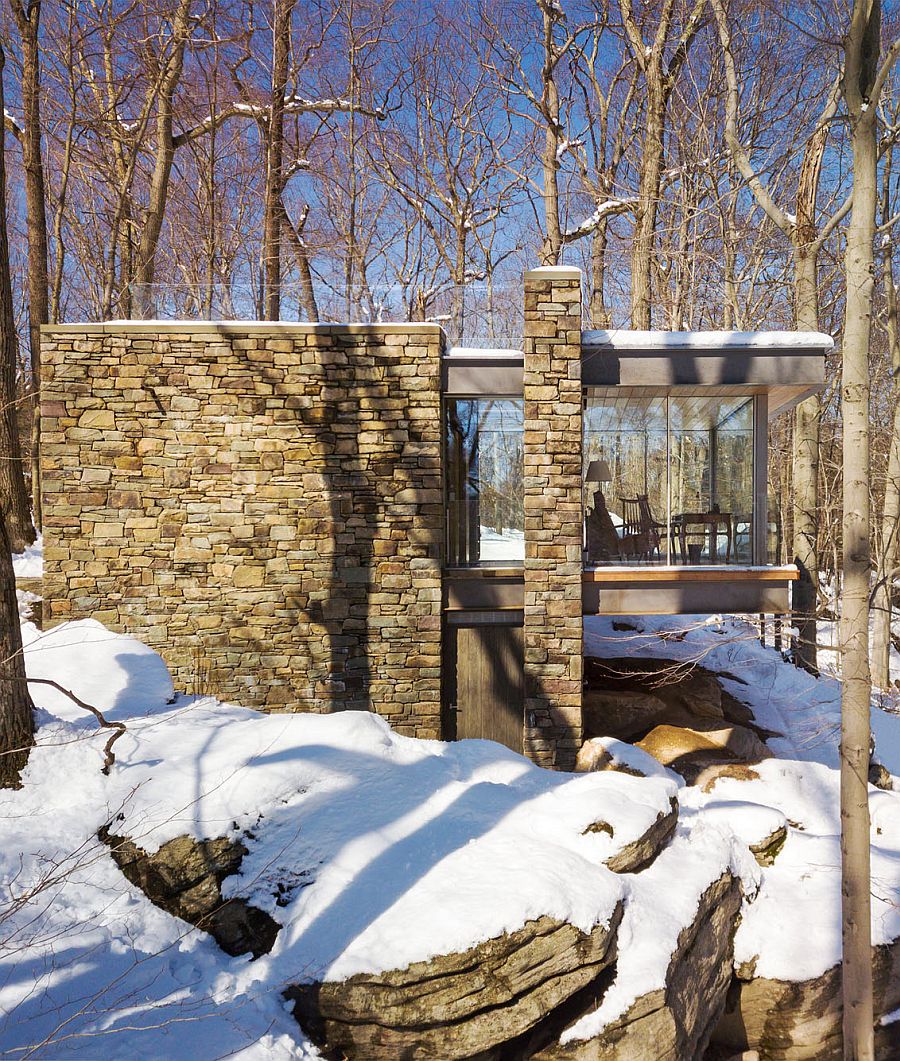 You're reading Isolate Yourself and Embrace Nature: Glass-Enclosed Writer's Studio Over a Hill, originally posted on Decoist. If you enjoyed this post, be sure to follow Decoist on Twitter, Facebook and Pinterest.