Not every home is built on a perfectly square and even lot where everything is all too straightforward. In fact, some of the most beautiful and exceptional residences were born because of challenging topography. Villa Ellsinger in Gothenburg falls in the latter category as the architect duo who inhabit it created a stunning space that sits neatly on a series of 17 sleek and stylish metallic columns. The glitter of metal does not stop here as you have an eye-catching aluminum exterior that covers the house and gives it a durable and low-maintenance cover. Designed by Ellsinger Arkibad, it is white, wood and cork that shape the interior of this light-filled, cheerful home.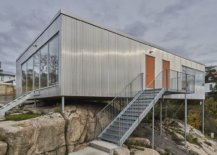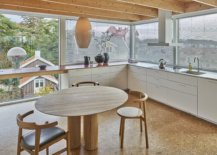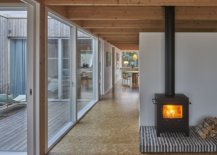 A central atrium and deck provide sitting space next to the living area even as a staircase leads to the entry. Granite rocks on the lot are left largely undisturbed thanks to the use of super-slim supporting beams with natural greenery around the home adding to the exceptional charm. Pink accents add color to an otherwise neutral setting with glass walls creating visual connectivity with the outdoors. Warm lighting and functional Scandinavian style décor complete this fabulous residence. [Photography: Åke E:son Lindman]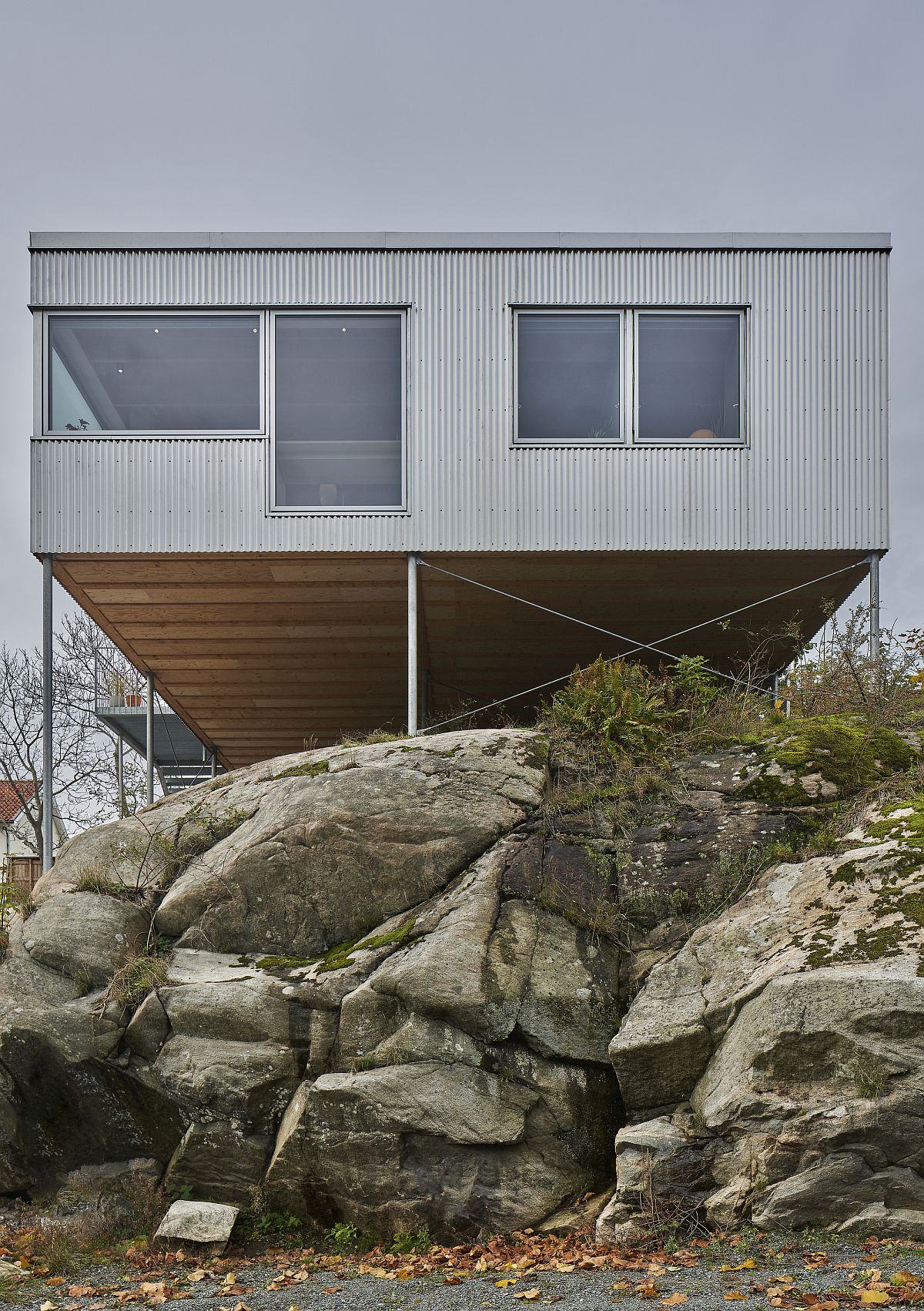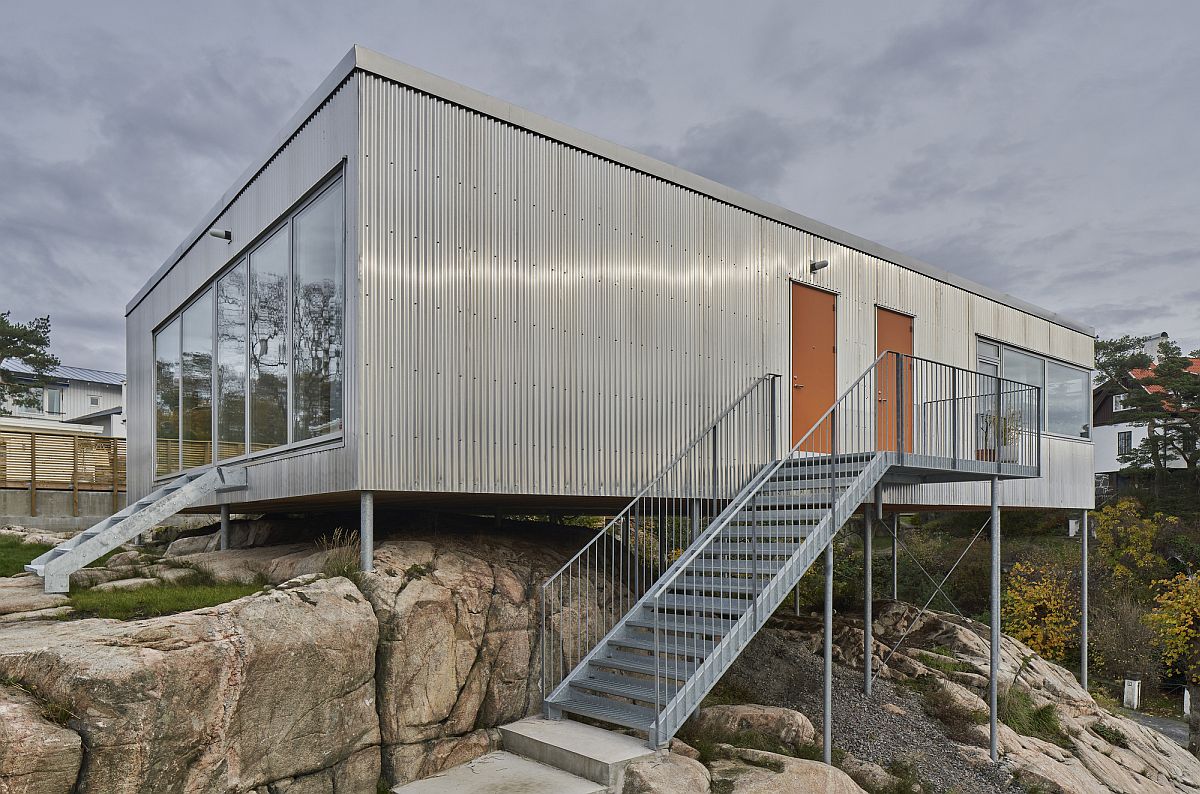 Since everything is fitted on one floor, it was important to create a light source in the centre of the building with the help of the atrium, home to the family's private courtyard. This also meant four new facades and with it a more flexible and efficient way of using the space. It not only gives light but also a pleasant coolness during warmer periods.
You're reading Villa Ellsinger: Large Aluminum Box Sits atop 17 Sleek Metal Columns, originally posted on Decoist. If you enjoyed this post, be sure to follow Decoist on Twitter, Facebook and Pinterest.