If you like modern minimal homes in wood and white, then you will quickly fall in love with the Mushono House designed by Hearth Architects in Japan. The house has been set considerably deep on the lot because it sits so close to the main road. This gives those inside ample privacy even while drowning out the noise that surrounds the building. Both on the north and south sides of the home one can see modest yards and gardens that further create a layer of privacy. Beyond these natural buffer zones lies the twin-level home with the living area, kitchen and dining room on the lower level and bedrooms and bathrooms on the upper mezzanine floor.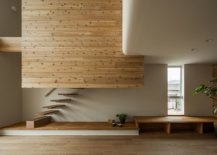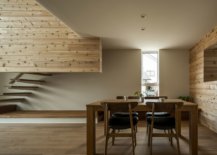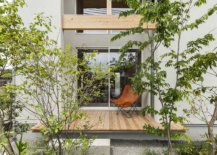 Once you step into the house, the first feature one notices is the beautiful double-height living area with ample natural light. Clerestory windows and sliding glass doors bring all the light one needs while the double-height design of the living spaces turns it into the focal point on the lower floor. Kitchen and dining area sit just below the mezzanine floor with this area also leading to the tatami room. On the upper floor you have the children's bedroom, a second hall and the master bedroom. Flow of spaces is seamless and stylish with one leading to the next.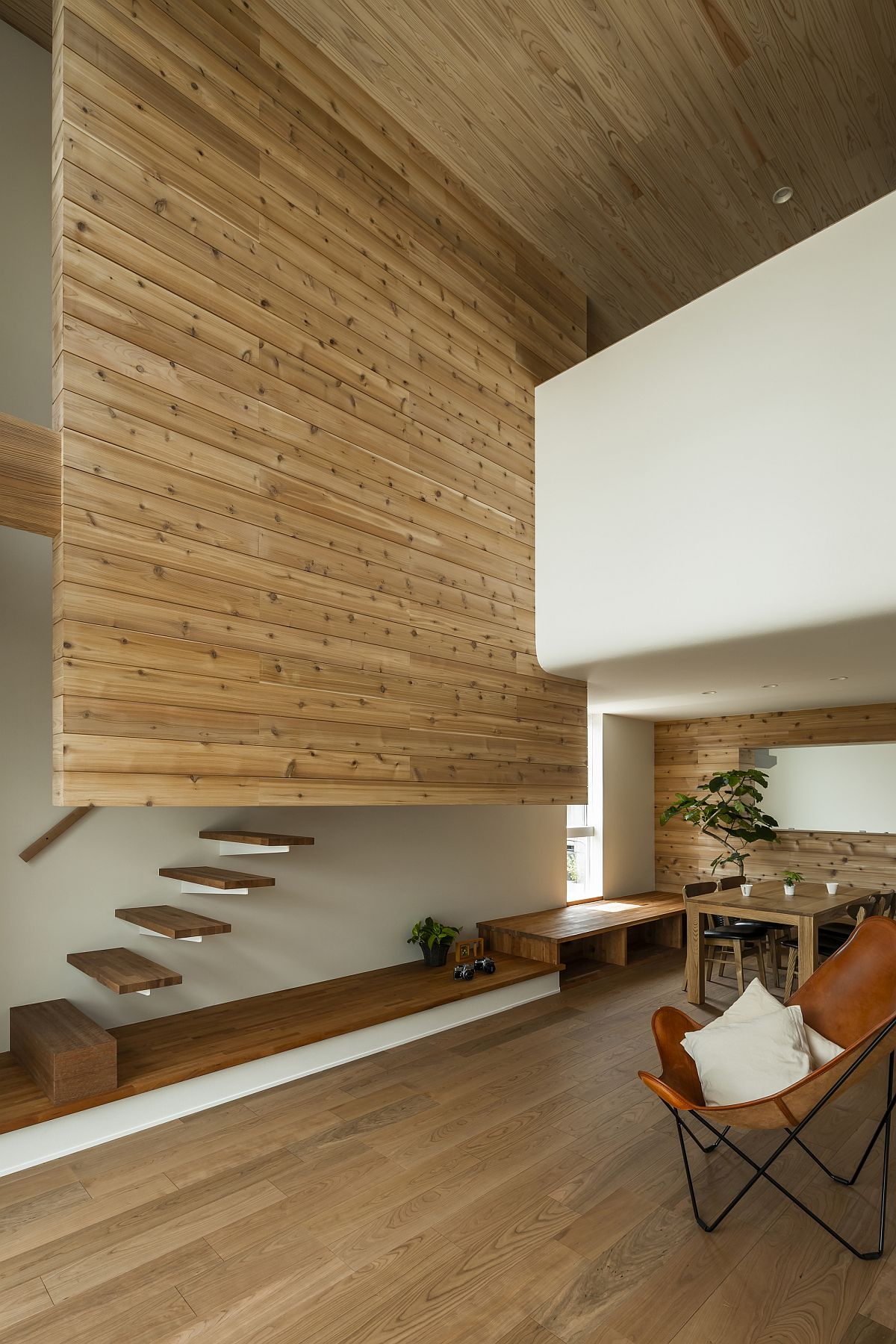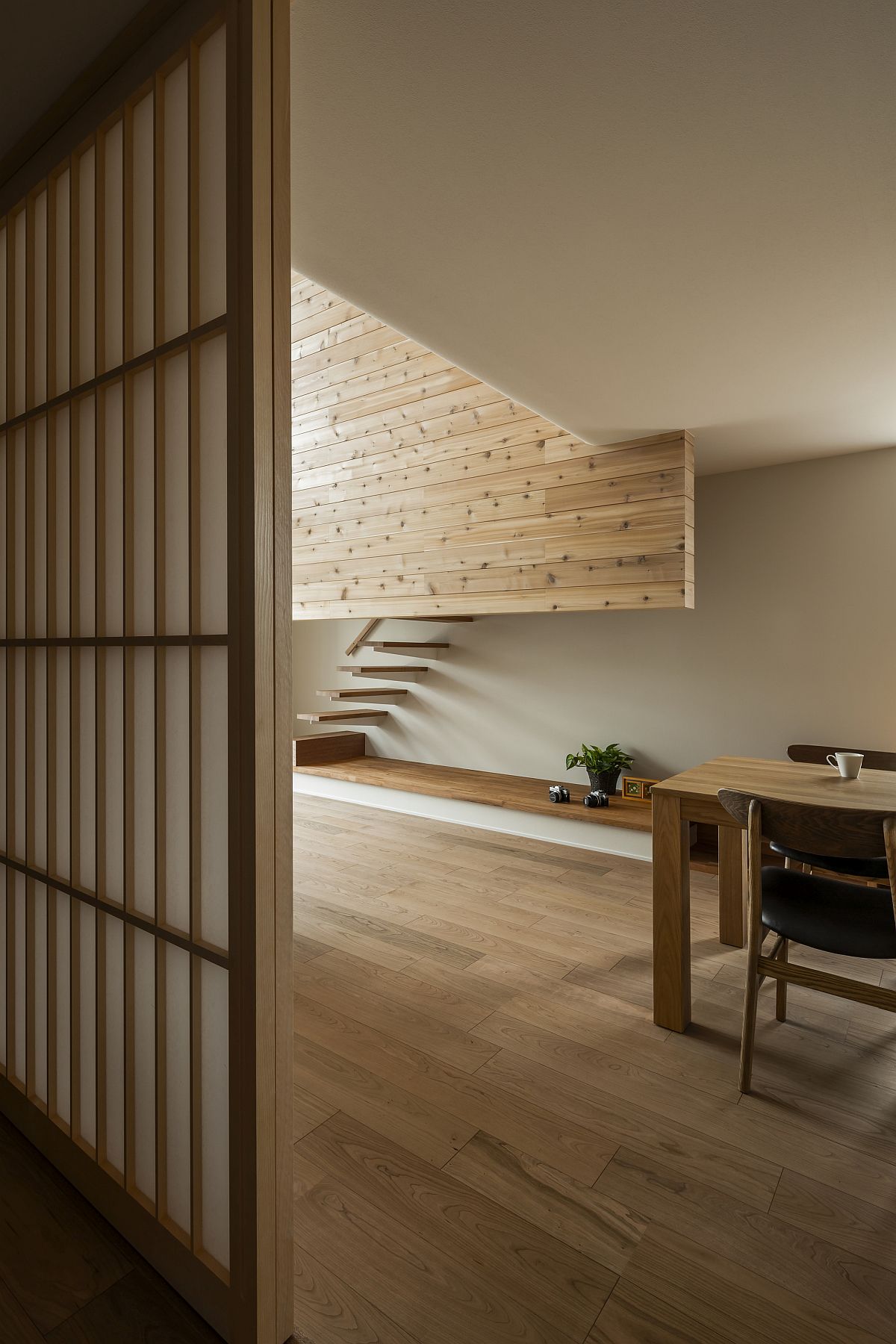 Orientation of the house, nifty use of windows and natural light bring passive heating and cooling to the building. The interior stays considerably cooler than the temperature outside in summer months and slightly warms up during winter months. This naturally makes for a more energy-efficient modern home where wood and white take over! [Photography: Yuta Yamada]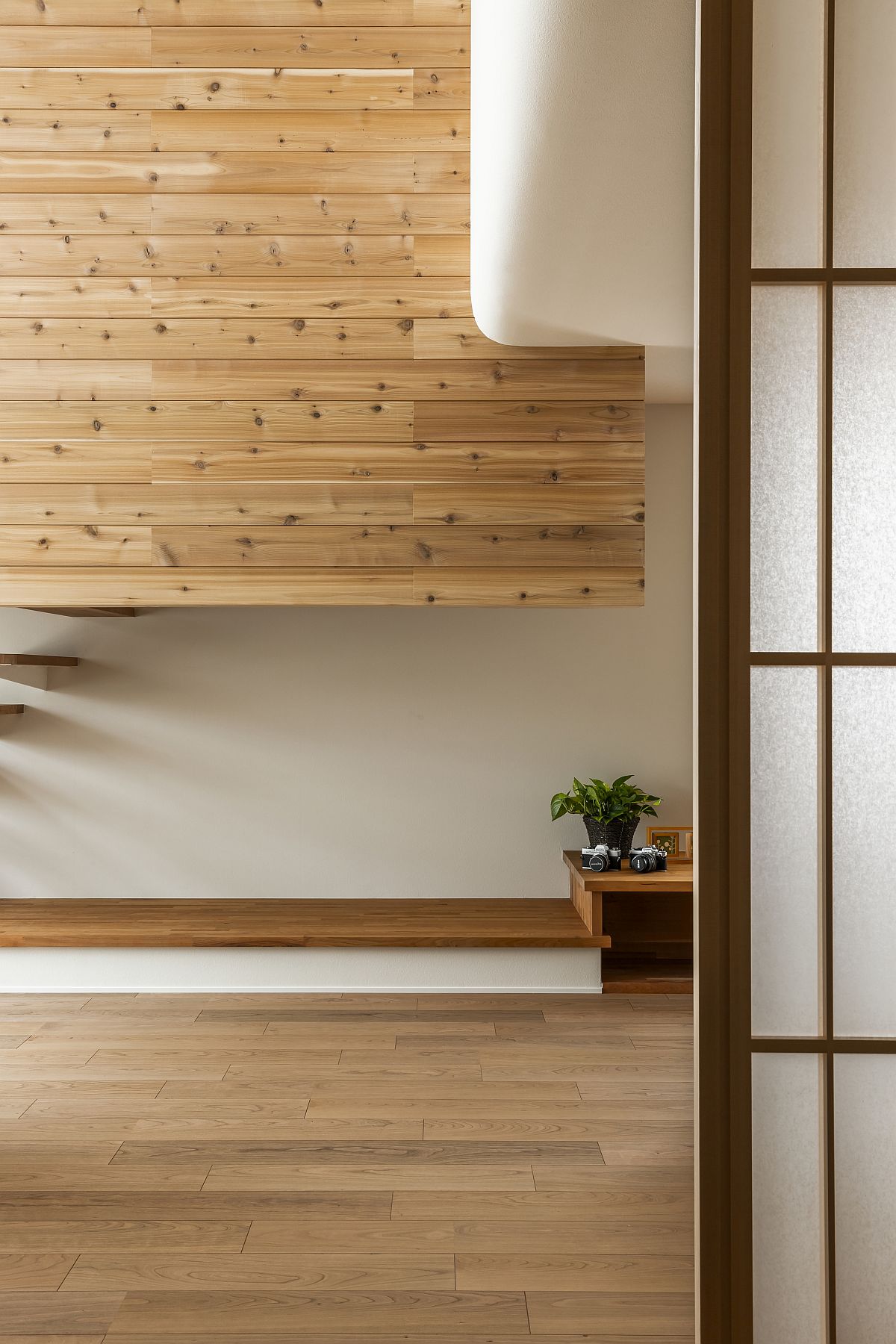 You're reading Japanese Home in Wood and White with Passive Heating and Cooling Techniques, originally posted on Decoist. If you enjoyed this post, be sure to follow Decoist on Twitter, Facebook and Pinterest.