This radical home along Japan's Tokaido road, the country's historic eastern sea route, doubles as an art gallery and studio.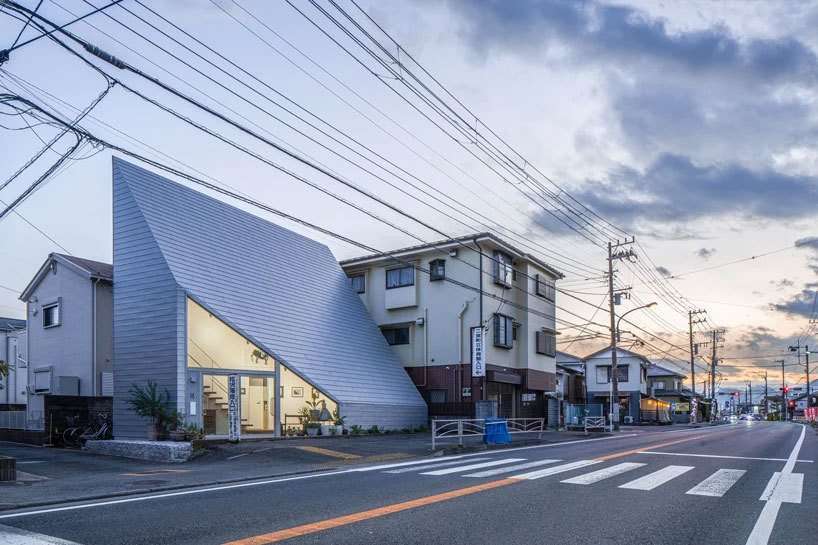 If a roof is angled sharply enough, it becomes a wall. Such is the case in 8.5 House, a 940-square-foot home by Tokyo-based architects DOG that grows upwards to a razor's edge. The vertical design makes room enough for a painter, his wife, their child, his wife's mother, and the painter's studio.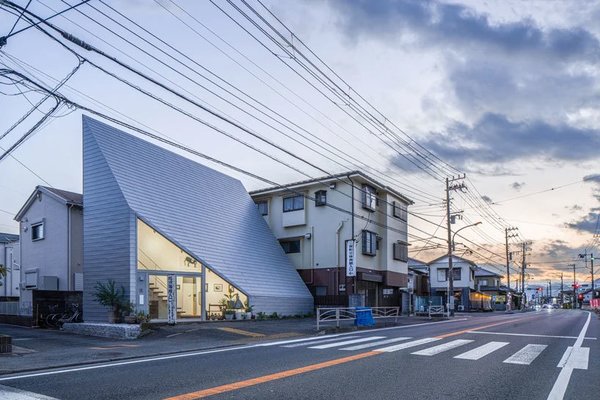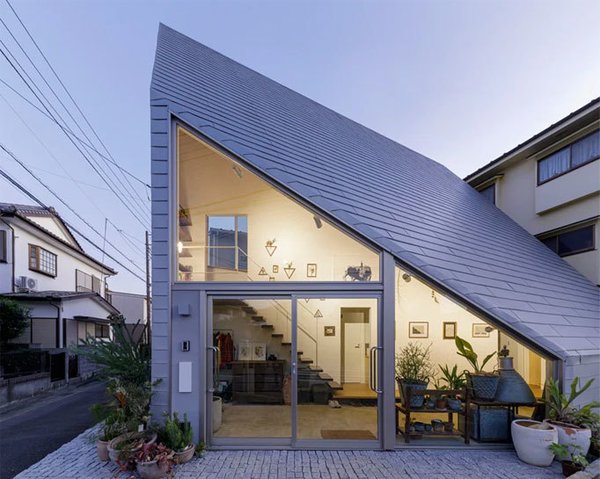 An exhibition wall for the painter's work cuts a diagonal across the home's rectangular footprint, and stretches upwards nearly to the roof's peak. This transforms the home's entrance into a double-height, foyer-esque gallery space. A trapezoidal glass facade and doors let passersby peer into the studio space from the street. Two bedrooms and a storage area are tucked behind the wall on the street level, and a living space, dining area, and kitchen perch directly above at the top of the staircase.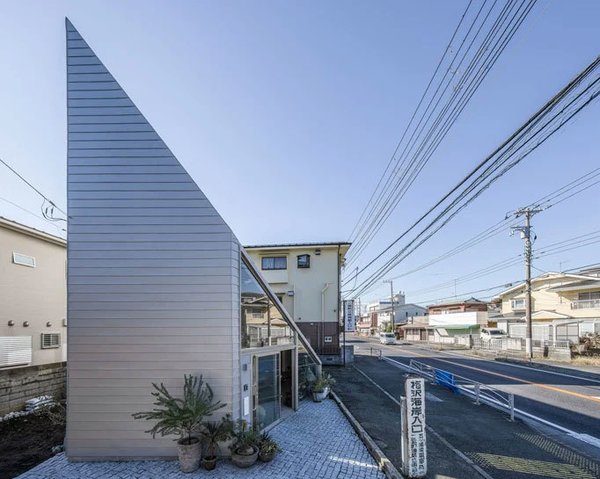 See the full story on Dwell.com: A Japanese Painter's Wedge-Shaped Home Tucks its Living Space Behind a Gallery Wall
Related stories:
A "Granny-Chic" London Victorian Shines After a Charred-Timber Retofit
Before & After: A Mixed-Up Montauk Beach House Gets a Sleek New Look
A Sensational Green Roof Fuses This Home With the Australian Coast