Salzburg in Austria is a city that is renowned for many things ranging from classic European style architecture to world class art and music which is timeless. It is also a busy city where finding space for a large urban home is difficult. Land is divided to accommodate building of smaller homes and this has led to fragmentation of larger lots into smaller plots over time. But the Two-in-One house buckles this trend as it integrates two smaller sections of land into one large area for a gorgeous building. The elongated gabled roof of the building hints at the past of the neighborhood while the gray, metallic exterior gives the façade a more modern look. A perfect blend of the old and the new designed by Haro Architects!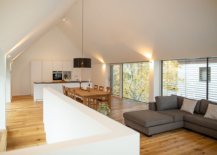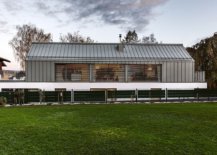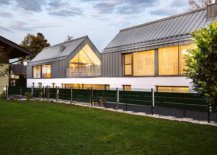 It is the lower level of the houses with concrete structure plinth that holds the bedrooms and private areas while it is the upper level that holds the public areas, living space, kitchen and dining room. With glass walls on the upper level, the homeowners can switch between unabated views and ample privacy whenever they want. Narrowness of the lot meant that the living area has an overall appeal that places emphasis on visual spaciousness and simplicity of design.
Elevated design of the house also lets those inside enjoy views of the neighborhood and the distant Alps even as the white and wood color scheme, modern décor and lovely lighting put the final touches on this Austrian home. [Photography: Oscar Baumgartner]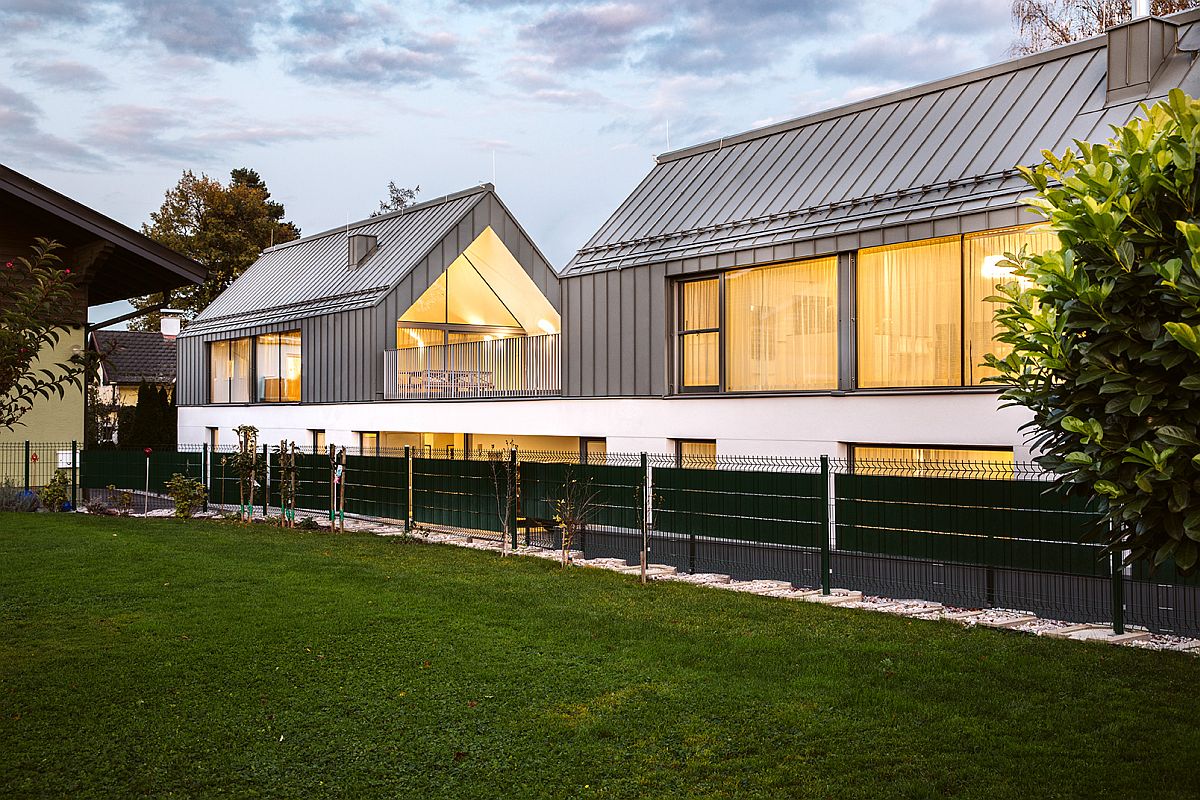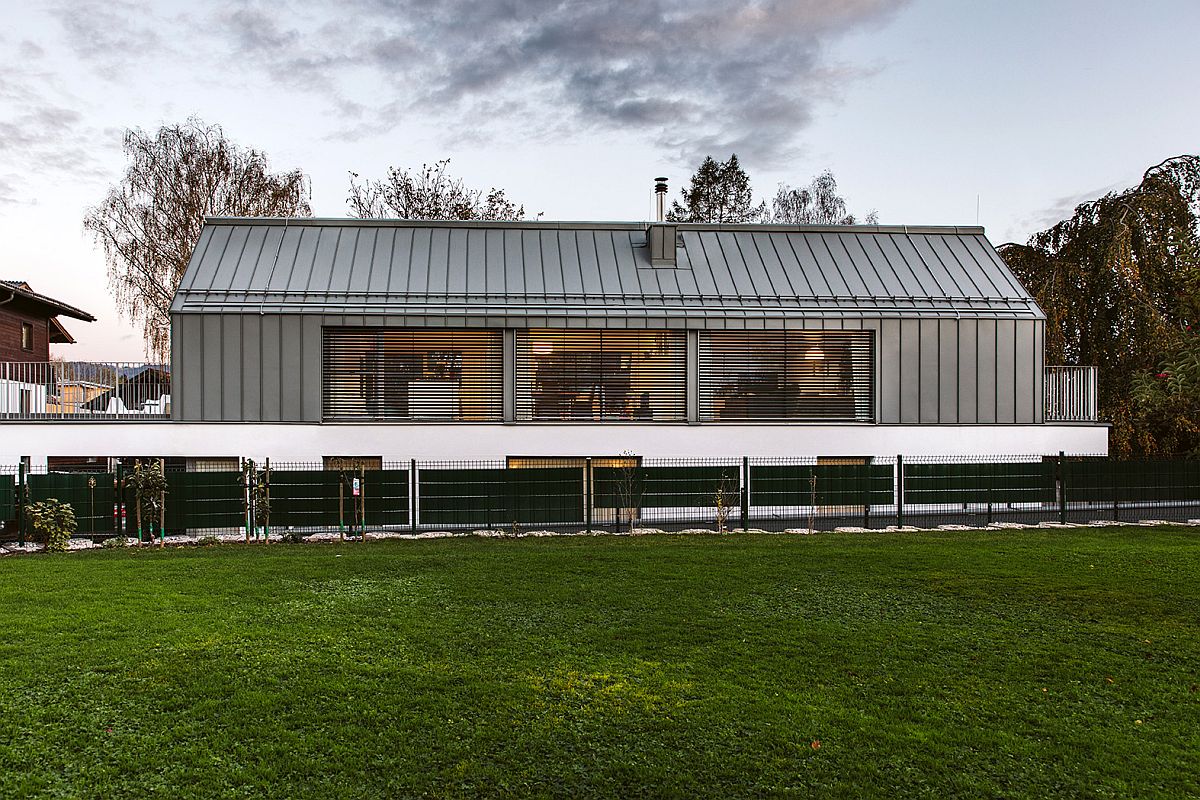 You're reading Gabled Roof and Exterior in Gray Give the Two-in-One House an Exceptional Façade, originally posted on Decoist. If you enjoyed this post, be sure to follow Decoist on Twitter, Facebook and Pinterest.