A beautiful vacation home that takes you away from all the rush and surrounds you with greenery, Villa Tonden in Netherlands by HofmanDujardin brings modern comfort to vernacular design that is all too common in this region of the world. This lovely holiday retreat was designed as an amalgamation of three individual units with traditional cabin form giving way to contemporary and a light-filled interior. With wood on the outside and modern finishes on the inside, one sees a perfect balance of different texture and elements. Large glass windows and sliding glass doors bring ample light into the open plan living area, bedrooms and even the bathroom. The world here seems like one large, woodsy setting!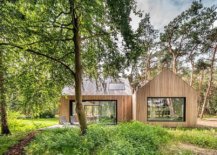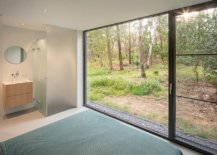 In the open plan living area, one sees the kitchen, dining space and the small living area occupying the same larger 'unit' and wooden beams that offers structural support also bring visually exciting pattern. A large couch in blue and a wooden dining table take up most of the space in here with the kitchen workstation in the backdrop. Custom window seats and bunk beds are used to save wherever possible even as a modest outdoor area allows residents to enjoy quiet evenings as they take in the sights and sounds of surrounding forest.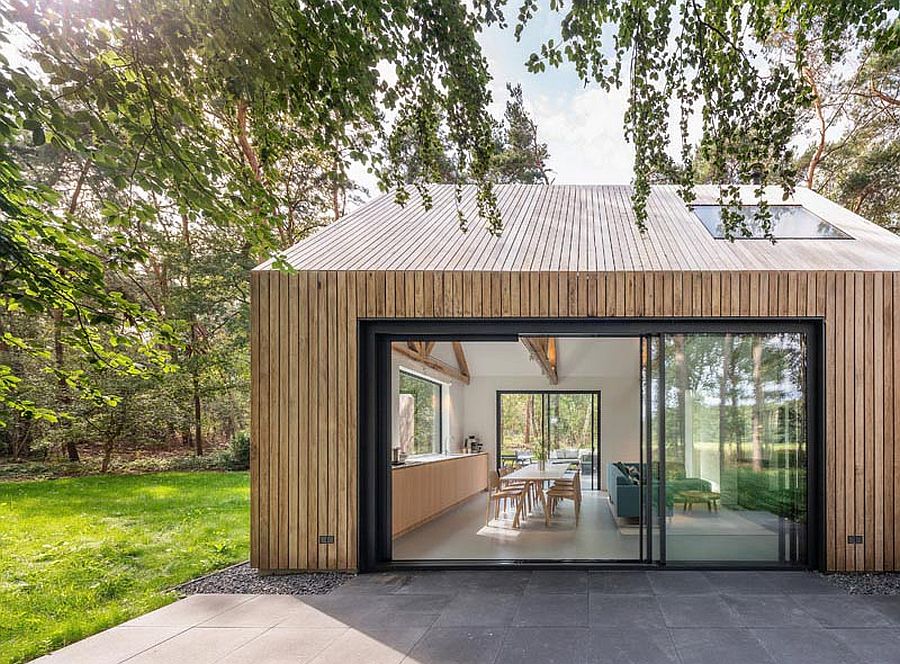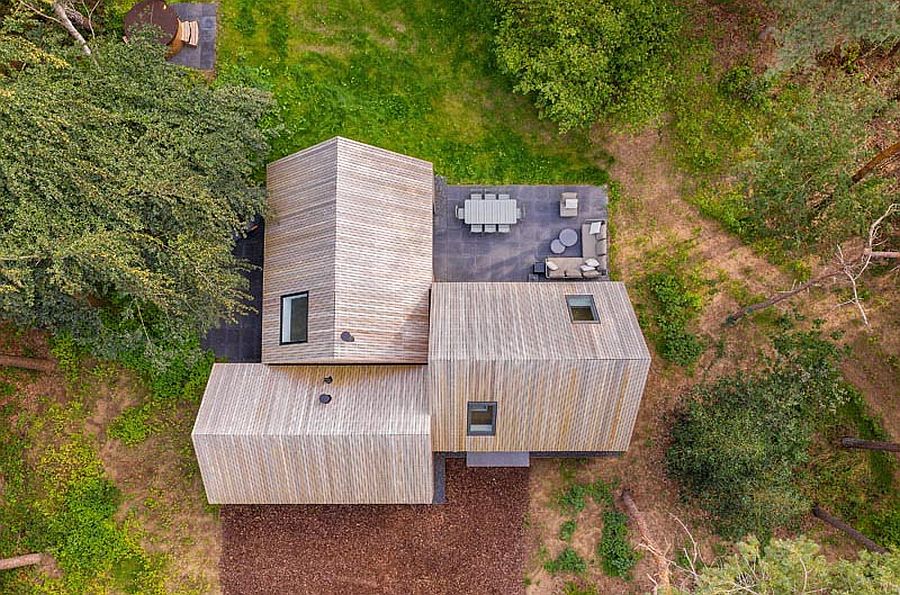 The refuge offers a perfect escape where you can get away from constant big city rush and enjoy the charm of nature once again. You can do so without being constrained by usual walls that take away from connectivity with the outdoors! [Photography: Matthijs van Roon]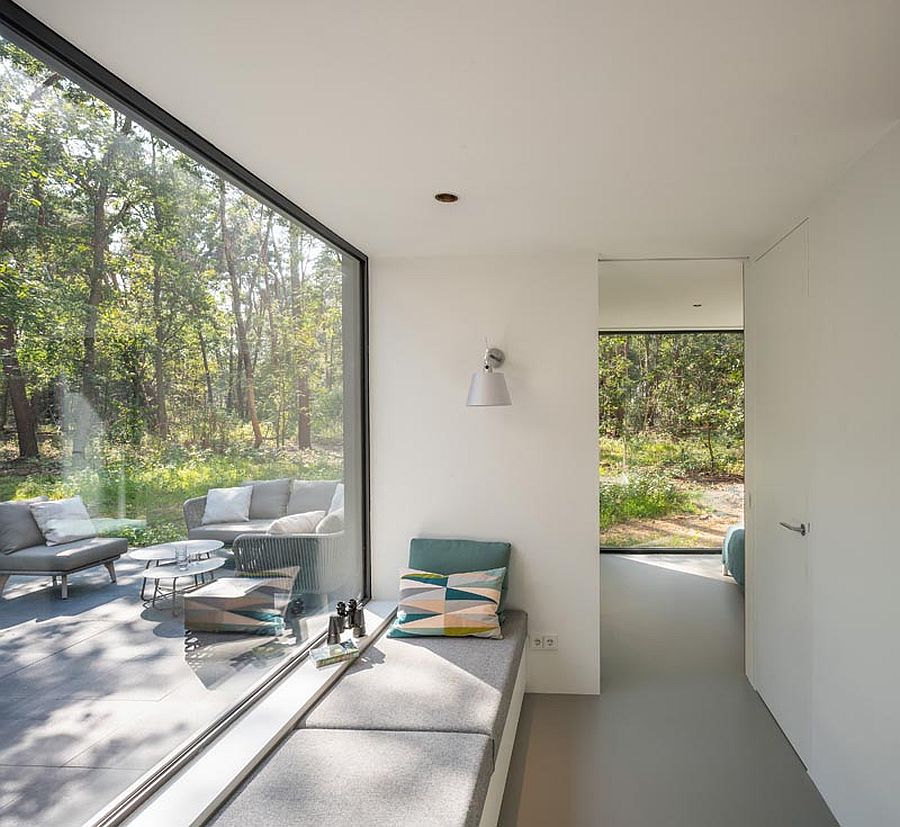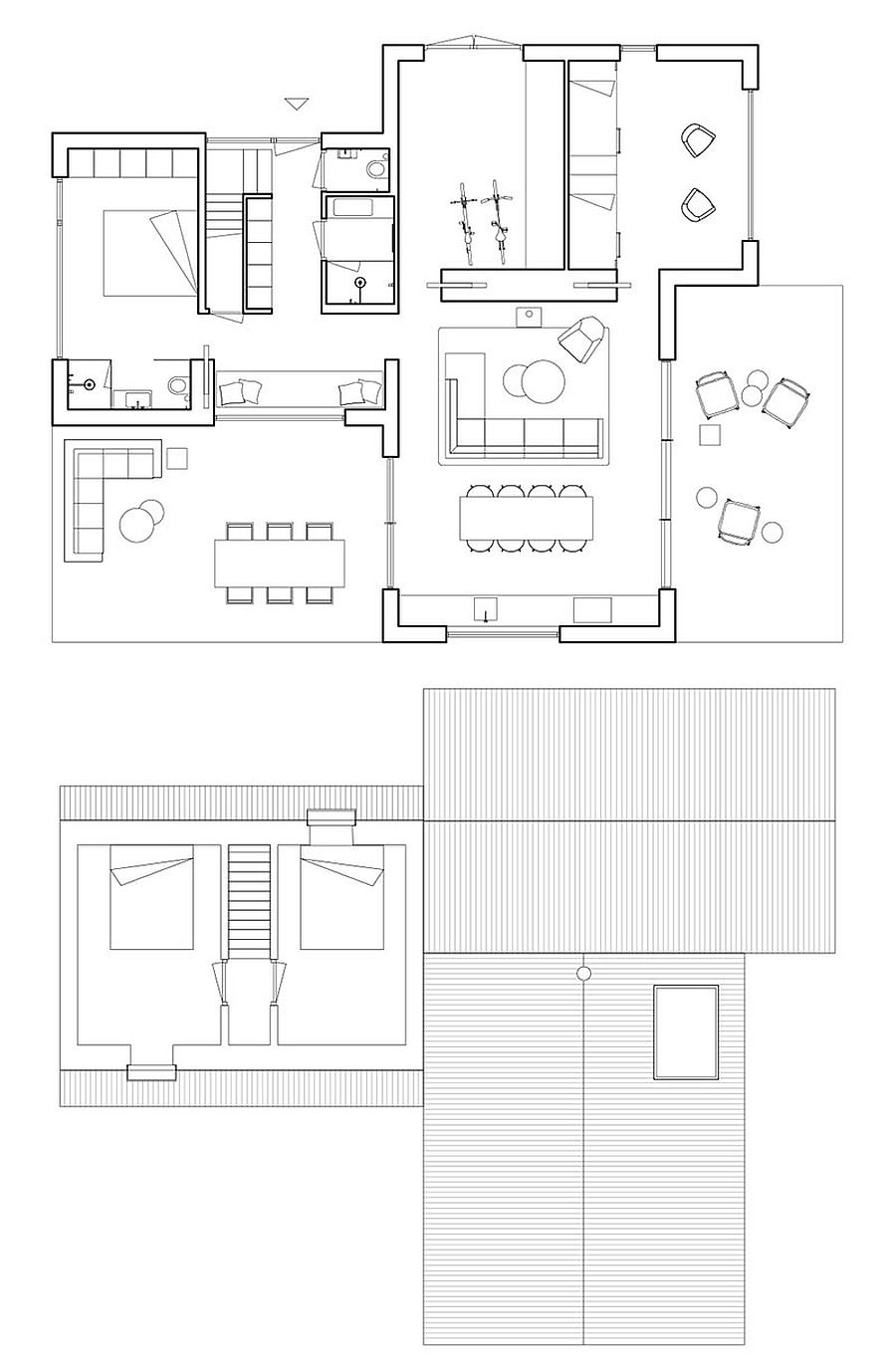 You're reading Villa Tonden: Modern Dutch Cabin in the Woods Brings Modernity to Classic Form, originally posted on Decoist. If you enjoyed this post, be sure to follow Decoist on Twitter, Facebook and Pinterest.