Every home design is a response to both the specific needs of the lot and the necessity of the homeowners. The balance between both the elements defines both the contours of the house and creates that picture-perfect ambiance. Casa da Mata designed by Leo Romano in Brazil is no different with a street façade that keeps out prying eyes while the rear section of the home connects the interior with the garden in a seamless manner. Sliding and stacked doors connect the interior with the backyard and the transition between both the zones is organic and elegant.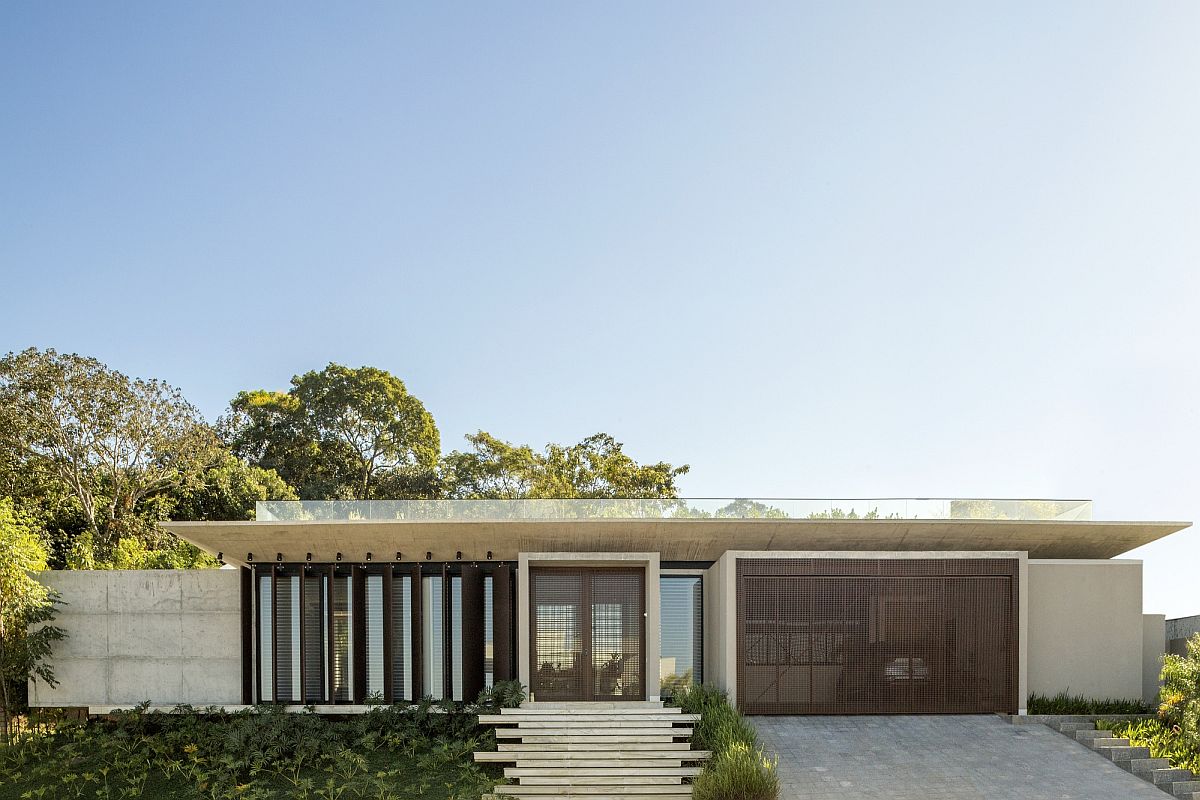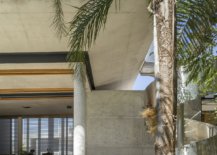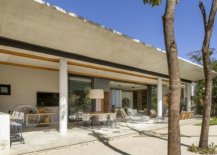 The L-shaped design of the house adds to the warmth of the courtyard and improves it aesthetically while sitting on the triangular lot. Nature becomes a part of the interior here while the kitchen, dining space and the living area extends outdoors. On the inside, it is a wood and white color scheme that sets the mood with bright wall art, indoor plants and pastel green and pink colors making their presence felt. The L-shaped plan of the residence also naturally delineates the public and private areas; a feature that makes this residence special. [Photography: Edgard Cesar]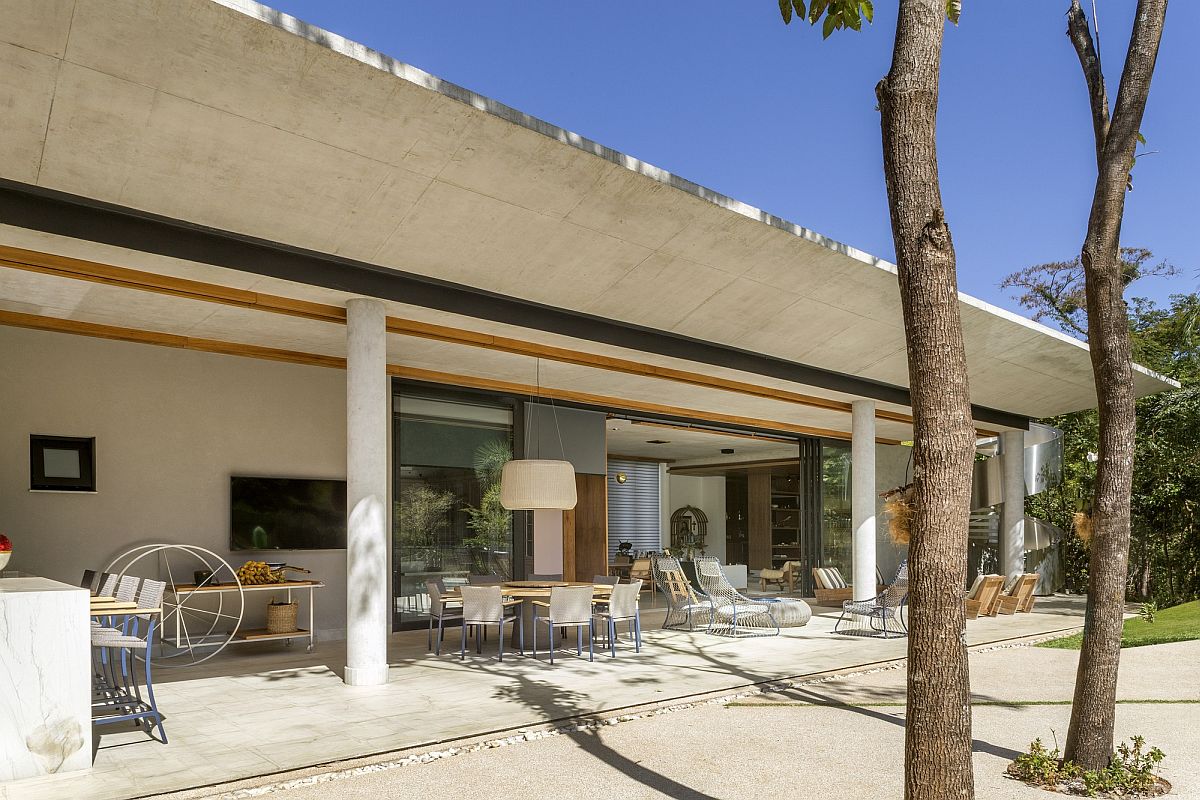 The architectural concept focuses on extending the horizontal lines, creating a visual extension of the building from all sides. The main facade combines concrete with vertical baffles for more privacy. An overhanging concrete box stretches out. This box also features an opening in the ceiling, bringing architecture and nature closer together.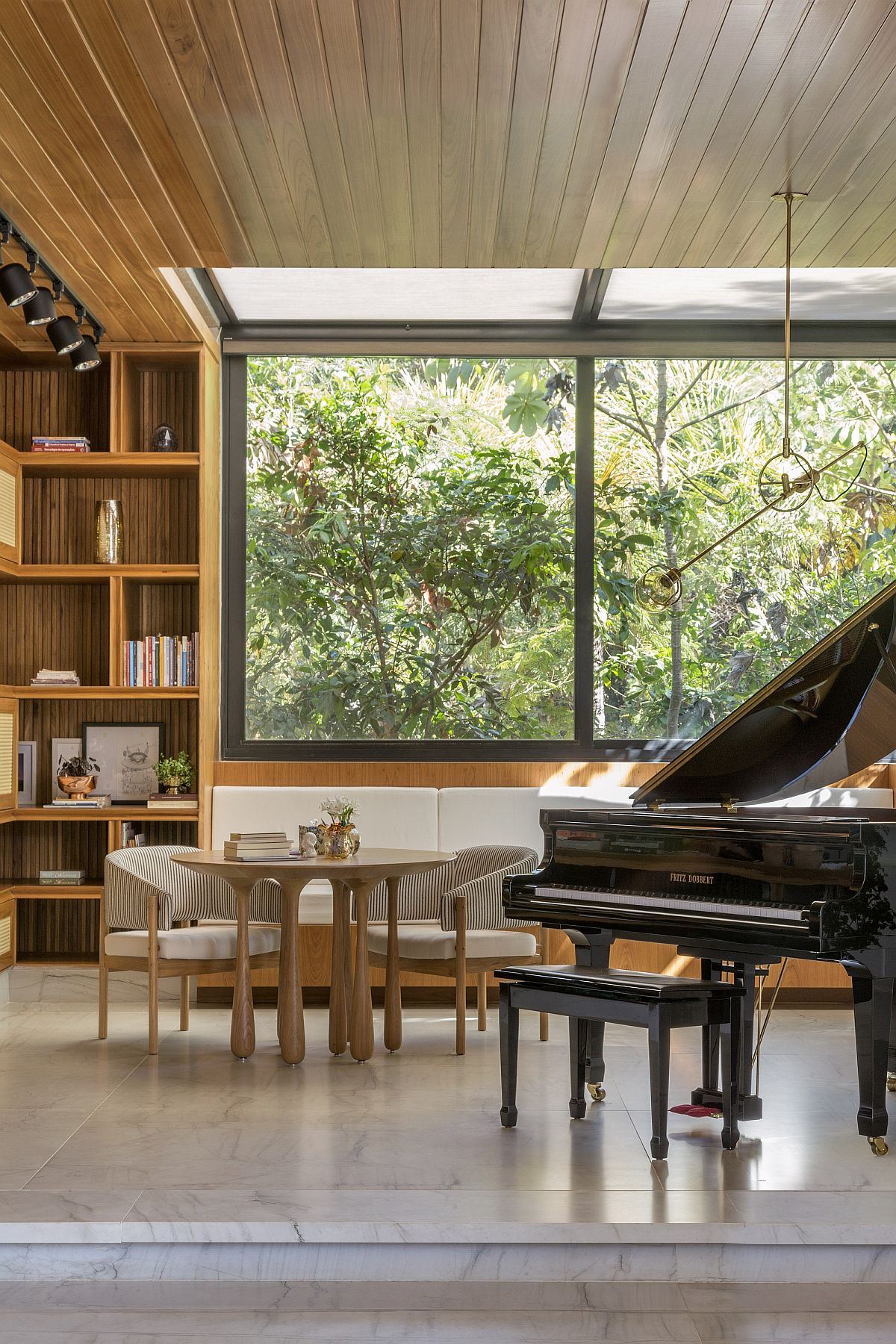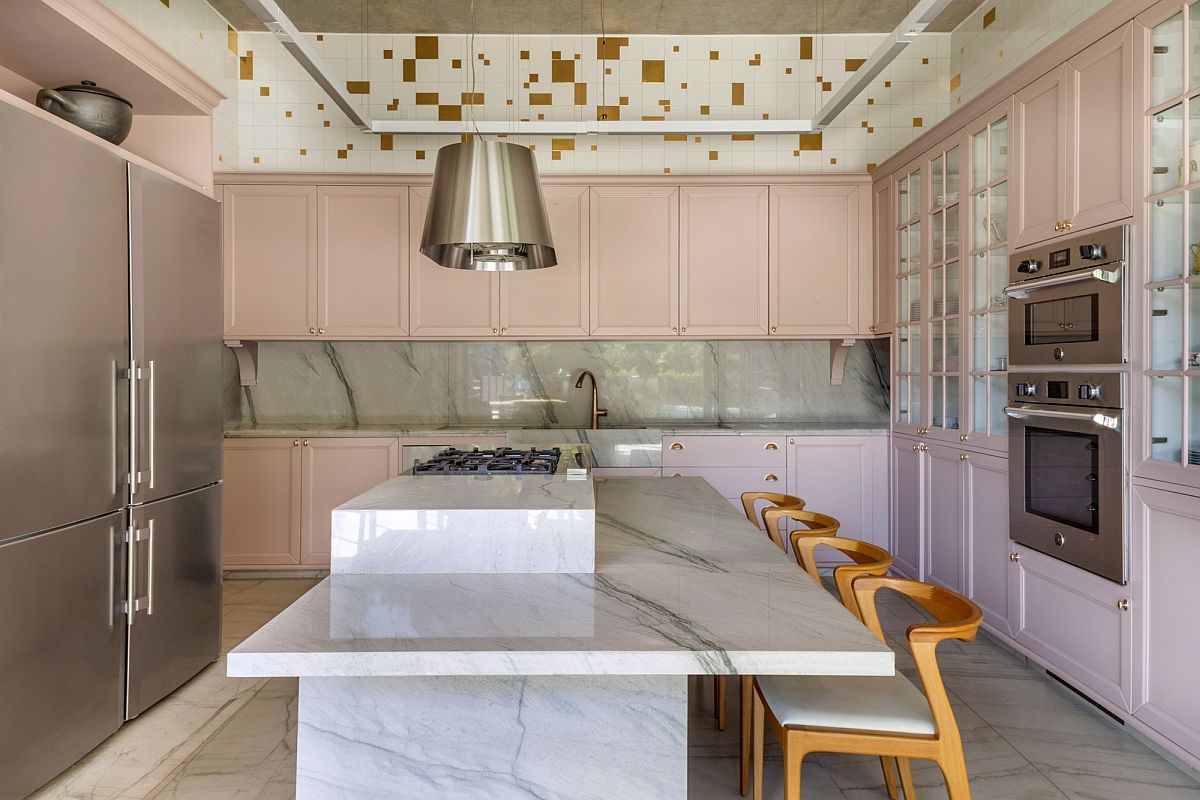 You're reading L-Shaped Contemporary Home in Brazil with a Green Roof and Lovely Courtyard, originally posted on Decoist. If you enjoyed this post, be sure to follow Decoist on Twitter, Facebook and Pinterest.