MOWa Restaurant / Design Studio Maoom + 134
MOWa Restaurant / Design Studio Maoom + 134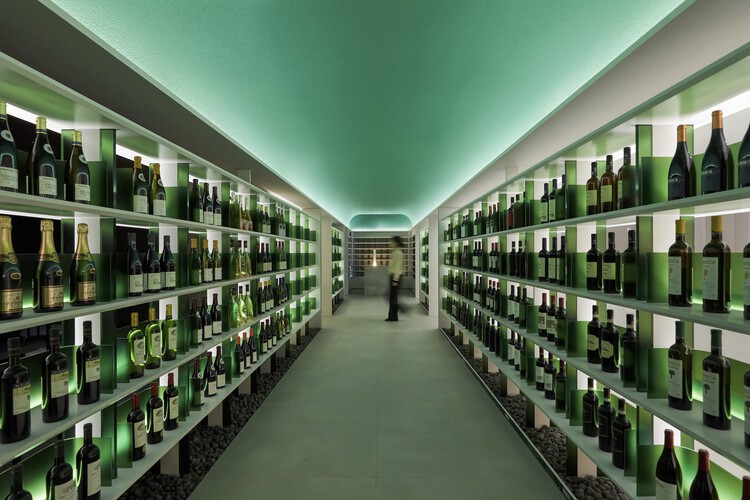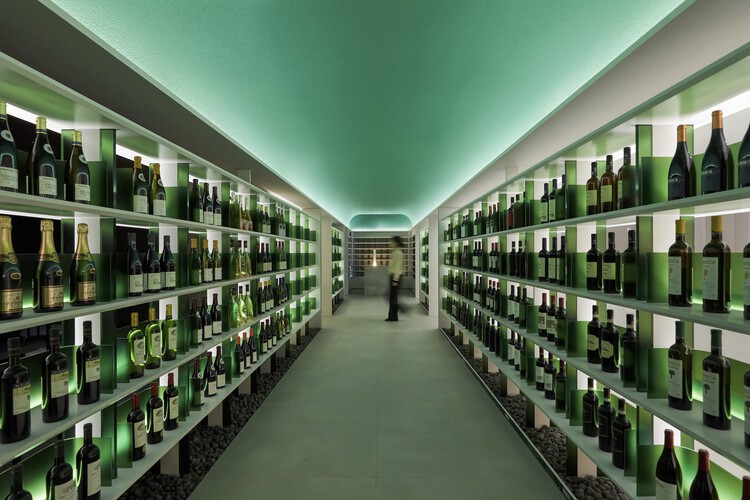 + 15
MOWa is a Korean – food style wine dining where 2,000 bottles of wine mysteriously shine corridor. MOWa is a wine dining where you can pair wine with Korean cuisine. Just like the empty spaces in glass have a purpose, margins can mean emptying, and sometimes they can mean filling. We approached the space from the perspective of the 'margin' in Korean painting. Through MOWa's interpretation of the Korean aesthetic of margin, memories of emptying, filling, and enjoyment cycle through.
MOWa is an abbreviation of Memories of Wine and Alpha with the hope that many people will remember their time here with pleasure. The a in MOWa stands for the totality derived from wine, and we seek to introduce various gastronomic experiences through the medium of wine. All the senses and experiences of staying and moving between 'emptiness' and 'filling' that started with the 'discovery of the margin' will gather to fill MOWa with precious moments.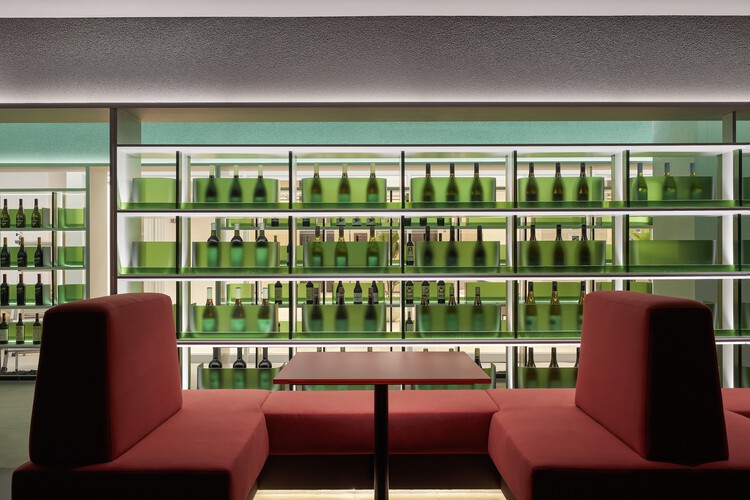 HALL – Passing by the pillar-like object made of small lights in front of the entrance, you'll find a welcome table and bar in a quiet, uncluttered space. And then there's the space between the flowing curves and the masses that are connected with them. It's a place that resembles the margin, the place where all the senses come together to create a story, starting with emptying, and then filling with wine, people, music, scents, and food.
Corridor:
A secret passage in the center of the MOWa serves as an essential archive for the brand, collecting, storing, and communicating about its prized wines.
It is a place where more precious wines are stored.
It also serves as a mystical passageway between the seat of the bright space, which symbolizes the 'margin and emptiness'.
the seats that resemble the deep color of wine symbolize 'deep time-ness', and it is a space where you can have a pleasant imagination of meeting wine through the gap.
The deep emerald color represents the beginning of the imagination and leads to a mystical experience of encountering wine on an endless road.