The Serene Scandi-style Home of a Norwegian Living in Lisbon!
You can take a girl out of Norway, but you can't take Norway out of the girl…. I don't think this is the original saying, but it certainly fits in this instance!). Marriken moved from Norway to Portugal 11 years ago to live with her boyfriend. The pair instantly fell in love with the period details of this apartment in the centre of Lisbon and moved in three years ago.
"The apartment had been well maintained, but we have still done some work to it after we moved in," Marriken tells me. "We renovated the bathrooms, painted, opened up a wall and replaced the kitchen. We try to make well-considered decisions that will stand the test of time and prefer to take the time to think things through rather than rushing into decisions, hence it's still a work in progress."
Ready to take a peek? You're in for a treat!
Coffee tables – De la Espada, Lucande Floor lamp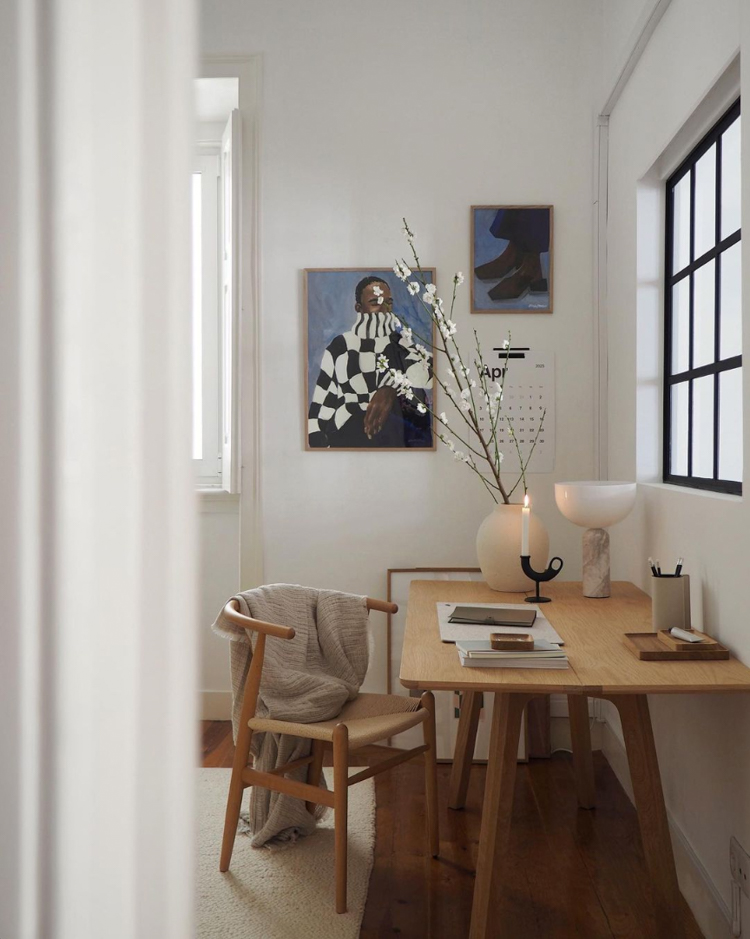 'Check' print*

– The Poster Club,

Wishbone Chair

– Carl Hansen & Søn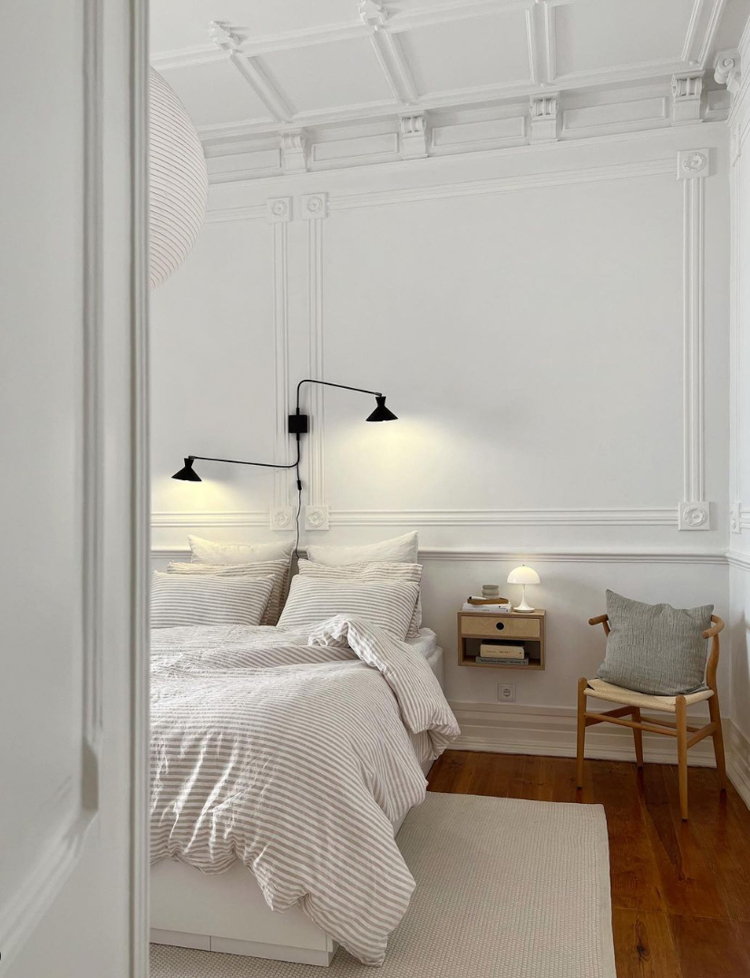 Striped linen duvet cover*

and

pillow case*

– Magic Linen, Rug – H&M Home.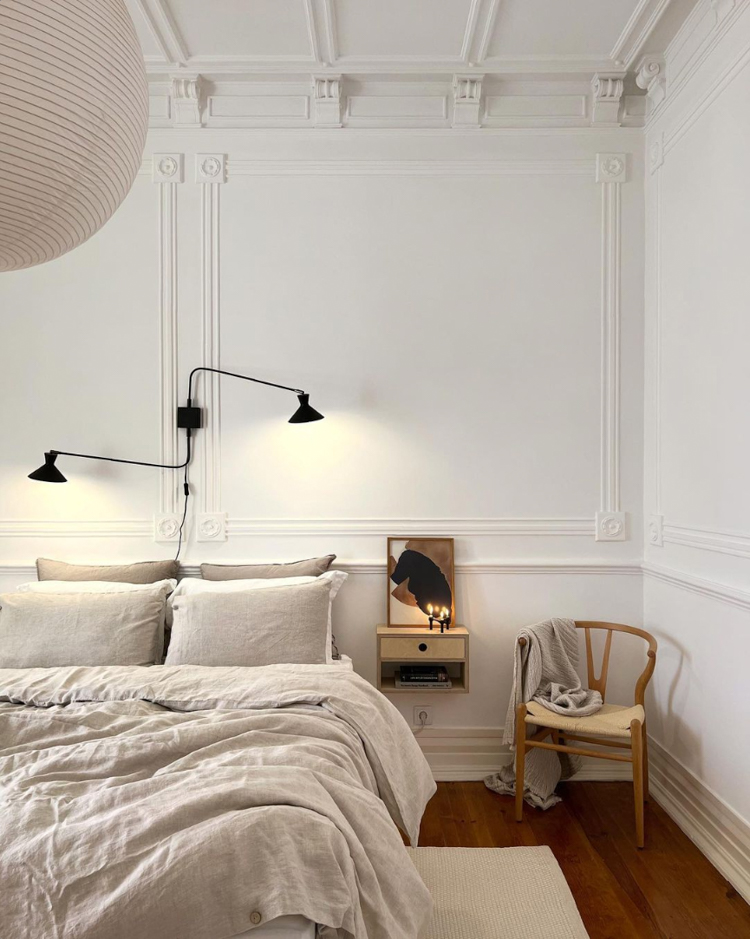 Oak wall rack
– by We Do Wood
So serene. Simplicity at its finest.
I especially love the French balcony in the sitting room – the doors are like art, and all thew windows flood the space with light. Is there anything that stands out to you?
You can see more daily snapshots from Marriken's Lisbon apartment over on her inspiring instagram feed @third_floor_left.
Would you like to tiptoe around a few other homes of Scandinavians living abroad today? If so, you'll love these:
The cosy home of a Swede living beside a Scottish loch
Exciting life change: a Swedish family home in the French alps (I was so happy to catch up with Bettina here in a Sweden a few days ago, whenever we meet, I'm always ready to pack my bags and head to the mountains afterwards. One day friends, one day!).
The relaxed home of a Finn living in Mallorca
Oooooh, what a wonderful selection of places, styles and inspiring people!
Do you live in the country you grew up in, or have you also moved abroad?
Happy Monday!
Niki
Photography courtesy of @third_floor_left
FILED UNDER:
International homes
norwegian home
white