Styling Dining Tables: Design Your Space
A well-designed dining table may completely change the look and feel of your dining area or kitchen. It serves as the focal point, drawing attention to itself and setting the tone for your eating experience. This post will look at practical techniques and ideas for styling dining tables, with a focus on the tables themselves. We will assist you in establishing a stylish and attractive dining environment that represents your own taste, from selecting the proper table shape and size to picking complementary materials and finishes.
See also: LIGHTING TECHNIQUES AND FIXTURES FOR DIFFERENT ROOMS
Choose the Perfect Dining Table Shape and Size
When it comes to styling, the shape and size of your dining table are critical factors. Round tables promote interaction and provide an intimate dining experience, whereas rectangular tables are better suited to bigger gatherings.
If you have limited space, a square or oval table provides flexibility and smart use of space. To preserve a balanced appearance, make sure the table is proportionate to the room size. By choosing the proper shape and size, you may create an aesthetically pleasing and useful dining space.
Embrace Unique Materials and Finishes
The material and finish of your dining table play an important role in its overall style and aesthetic impact. Wooden tables are timeless classics, with warm and elegant selections such as oak, walnut, or mahogany. Consider tables with sleek glass tops or ones with metal elements for a modern look.
Tabletops made of marble or stone reflect elegance and sophistication. In addition, for a rustic or industrial look, experiment with unusual materials such as concrete or repurposed wood. You can make a big design statement and create a unique eating space by embracing unique materials and finishes.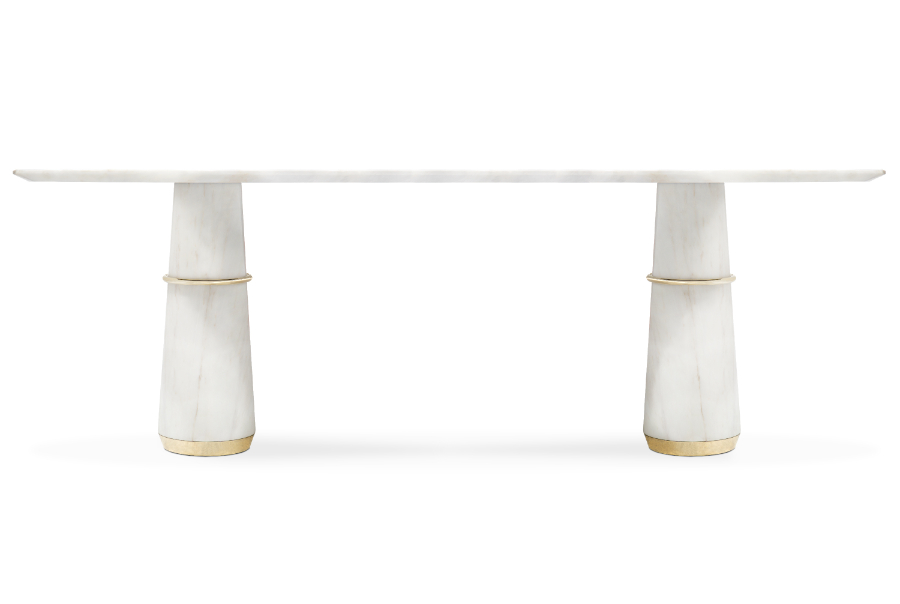 Pay Attention to Table Legs and Bases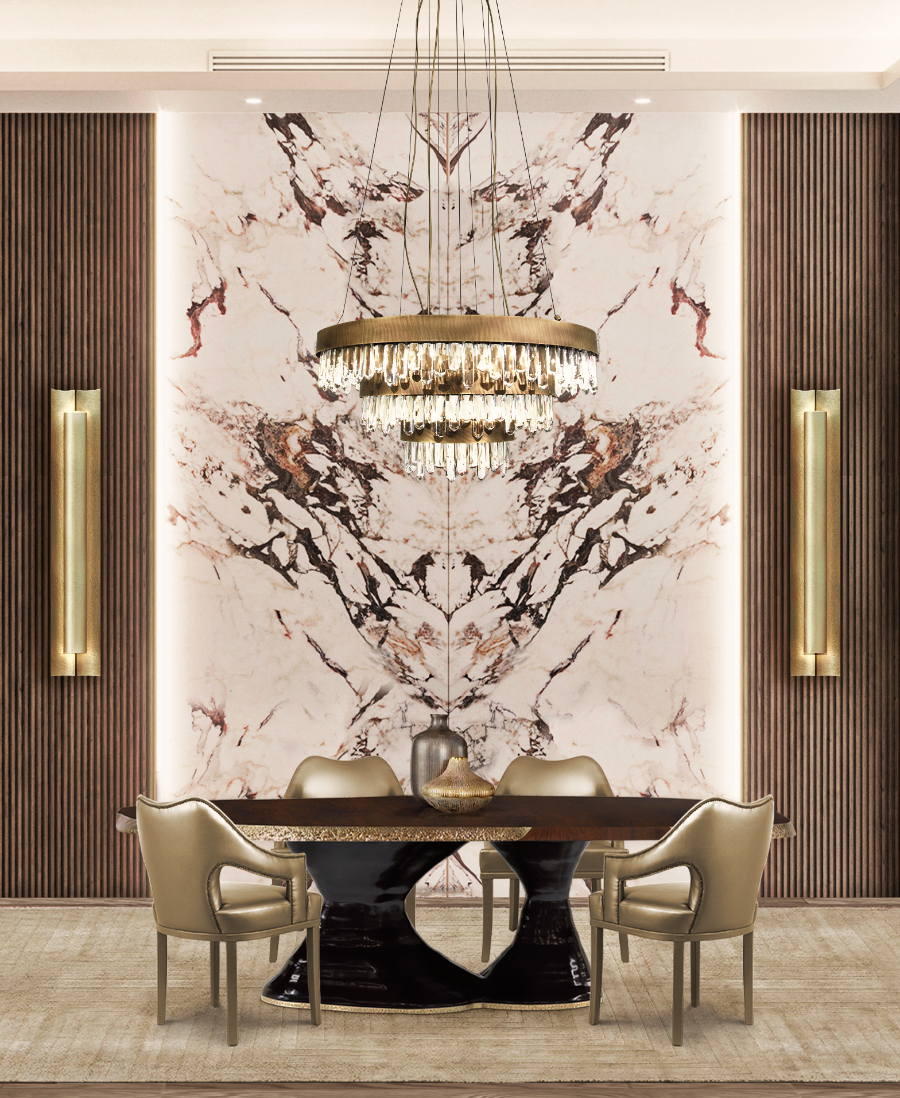 Table legs and bases may give your dining table charm and personality. Traditional forms may include twisted legs or ornate carvings, but modern styles may include sleek, minimalist bases. Consider the general theme of your space when choosing table legs or bases. A farmhouse-style table, for example, would have broad, tapered legs, but a mid-century modern table might have slender, angled legs. Consider the table base's stability and longevity, as it must hold the weight of the tabletop and any additional accessories.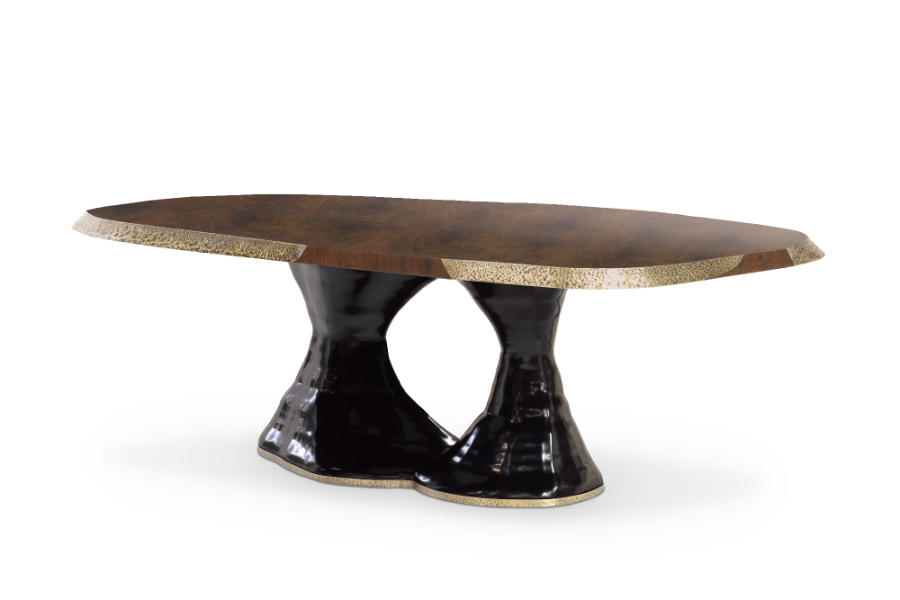 Style your dining table to complement the overall style of your dining area or kitchen. You may create a fashionable and pleasant area that reflects your particular taste by focusing on the table itself, from the design and size to the materials and finishes. Whether you choose a traditional wooden table, a modern glass or metal design, or an unusual material, remember to select a table that complements the decor and gives a sturdy foundation for unforgettable eating moments.
See also: ELLE DECOR A-LIST 2023: LOS ANGELES
What did you think about this article on Dining Tables? Stay updated with the best news about trends, interior design trends, and furniture high-end brands, sign up for our Newsletter and receive it in your email – free of charge, the latest and the most exclusive content from BRABBU Blog. Follow us on Pinterest, Instagram, Facebook and Linkedin!