There are few décor pices in the bedroom that make an impact as the bed itself. It is the protagonist around which the rest of the room revolves. It sets the style, theme and at times even the color scheme of the bedroom. Of course, one part of the bed that you can easily create on your own without expert level carpentry skills is the headboard. A smart DIY headboard does much more than bring custom charm to the interior. It reflects your taste, personality and maybe even your DIY skills at their impressive best.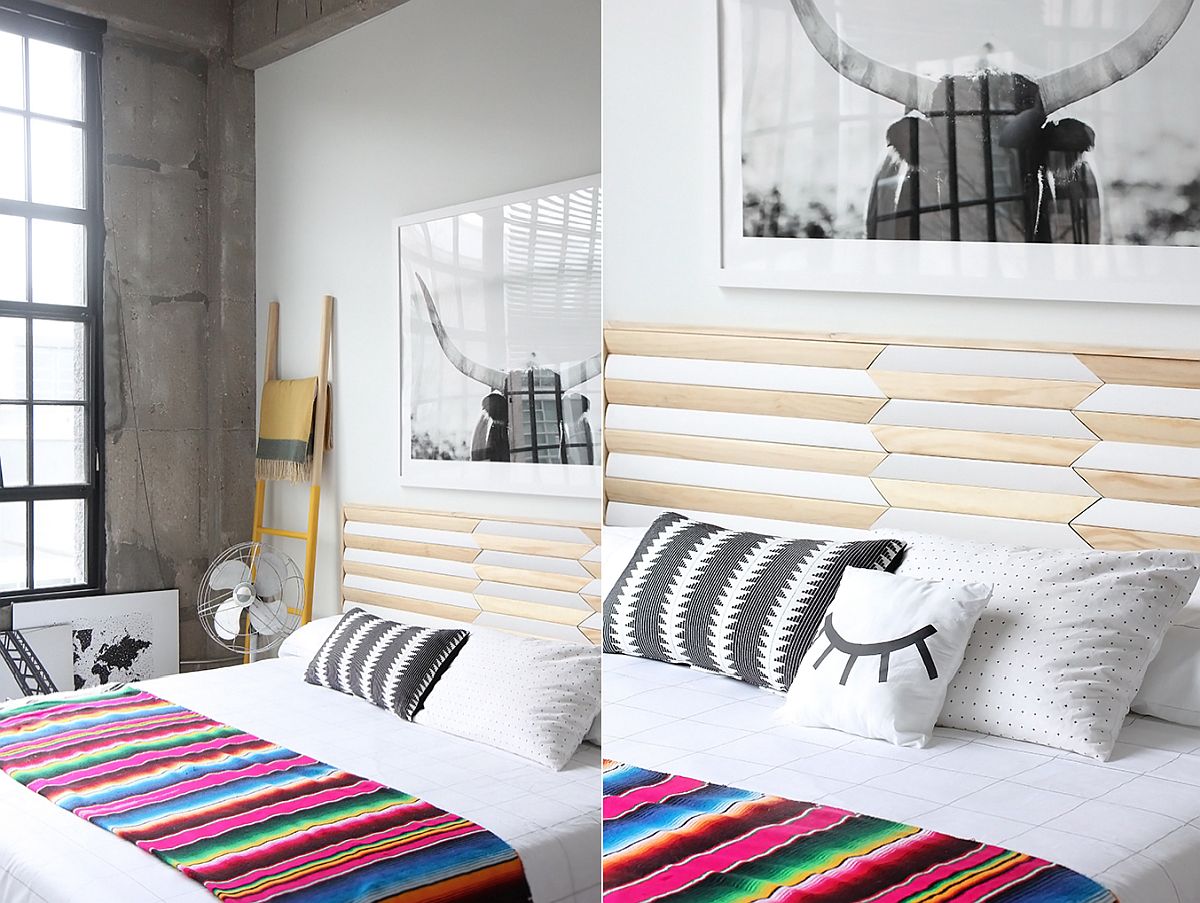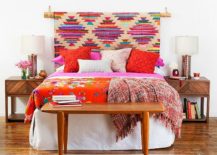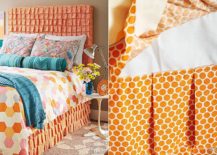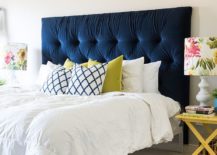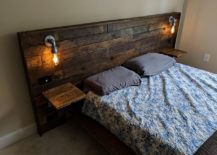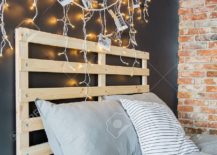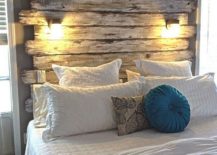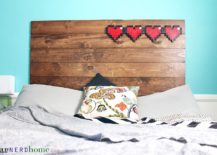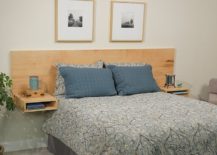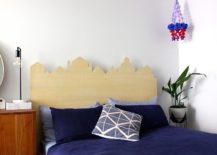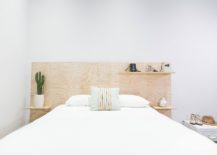 Making your own headboard is all about discovering what works in your bedroom and also the material you love. There is a choice between the comfort of fabric headboards at their plush tufted best and wooden headboards in their many avatars. From pallet DIY headboards to those made using natural wood and ones that feel super stylish with plywood finish, this is a look at 35 amazing DIY headboard ideas that will keep you busy for weekends to come!
DIY Fabric Headboard Ideas
The DIY fabric headboard is one of our favorites and the main reason for that is the sheer comfort that it offers. For many of us, the ideal headboard is one that allows us to just relax and catch up on our favorite TV show or book with ease. Most DIY fabric headboards come with a tufted option, making them even more special. But simpler designs like the tribal chic headboard that you can see below can be created within no time at all and with complete ease. They also add ample color and pattern to the bedroom and create a cool focal point.
RELATED: 34 Gorgeous Tufted Headboard Design Ideas for Your Bed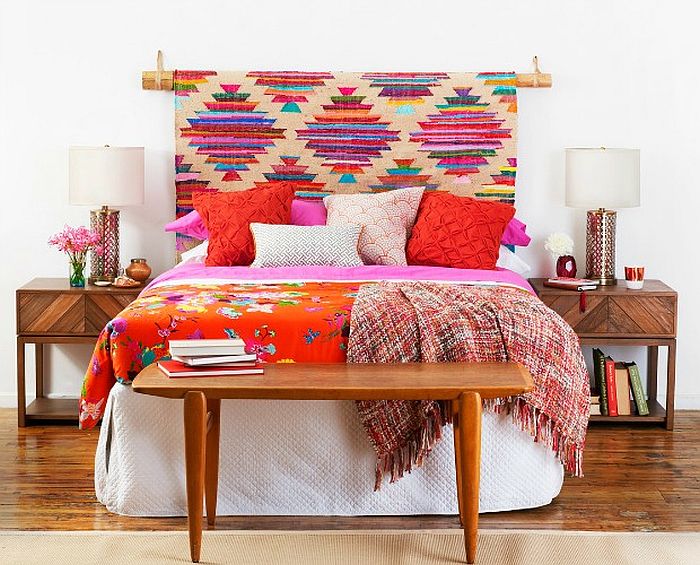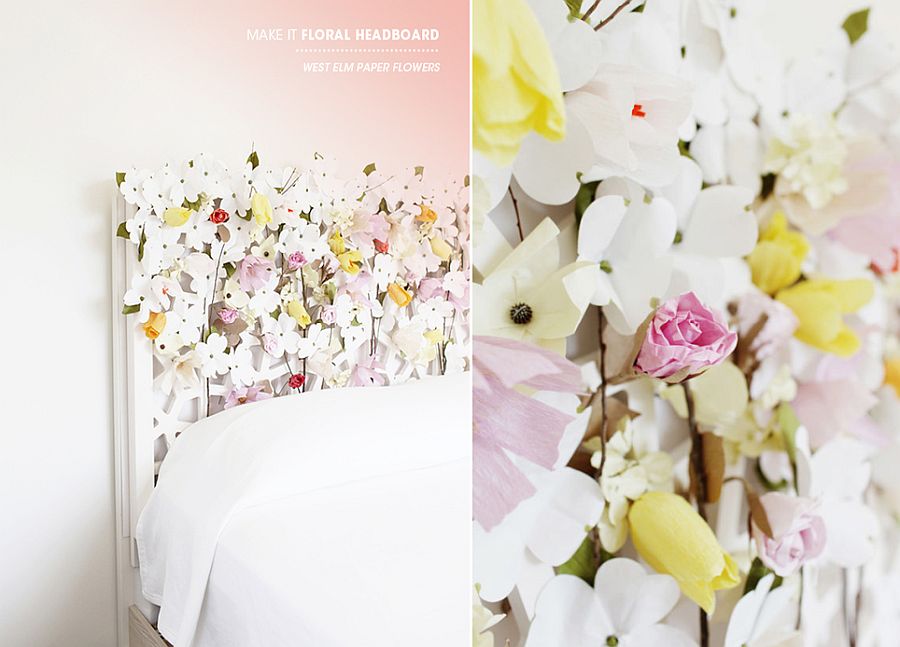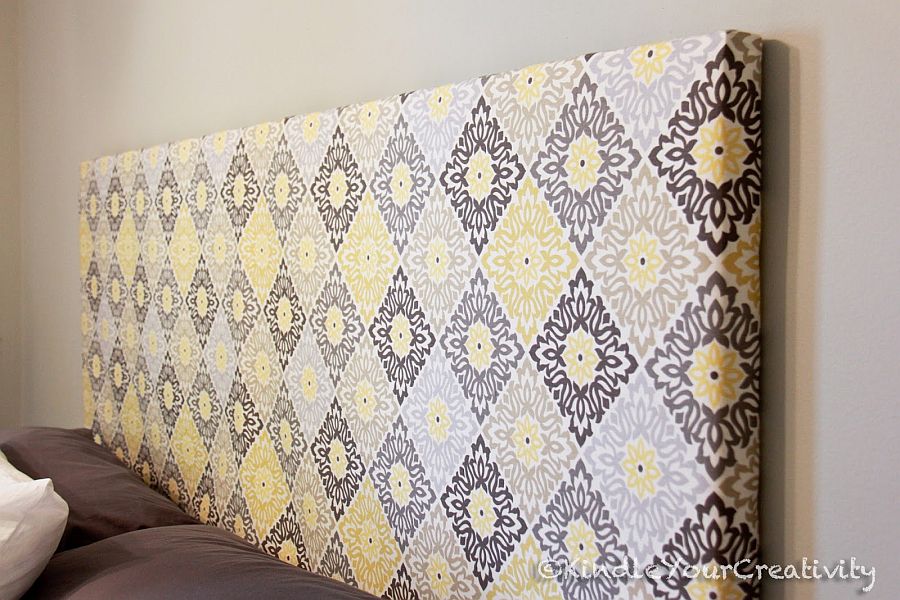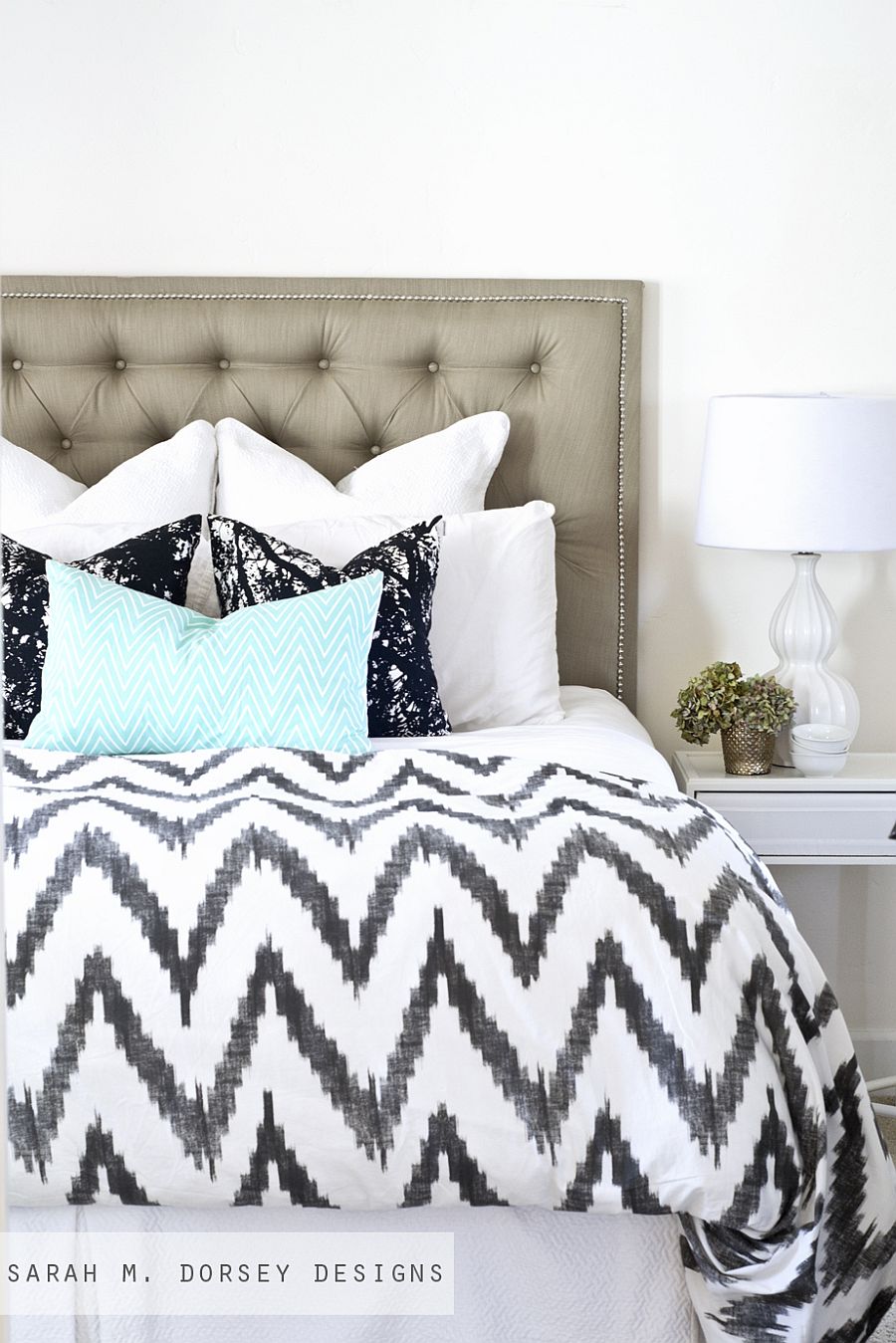 Work with Cost-Effective Pallets
There is something undeniably beautiful about pallets being turned into home décor and these become even more impressive when you transform them into a headboard. Pallet headboards have a certain rustic or industrial appeal about them and you can play this up further with Edison bulb lighting that makes them even better. Dismantling some of the pallets and re-assembling them to create chevron or herringbone pattern is another option for those who seek pattern that pops out. Just painting the pallet white and adding it as the headboard also works for homeowners who love décor with distressed look.
RELATED: 30 Ingenious Wooden Headboard Ideas for a Trendy Bedroom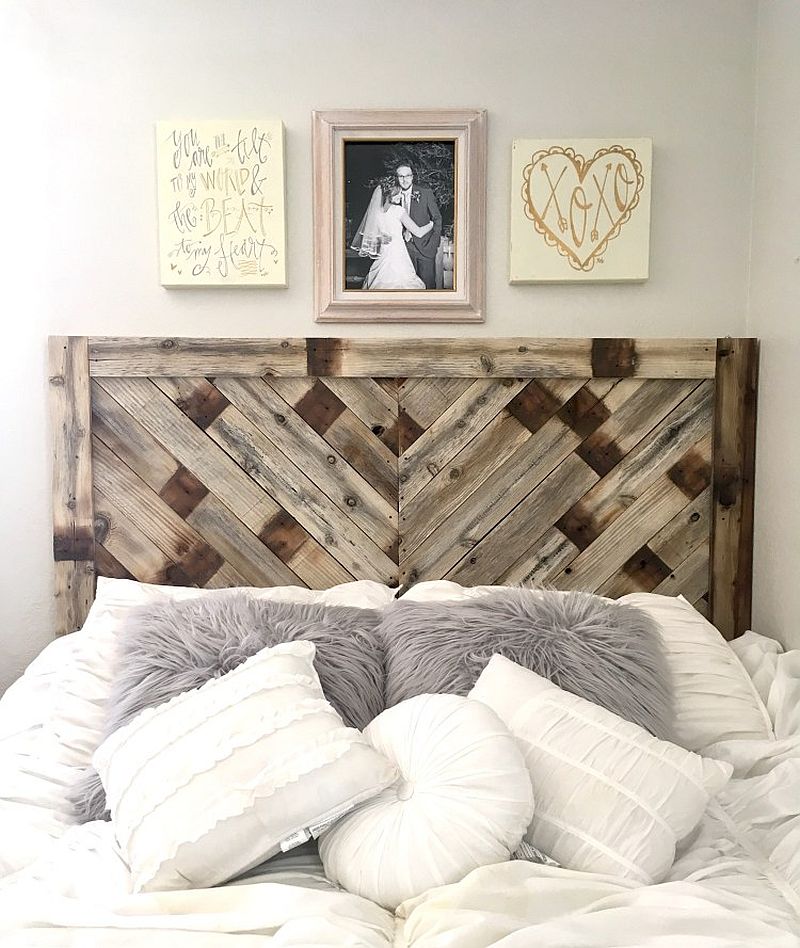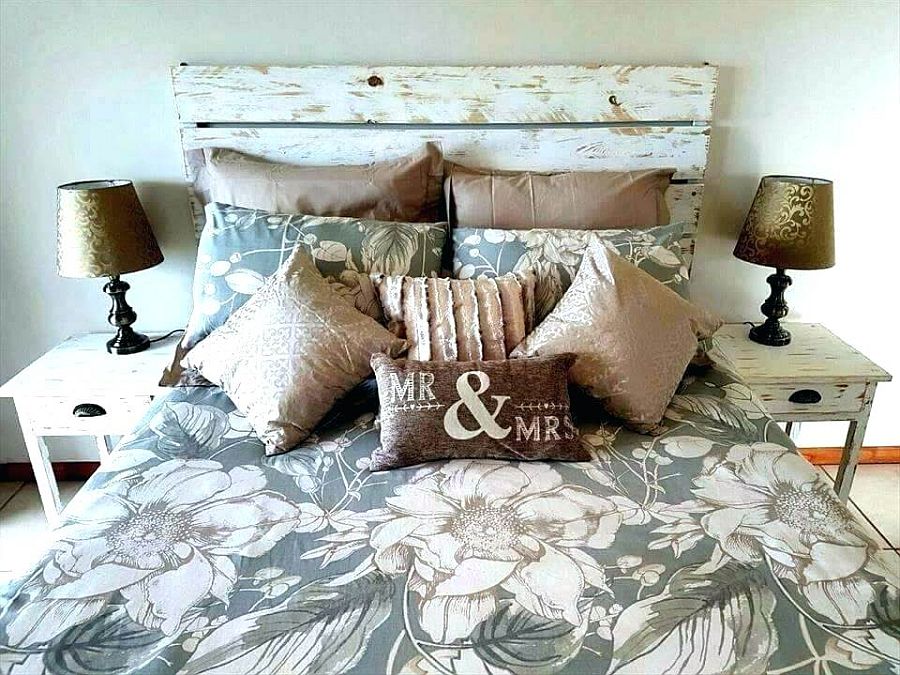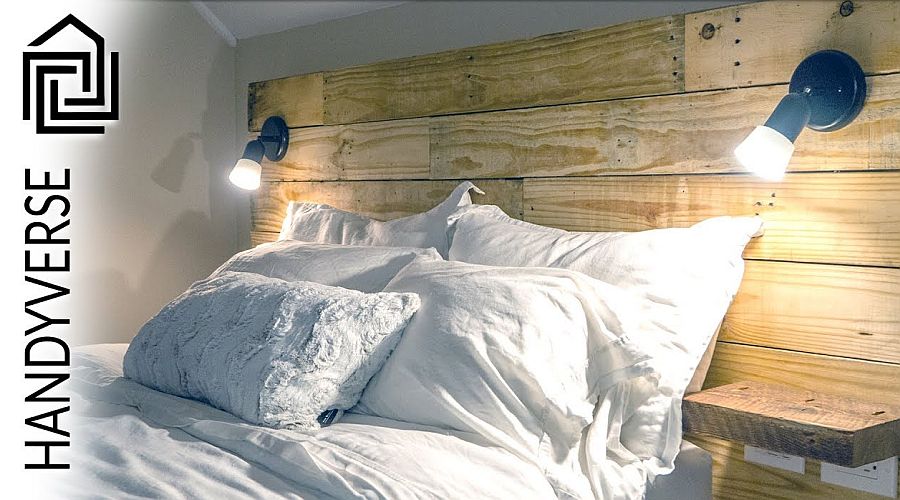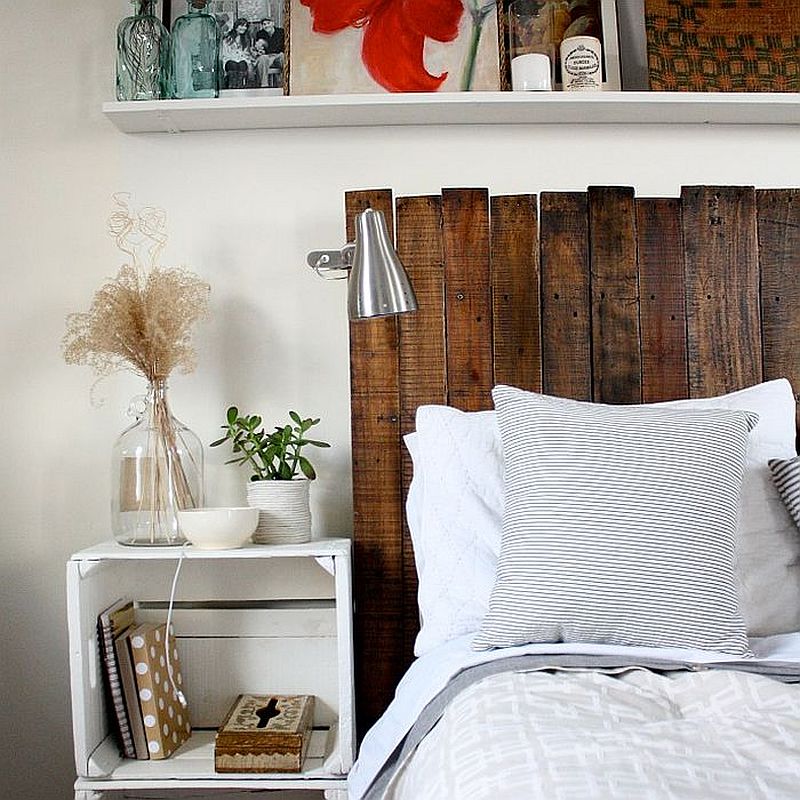 Beauty of Natural Wood Headboards
When it comes to wooden headboards, nothing beats the sheer splendor and joy of a natural-edge headboard at its stunning best. If you are lucky enough to find a large slab of wood that can be used as a headboard, do go for it! If that is not a thing you are fond of, then the woven wood headboard with color might be more down your style street. Mix and match different wood types in here to create a headboard that feels organic, unique and accentuates the bedroom style.
RELATED: Finding the Right Headboard: 20 Contemporary Ideas to Get You Started!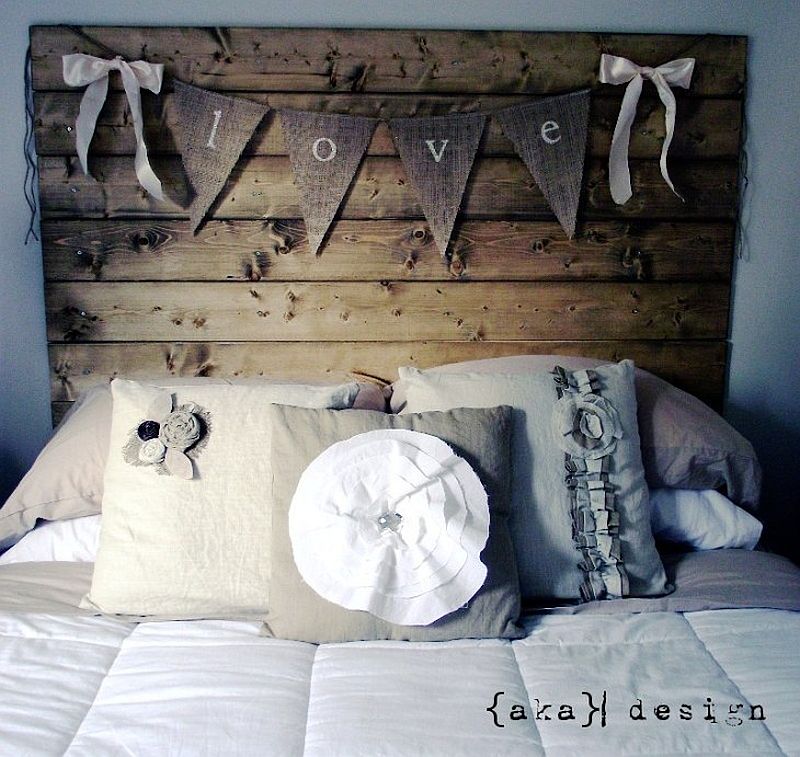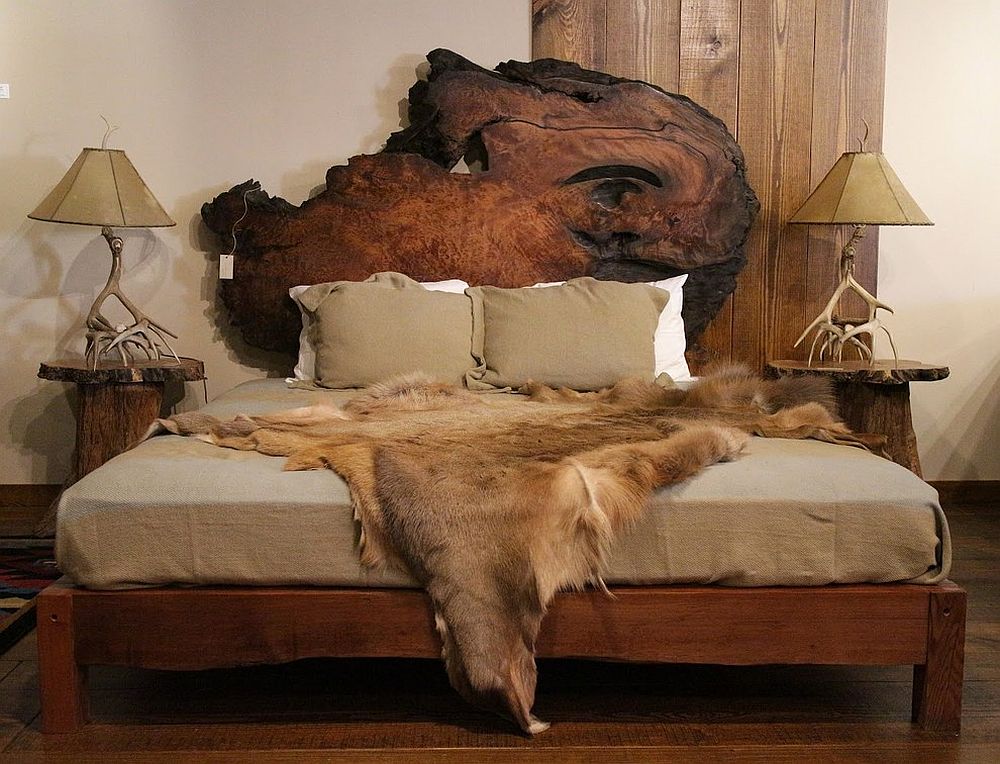 Discover the Best DIY Plywood Headboards
Finding the right DIY plywood headboard idea is a bit more difficult; especially if you have a bedroom that is polished and modern. The amazing thing here though is that a simple sheet of plywood can act as a great headboard all on its own, in a minimal, contemporary bedroom. If you can add the outline of the cityscape to it or even another scenery you love, then much better!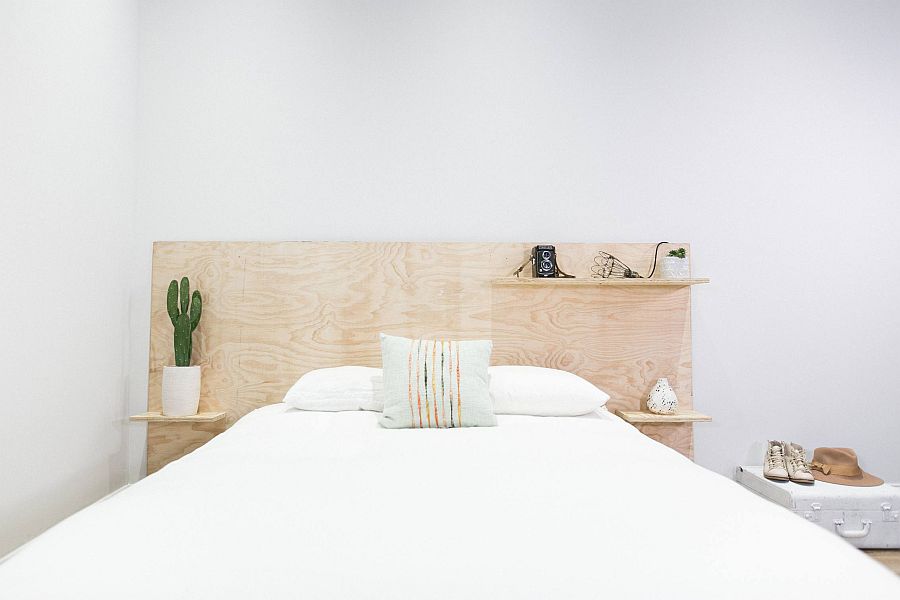 You're reading How to Make a Headboard: 35 Great Ideas, originally posted on Decoist. If you enjoyed this post, be sure to follow Decoist on Twitter, Facebook and Pinterest.