For those who live away from the bright city lights and its busy life, getting into the mix of things once in a while is really nice. Built as a secondary home for a modern family of five, the Challis Avenue Apartment sits in Potts Point – a suburb of Sydney that is renowned for its fashion and night life! Designed by Retallack Thompson, this apartment inside an art-deco building that feels classic and has a brick façade is anything but traditional on the inside. An all-white background along with touches of gray and a light, woodsy floor ensure that the interior feels contemporary, minimal and sophisticated.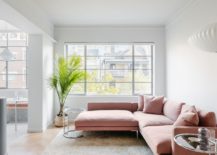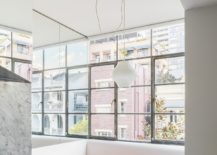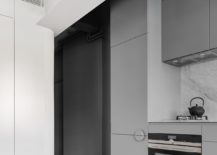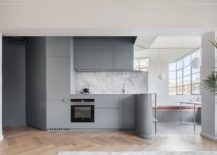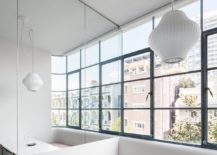 The main feature of the apartment that is no more than just 50 square meters is its ability to expand and meet the necessity of its 5 inhabitants at all times. It can serve all the members by tapping into the many daybeds, Murphy beds and other sleeping areas spread throughout the home. The bedroom itself feels spacious and the single-wall kitchen in gray and plush pastel pink couch in the living room enhance its visual appeal.There is no shortage of maximization of space in here even while making sure things feel uncluttered and cheerful.
RELATED: Tiny Apartment with an Innovative Wooden Platform that Morphs into Décor!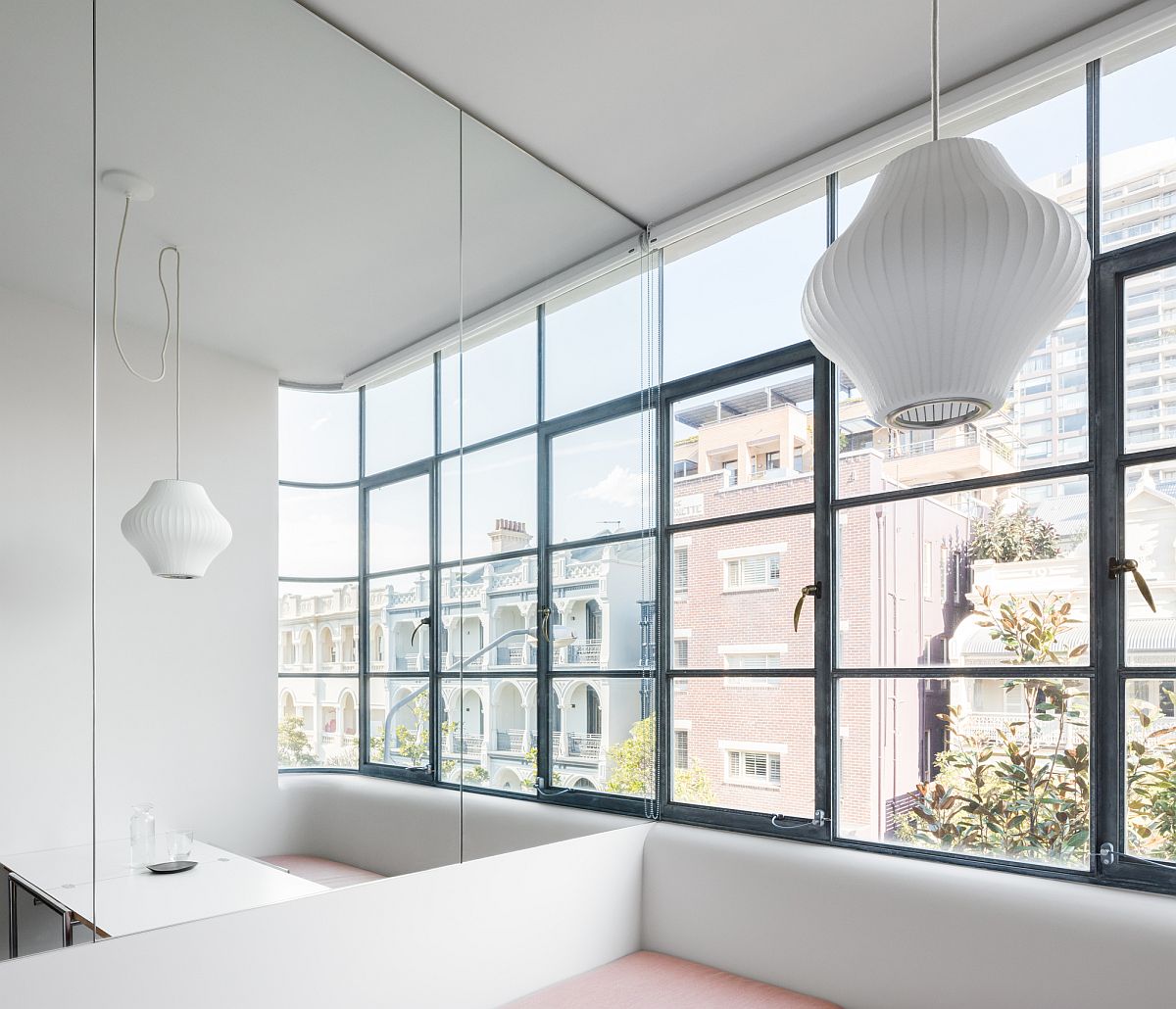 During daytime, more space was created by doing away with unnecessary walls inside the apartment and giving it a more spacious vibe. By rearranging the spaces and removing poorly planned partitions, this small Sydney apartment finds new room that makes it perfect as a trendy second home. [Photography: Kat Lu]
RELATED: Small Apartment In Poznan, Poland Showcases Cool Scandinavian Minimalism
You're reading Tiny Second Home for a Family of Five Showcases Innovative Use of Space, originally posted on Decoist. If you enjoyed this post, be sure to follow Decoist on Twitter, Facebook and Pinterest.