It is not very often that you come across a city with four different volcanoes dotting its skyline. It is definitely a bit different from the usual bright lights and skyscrapers that you see in most other big towns. But Olot in Spain is indeed a bit off the beaten path and it is here that you find the lovely box-styled Bench House designed by Arnau estudi d'arquitectura. A contemporary residence set on a sloped, hilly site with ample greenery all around, this is a home where the modern meets the natural in an obvious fashion. Clean lines and crisp modern design along with white and wood give the façade an unmistakable modern vibe and this is continued indoors as well.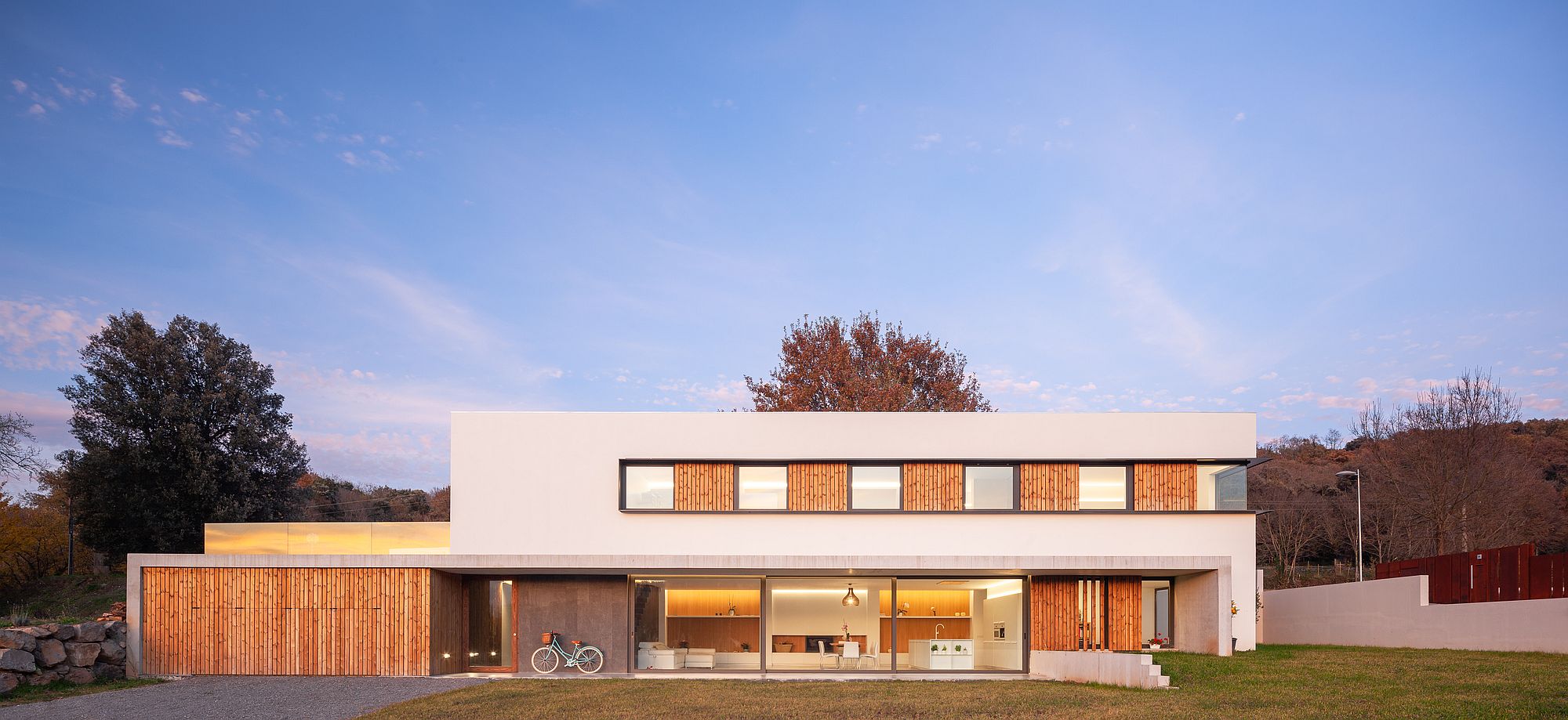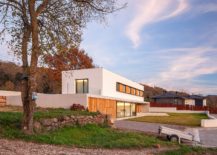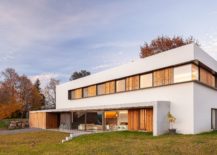 Wood is used carefully inside the house with the entry, windows and other private spaces getting a charming addition of the material. It is wooden slats that also offer privacy to those inside even as sliding glass doors and glass windows bring the outdoors into the kitchen and dining area. There is no shortage of light thanks to the indoor-outdoor interplay during daytime and at night warm, artificial illumination takes over with ease. It is the ground floor that contains the kitchen and dining along with the living area at the front while the upper level holds the bedrooms and bathrooms.
RELATED: Classic Color Combinations: The Sophisticated Elegance Of Red, Black And White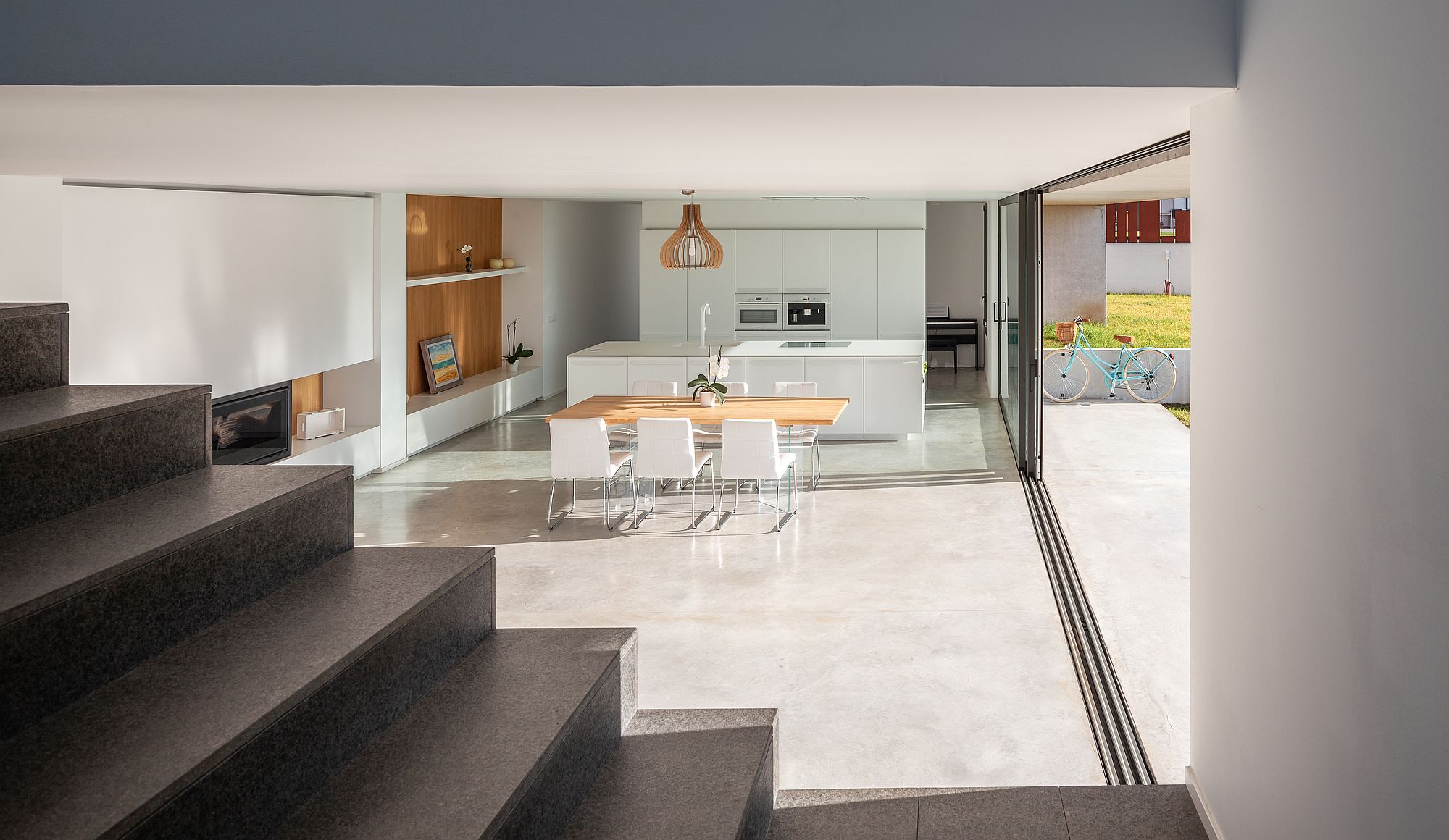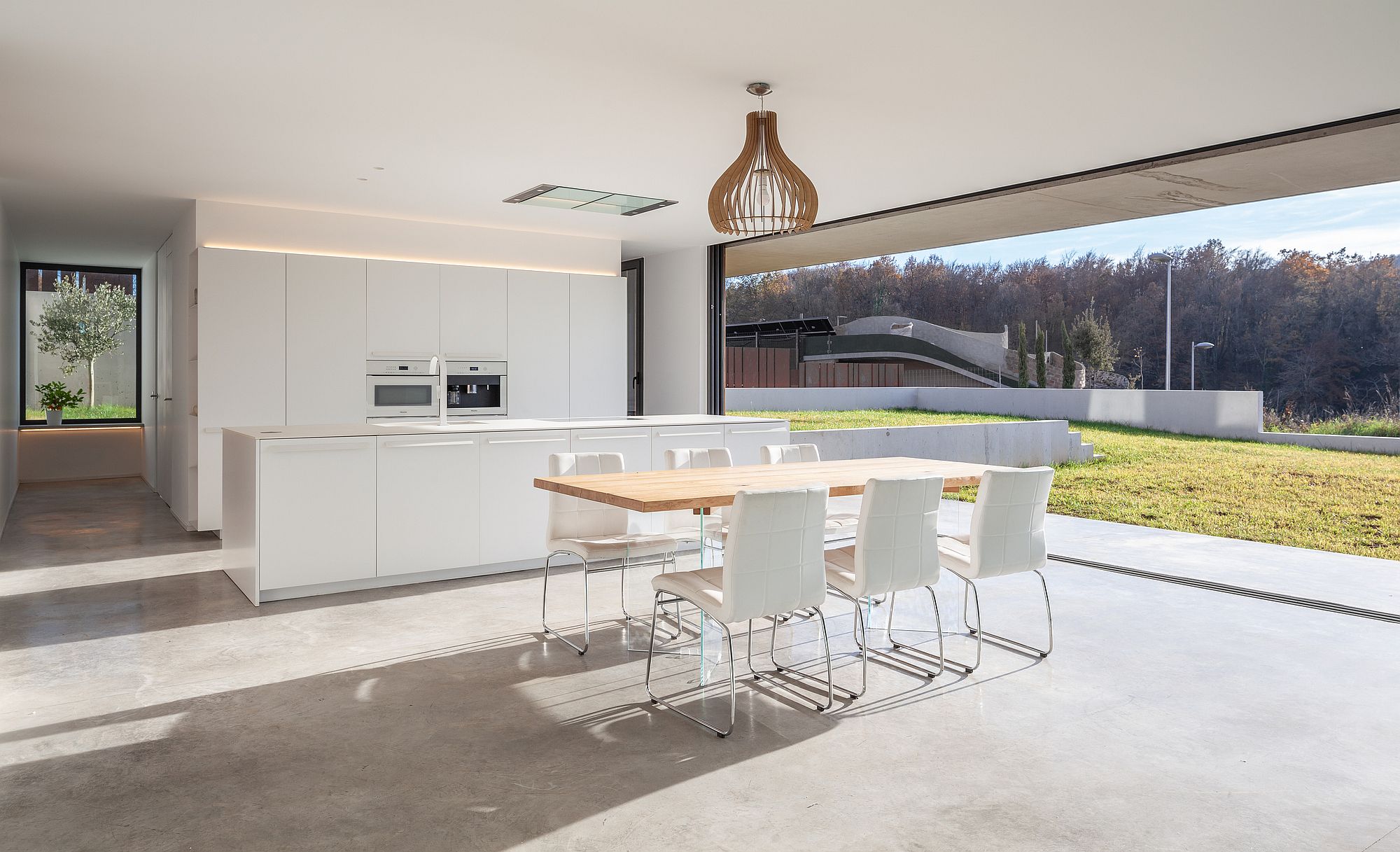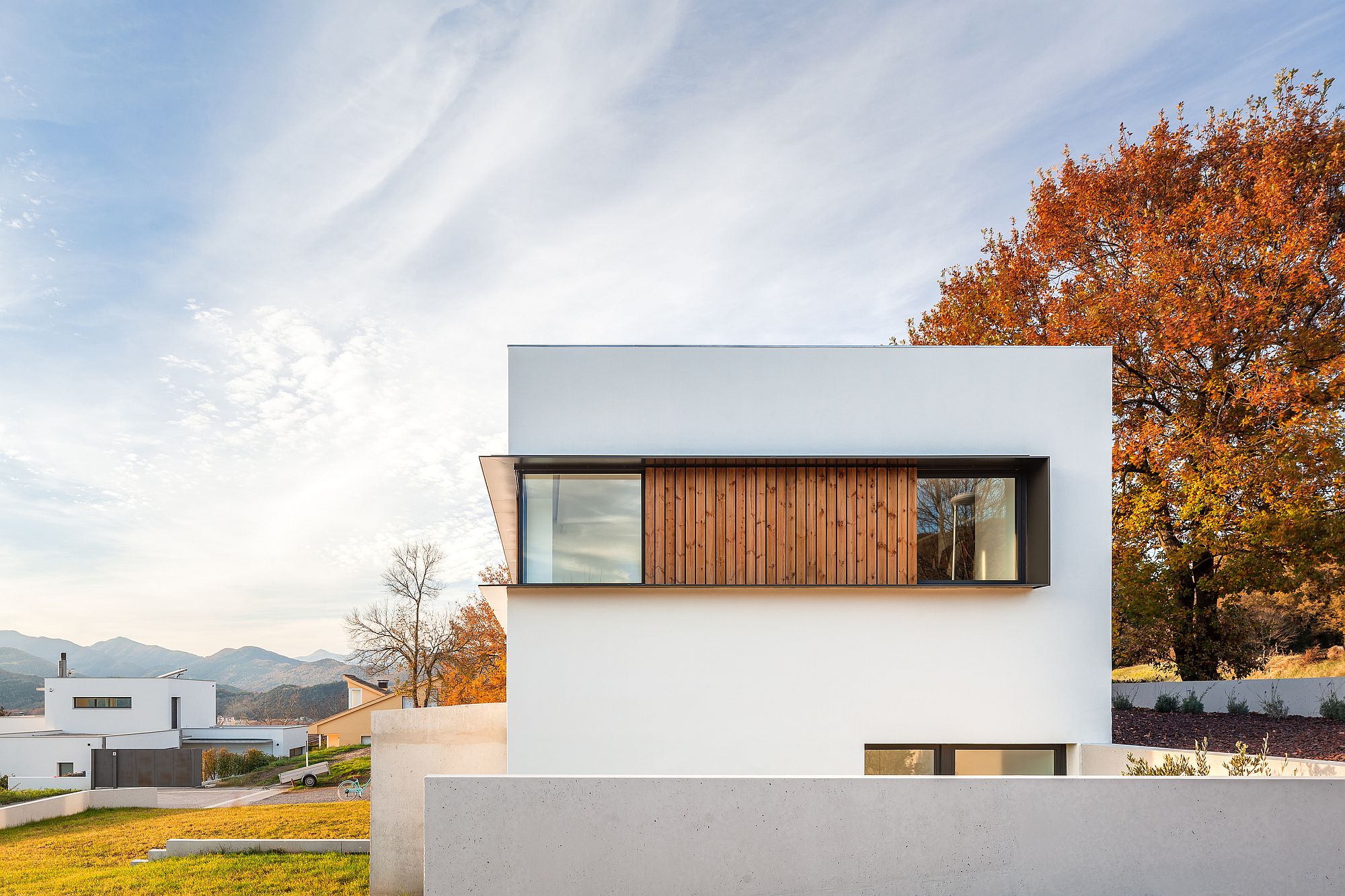 You can get a good view of Olot from the sweeping deck outside and this open, outdoor space is sheltered by the house from those on the street. Putting functionality and modernity ahead of all else, this is a residence where wood and white hold sway all the way! [Photography: Marc Torra]
RELATED: Single-Family Home In NYC Showcases Townhouse Architecture At Its Trendy Best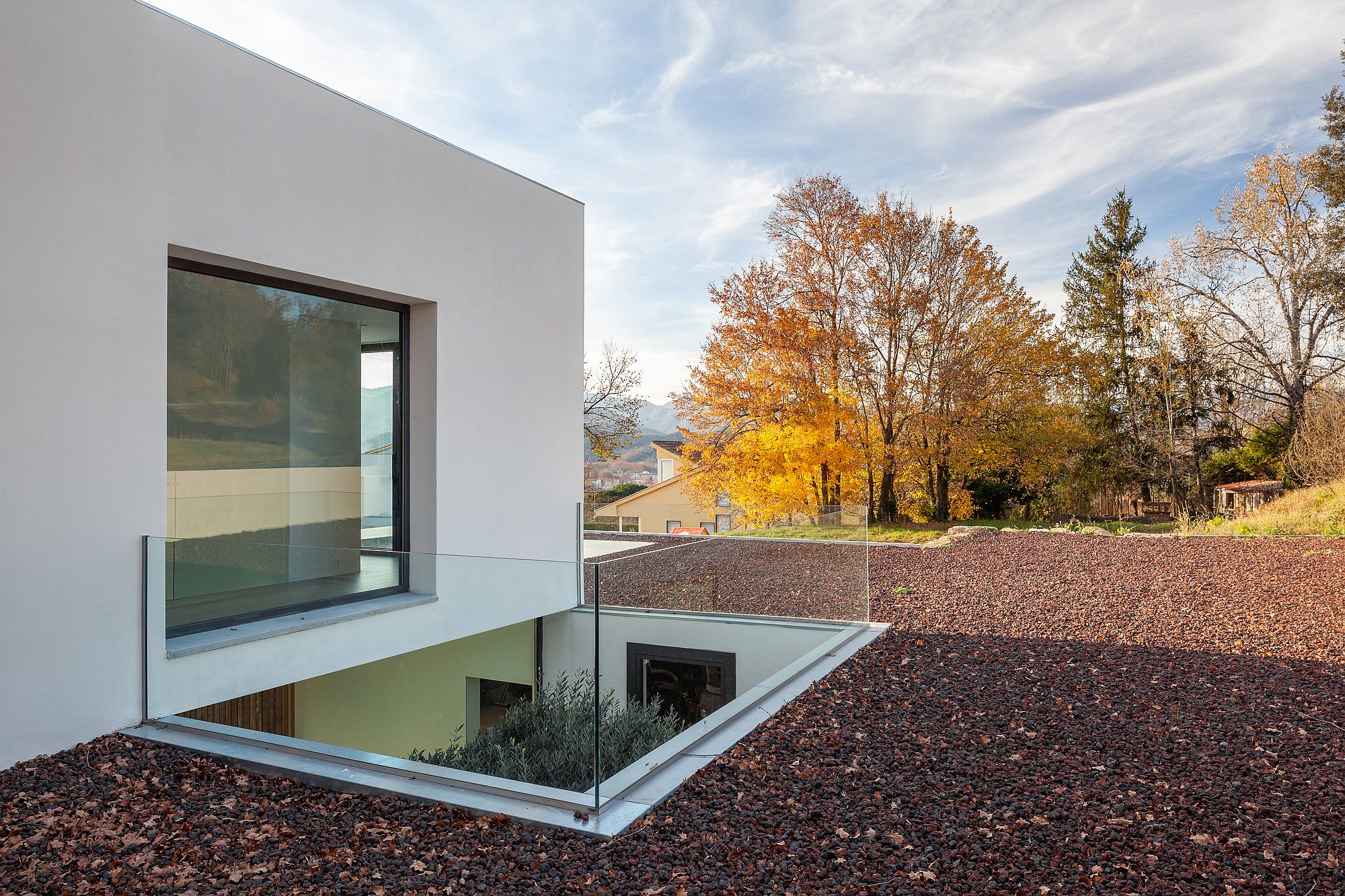 You're reading Modern Family Home in White and Wood in a City of Volcanoes, originally posted on Decoist. If you enjoyed this post, be sure to follow Decoist on Twitter, Facebook and Pinterest.