When the first cool front hits and it starts getting dark earlier, you can mourn the passing of summer or fully embrace the moodiness of fall! Today's post is dedicated to decor that celebrates darker tones and contemplative style. Perfect for Halloween right through the end of winter, these pieces are cozy and mysterious at the same time. Whether you're setting the stage for a chill fall and winter, or you're getting ready to entertain and want to add another dimension to your table, enjoy browsing the fabulous fall finds below. It's all about moody decor…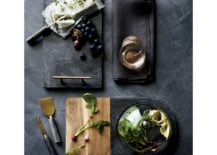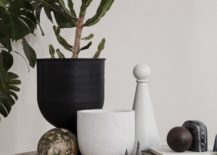 Setting the Mood
To fully revel in the dark evenings and chilly breezes of fall, try adding a bit of mystery and warmth to your home. Candles are a great place to start. This Illume Large Geo Pillar Shaped Candle from Urban Outfitters is available in tan, pink and blue (shown below):
The small version of the candle skips the ridges and showcases a more streamlined effect, which is especially powerful when the candles are arranged in a grouping:
There's nothing like an autumn full moon! Bring the magic indoors with this Merci Merci La Lune Art Print. The creative work of Merci Merci, a Sydney-based print shop, this piece can also be purchased framed. Urban Outfitters offers a range of framing options so you can find just the right look for your space.
There's nothing like an eye-catching fall centerpiece! CB2's Black Pedestal Bowl proves that there's beauty in simplicity. Since the stoneware bowl features both shiny and matte glazes, there's more than meets the eye here. That's why less is more when it comes to the foliage on display: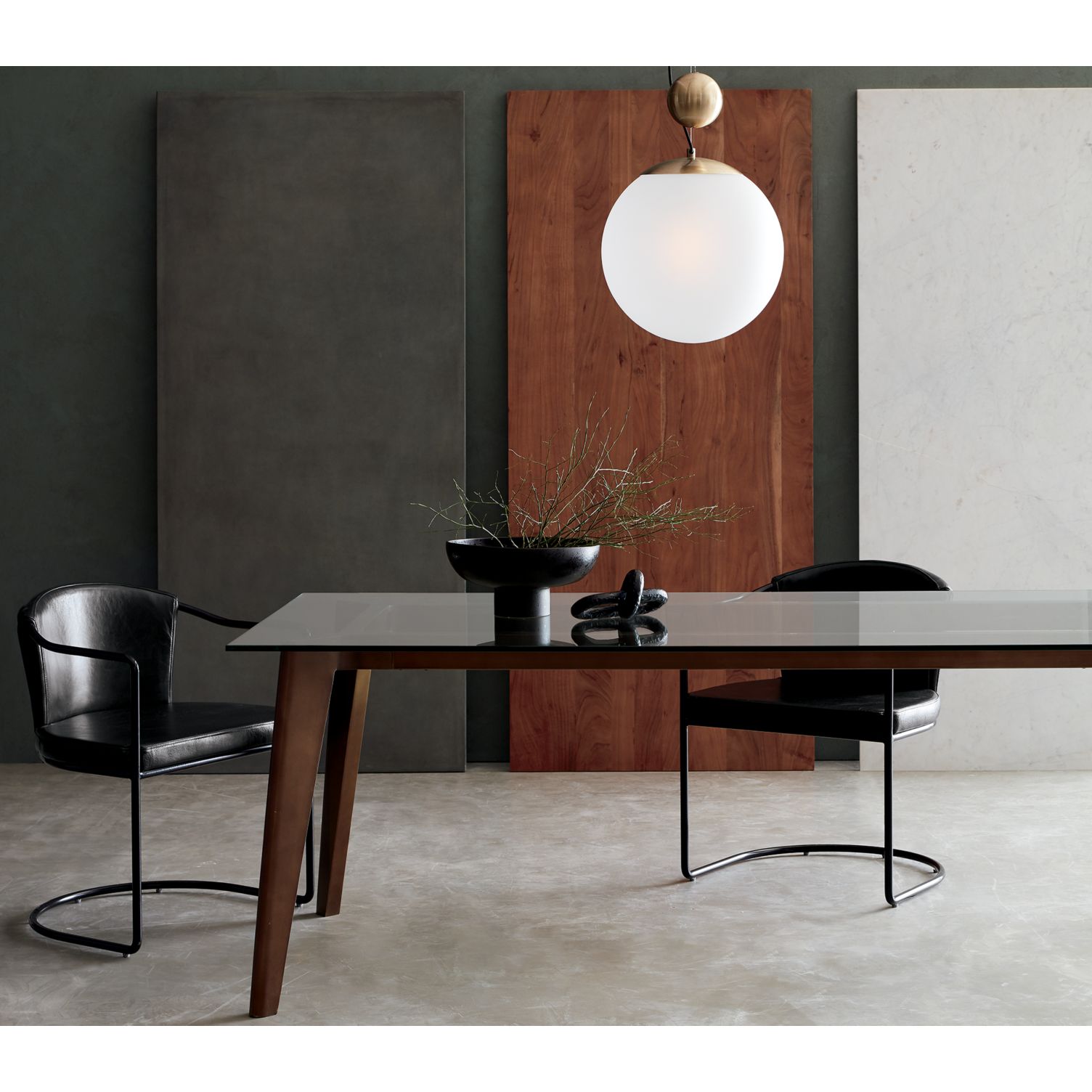 For plant lovers, ferm LIVING's Black Hourglass Pot has two display options; you can turn the planter either way when you get ready to add greenery. Great for indoor or outdoor use, this piece is both modern and timeless.
Serving It Up
Now that you've decked the halls (in a sophisticated, understated way, of course!), it's time to set your table. Fall is a wonderful season for entertaining. The bustle of the holidays has yet to begin, and the weather is cooling, making outdoor entertaining more pleasant in some parts of the world. Rich tones abound, both in nature and in the fall collections. Bring some darker pieces home for a dramatic statement. [image below from CB2]
Black dinnerware is a top design trend. If you're so inclined, try adding some new pieces to your table. This Sloan 4-Piece Black Place Setting from Crate & Barrel features a cup, bowl, salad plate and dinner plate that showcase the beauty of glazed stoneware:
If you prefer your dinnerware in lighter tones, consider black flatware (another top entertaining trend). CB2's 20-piece Kat Matte Black Flatware Set is nothing short of stunning. So is this gorgeous tone-on-tone vignette:
Crate & Barrel also offers a dark flatware set with modern style. Note how this Dex Black 20-Piece Flatware Set stands out against the grey stone backdrop below. Consider a grey tablecloth or grey linen napkins for a similar effect at your table.
Smoky glass is on trend this season, and substance takes center stage with this Bottom Heavy Smoke Cordial Glass from CB2. Resurrected from the archives of Polish glassware company Krosno, the design creates a feel that is both modern and vintage.
CB2's Crosby Smoke Glass Decanter also boasts a retro-modern look, thanks to a striking form. Bring on the smoky drinkware!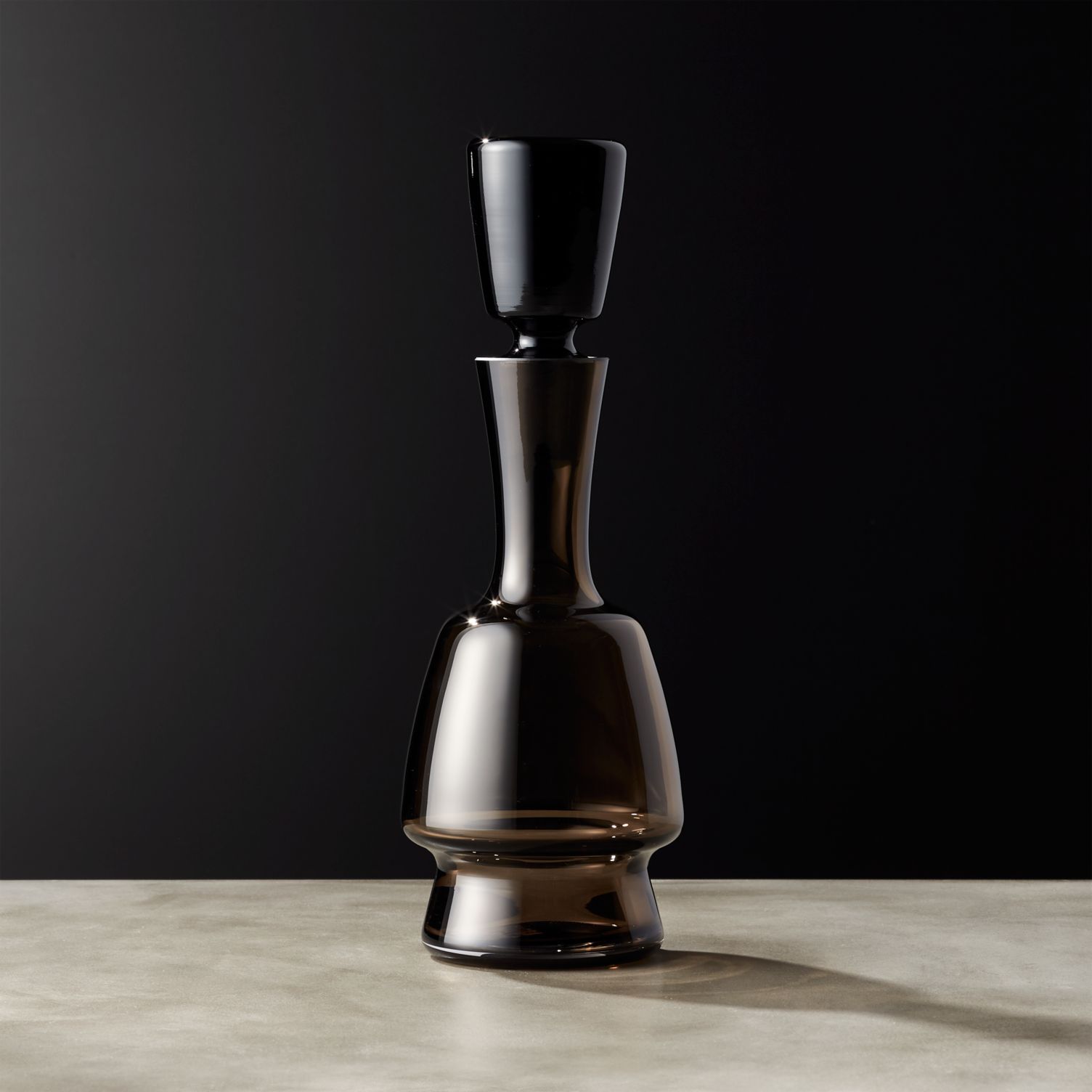 Ridges take center stage in ferm LIVING's Ripple Carafe Set, crafted from rippled mouth-blown glass. The accompanying glass can rest on top of the carafe, serving as a functional lid. Sleek in its shape and grey like a stormy sky, this piece is perfect for displaying when not in use.
Give it a bedside spot in your guest room (or your own bedroom). Also note that you can buy the whole set or purchase just the carafe.
Up your cheese game with this set of 3 Black Agate Cheese Knives, featuring stainless steel heads and polished black agate stone. Get lost in the swirls of dark color as you enjoy a bite from your appetizer platter:
And speaking of platters, don't hesitate to let your entertaining spread take an artful turn this fall. Cheese, herbs and fruit have never been more beautifully displayed (see below). Don't hesitate to mix warm and cool tones for dramatic contrast. [image from Crate & Barrel]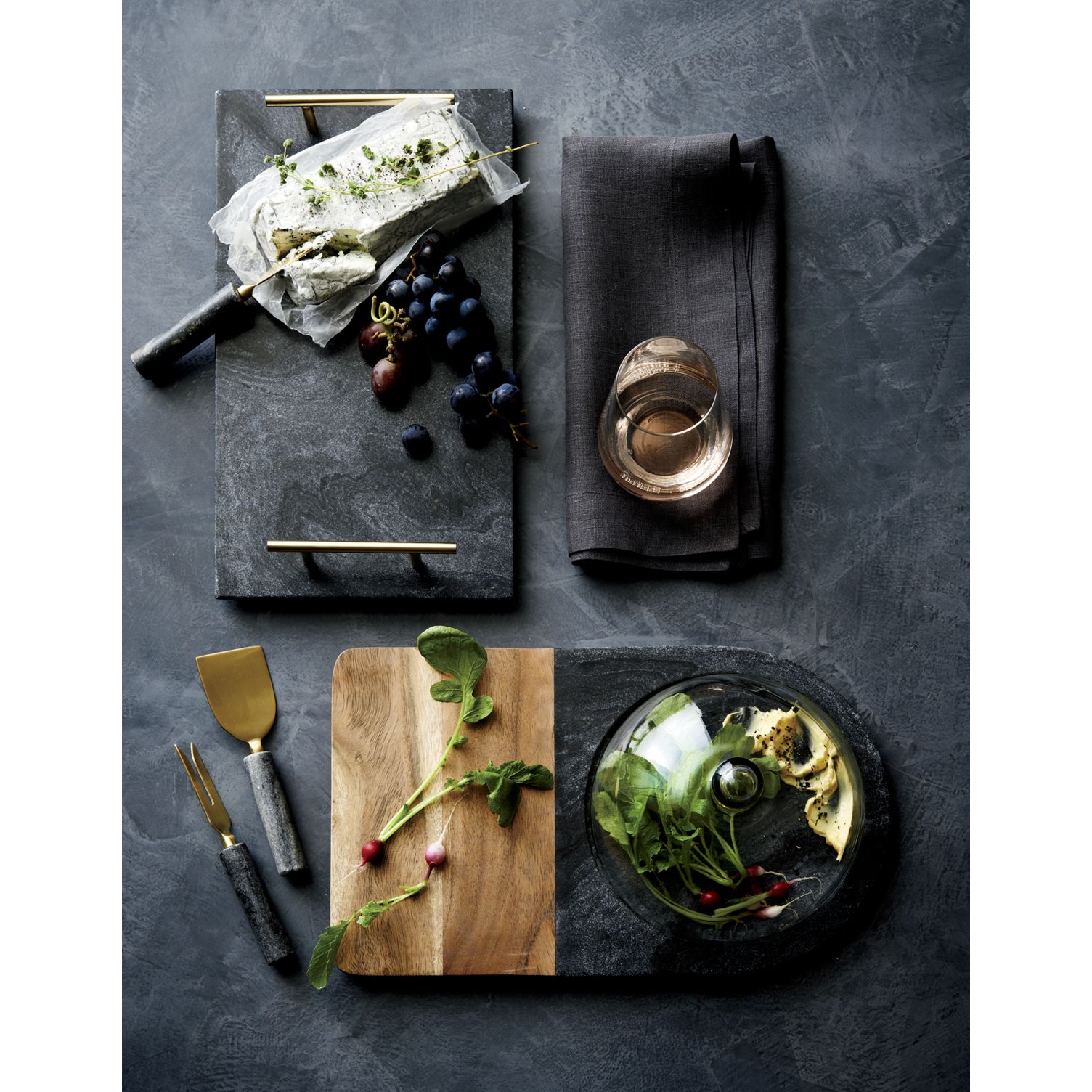 Cheers to a delicious and dramatically designed fall! Thanks for reading.
You're reading Moody Fall Decor to Welcome the New Season, originally posted on Decoist. If you enjoyed this post, be sure to follow Decoist on Twitter, Facebook and Pinterest.