It is not very often that you come across a modern home that has an imposing street façade made of magnificent stone walls on all sides. This not only provides complete privacy, but gives the home an entrance that is truly unforgettable. Welcoming you with stone beauty is the Cerro la Cruz House designed by Turner Arquitectos in Chile that is unlike any other home that we have seen in recent times. Here glass and concrete find space next to stone in a seemingly seamless fashion and modernity feels tempered by textural contrast at every turn. The house sits on a sloped lot and this further gave the architects to shape something unique and exceptional.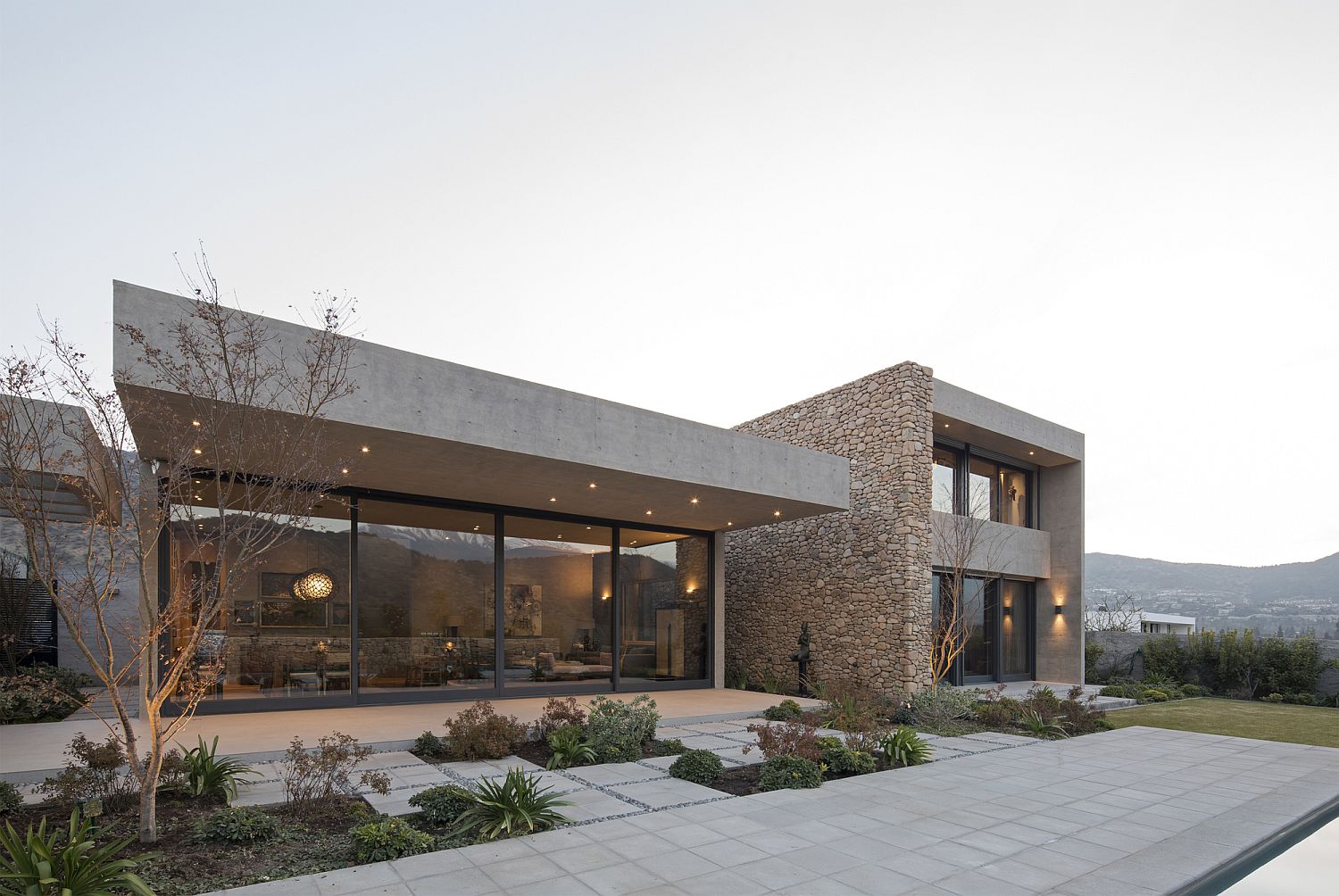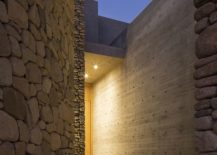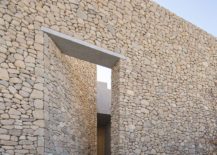 Even though the street façade of the house remains completely closed and the stone walls lead to a cozy entrance that feels private, the rear section of the house opens up towards the landscape and the garden area. Glass walls and windows connect both levels of the house with the outdoors here and the transition is just gorgeous. Simplicity and minimalism hold sway on the inside while different pendant lights and recessed lights combine to provide just then right ventilation. [Photography: Nicolás Saieh]
RELATED: Industrial Ingenuity: Contemporary Auckland Home in Concrete, Steel and Glass
From the street, the house presents itself as a grand stone wall. It´s scale and brutalist character reveals a glympse of what to experience inside. A triple height hallway placed transversely in the center of the house directs to the main rooms toward the north and to the secondary ones towards the south.
RELATED: Sculptural Design at Its Spectacular Best: Luxurious Mountain Home in Chile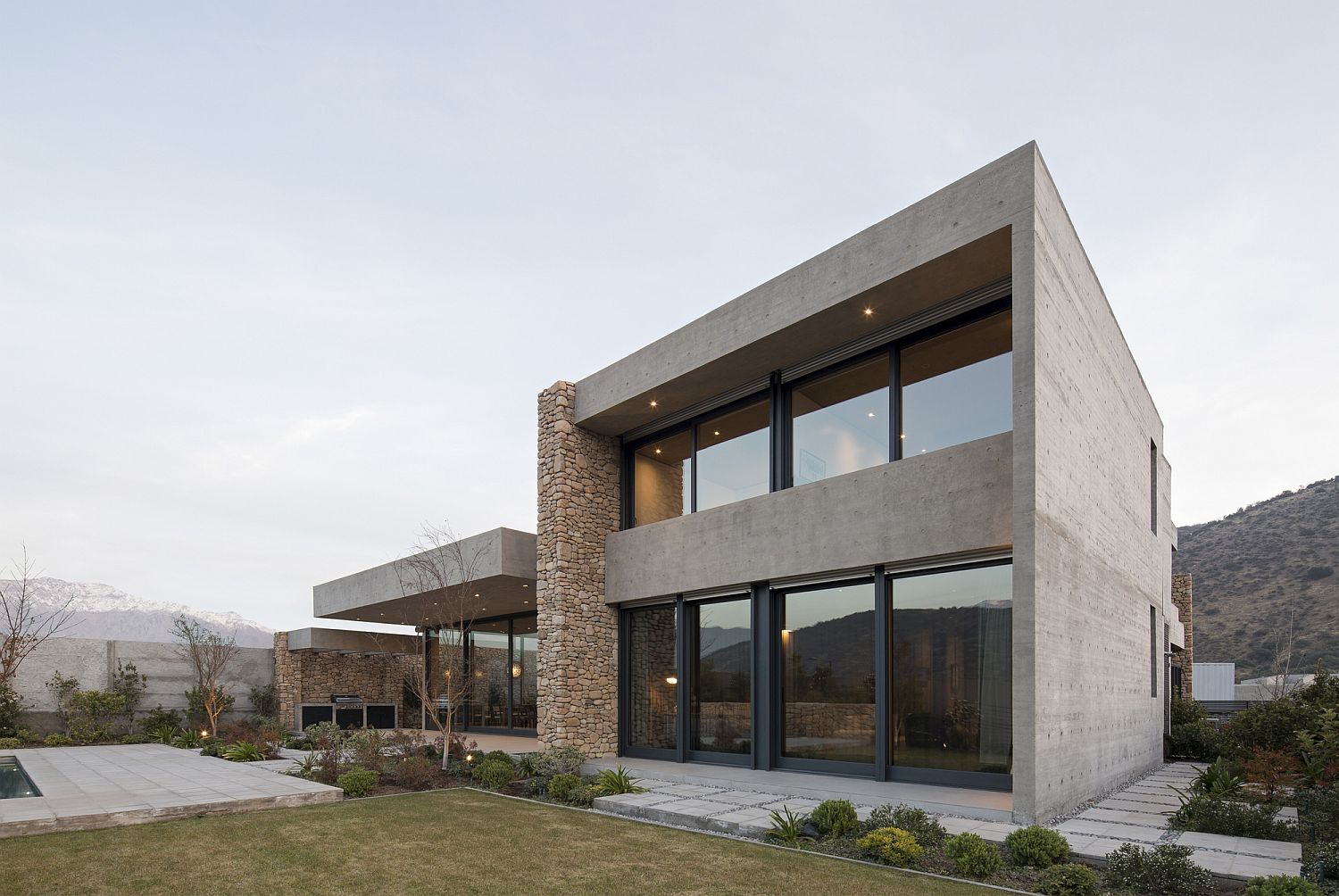 You're reading Stunning Contemporary Home in Chile Made from Stone, Glass and Concrete, originally posted on Decoist. If you enjoyed this post, be sure to follow Decoist on Twitter, Facebook and Pinterest.