Casa El Maqui is a sustainable home with spectacular views of its verdant surroundings.
Designed by GITC Arquitectura in 2014, Casa El Maqui rests on the eastern hillside of El Maqui Brook, a rural corner of the Chilean Coastal Range. The 3,013-square-foot residence consists two glass-encased bases bridged by a rectangular timber-clad unit.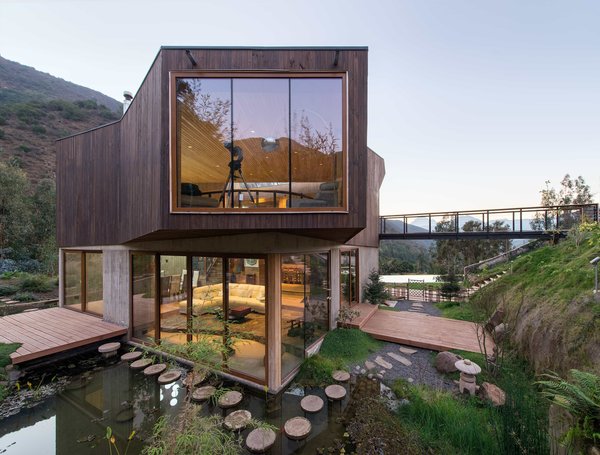 The home is clad in timber and built with reinforced concrete and steel. On the ground level, the main living areas are enclosed by sliding glass walls, which open the space up while inviting cool breezes inside. Wooden platforms stretch across the surrounding gardens, which incorporate a sunken biofilter pond, a pool, a sauna, and a hot tub.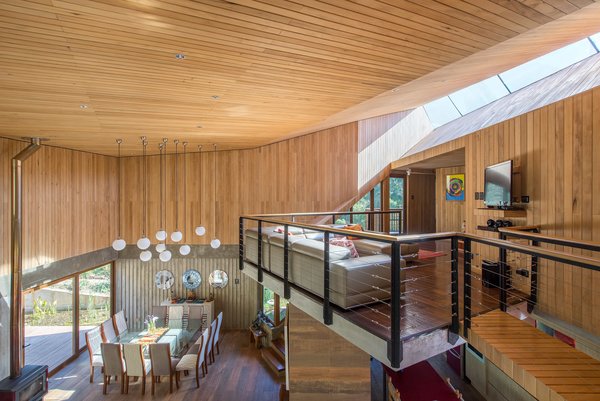 See the full story on Dwell.com: A Mountain Getaway in Chile With Over 700 Avocado Trees Asks $1.1M