The made-in-Detroit mattress is about to become your new bedroom staple.
Like all Floyd products, this newly-launched bedroom essential is a testament to thoughtful American design. Since the brand launched in 2015, customers have asked which mattress would best suit Floyd's bestselling frame. Stumped on the answer, they took to their drawing board and came up with a mattress that perfectly combines comfort and cool.
It features 1,000 pocketed coils that provide zoned support, which are paired with a dense foam layer. While the mattress is uniquely compatible to Floyd's popular birchwood bed frame—the mattress's 10″ height was intentionally selected to reflect the low profile of the bed—it'll work perfectly with everything else. Pricing starts at $795 for a twin mattress, capping out at $1,195 for a king mattress.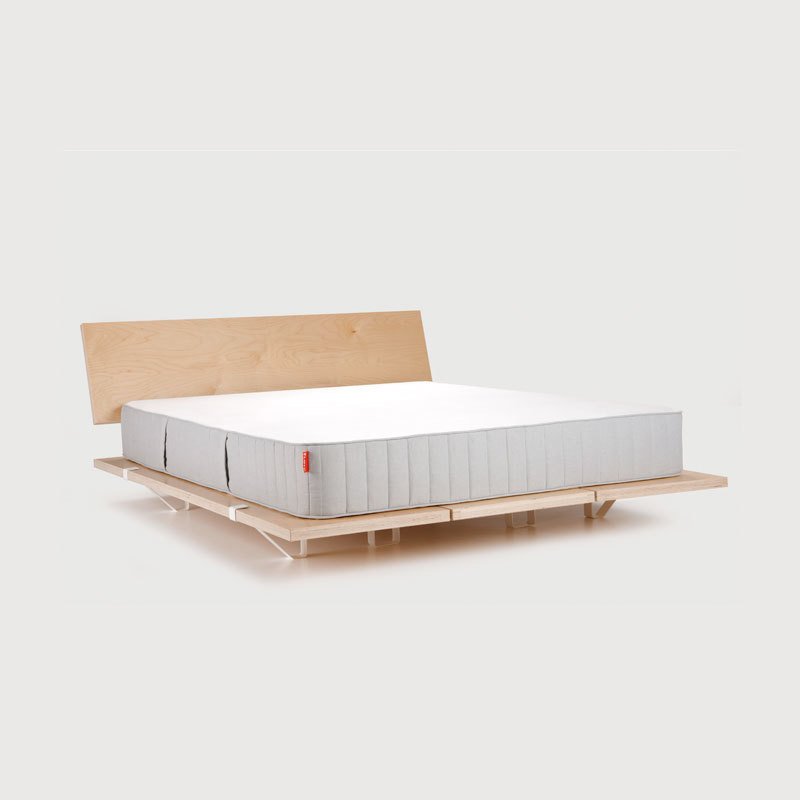 We love the products we feature and hope you do, too. If you buy something through a link on the site, we may earn an affiliate commission.
Related Reading:

32 Impeccable Bed Frames for Every Budget
Peek Inside Floyd Cofounder Kyle Hoff's Mies van der Rohe–Designed Detroit Home