Airtight, sustainable, and quick to assemble, Sweden's carbon-sequestering Kajstaden tower is a beacon for sustainable construction.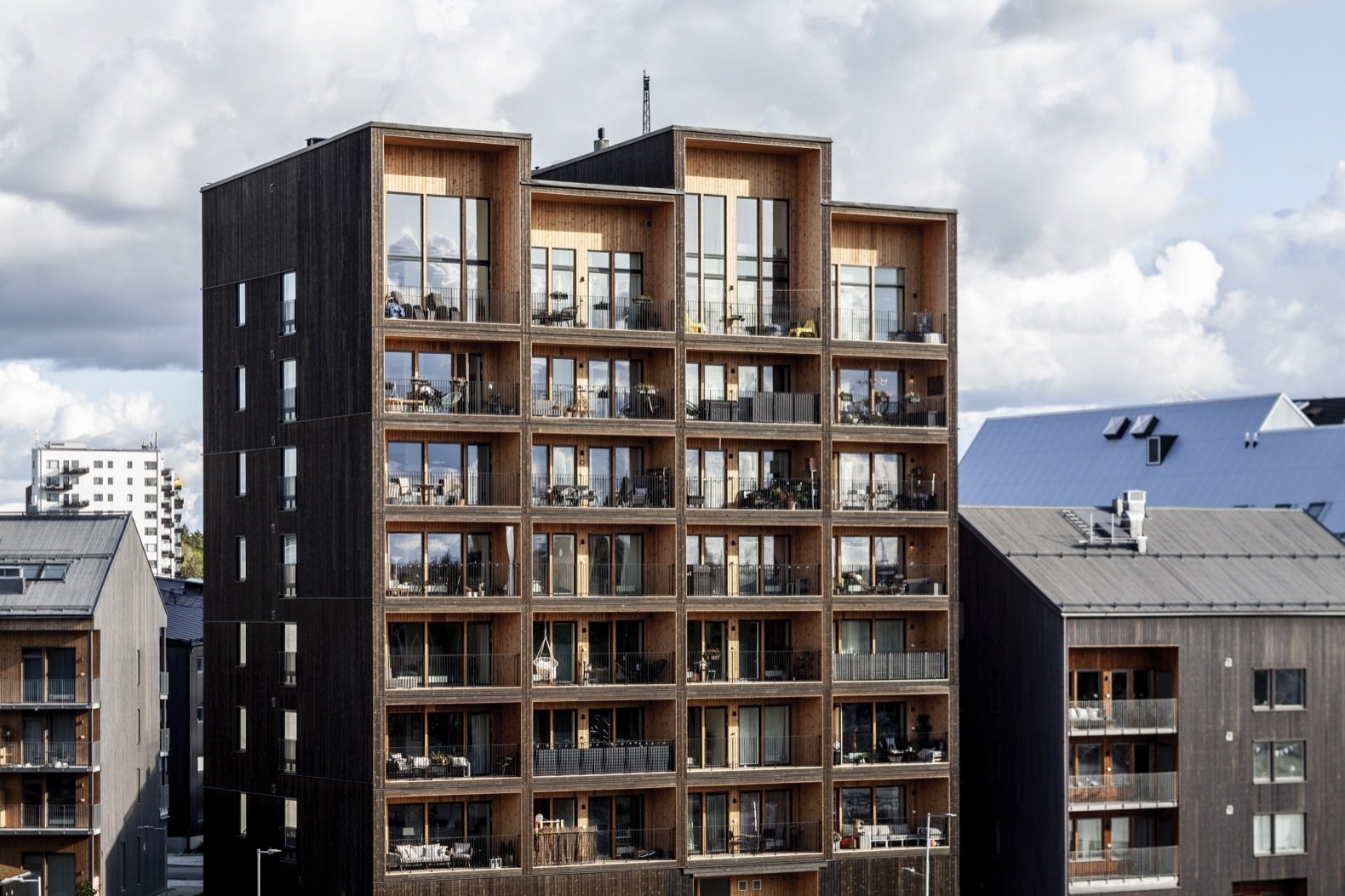 An hour outside of Stockholm, C.F. Møller Architects has crafted the tallest timber tower in Sweden. Inaugurated last February, the record-breaking Kajstaden Tall Timber Building serves not only as a landmark for the newly founded Kajstaden district of Västerås, but also as a powerful symbol of the many benefits—sustainable, structural, and otherwise—of high-rise timber structures.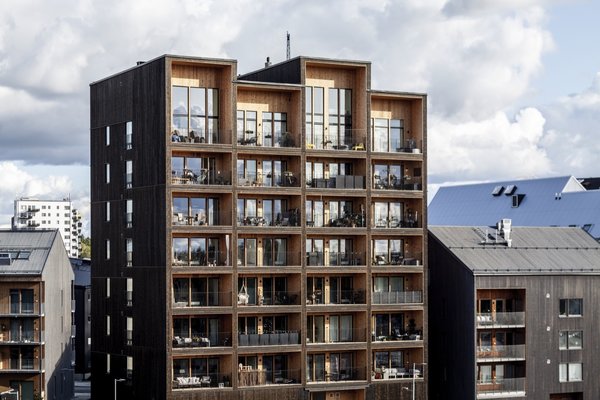 "The building in Kajstaden constitutes a new chapter in the history of construction, as it is currently Sweden's tallest solid-timber building," says Ola Jonsson, associate partner at C.F. Møller Architects. "Through research projects and our other timber projects we have focused on innovation and contributed towards developing ways of realizing high-rise buildings made of timber. Industrial timber technology also provides architects with better tools for designing beautiful houses that boast a high degree of detail."
The architectural potential of building with wood has been greatly expanded thanks to cross-laminated timber. The prefabricated solid timber panels are engineered for high levels of resistance against fire and moisture, which are common problems associated with old wooden buildings.
With over 100,000 square meters of solid timber projects in the works, C.F. Møller Architects is showing through example how solid wood is a climate-conscious alternative to concrete. Designed for extreme strength, cross-laminated timber also retains wood's flexible and lightweight advantages that translate to faster installation times and fewer deliveries to the construction site.
See the full story on Dwell.com: Sweden's Tallest Timber Building Is a Towering Feat of Sustainable Architecture