When you want to revamp an existing older home with historic value, the preferred trend is to add a rear extension that offers new living space on the lower level and a bedroom or studio above. This works well on most occasions and you really would not have to worry about altering the street façade as it is left unaltered. But in case of this traditional two-story residence in central London Housing Estate, the rear loft was just not possible because of local building and heritage constraints. This meant Bradley Van Der Straeten Architects had to take an entirely different approach while meeting the demands of a family ready to welcome home a second baby.
This unique design challenge meant that the overall building on the outside remained unaltered while the interior was transformed completely to create new split levels. These split levels draped in plywood do much more than just reorganize space, usher in warmth and conceal many spacious storage units. The new floor plan creates an entirely new bedroom on the upper level for kids and with a window in the hallway, adults can keep an eye on them at all times. This makes for a fun-filled, elegant and space-conscious interior where the insertion of new volumes relies on maximization of vertical space.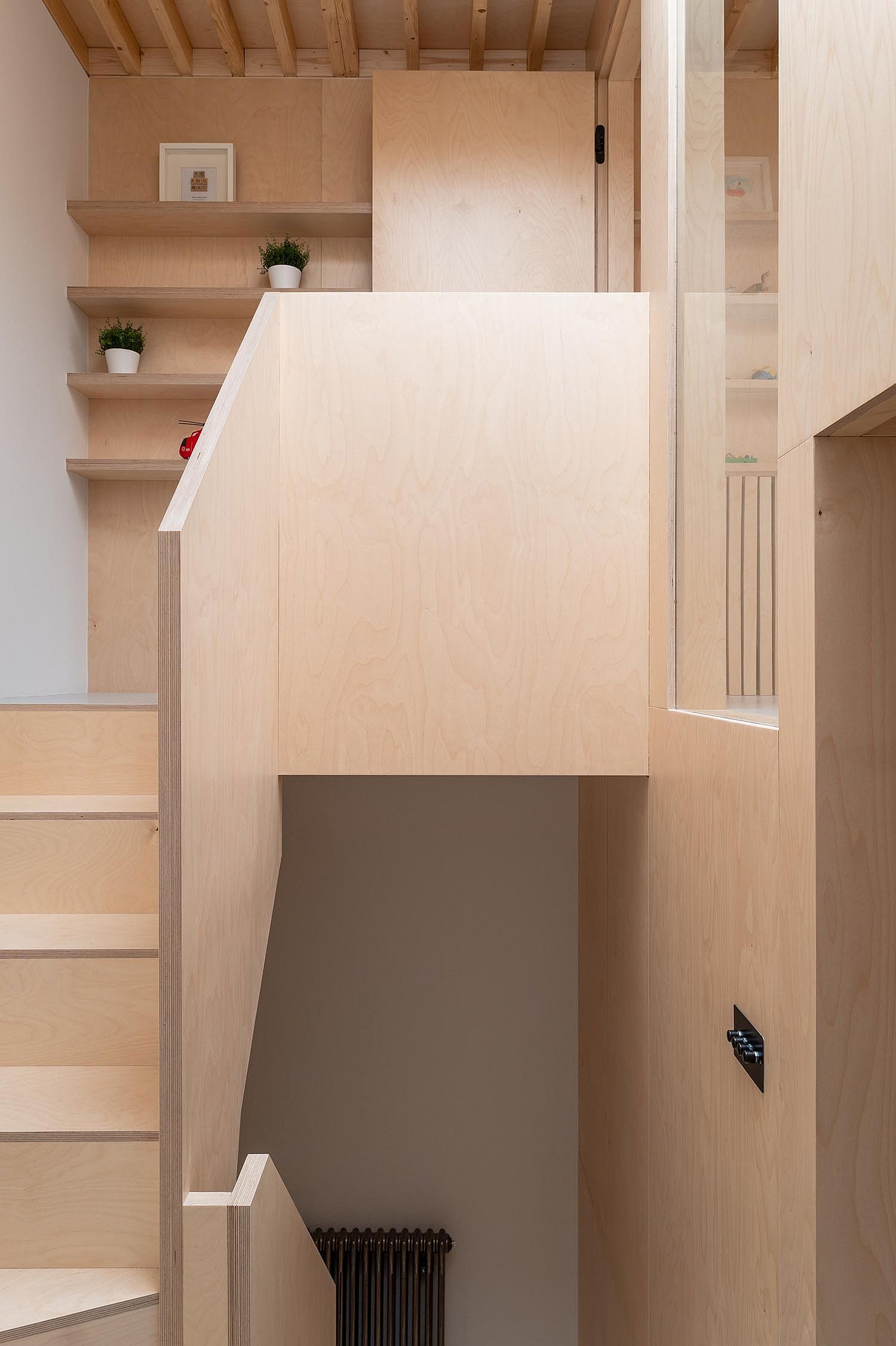 The ceiling of the bedroom below acts as the bed frame for the loft bedroom above and this creates an ingenious design solution where new space is found with ease. A neutral color palette in white and wood, exposed wooden ceiling beams and brick walls on the outside put the final touches on this renovated London residence. [Photography: French + Tye]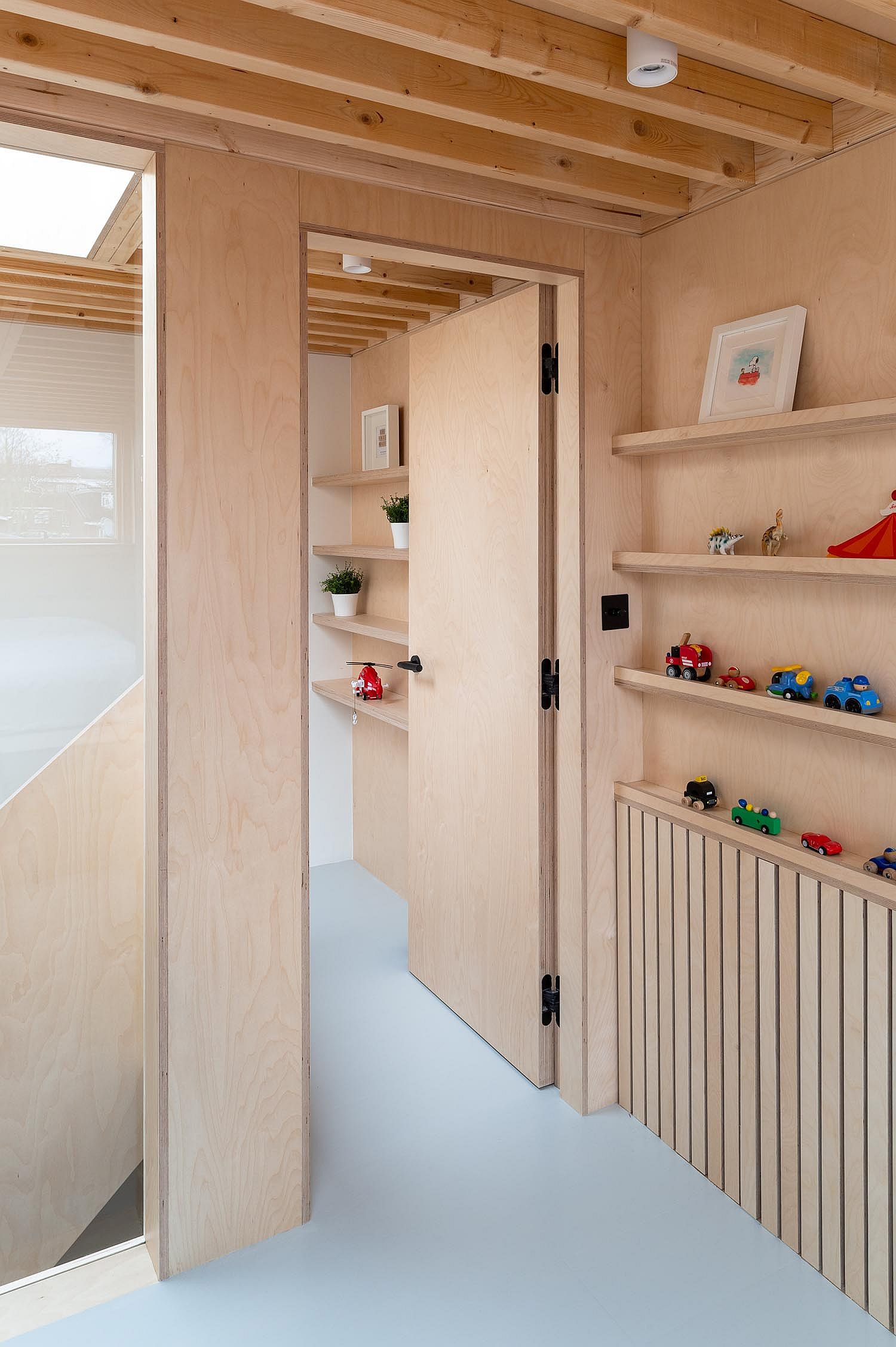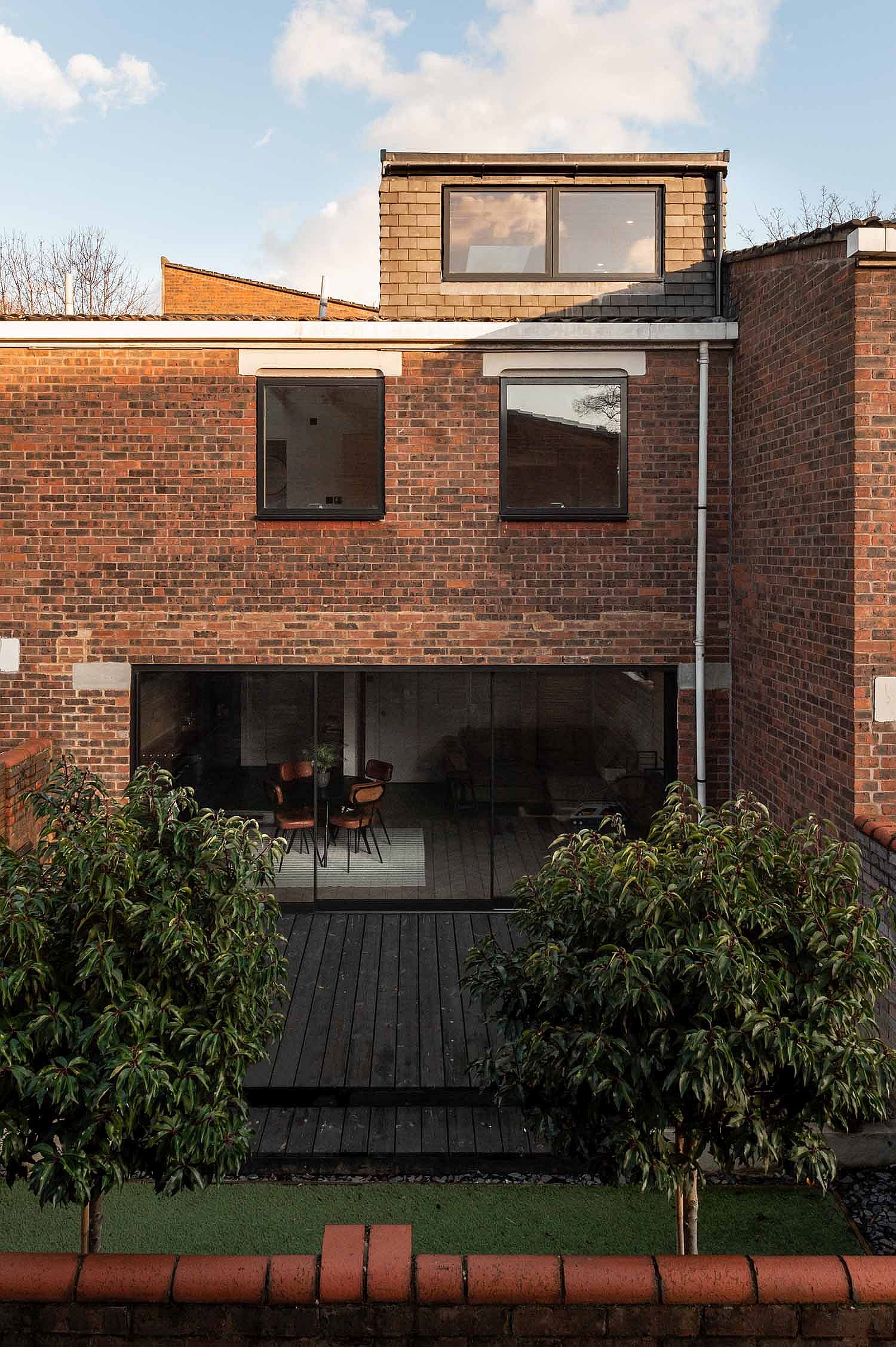 You're reading Split Levels and Loft Bedroom for Kids Add New Space to this London Home, originally posted on Decoist. If you enjoyed this post, be sure to follow Decoist on Twitter, Facebook and Pinterest.