The historic and beautiful port city of Thessaloniki is a perfect place to relax, rest and rejuvenate and has been popular with tourists forever now. It is in this lovely port city that one finds the exquisite and exuberant Luscious Apartment – a secondary home that is as gorgeous and delightful as its name suggests. The apartment was designed by the creative folk at Urban Soul Project for a family that spend most of their time outside the city and only use it occasionally. This allowed for a more innovative interior where brilliant blocks of color end up stealing the spotlight.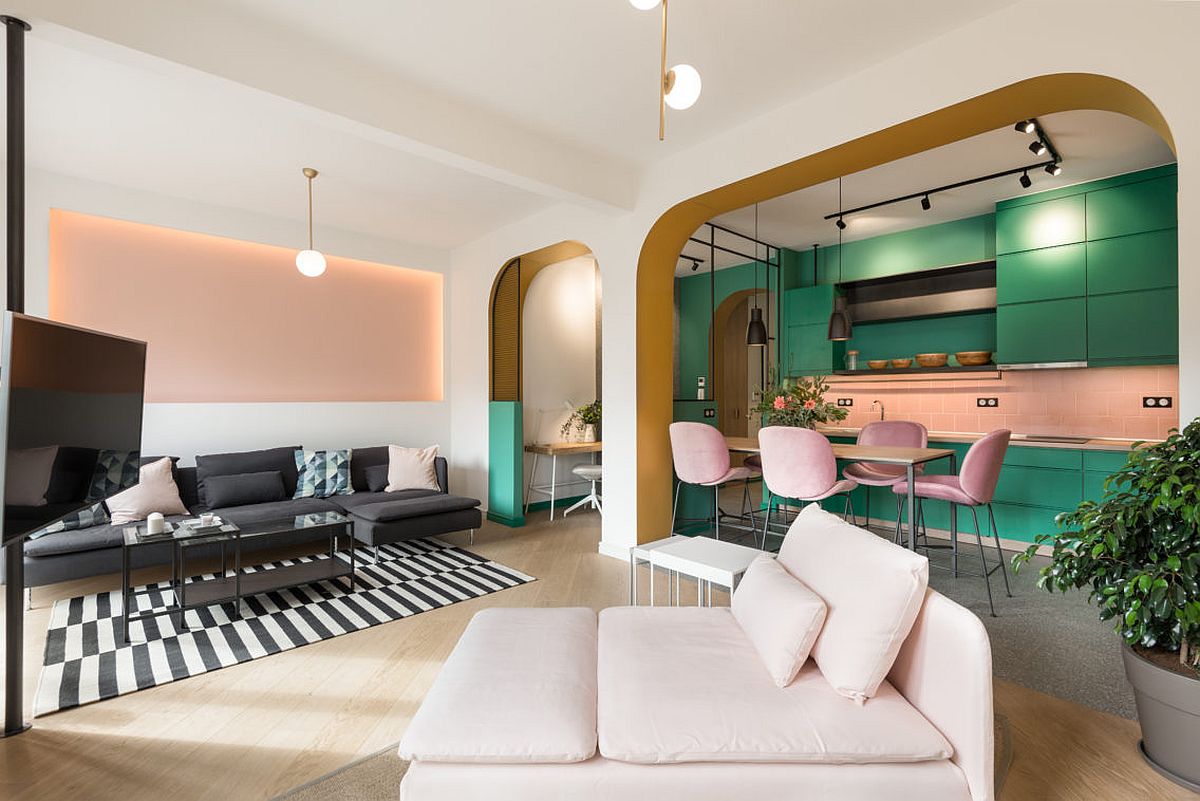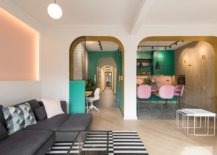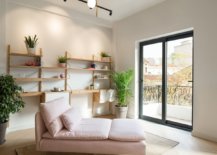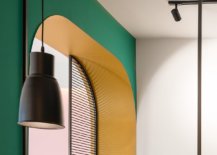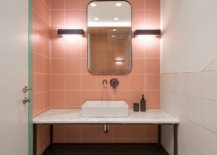 Interior of this beautiful apartment seems to be undoubtedly inspired by the spirit of the 60's and 70's and you can see that in the fun use of bold greens and pretty pinks for the backdrop. Every room of the home embraces pops of bright color some form even while there are sections of neutral spaces clad in gray and white to create an overall balance. Another impressive and unique feature of the home is the wonderful presence of metal arches and entire walls covered in wooden cabinets that make a daring visual statement.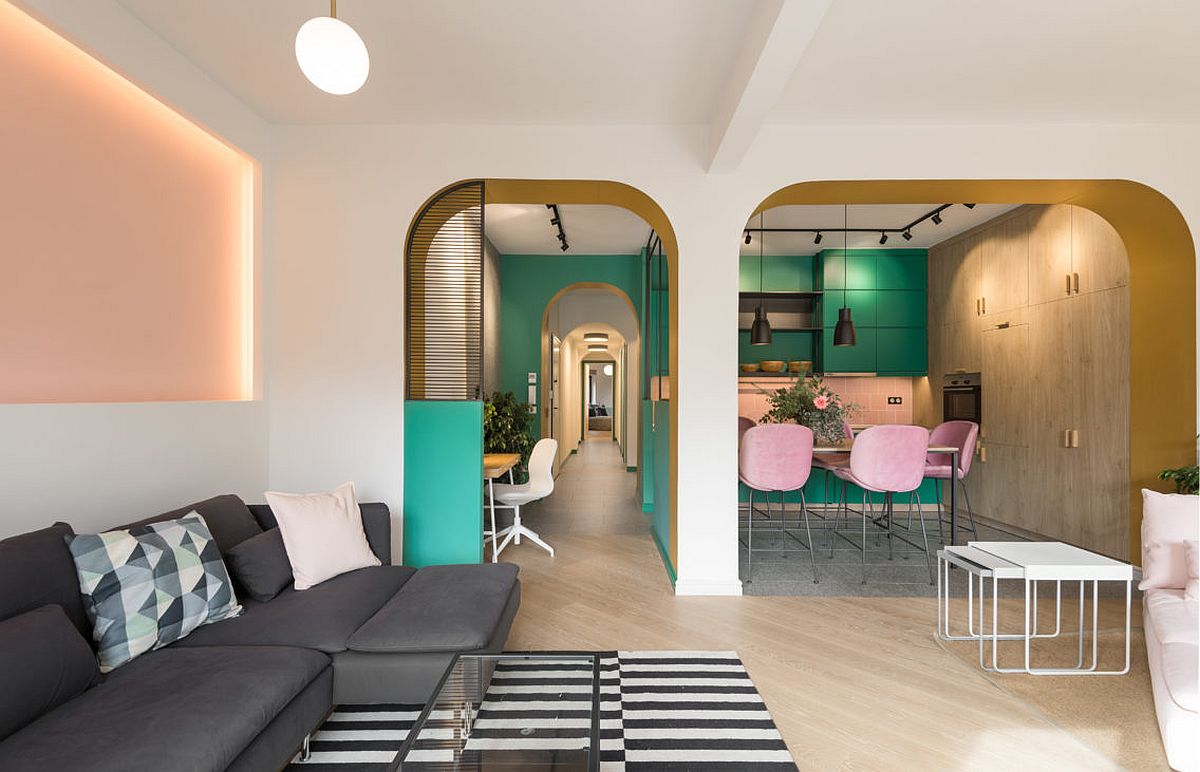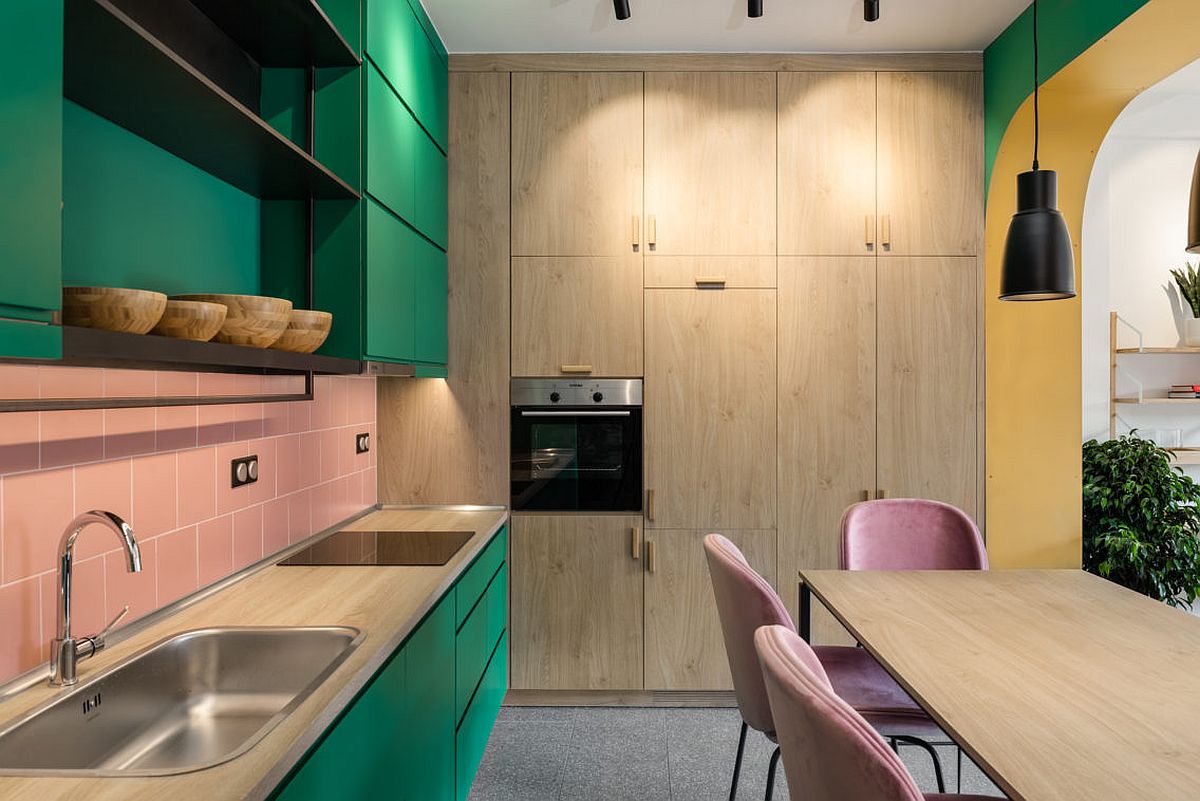 One gets the feeling of entering an entirely different world when you step in here and it almost seems like someone has turned back the clock by a good six decades or so! A space-savvy kitchen, long corridors that lead to different bedrooms and bathrooms and a dashing lounge along with dining space complete this exciting apartment. [Photography: Kimberley Powell]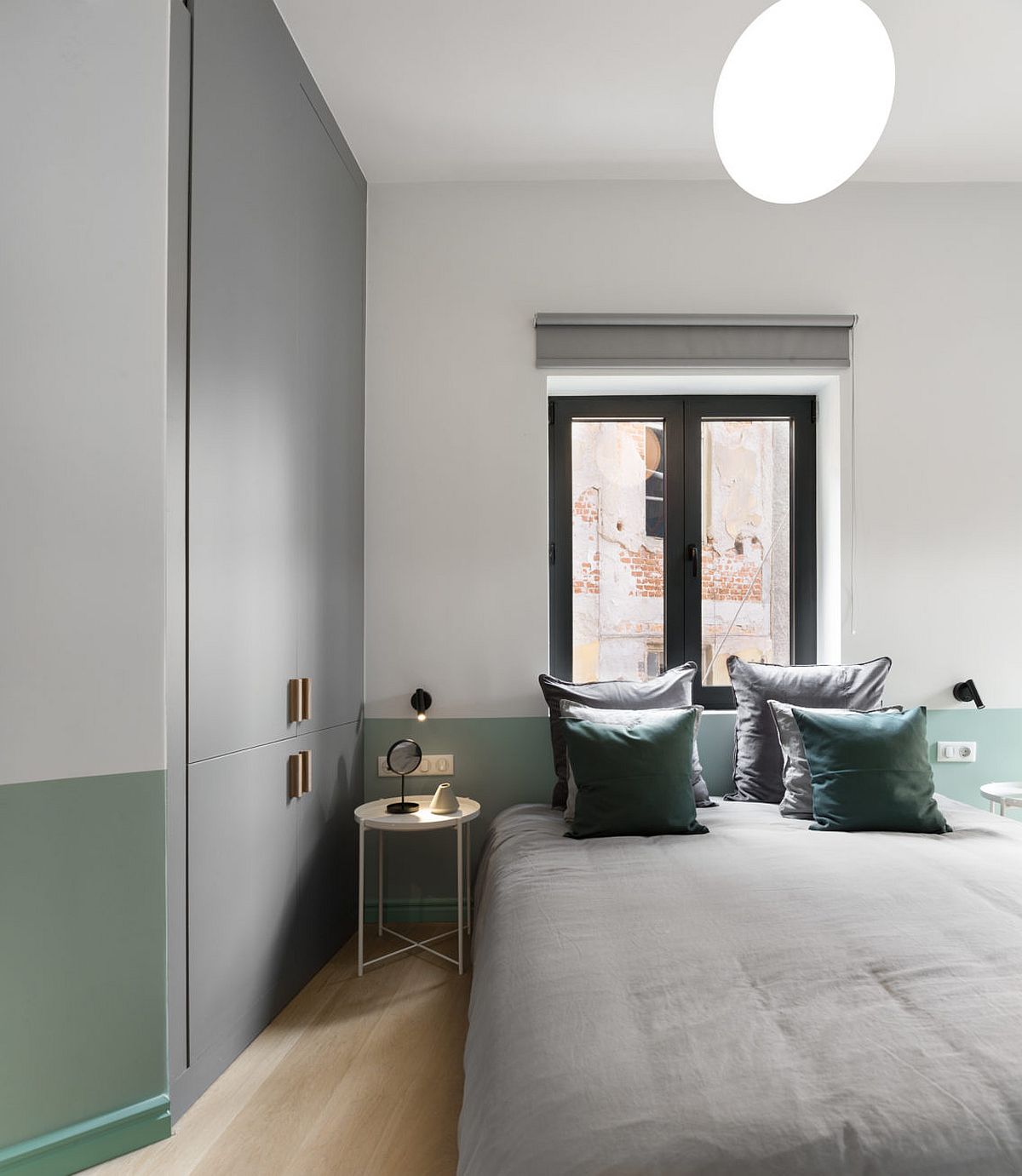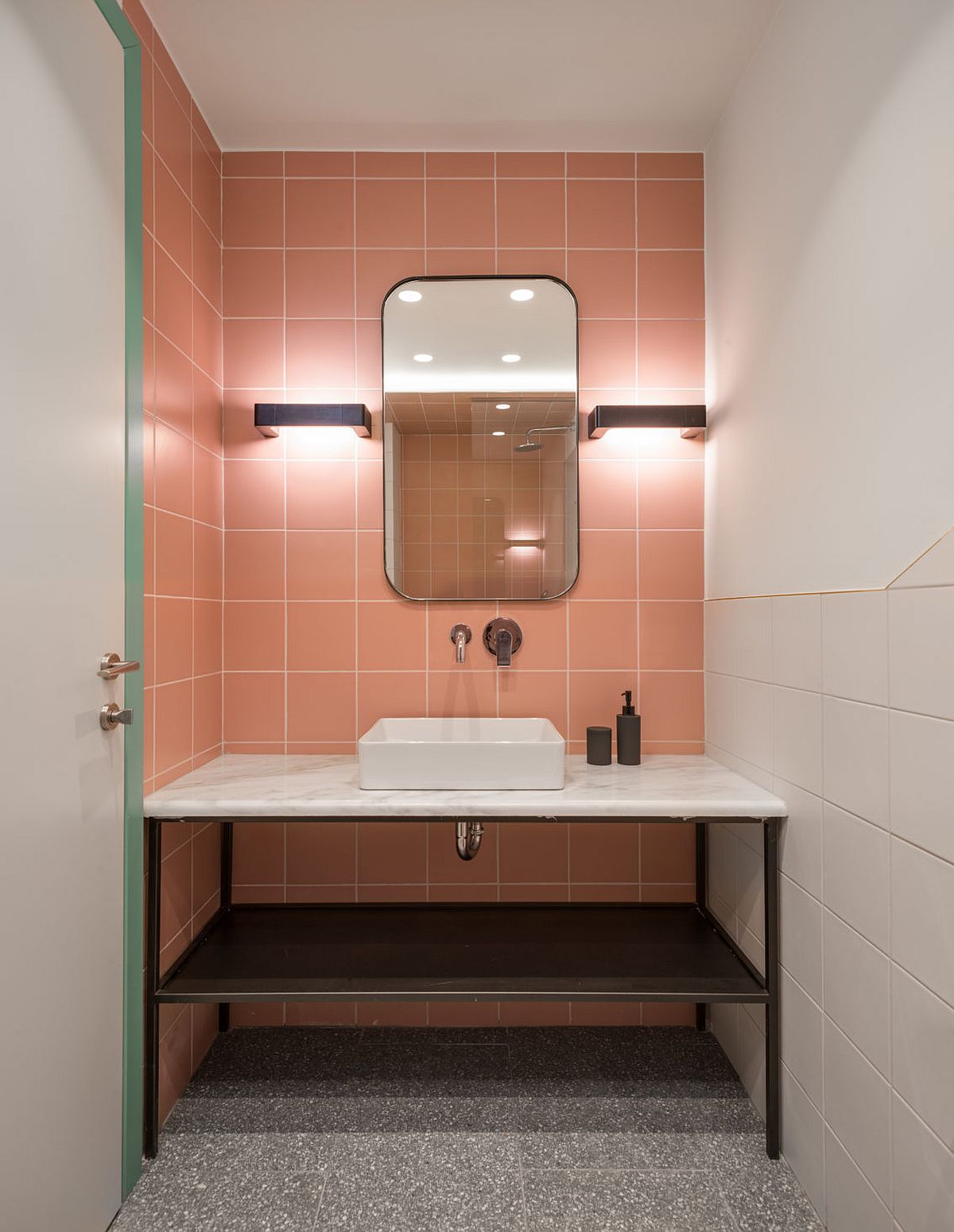 You're reading Vibrant, Fun and Inspired by the 60's: Luscious Apartment in Greece, originally posted on Decoist. If you enjoyed this post, be sure to follow Decoist on Twitter, Facebook and Pinterest.