Ksa Studený completes trapezoidal concrete home overlooking Slovakian forest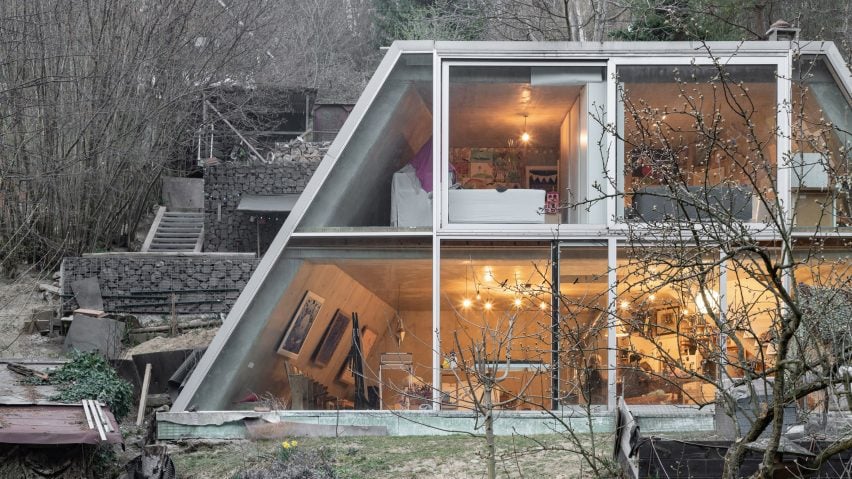 Architecture studio Ksa Studený designed this trapezoidal concrete and glass house to frame views of a forest near the village of Pernek in Slovakia.
Dug into a sloping site, the 200-square-metre home is fronted with a full-height glass facade and topped by a roof that will gradually become covered in plants to conceal it from view.
"The inspiration was to build something similar to a hunter's lodge," Ksa Studený founder Jan Studený told Dezeen.
"This came from the site itself, its independence, positioned at the edge of the village and the direct orientation to the forest in opposition to the slope of the site," he continued.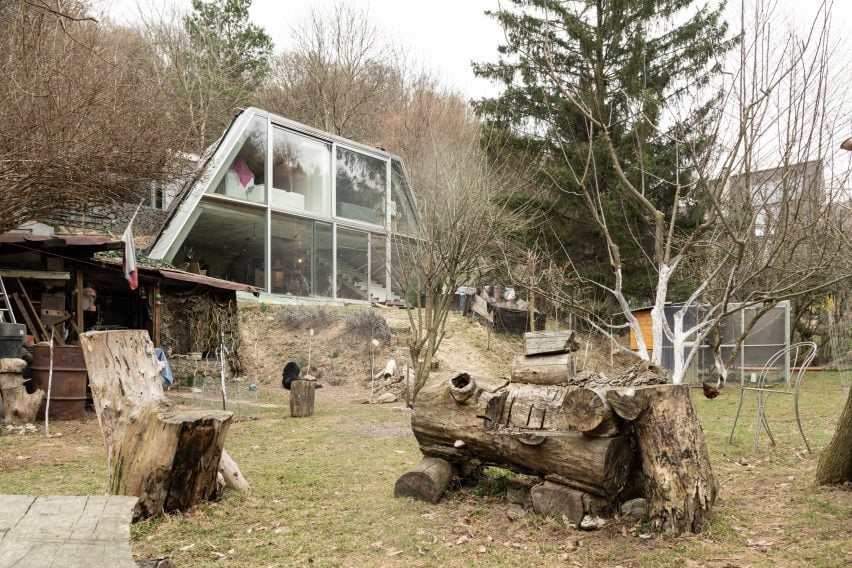 The home is organised across two floors, with a living, kitchen and dining area on the ground floor alongside a workspace and main bedroom, while two children's bedrooms sit above.
Matching its external form, the floor plan is a trapezoid, narrowing as it enters the hillside where darker service spaces and bathrooms are located, giving the living and bedroom areas unobstructed views out towards the landscape.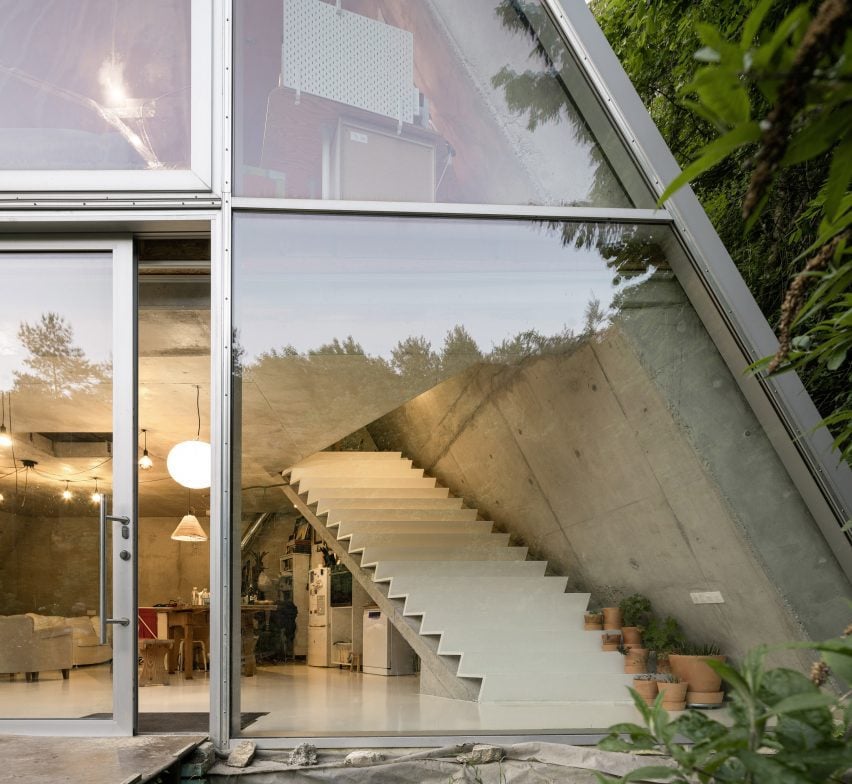 "We designed the floor plan of the house in the shape of an isosceles trapezoid, mirroring its longitudinal profile. The interior space is free, divided into two floors connected by a staircase," explained Studený.
Full-height sliding doors on both the ground and first floors allow the home to be opened up, leading directly onto the sloping garden and the forest beyond.
The home's sloping concrete shell has been left exposed both externally and internally, complemented by minimal wooden furniture and simple light fittings that foreground the external views.
On either side are projecting metal-clad forms, which contain a small window looking east and a glass door to the west. The door provides access from the first floor out onto an external stair leading up the site towards a parking area.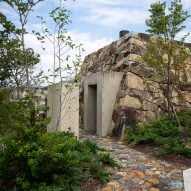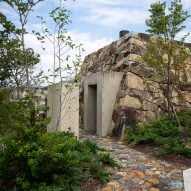 Tomoaki Uno Architects designs house in Japan with Aztec-informed pyramid
"The construction of the house is a concrete shell without internal supports, made of monolithic concrete. The only facade of the house is a glass wall to the south direction, through which it communicates with its surroundings," said Studený.
"There are two big trees in front of the house which shade this side, so there is no need for additional sun-shading," he added.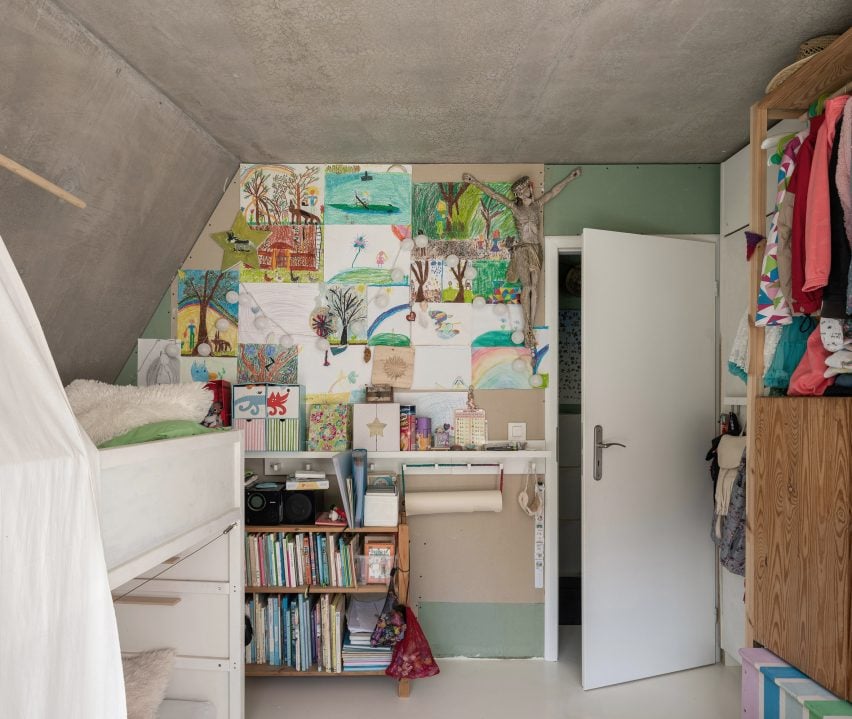 Ksa Studený was founded in 1995 by Studený and is currently based in Bratislava.
Other recently featured residential projects in Slovakia include a park-side home in Bratislava by Noiz Architekti and a gabled house nearby for which Martin Skoček salvaged time-worn bricks.
The photography is by Alex Shoots Buildings.