In Palm Springs, a pair of prefab experts turn their process on themselves.
Joel and Meelena Turkel, owners of Turkel Design, have produced dozens of prefab houses for other people since starting their company more than a decade ago. But when the couple decided to relocate from the East Coast to Palm Springs around two years ago, they found themselves in the unusual position of experiencing the design process from the perspective of the client.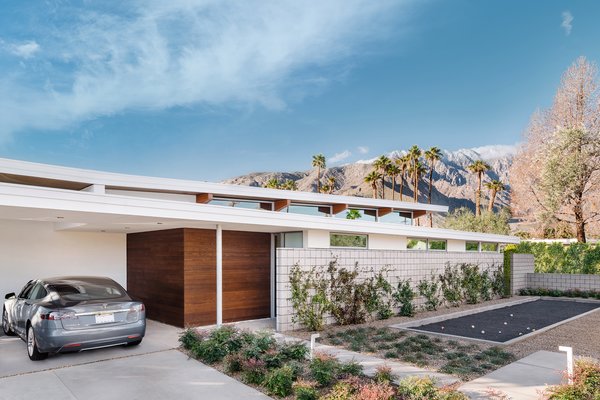 "We put ourselves under this microscope in a way," says Joel. "How would we build a home appropriate for us using the methods we developed at Turkel Design? And what do we, in turn, learn and share with all of our clients and would-be clients as a result of doing this?"
The Turkels' new residence, which they describe as a "living lab," has been, in fact, a kind of litmus test for the systems they espouse. Their approach to design has been years in the making, starting when the two met as students at MIT's School of Architecture and Planning, where they focused their studies primarily on energy efficiency and building systems.
See the full story on Dwell.com: This Palm Springs Prefab Is a "Living Lab" for its Designer Residents
Related stories:
This Cor-Ten Steel Cabin Is a Woodland Escape for the Generations
Two Architects Build a Chalet-Style Getaway Near California's Famed Lake Tahoe
This Arizona Home Takes Design Cues From the Mighty Saguaro