Bobby Berk describes how he preps and maintains a clean home to welcome in the new year.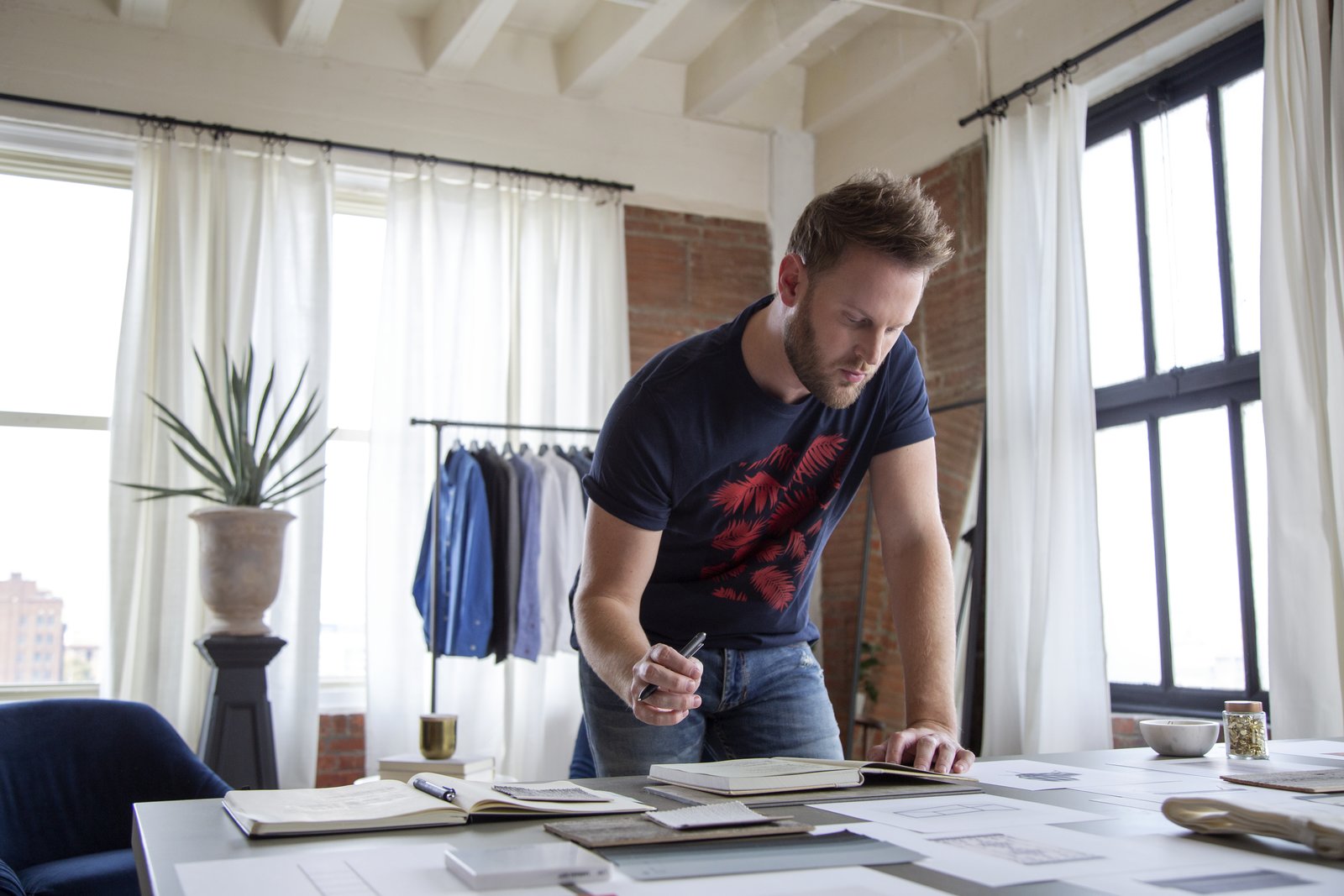 In the marathon of holiday parties, a New Year's Eve bash is the final sprint. After weeks of eating, dancing, and small talk—which likely started in earnest right around Thanksgiving—the final day of the year ensures that all of that festivity will happily crescendo into hopeful resolutions and a much-needed reboot. But if you're hosting this bash at home, that excitement must come with careful considerations, too. And some attention has to be given to cleaning.
If plans for finger foods, disco balls, and champagne bottles have taken precedence over setting the ideal scene, don't stress. Dwell spoke to Bobby Berk, interior designer and lifestyle expert, to get his tips on preparing a home for a New Year's Eve party and keeping it neat as the celebration ensues. As you rush toward the finish line of 2020, Berk's party advice will make sure that you arrive in style.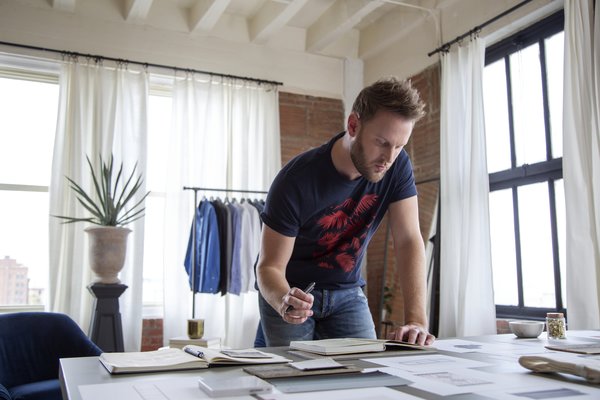 When hosting a New Year's Eve party at home, it goes without saying that most of the effort will go toward nailing down decor and a menu. But before hosts do any of that, they have to clean and prep their home for guests. What are your best suggestions?
Once you've decided to host a New Year's Eve party at home, the first step is to determine where the primary location of the party will be. Narrowing down on the primary location will give you even more direction of where to focus your cleaning efforts. I would deep clean one week ahead of the party to get a majority of the work out of the way, and then do any last-minute tasks the night before, like dusting surfaces and cleaning the floors.
How far in advance do you think hosts should start prepping their home for guests?
During the holiday season, I do my best to keep the entertaining spaces of my home tidy so they're presentable if friends drop by. If you plan to host guests in advance, clean room-by-room leading up to your event so it doesn't seem so overwhelming.
What items should be cleared out of shared spaces for a party, and why?
Before hosting guests for a party, I recommend removing family heirlooms, clunky furniture that could take up hosting space, fragile pieces, and any floor accents you wouldn't want to see accidentally covered in champagne. Guests mean well, but sometimes life happens and it's better to keep your delicate and valuable items out of the way. Removing some of your larger pieces also allows for more space to party!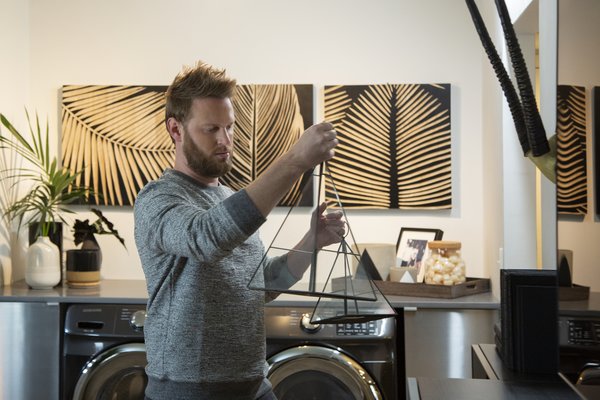 What's the best way to protect carpet and wood from lots of foot traffic?
Depending on the formality of your party, do your floors a huge favor by asking guests to remove their shoes. If the party is a more formal affair or guests will need indoor and outdoor access, remove any plush or light-colored rugs that could be damaged in advance. If you have hardwood floors and guests plan to dance or wear shoes, consider bringing in vintage rugs or large affordable rugs from a big-box retailer that you can layer on top of each other to create a custom (and protected) dance floor area.
How can a host encourage guests to keep spaces neat while also having a good time?
Hopefully your guests are respectful of your home, but there are subtle ways that you can remind them to be neat. As guests enter, gently suggest that they remove their shoes and offer to take their coats to keep activities contained to specific areas. Having things put away and tidy in your home will encourage guests to do the same. But at the end of the day, the emphasis should be on having a good time and enjoying the company. Everything else can be handled or cleaned once guests leave.
And if any messes occur that have to be addressed right away, what's the best way for a host to clean it up without ruining the party?
Party messes are bound to happen, especially during a large celebration and with drinks and food involved. As a host, I take out anything that I would hate to have ruined, but for everything else I find the best way to handle spills is to stay positive and keep my best cleaning tools handy. My favorite right now is my BISSELL CrossWave Cordless Max because of its convenient cordless design. It does double duty to pick up wet and dry messes at the same time, whether it's wine and cracker crumbs or cookie crumbs and eggnog.
It's important to remember that above all else, a New Year's Eve party is for everyone, including the host, to enjoy. To me, the purpose of the holidays is to come together and celebrate another year with family and friends. On New Year's Eve we take time to look back at the year we've had and get excited for the year to come. With it being the beginning of a new decade this year, it's a great time to be thankful and start fresh.
Related Reading:
Prep Your Home for Holiday Guests With These 50 Effortless Pieces
38 Modern Sofas That Your Guests Will Covet
How to Design a Kitchen That's Ideal for Entertaining