When it comes to eclectic style we are even more careful than usual with decorating choice and strongly believe that it is not a style for everyone. It requires plenty of care to combine various elements of the style together and it definitely is different for different people. What works in one eclectic space does not work in other eclectic rooms and it also depends on the size of the room at times. In the small kitchen, eclectic style looks great when done right and it gives the small space a personality of its own. Since everyone has a different idea of what eclectic style is, you have a kitchen that is space-savvy, stylish and unique as well.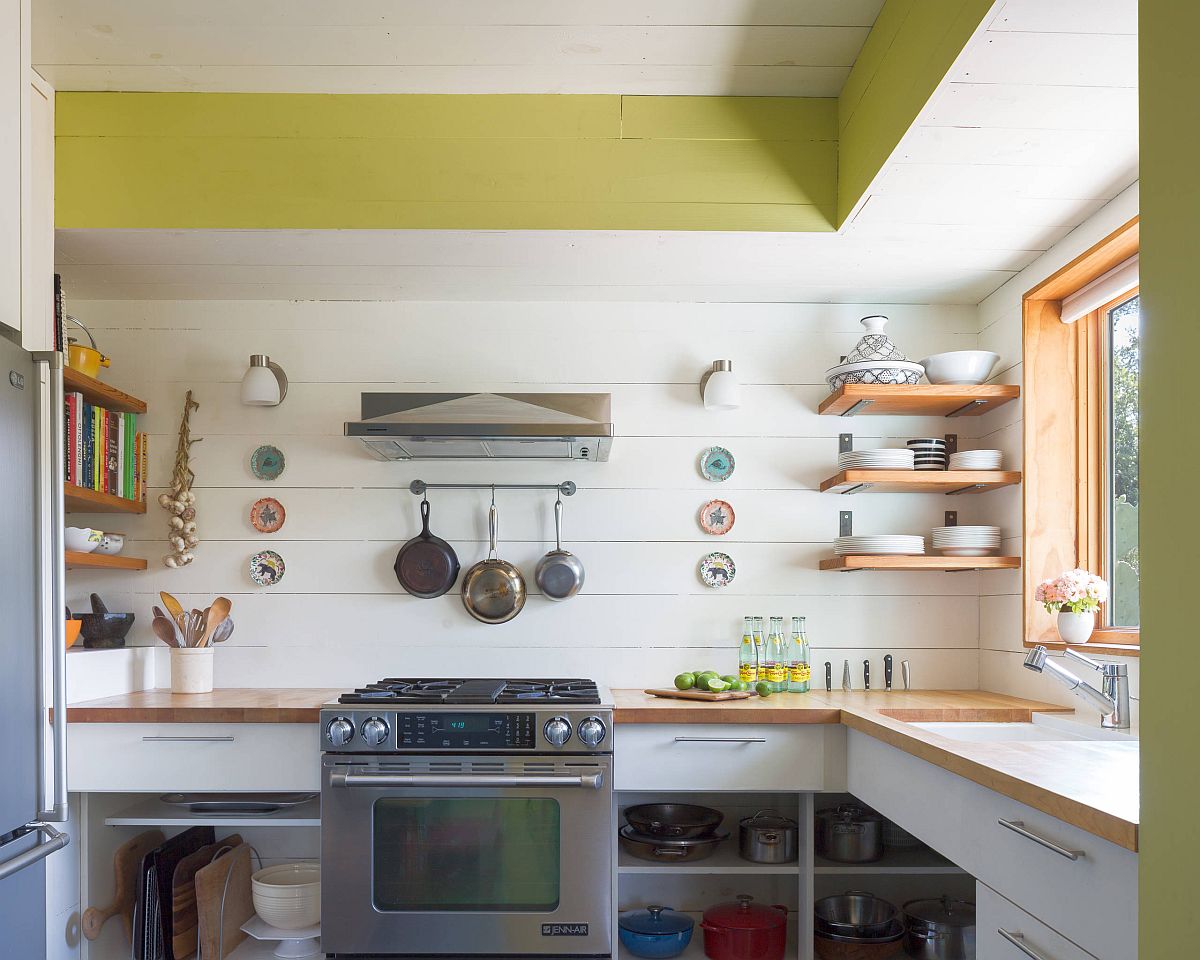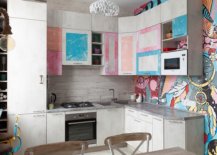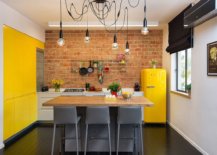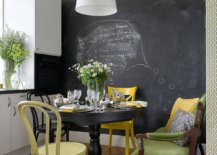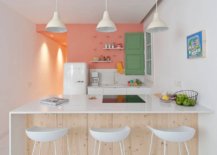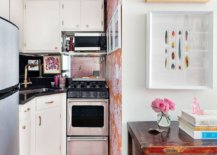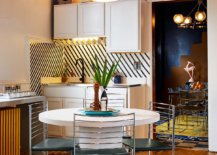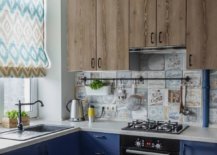 The small eclectic kitchen is a space that is often full of color and yet each singular element seems to accentuate the overall style of the setting. While using too much color in such small areas might feel risky, the 25 gorgeous inspirations below showcase how it can be pulled off without creating a cluttered environment. From the shabby-eclectic kitchen to those with a touch of industrial flair thrown into he mix, check out these fab inspirations –
Beautiful Blocks of Color
If you love beautiful blocks of colors being combined with a neutral backdrop, then the modern eclectic style is perfect for you. You can combine different colors without much fuss in here and even bright hues like red, blue and green can find space when coupled with a more neutral backdrop. Adding a couple of bright colors can be simple enough as you choose colorful kitchen range or even a retro refrigerator that comes in a bold hue. Moving between different colors as seasons change is not an issue in here as you already have a hint of every color in here. Pendants, kitchenware and accessories can further accentuate these vibrant colors.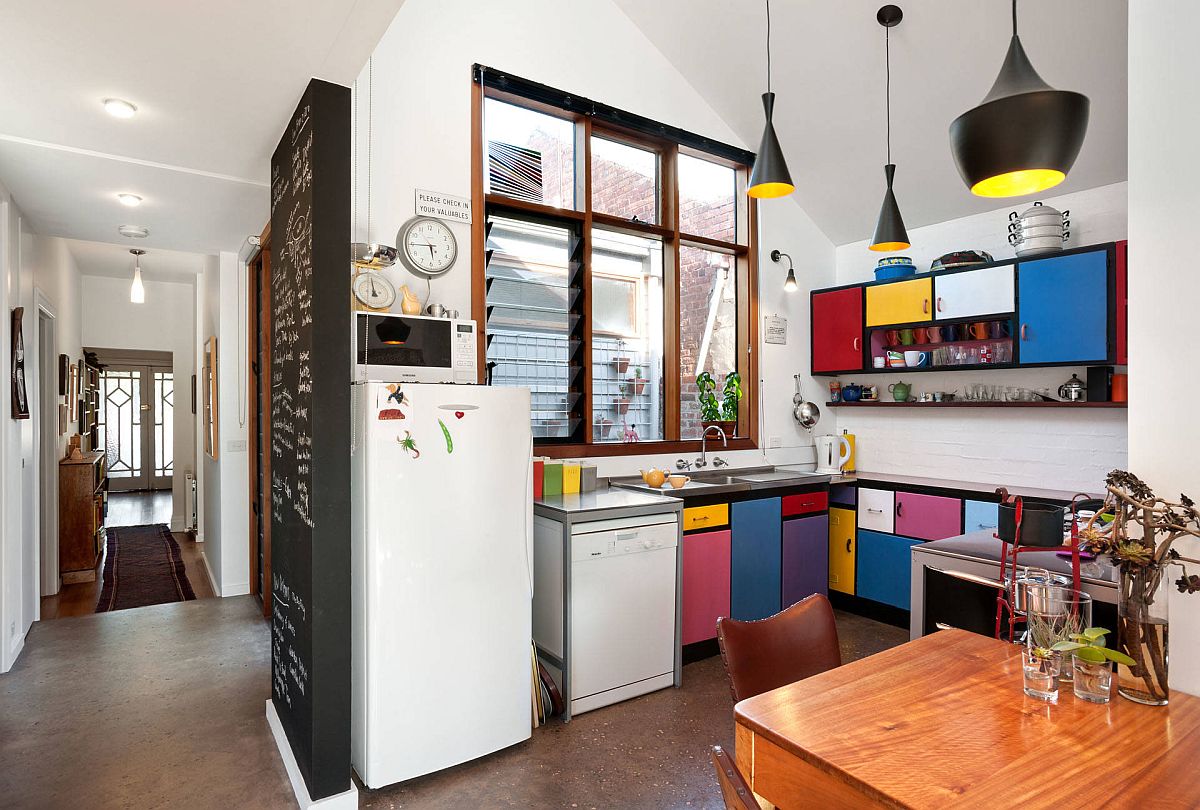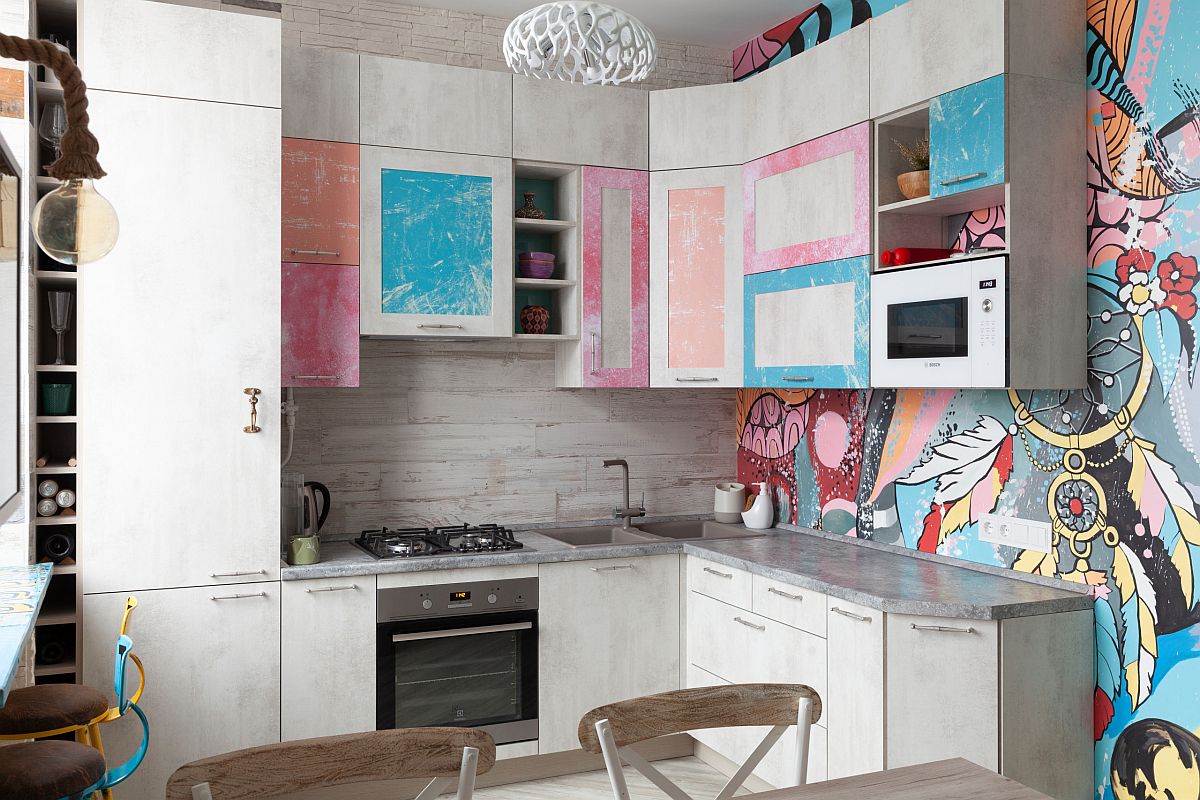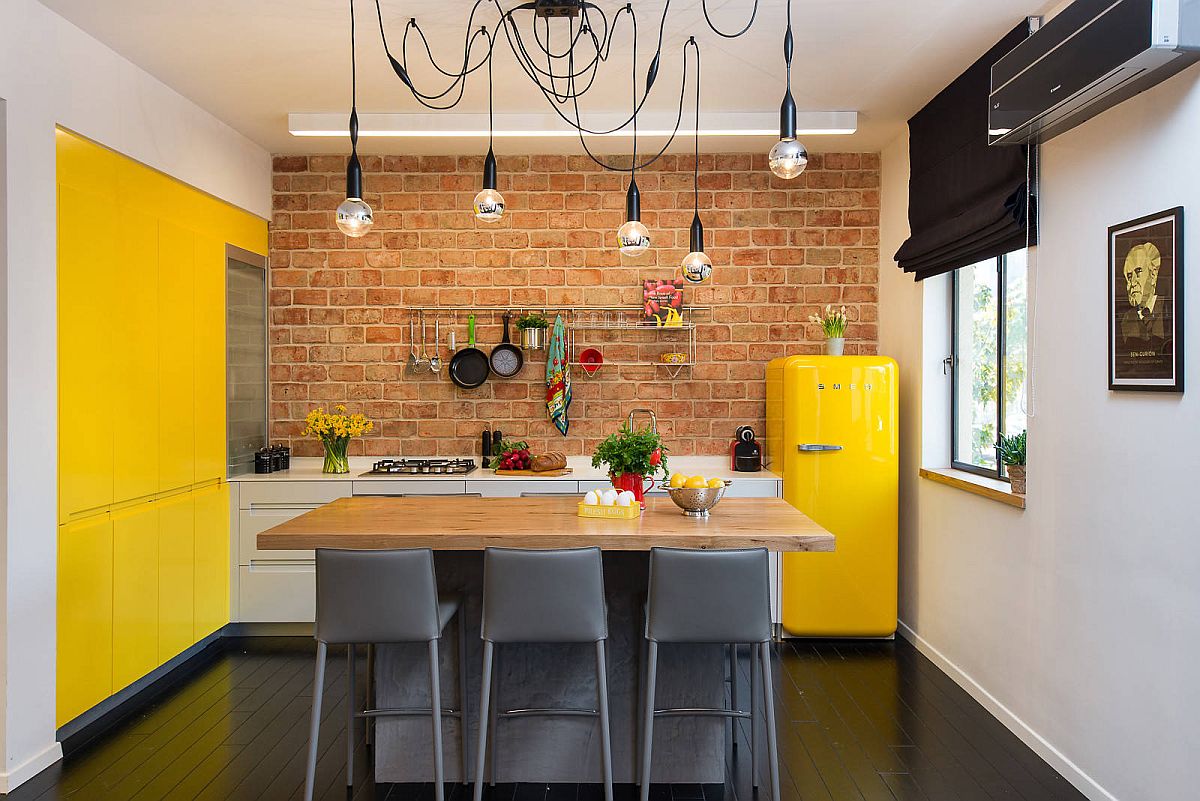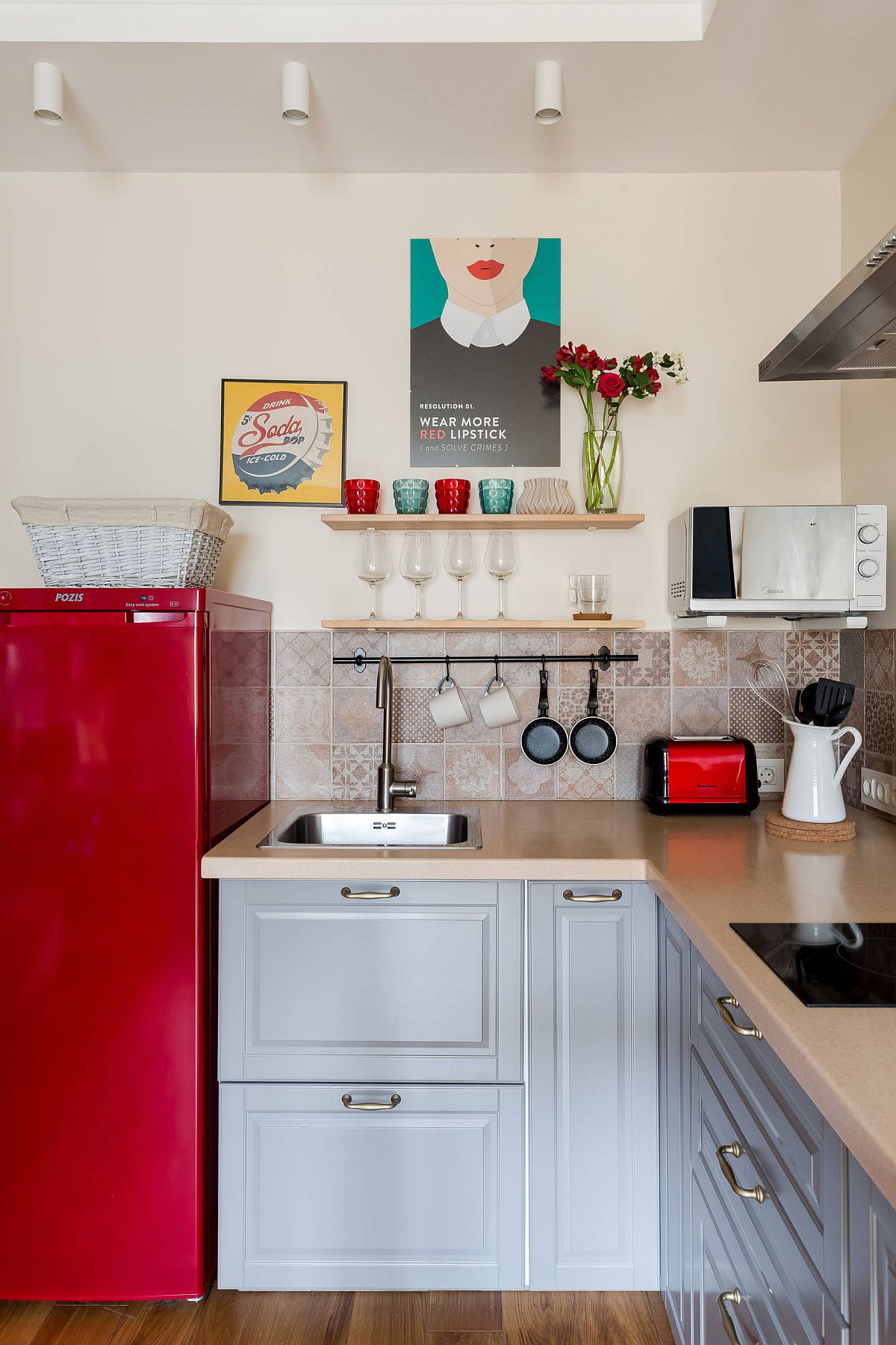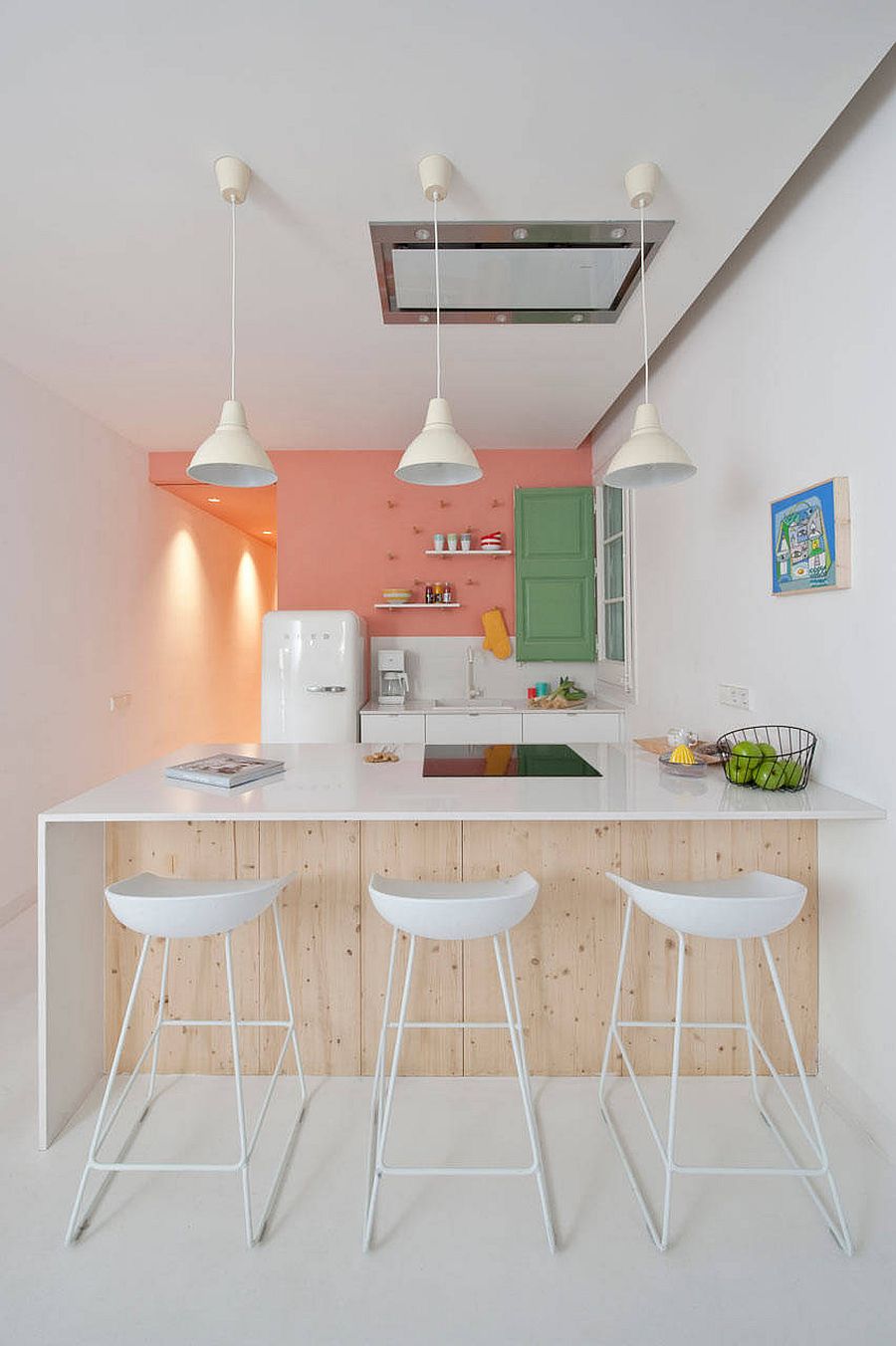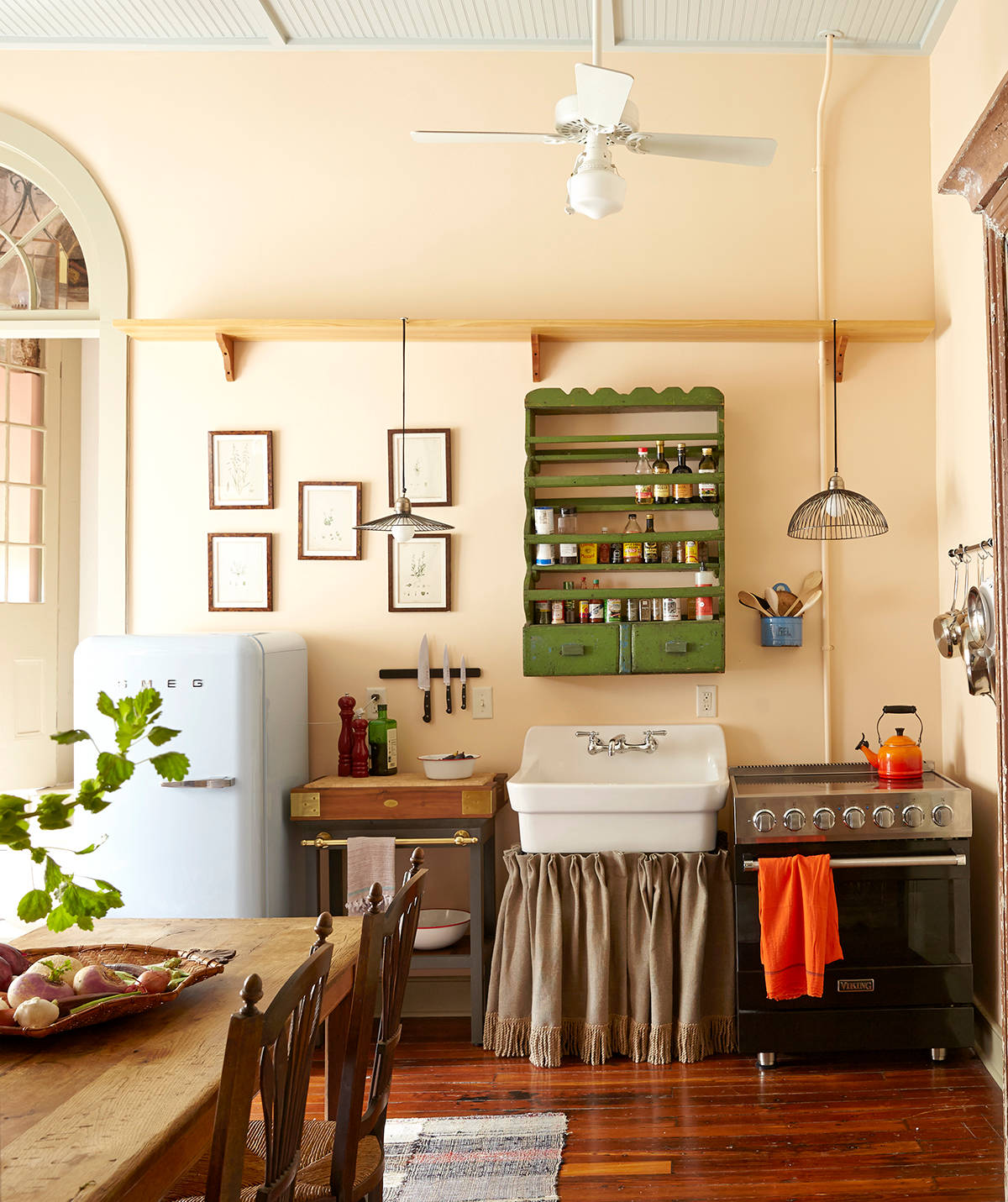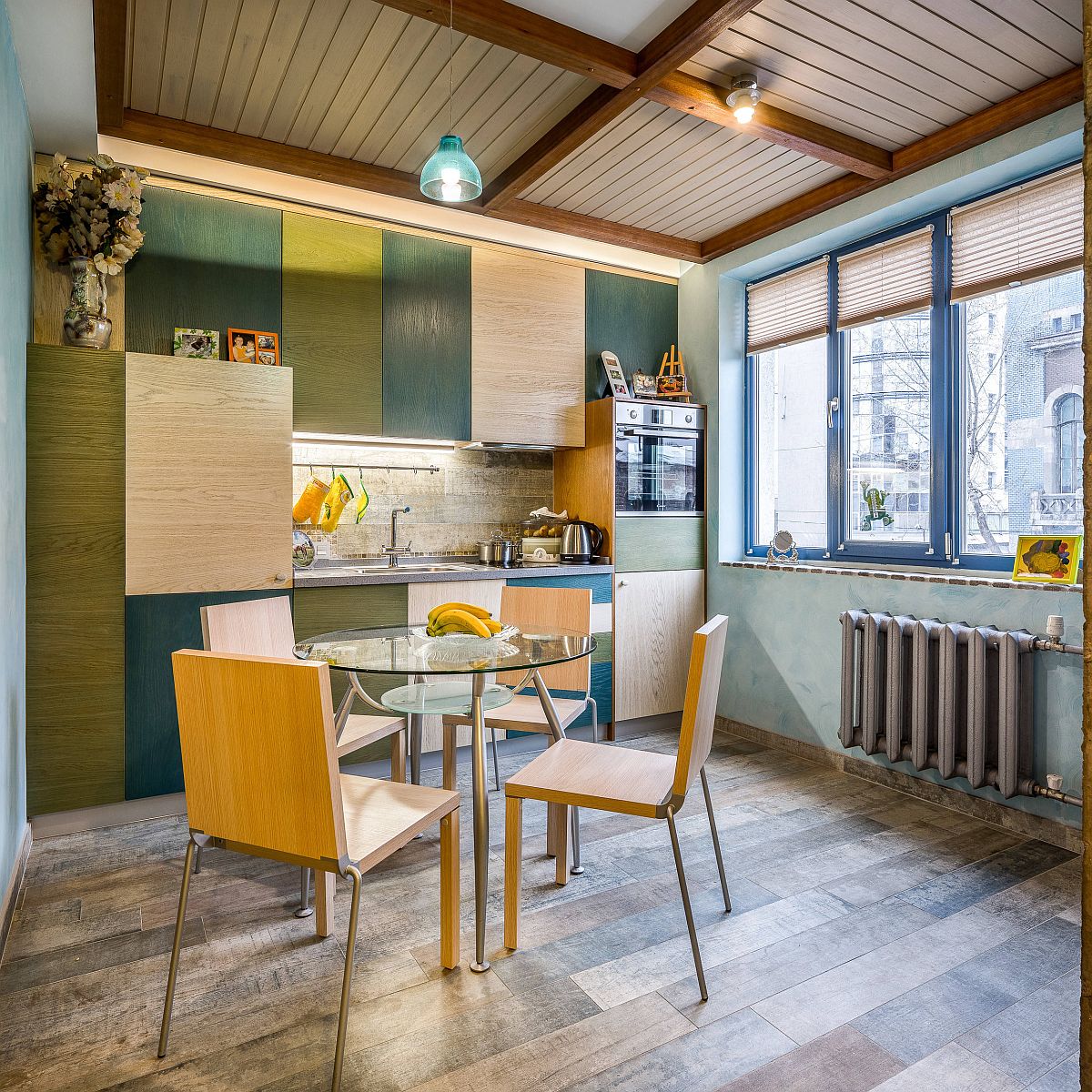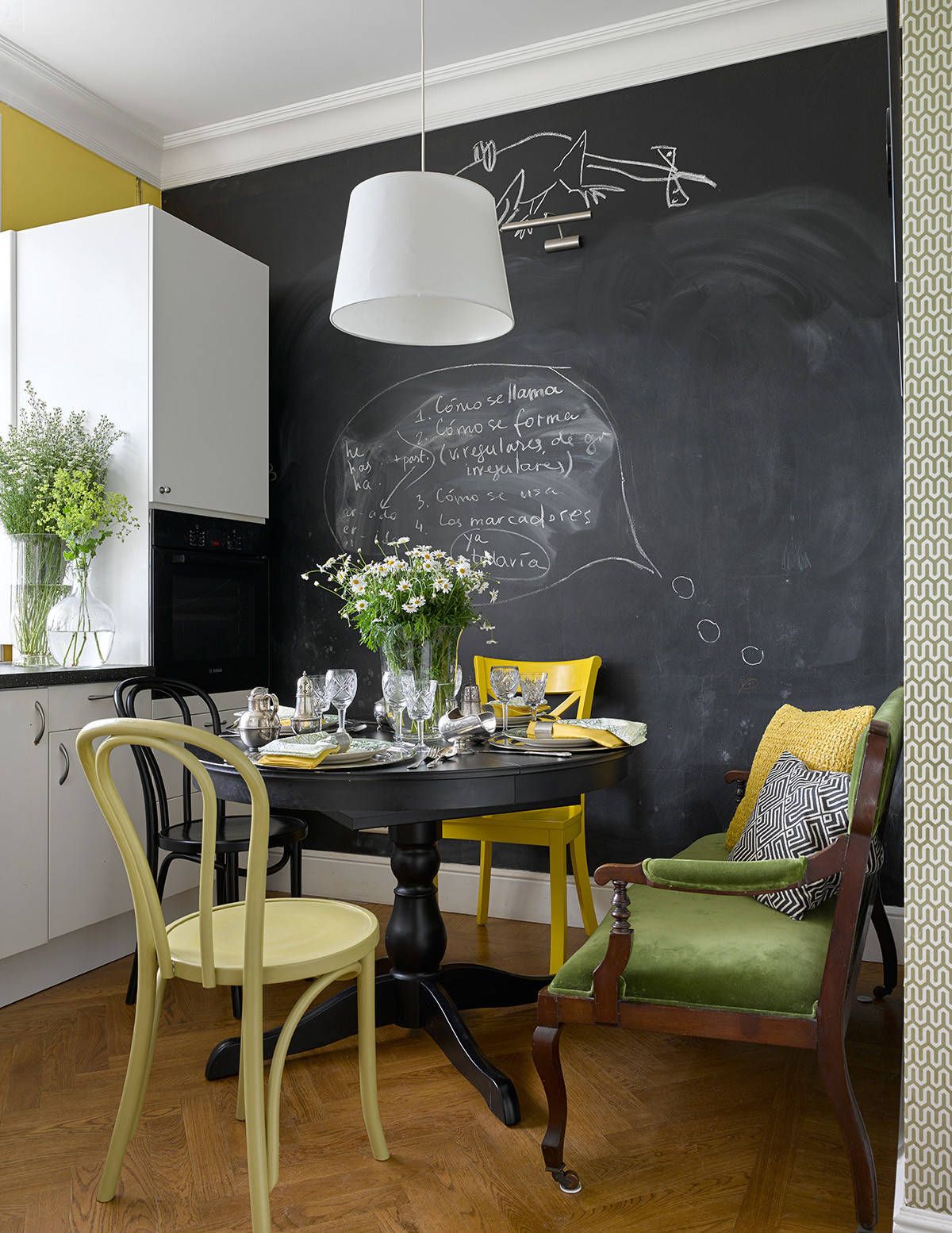 Maximizing Space with Elegance
Even in the small eclectic kitchen space can be maximized with sacrificing aesthetics and the first place to start is the kitchen corner. Sometimes, even a tiny little nook next to the breakfast area or dining space can be transformed into a lovely little kitchen that is space-conscious. A series of closed cabinets and open shelves can do the trick and once again, we turn to the vertical room on offer to provide us with more storage area. Any open space above the wall-mounted cabinets can be used for stacking the extra, unused kitchenware and freeing up the central area of the kitchen allows you to accommodate a small, round dining area.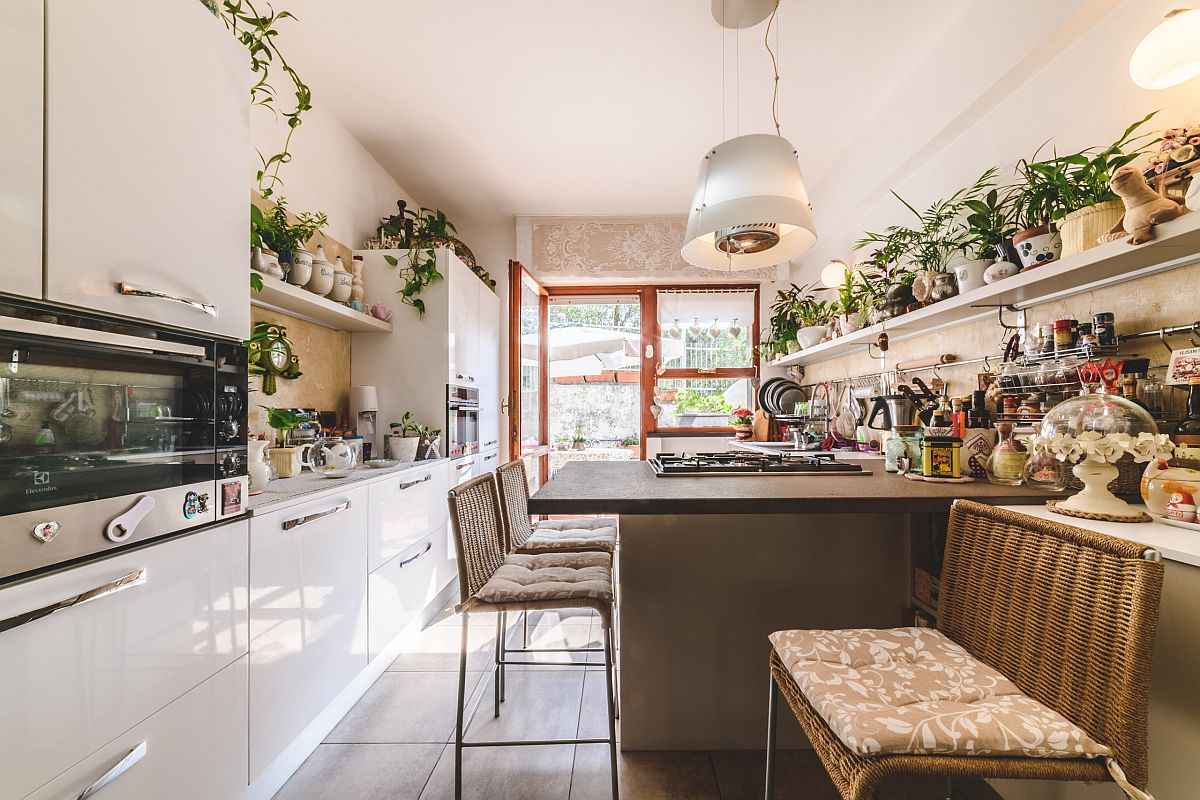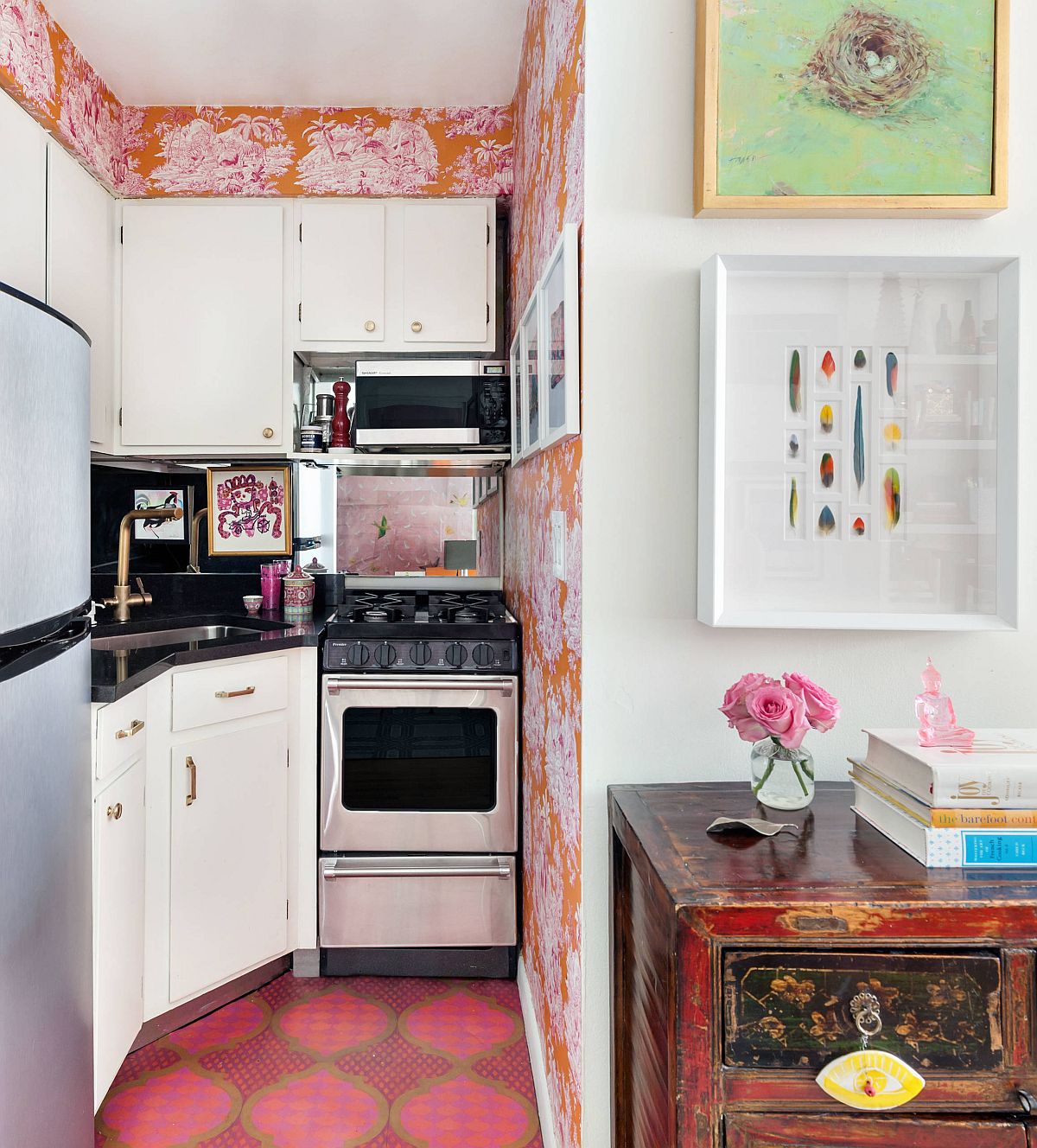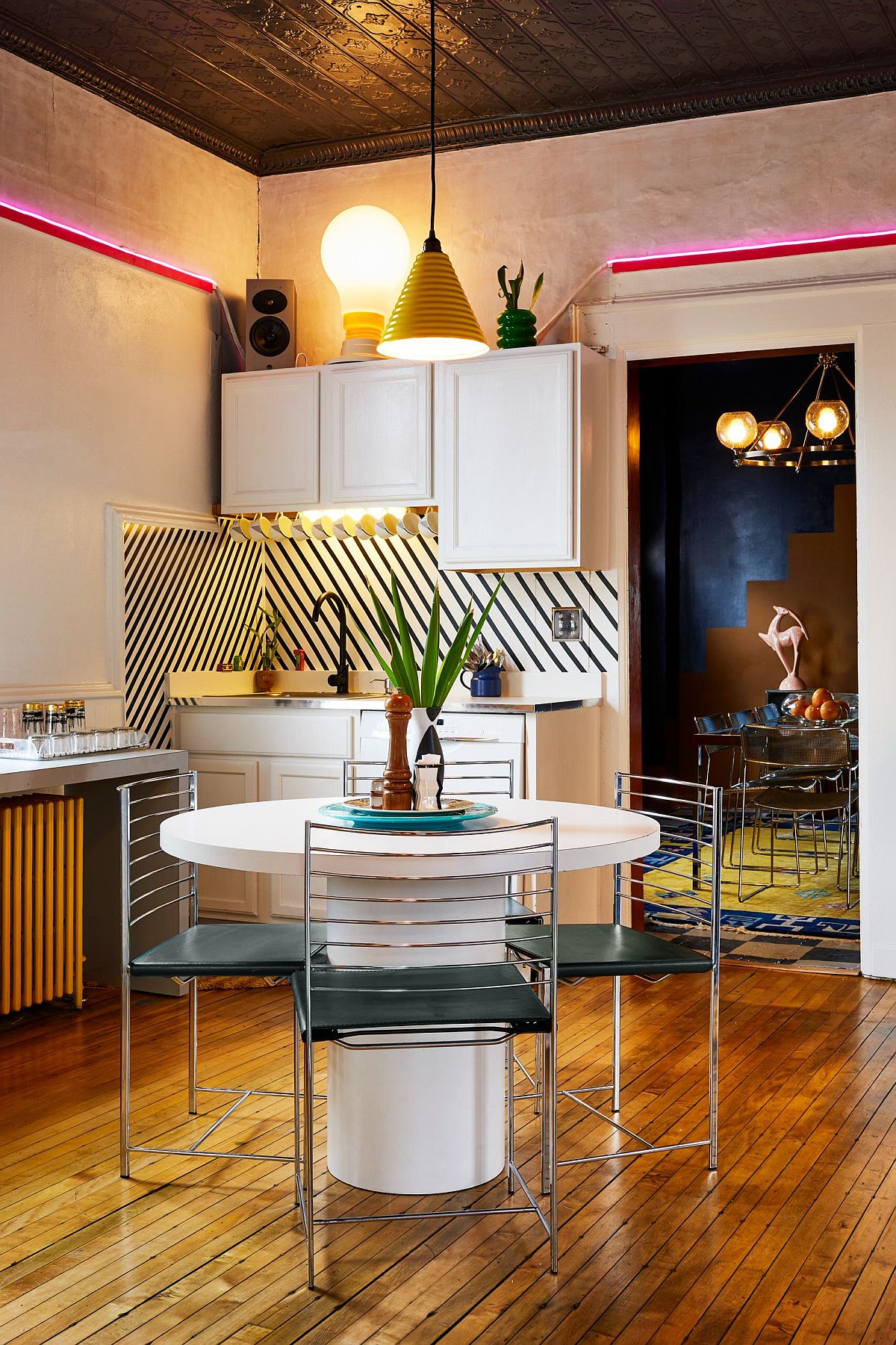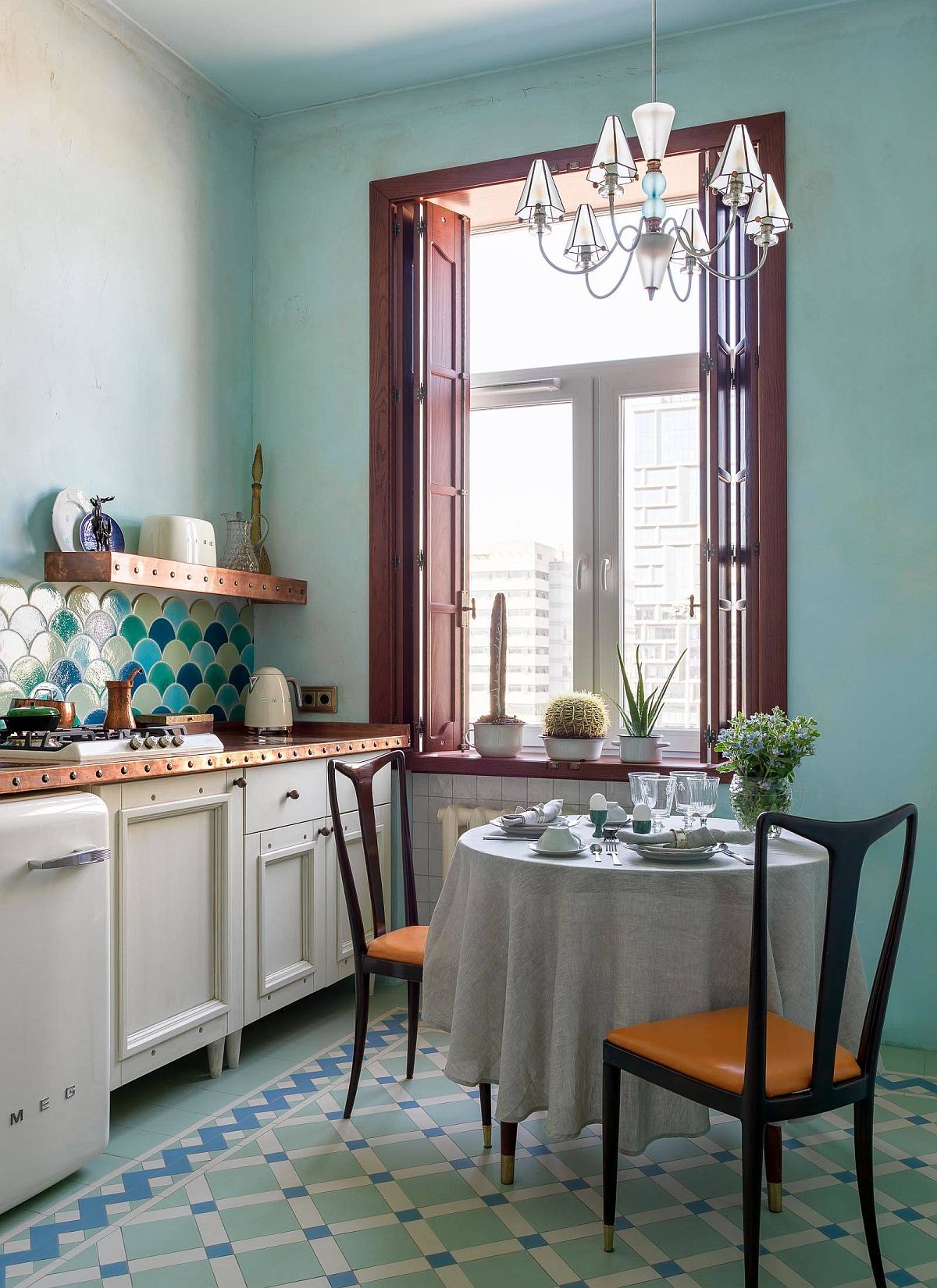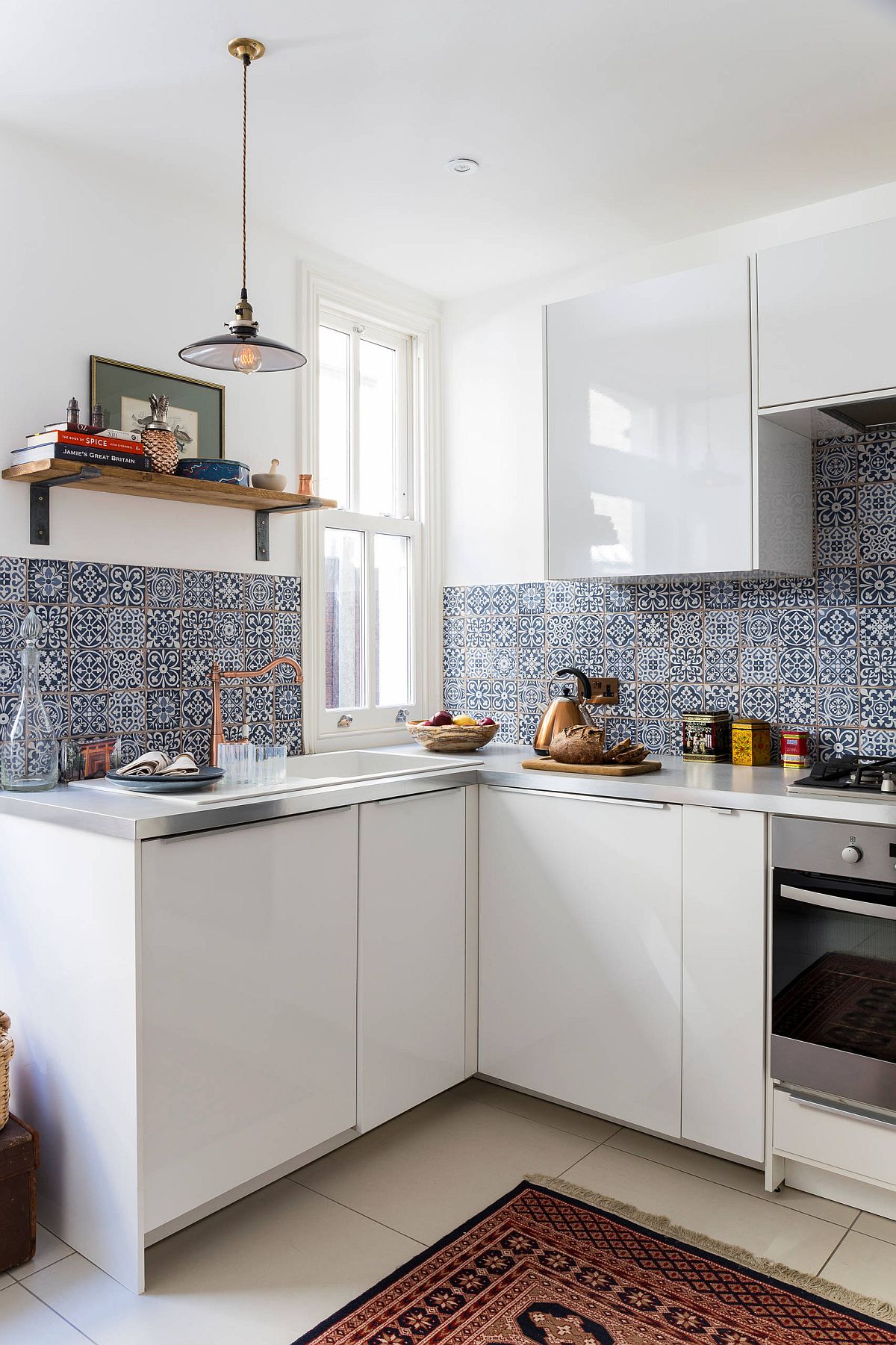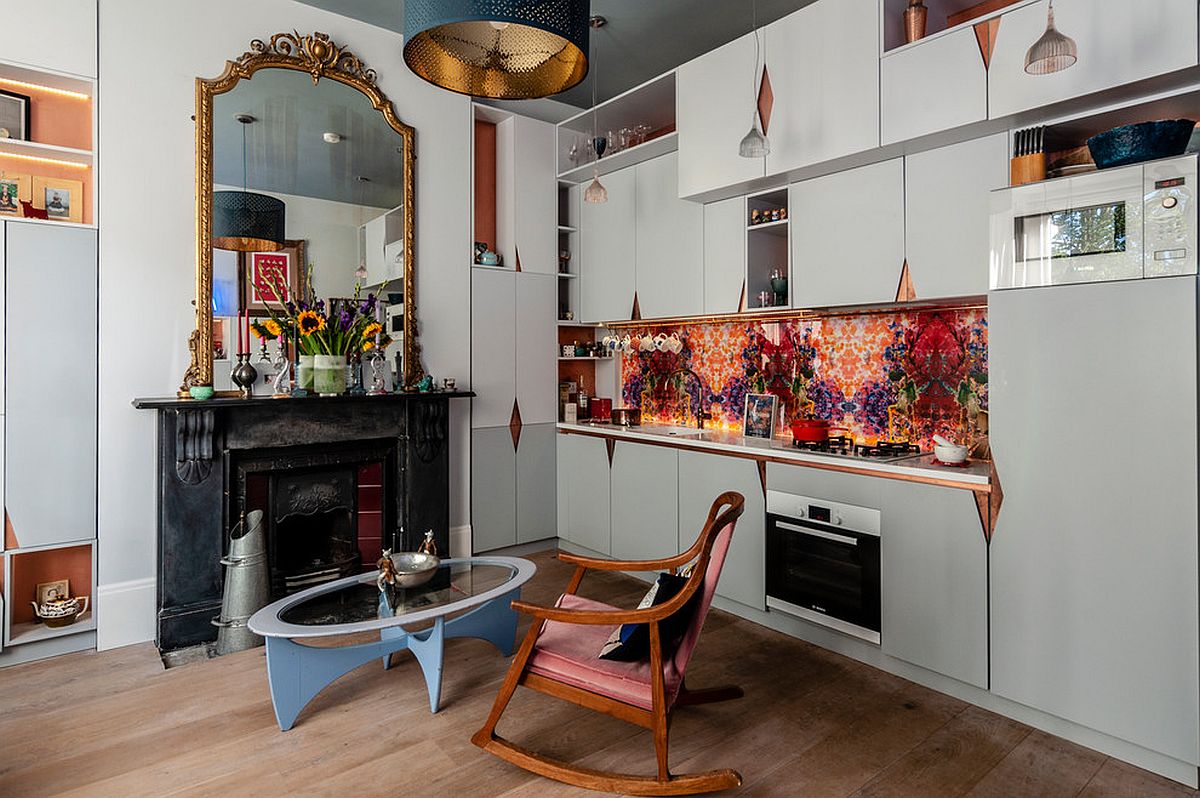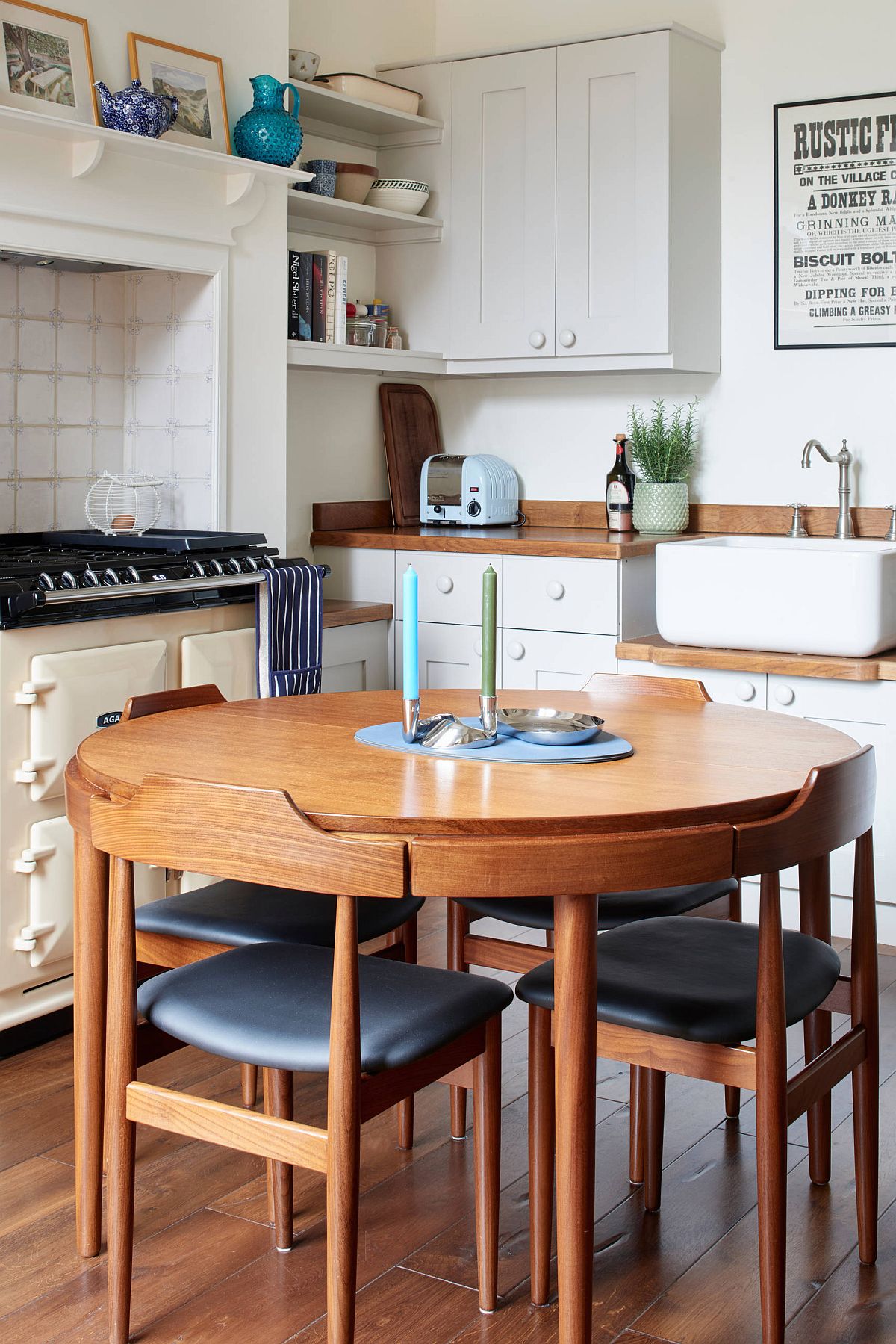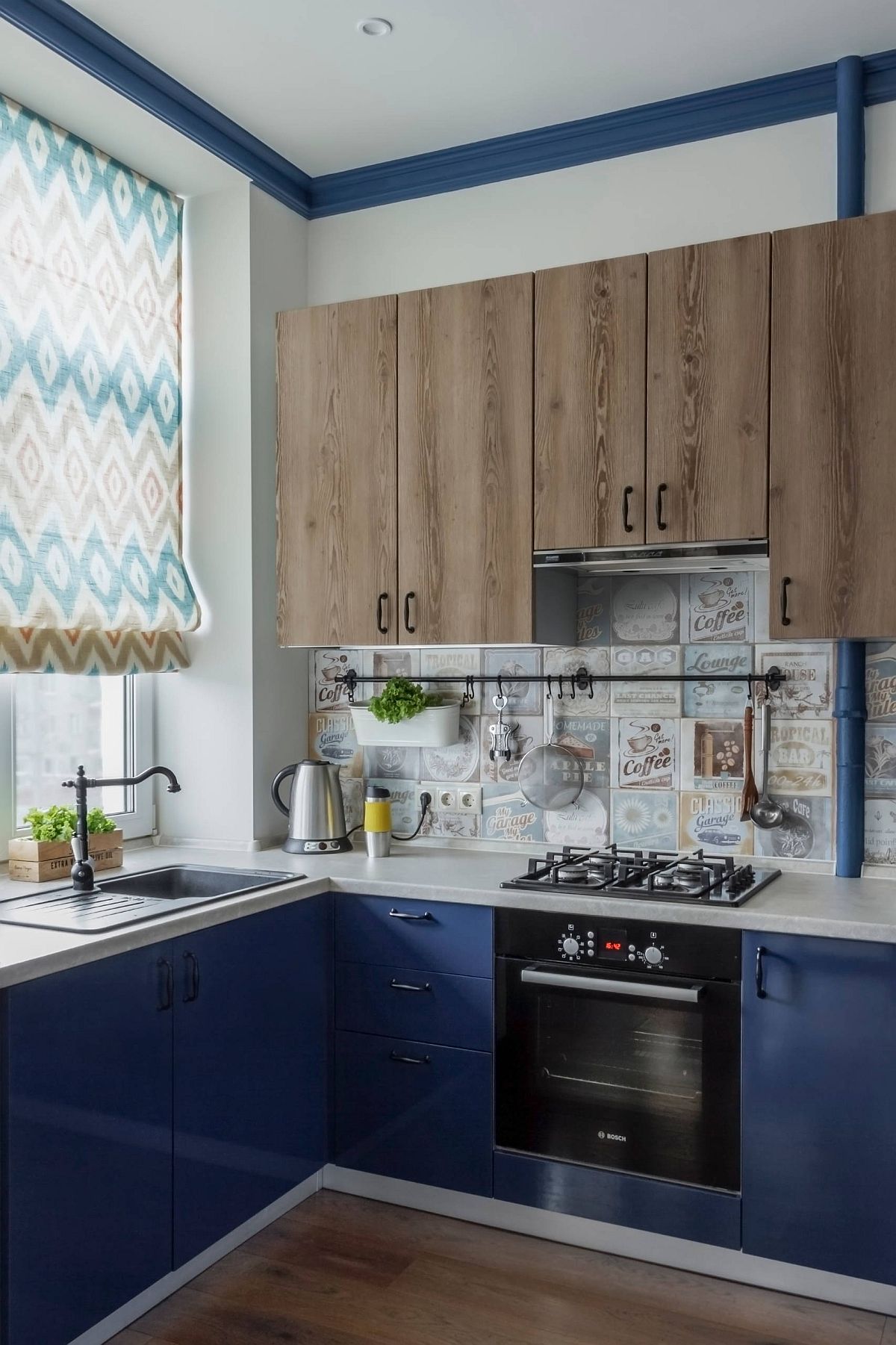 Lighting Decor and Breakfast Bars
Lighting is always an important element in home design and it can make or break the look of a room even if you get everything else right. In the small kitchen with a style that is as eccentric as eclectic, lighting assumes twice the importance. Create an even layer of artificial lighting along with a flood of natural light to find that perfect balance between both. Mirrored finishes, metallic accents and other lighter finishes in the kitchen can provide visual balance in a kitchen where loud colors, greenery and extravagant pattern is always welcome!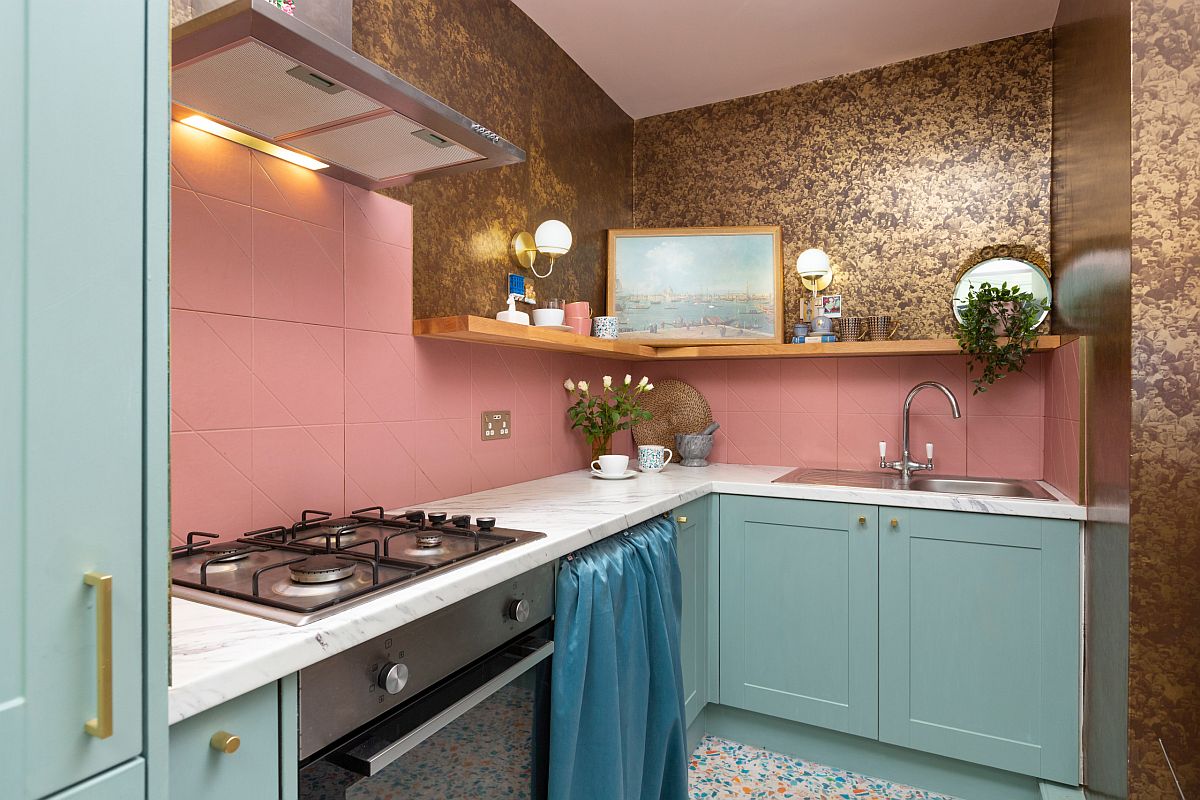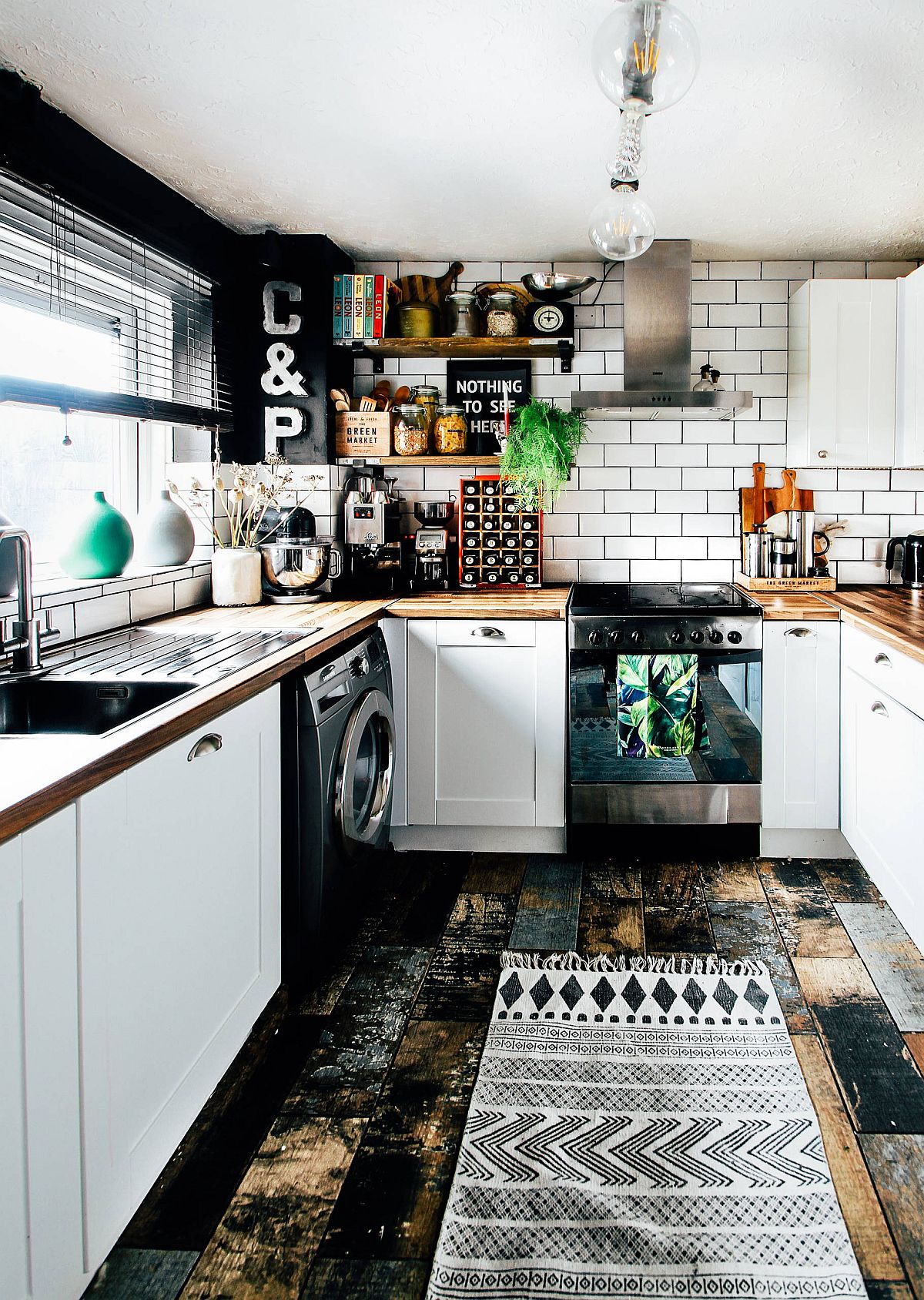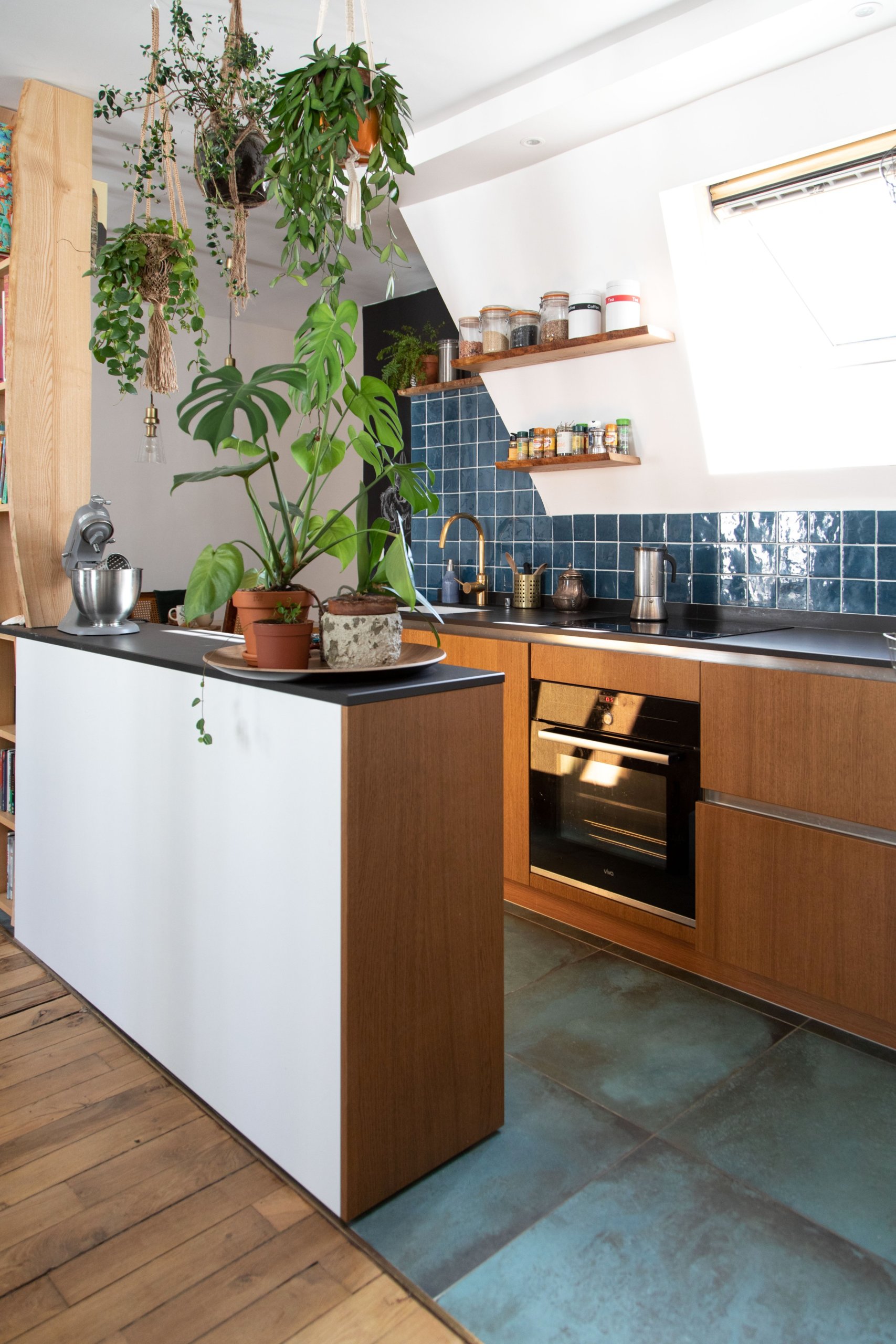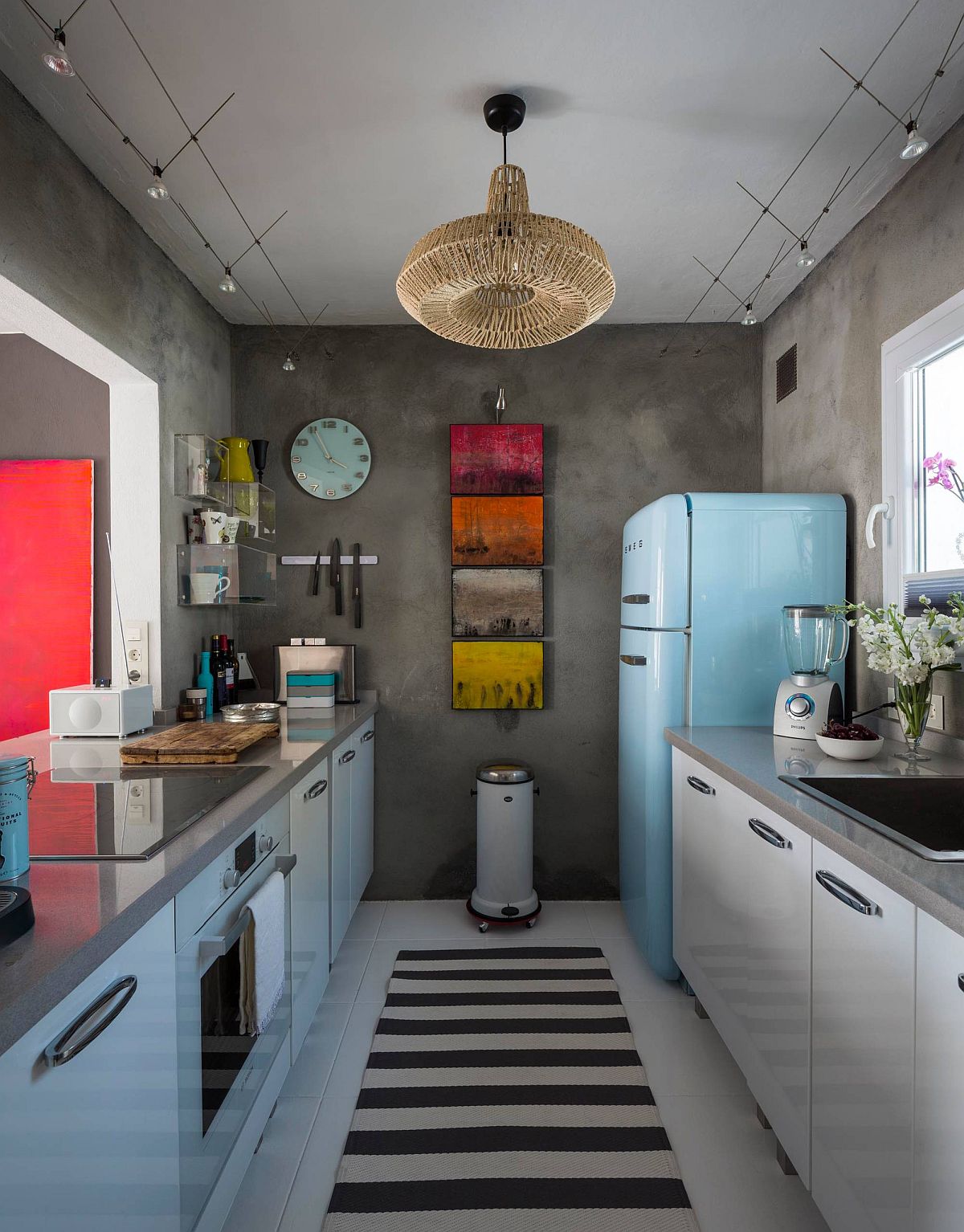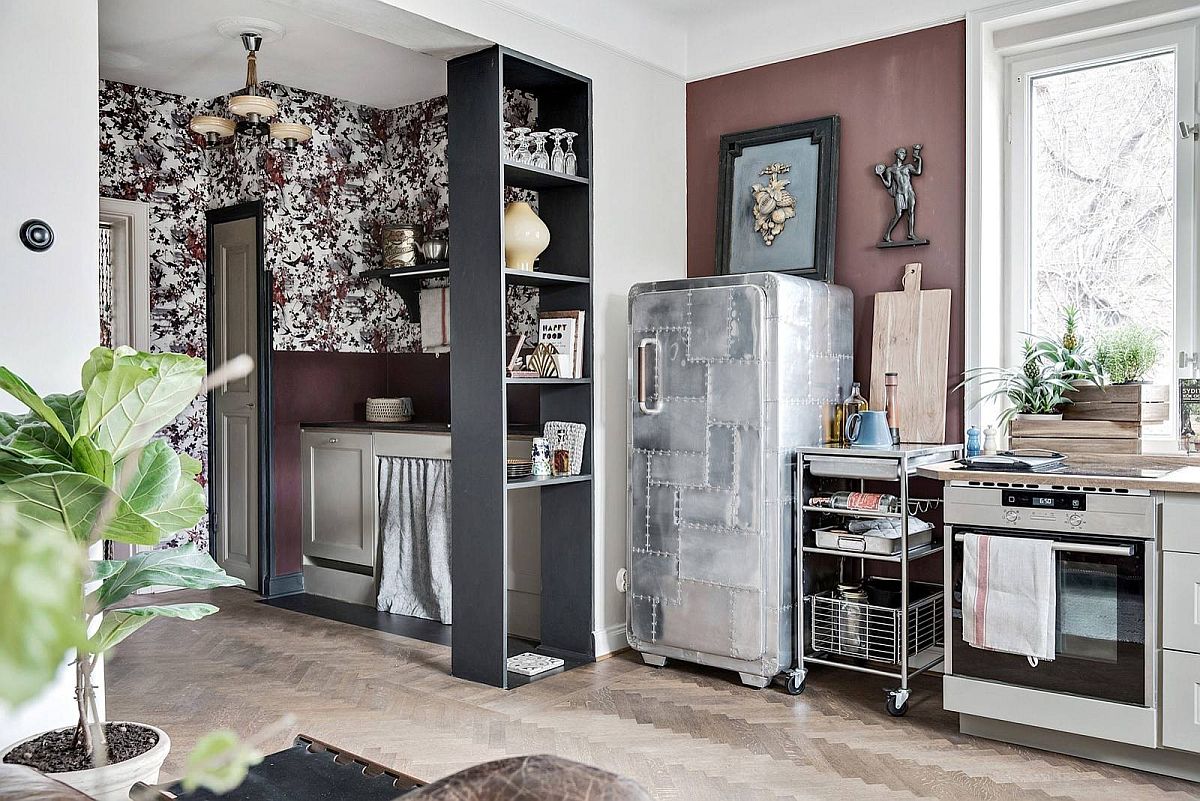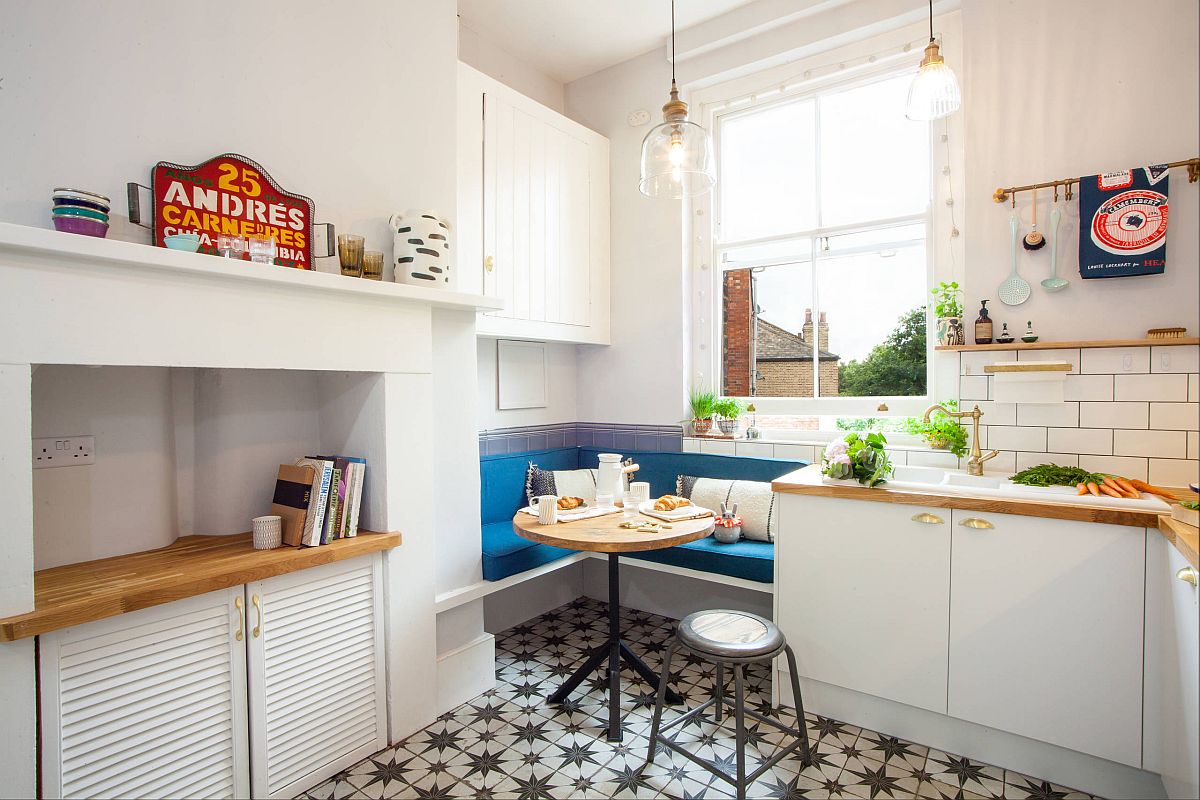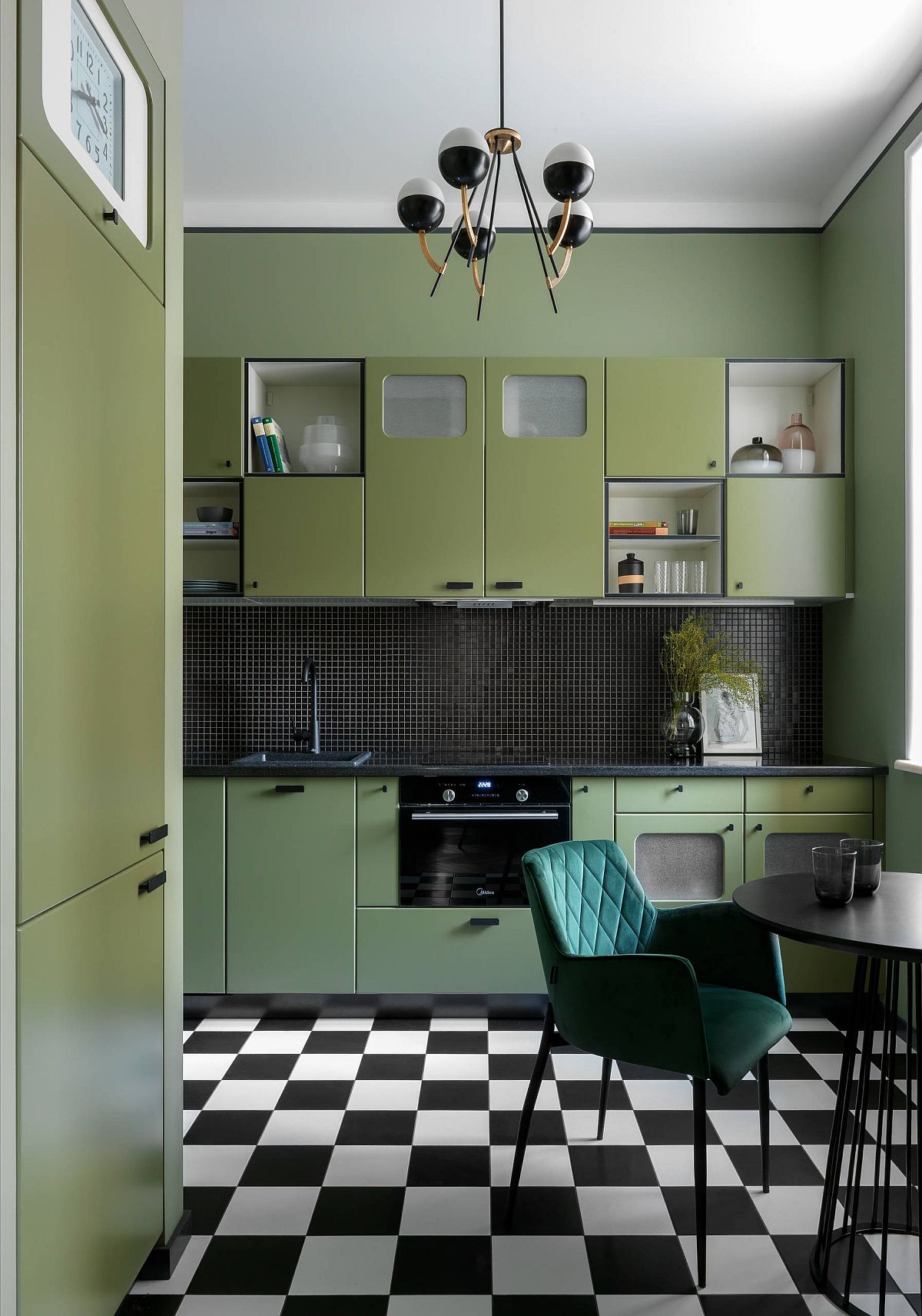 You're reading 25 Small Eclectic Kitchens Full of Color and Personality, originally posted on Decoist. If you enjoyed this post, be sure to follow Decoist on Twitter, Facebook and Pinterest.