Combining two different houses into one and also bringing together two entirely contrasting styles, the Rose House in Melbourne by Baracco+Wright Architects is one that feels 'a touch different' even as it charms with an eye-catching façade. The house feels unlike any other contemporary residence with an exterior in pink that feels a bit surreal. Step inside and it is wood and white color palette that takes over with one area leading to the next in a seamless fashion. The most impressive feature of the house is undoubtedly the way in which it blends the curved walls with straight lines even as the edgy design borrows from classic vernacular features.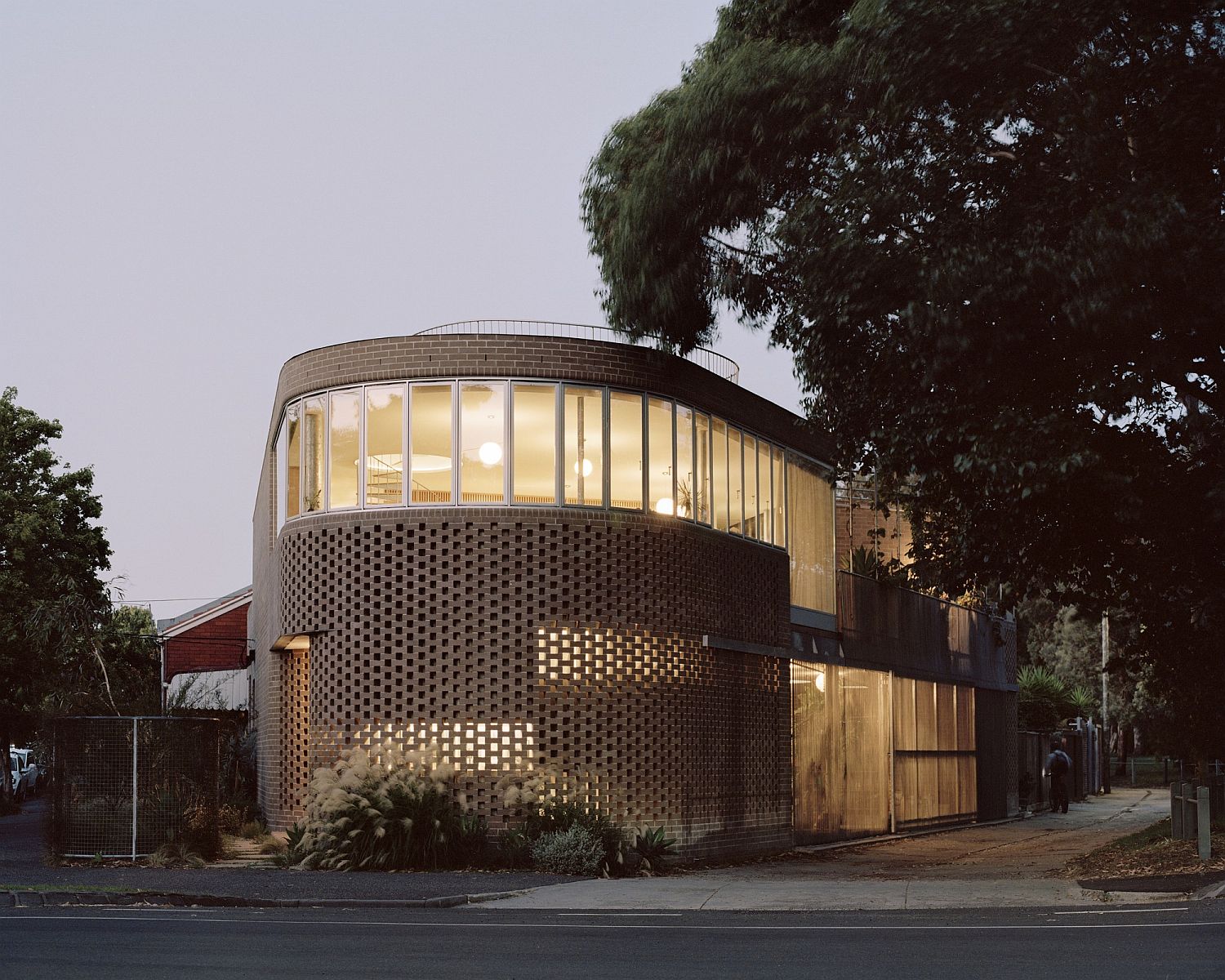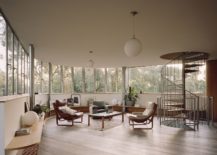 One of the two residences here is a two bedroom terrace type house with ample living area and the other is a three bedroom family home with study and additional office space. Curated landscape around the house adds to its appeal even as every aspect of the interior aims to enhance privacy. While the large house sits at the rear, the smaller home occupies the curved corner lot and each one feels like an extension of the other. A perfect setting where calming influences meet imaginative design! [Photography: Rory Gardiner]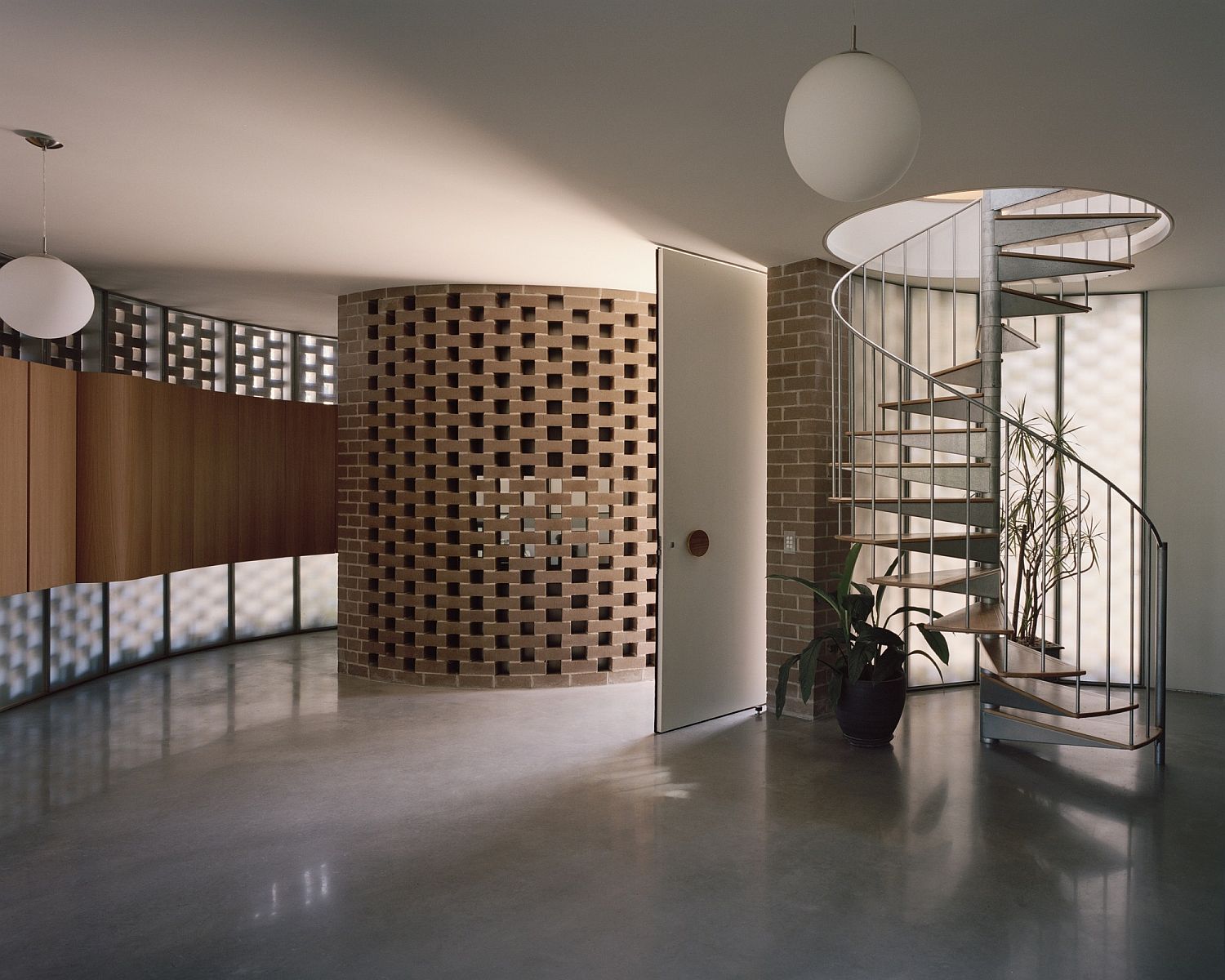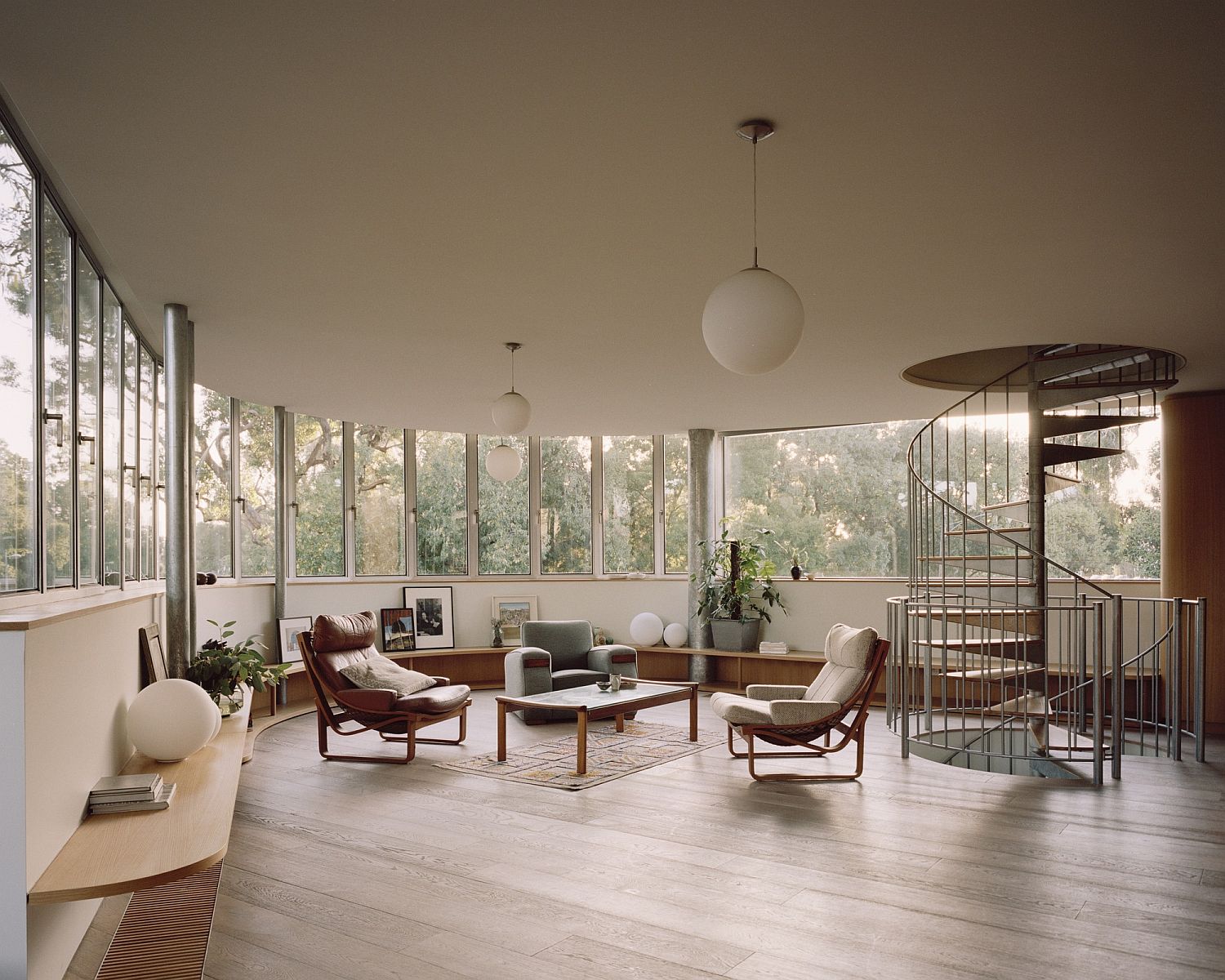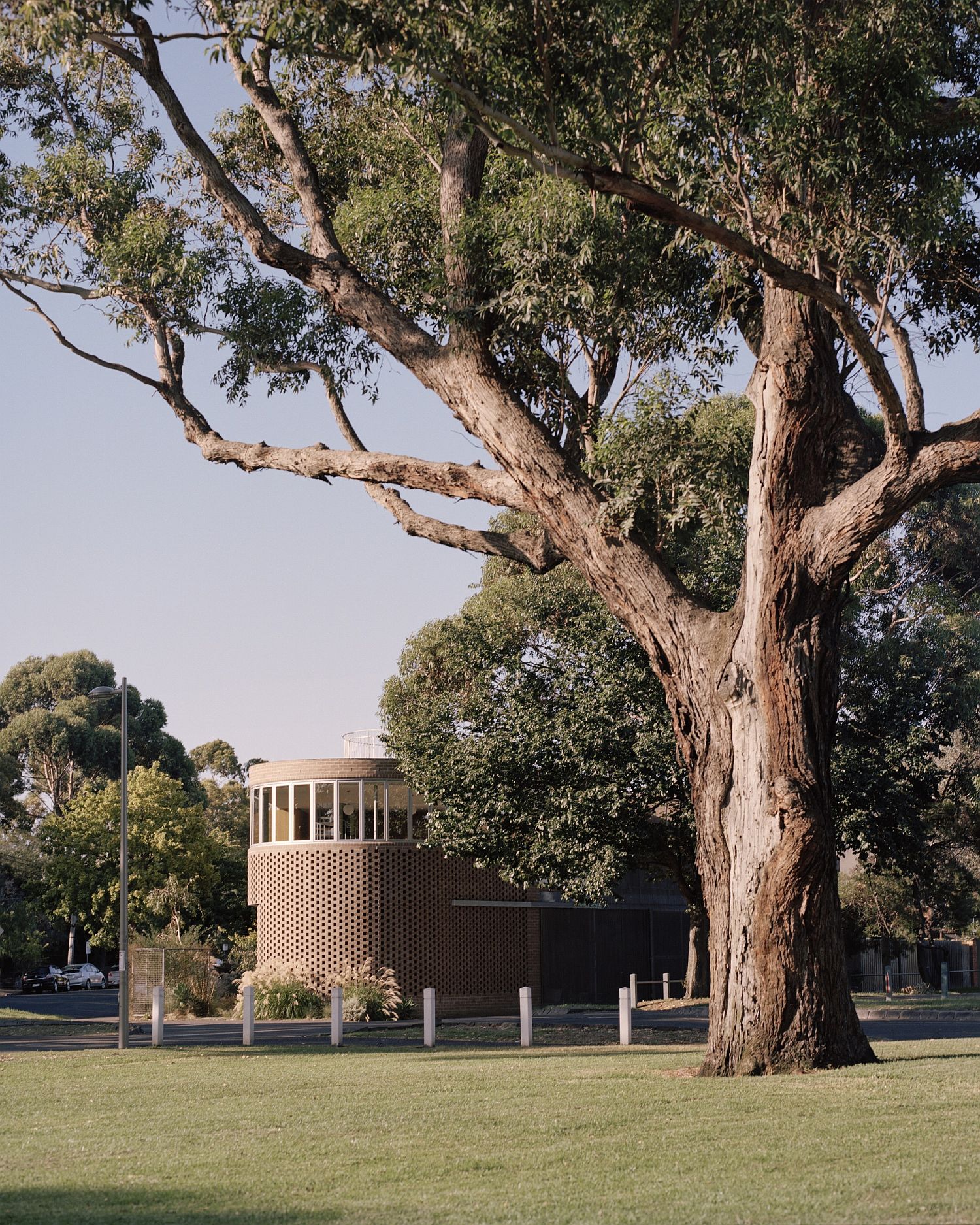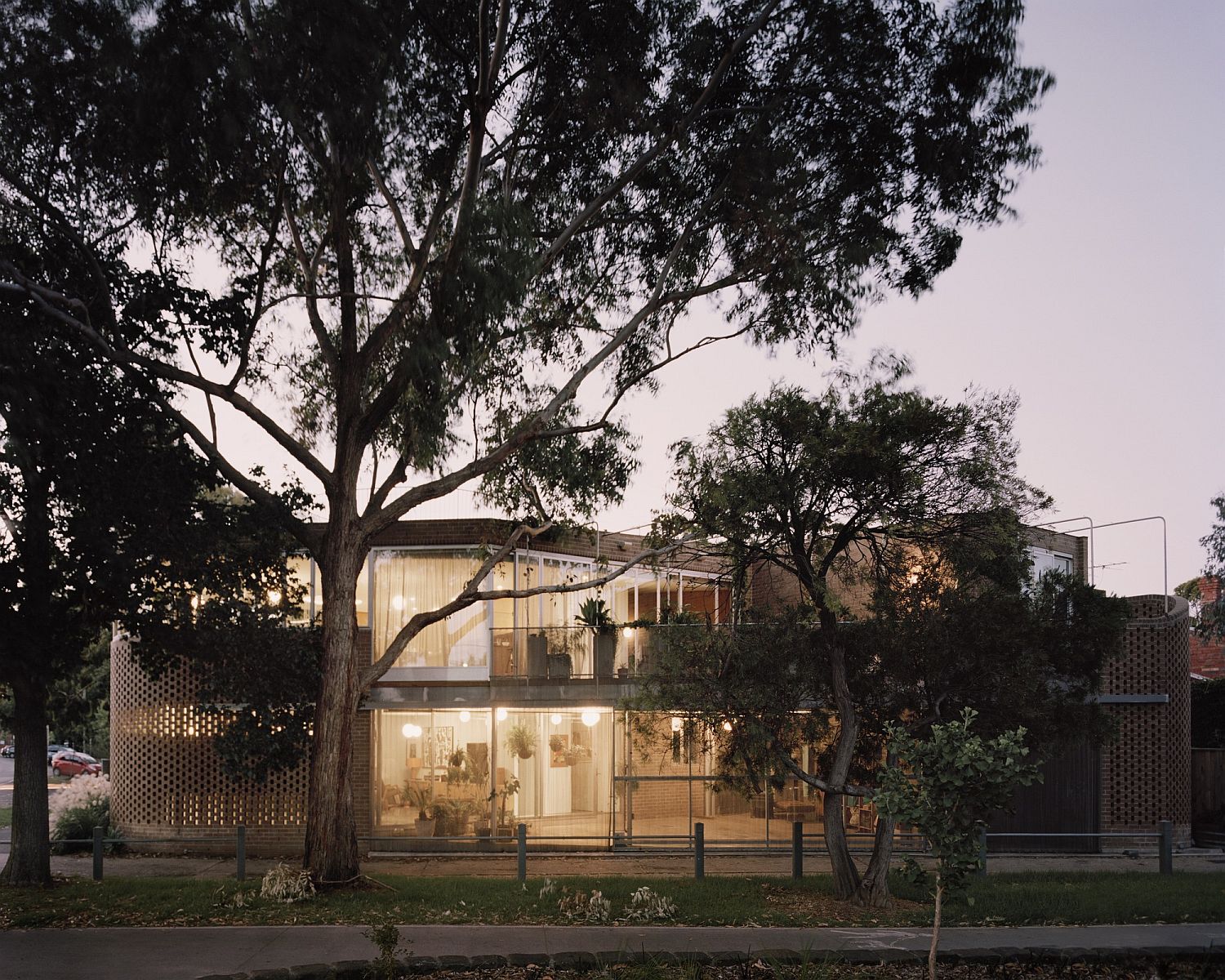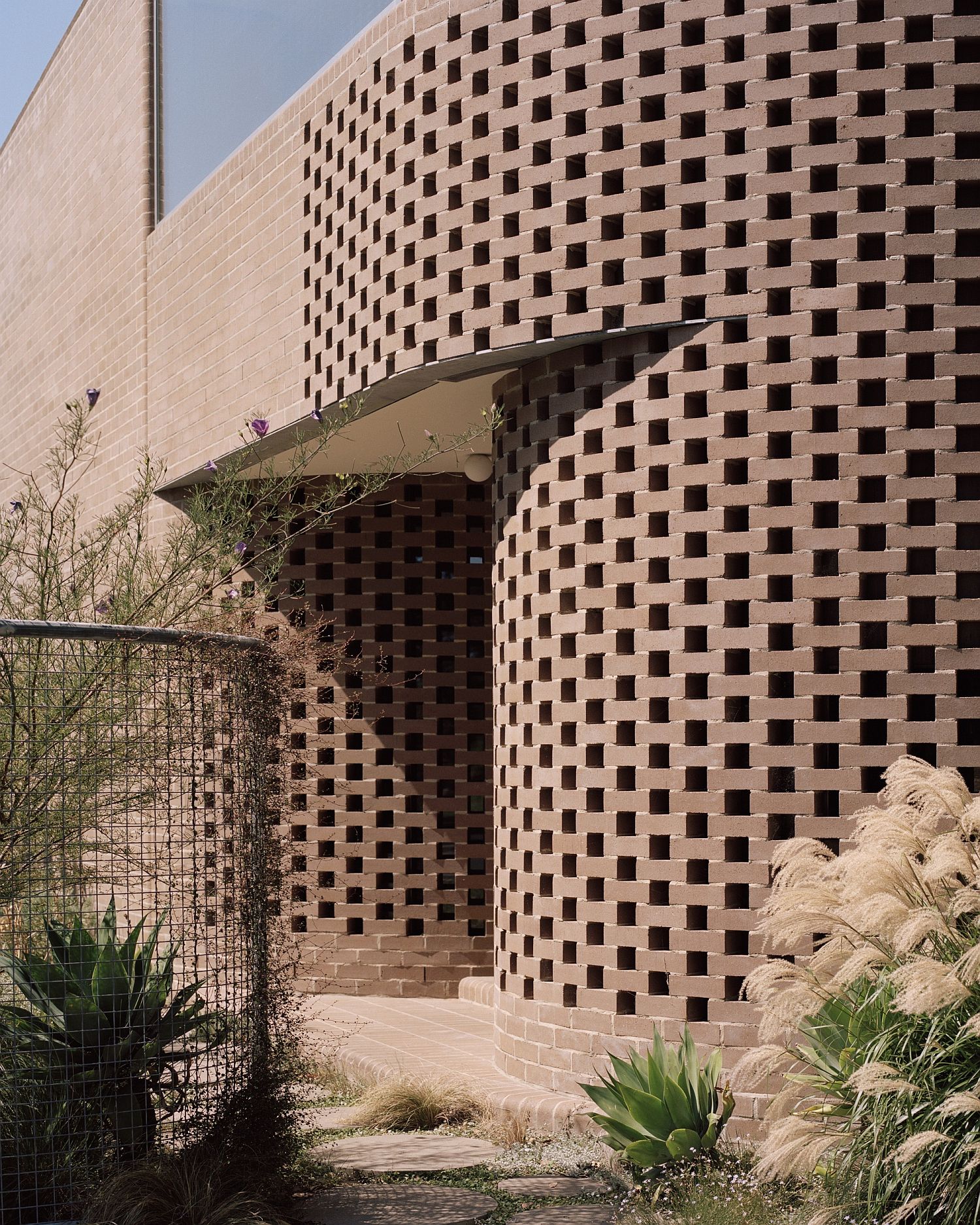 A roof deck sits discreetly within the roof line, taking advantage of an adjacent tree and adding to the varied type of outdoor spaces on offer. The garden has now grown up continuing the gardens of the side street with a layer of purple flowering plants that nod to the Jacaranda Trees of Edinburgh Gardens, a collaboration with the landscape architect Amanda Oliver.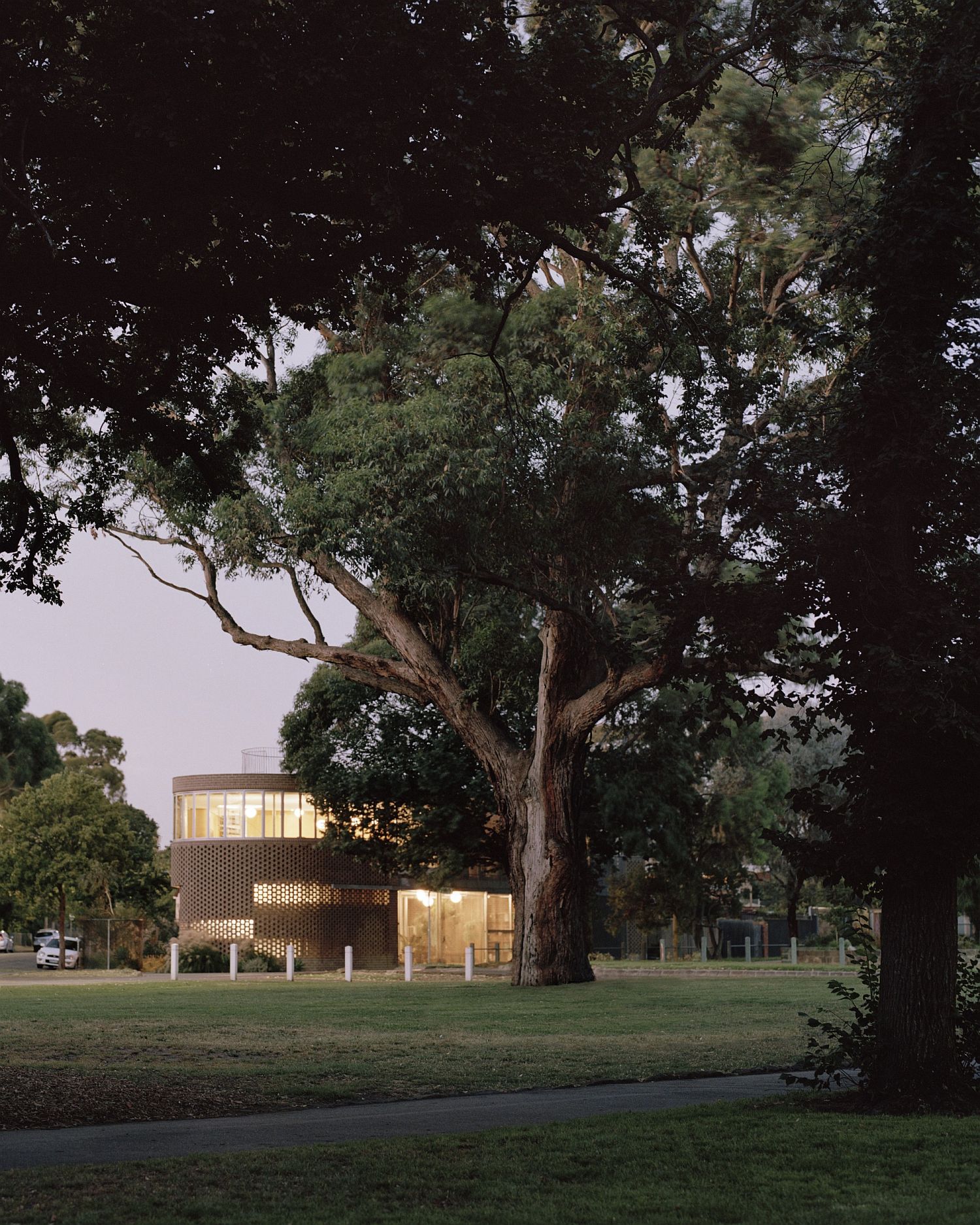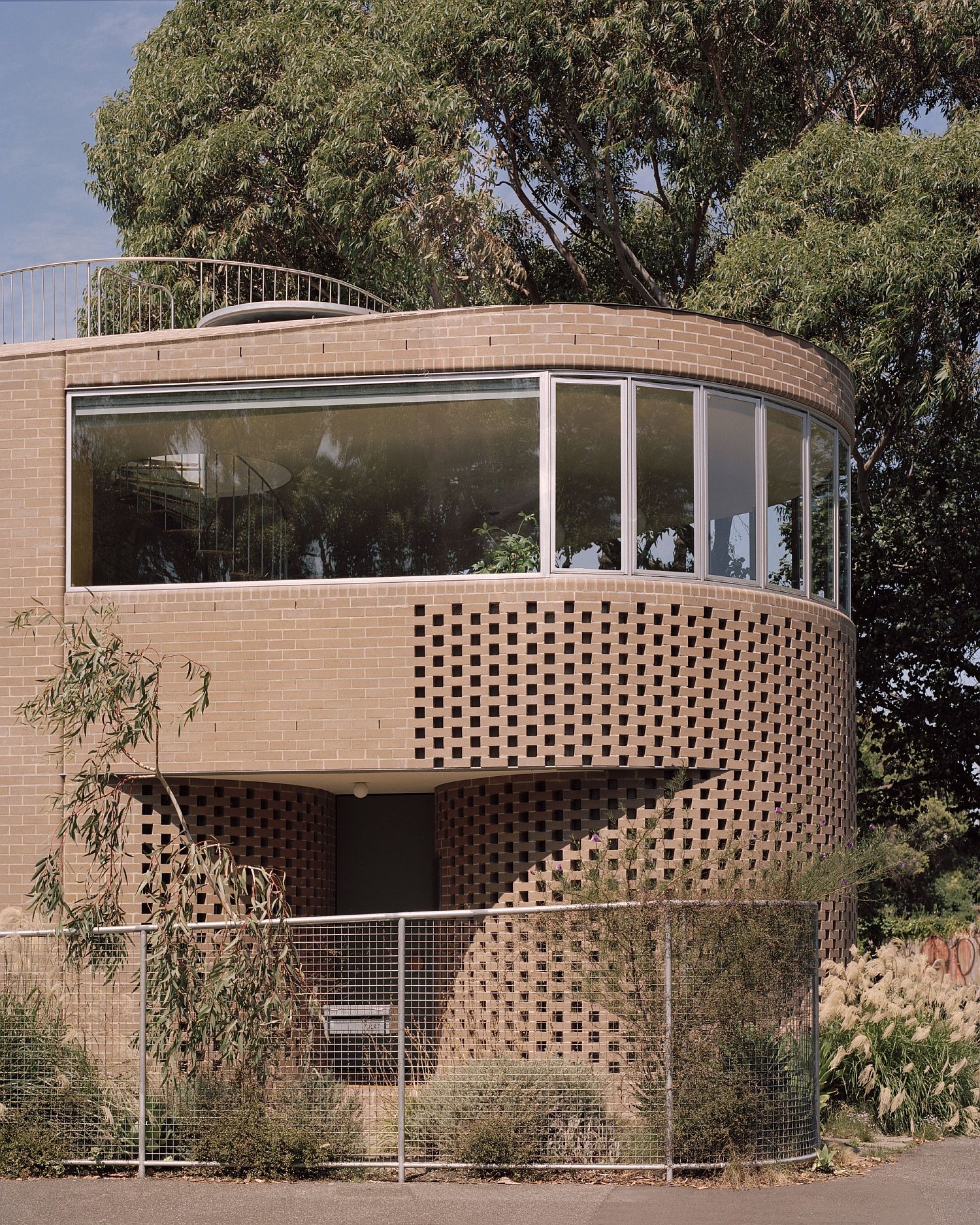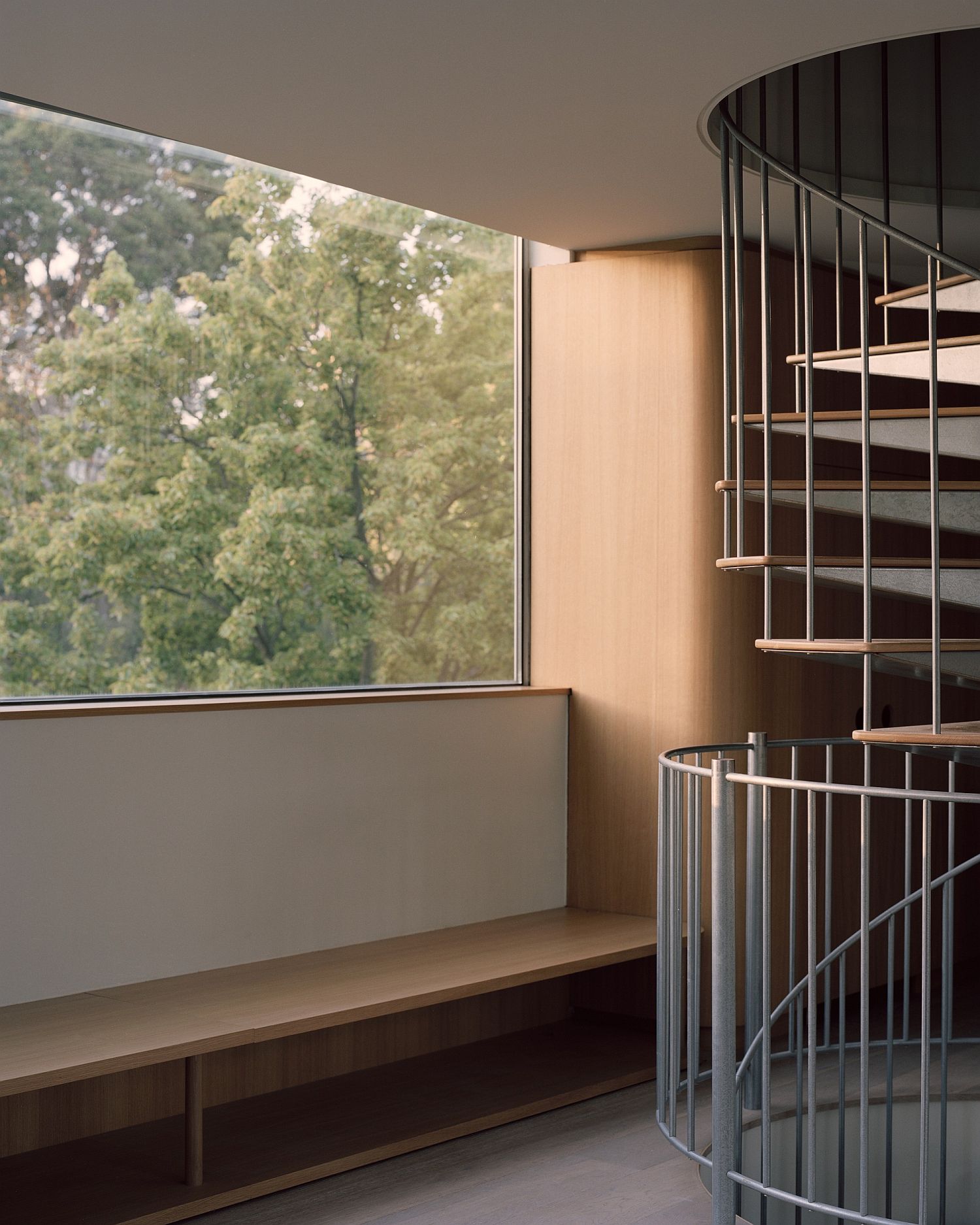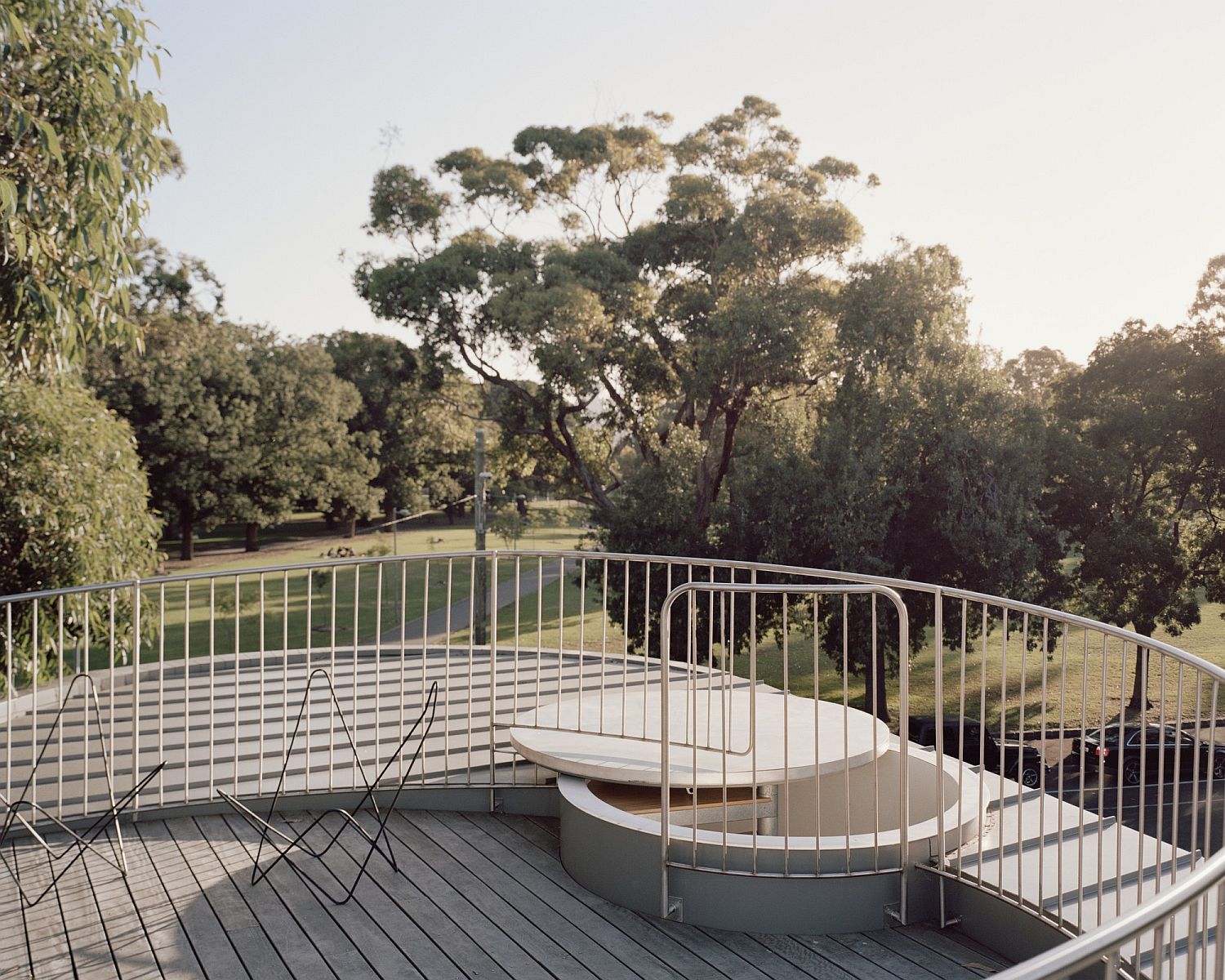 You're reading Inimitable Rose House in Melbourne Combines the Classic with the Modern, originally posted on Decoist. If you enjoyed this post, be sure to follow Decoist on Twitter, Facebook and Pinterest.