Giving the old home a new lease of life or a smart extension is one thing. But turning a neglected and dilapidated house from early 19th century into a gorgeous modern home is an entirely different matter. That is exactly what Charlton Brown managed to accomplish with plenty of eclectic panache as they transformed this forgotten home. The new interior of the project dubbed Pilgrim's Progress is anything but mundane as brilliant colors, amazing patterns and cleverly induced textural contrasts greet you at every turn. It is a showstopper in every sense of the way with eclectic collection of décor and design choices leaving you spellbound!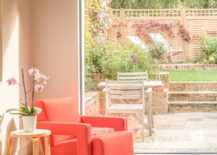 When it comes to structural part of the transformation, the skeletal part of the house was kept intact and a new rear addition was created to give it modern functionality. The lower level contains an open living are at the front with the spacious and light-filled kitchen and dining becoming the heart of the new setting. Bright pops of blue, pink, red and green are found all around with the client's own eclectic mix of décor and art work collected over the years adding to the charming theme.
RELATED: Adaptive Reuse of 19th Century Building into a Dynamic Modern Office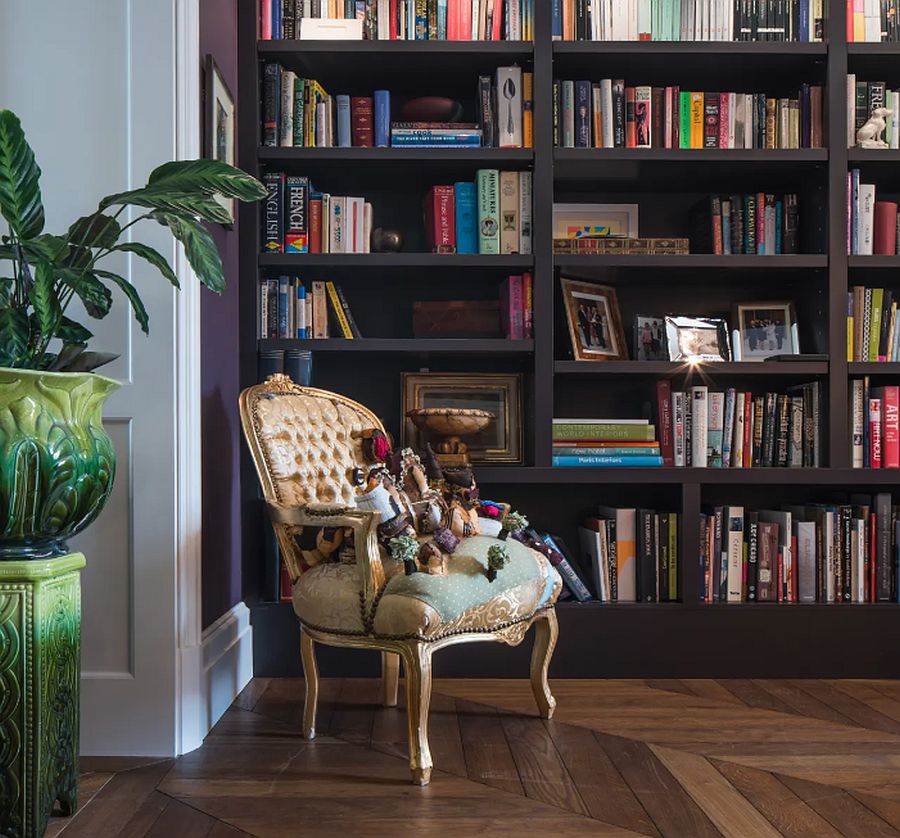 When it comes to the classic front brick façade, the changes were far more minimal and you can see that the house tries to find a delicate balance between its past and present. Wooden ceiling beams, brick walls on the bedroom level and glass partitions with dark, black frames ensure that this is a home that welcomes you with 'something different' at every turn.
RELATED: Bright and Breezy: Modern Seattle Home with Dashing Mid-Century Accents
You're reading Captivating Eclectic Home Born out of a Derelict 19th Century House, originally posted on Decoist. If you enjoyed this post, be sure to follow Decoist on Twitter, Facebook and Pinterest.