Great writing is hard work. It is also the easiest thing to do; if you have the talent for it and also the right environment to allow creativity to flourish. Writers and artists need solitude, space and silence – a world of their own where ideas can blossom and thrive. The Artist's Muse is one such brilliant escape that was created by New Frontier Tiny Homes for author Cornelia Funke which promises to create a world that is silent, convenient and space-savvy at the same time. The small cabin-styled home was designed keeping in mind the specific needs of the author and this has given birth to the foldable desk in the living area and floating library shelves all around.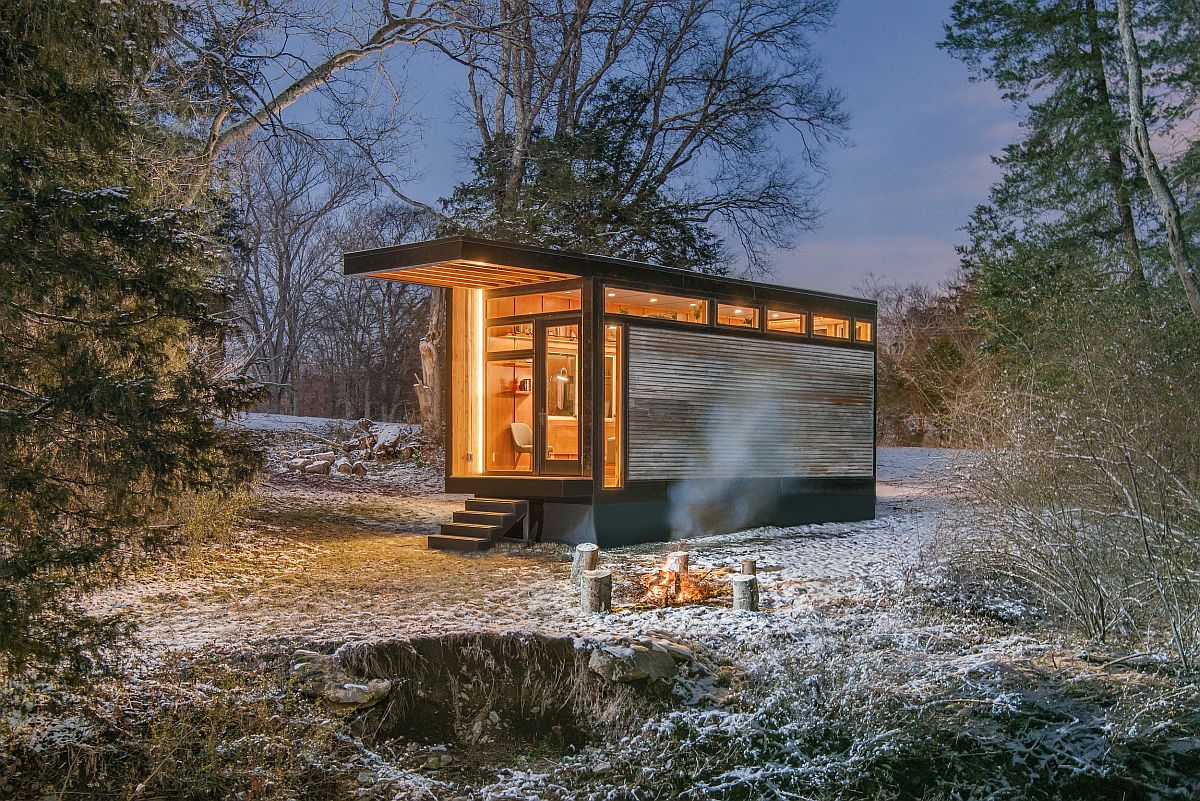 The small cabin acts as a personal sanctuary of sorts and yet, it can function as a complete home all on its own. On the outside, the cabin is draped in vertical corrugated tin panels on one side and horizontal panels on the other with shou sugi ban cedar giving it a dark and dashing appeal. This love affair with cedar continues on the inside as well; but with a much lighter visual appeal. Despite its 23-square meter of space on the inside, the home feels much large thanks to the use of glass walls and windows that connect it with the outdoors. A kitchen in gray and light yellow and a bathroom in green complete the home.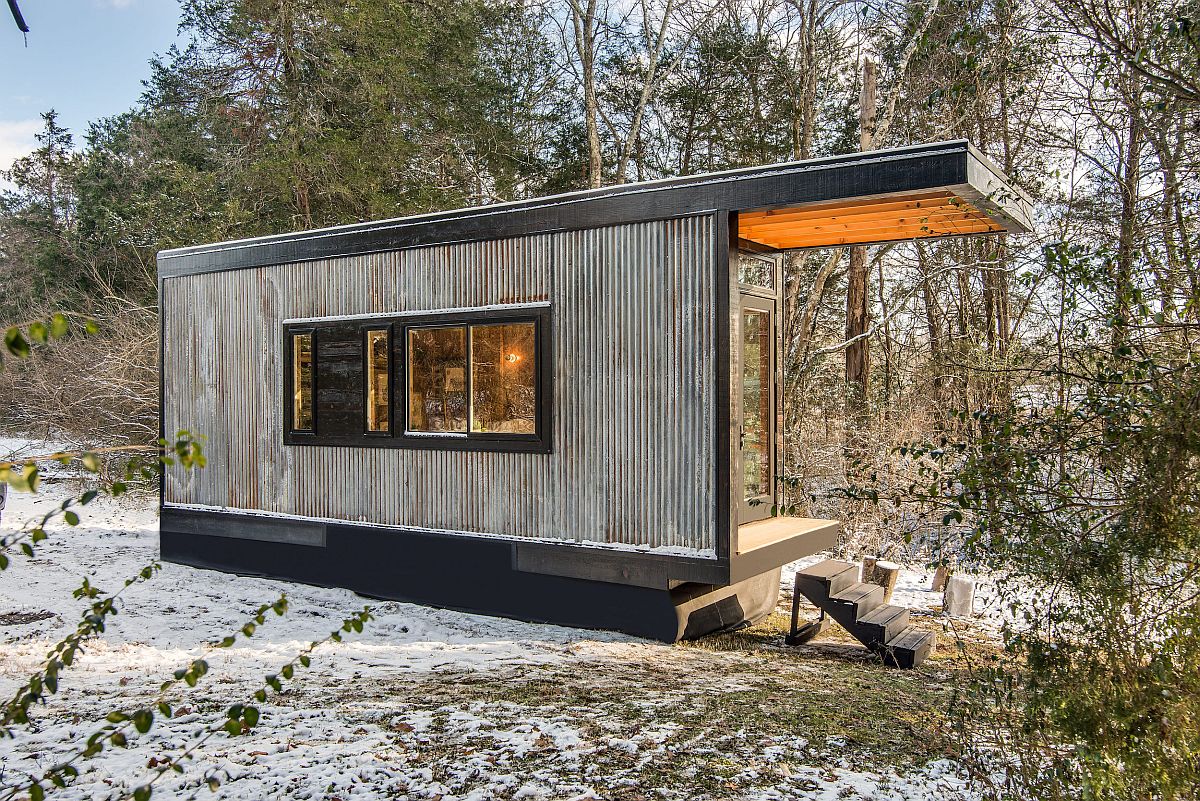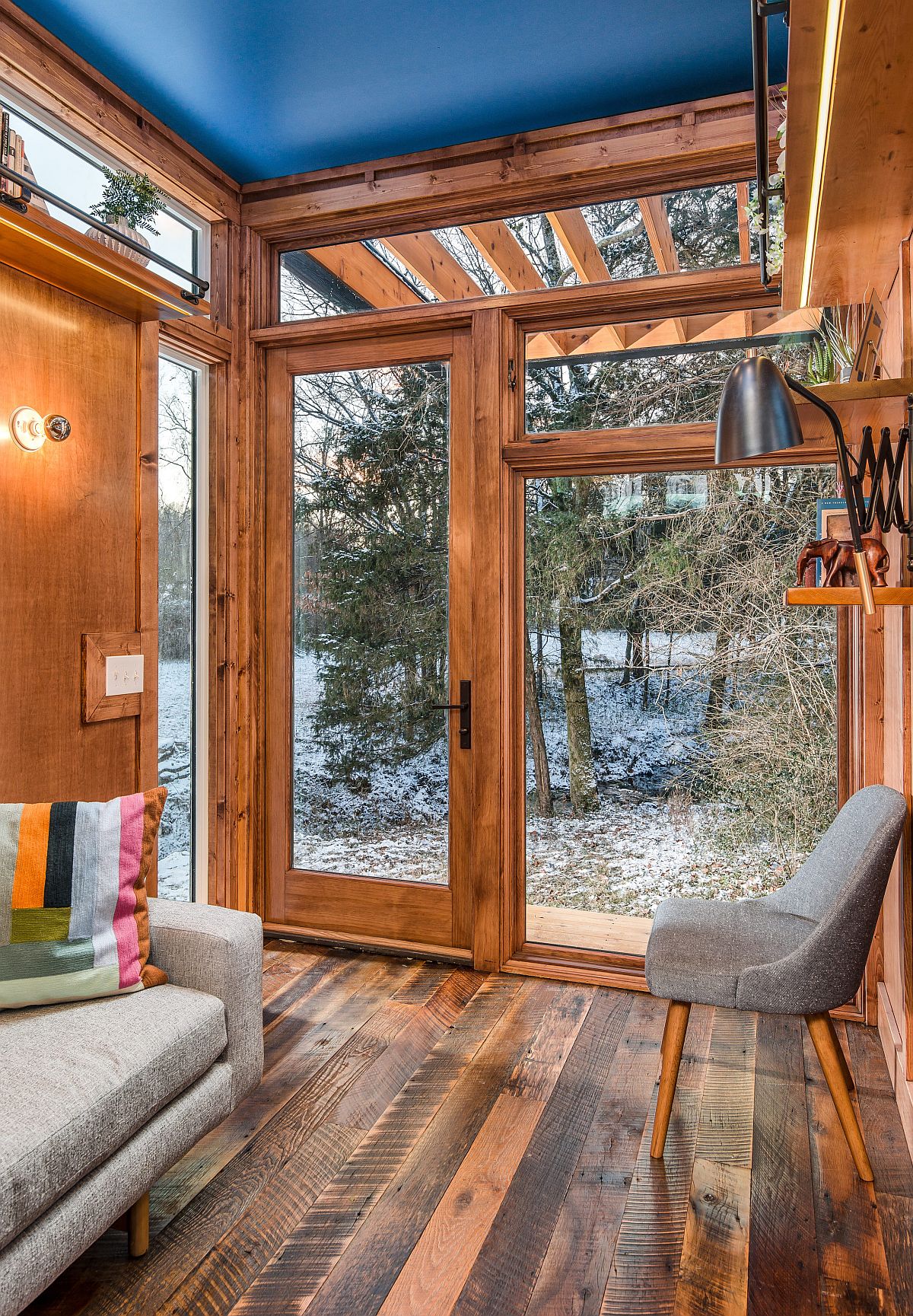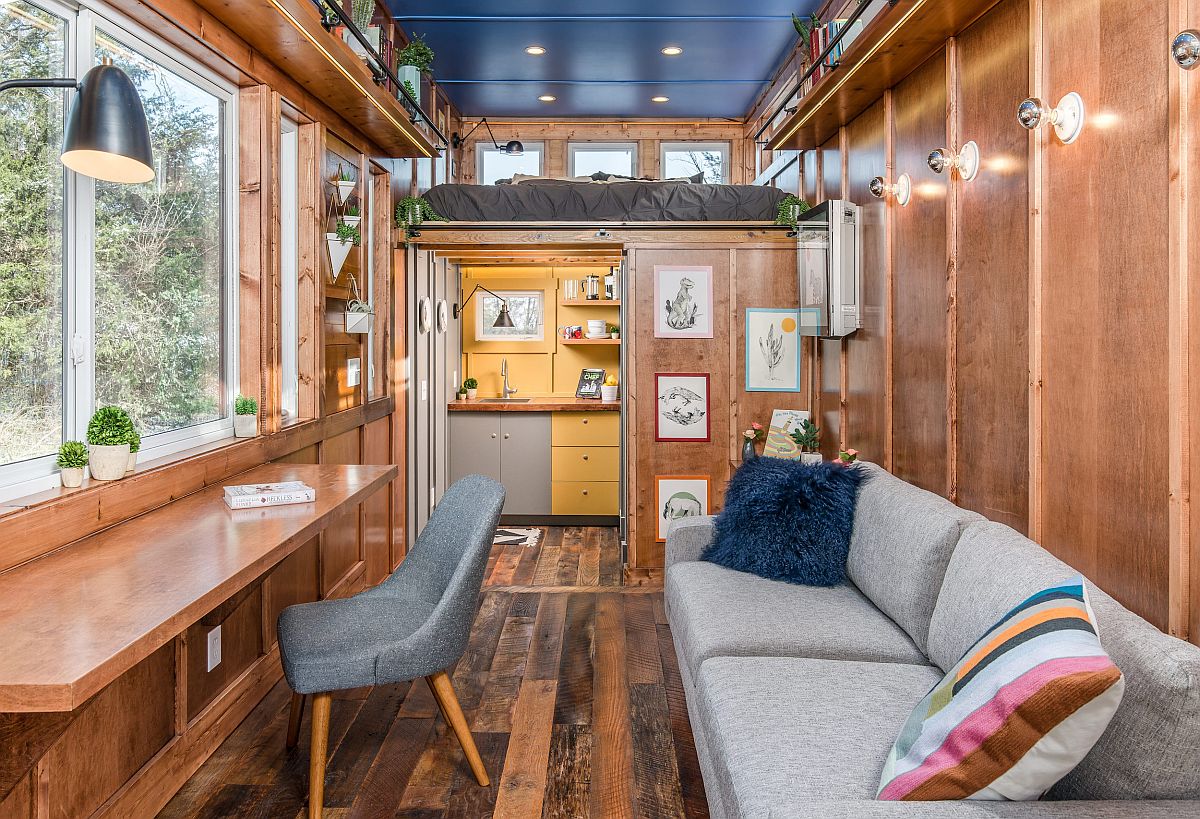 It is the vertical space inside the cabin that is utilized to the hilt with a loft bed that can accommodate two people. Smart ambient lighting and wall art additions enliven this lovely little hideaway that can be placed pretty much anywhere.